I was especially looking forward to this trip as my son Ian 2 was joining me. He has been my Marketing Manager for the past two years now, and enjoys the industry just as much as I do. Over those two years, he and I have been exploring parts of the globe together – whether it be looking for new properties and experiences or searching out new destinations to offer to our travelers;  and now it was time for another adventure!
We left Sydney on Virgin Australia aboard their non-stop fight to Uluru (Ayers Rock). During the flight, Ian 2 wanted to fulfill one of his bucket list dreams of wearing the safety life jacket, the oxygen mask as well as securing it before helping others – and then of course, pulling the red tabs at the bottom. As the flight attendant came over after take off, he started with "Hi, so I have an unusual request…" And well, there you have it.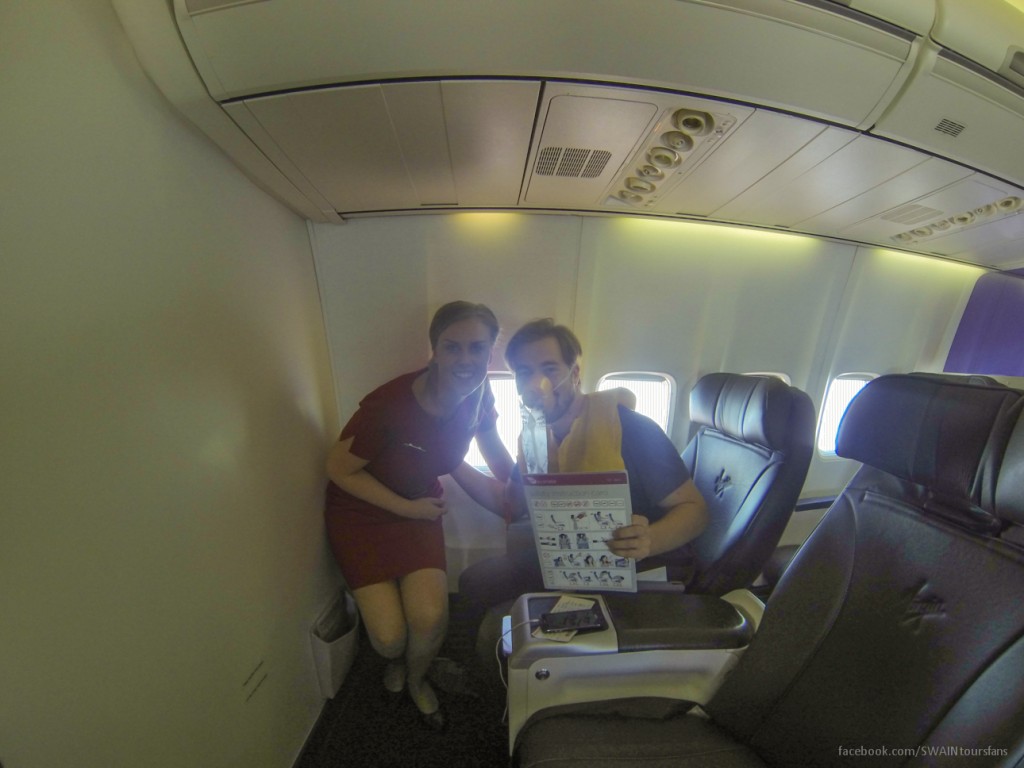 We touched down in the Outback and were met by the General Manager of the Voyages Ayers Rock Resort, Anthony. We were eager to see the newly renovated Sails in The Desert (5-star) and Anthony was happy to show us around.
Wow, what a difference it made to the resort. The rooms were fresh with new amenities and a unique look. Ian 2 was particularly impressed by their ability to, how did he put it, "blend a modern design with indigenous flair." Ah those marketing types and their marketing speak. The restaurant and reception were also refurbished, which really makes your stay there first class.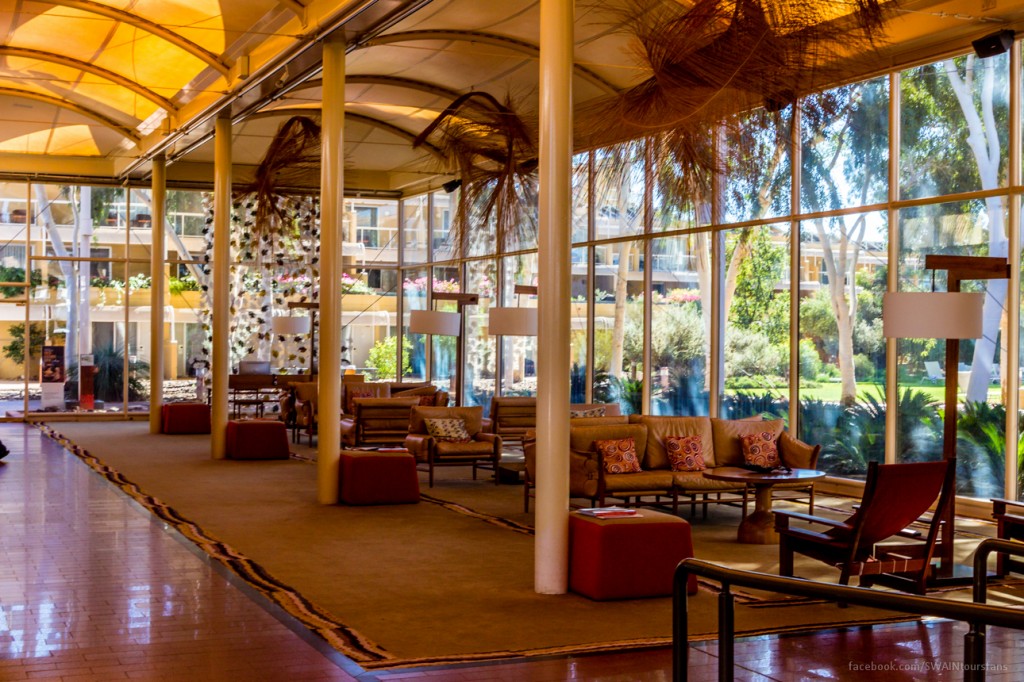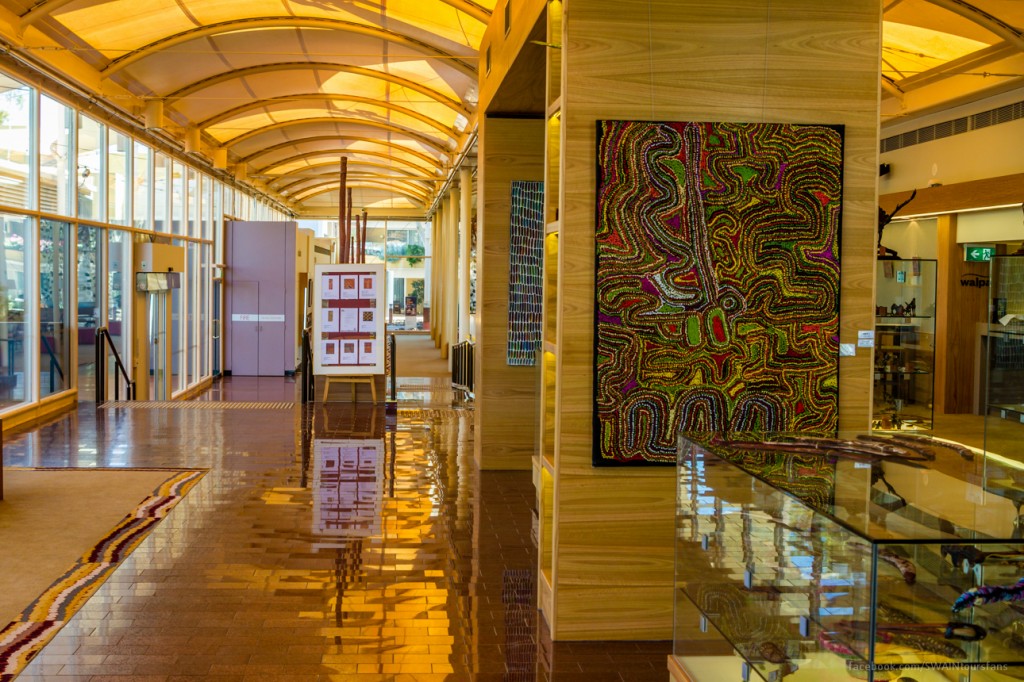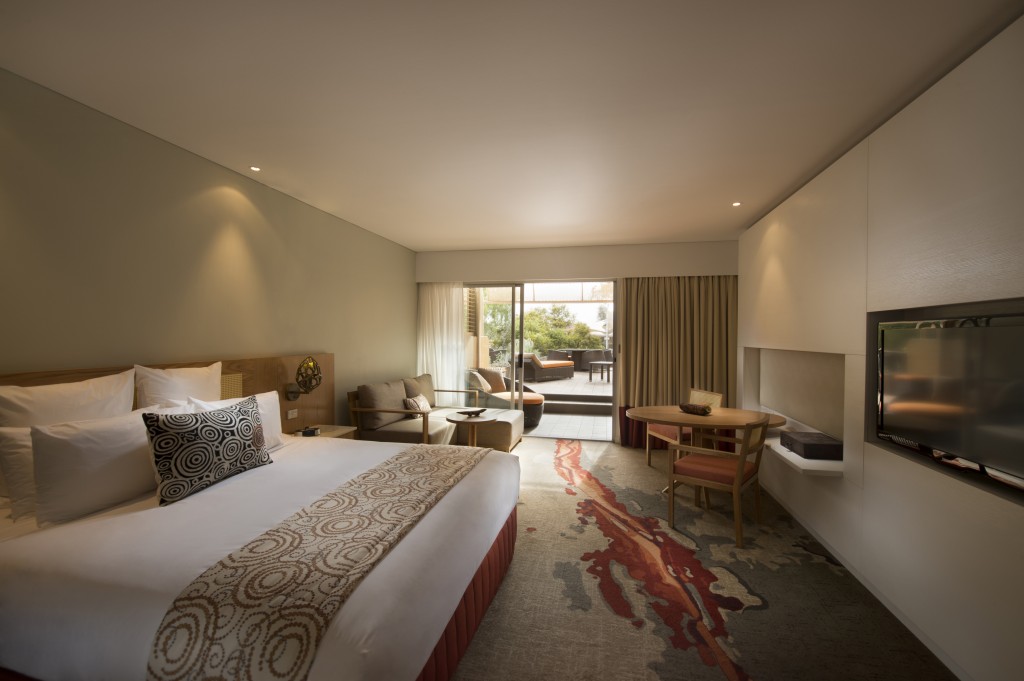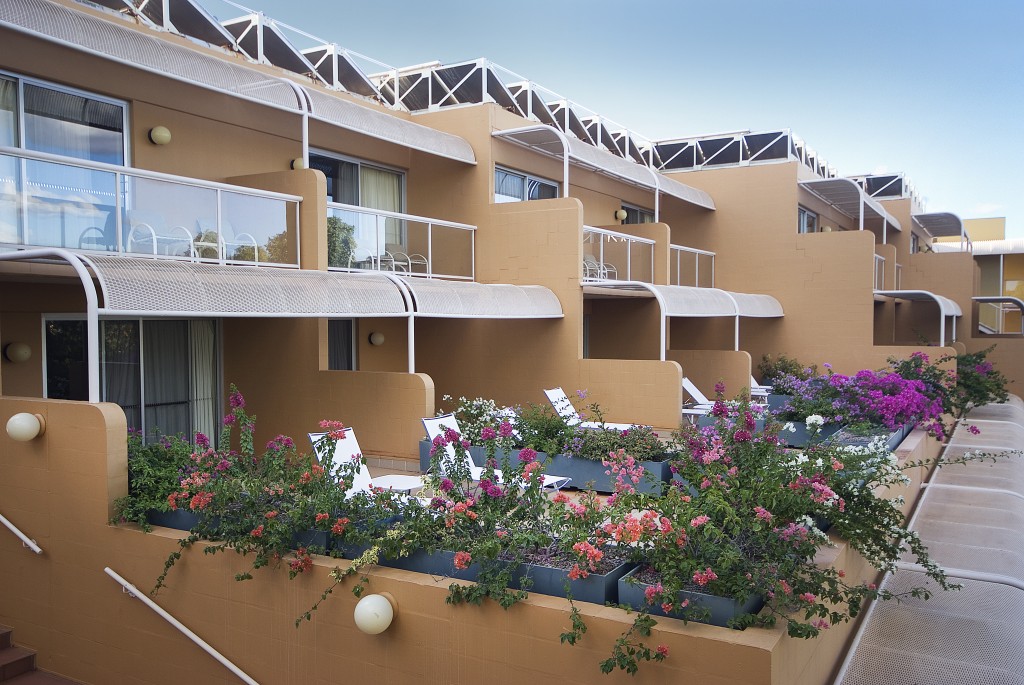 After a bit of a tour around the property, we had a full-on tapas style lunch that Anthony had set up for us – quite the spread. We spent about an hour or so catching up and talking shop. The travel industry is truly one big massive family, so it's always great to hear about other colleagues and updates on everyone.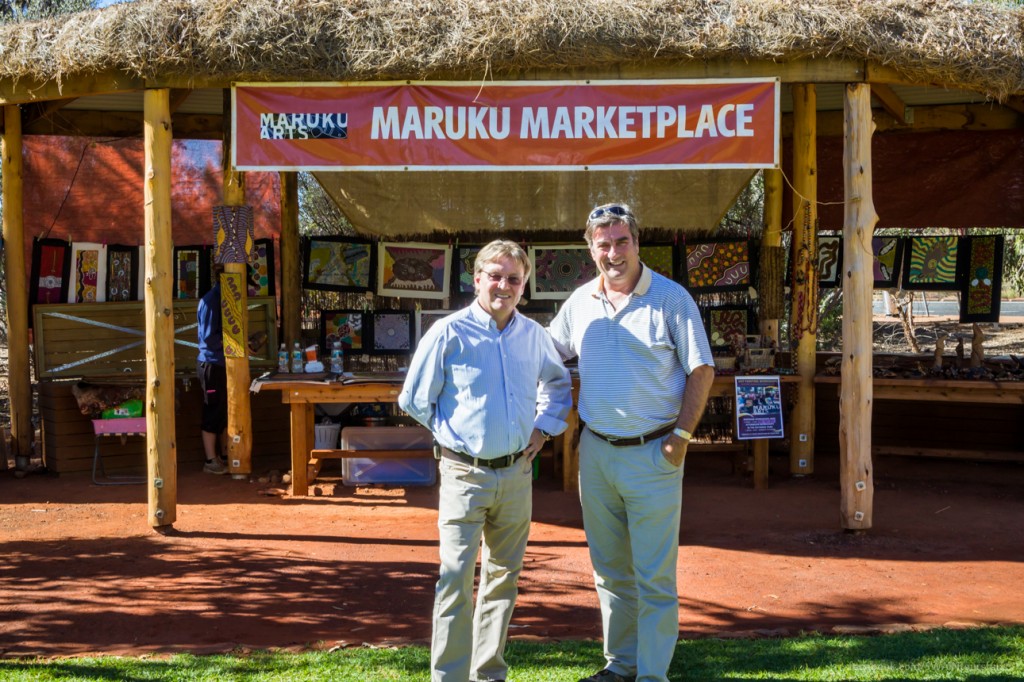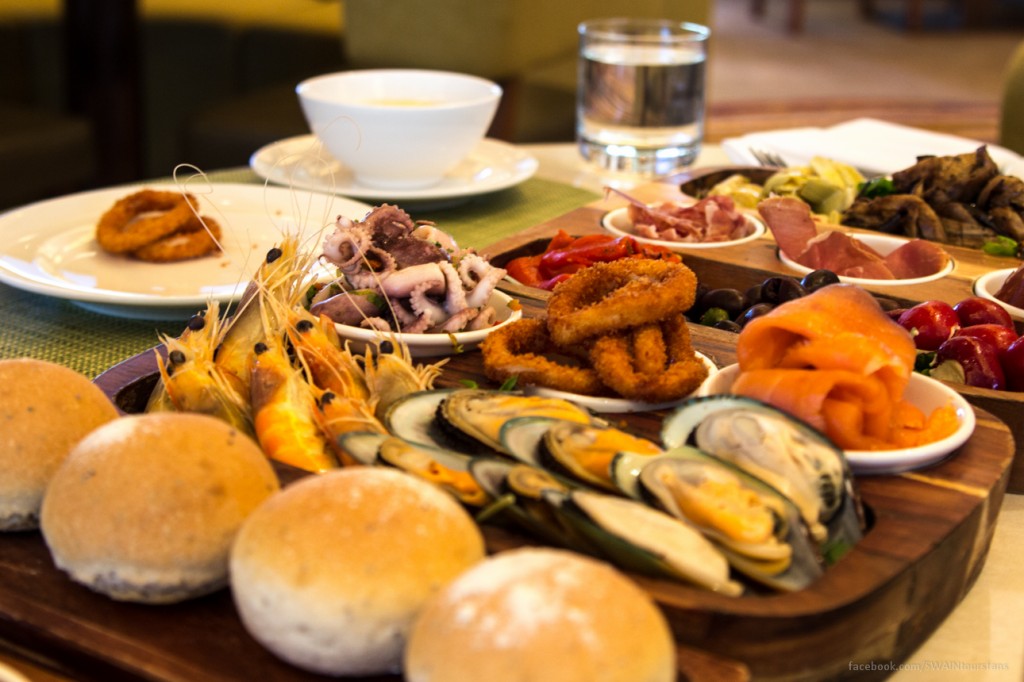 We then drove out to the site of the fairly new Tali Wiru dinner experience. They have always had the Sounds of Silence dinner, in which you dine under the Centralian Night Sky. Because of the popularity, they developed this more intimate site for only a small number of guests at a time – surrounded by a panoramic view of Ayers Rock and the Olgas (Kata Tjuta).  After Ian 2 snapped a few photos from the amazing view, we hopped back into the jeep and headed home for the night to Longitude 131.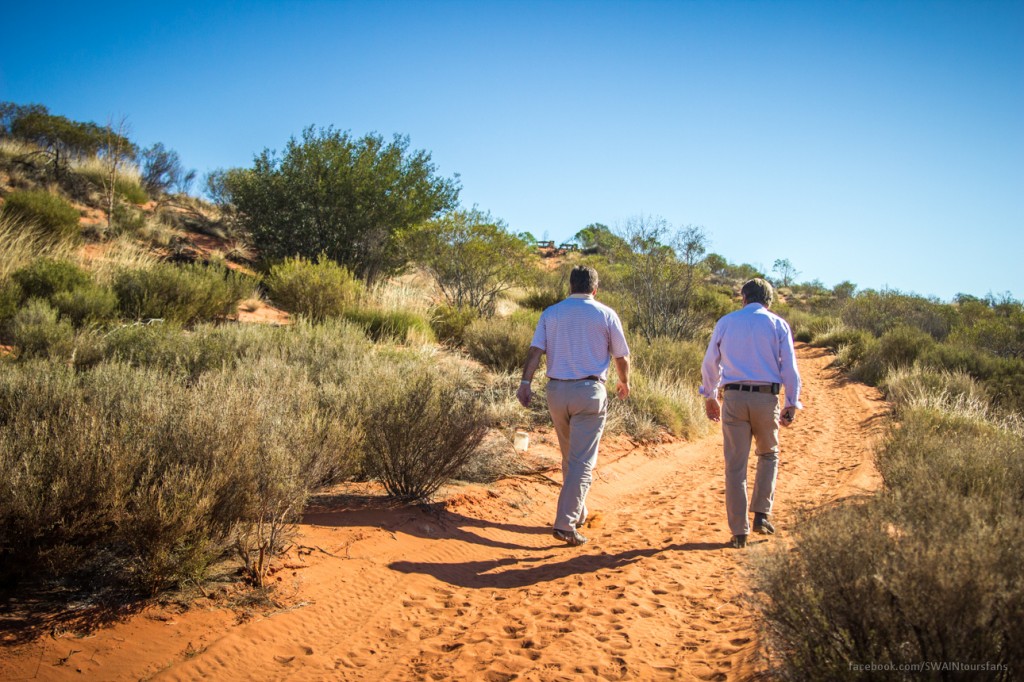 Longitude 131 is a tented camp made up of 16 beautifully created, luxury tents; all themed around a different Australian explorer. Each tent is filled with artifacts and stories of their explorers' journeys and history – it's truly fascinating and a great concept. We were greeted by Ben, the Camp's General Manager and his wife Rachel, the Camp's Public Relations Manager.  After a leisurely welcome cocktail and a catch-up, we were led to our tents to freshen up before dinner.
This was not my first time here, but each time I am still in awe of the view from your accommodations. As you look out from tents front wall-sized window, you marvel at an uninterrupted view of Ayers Rock. Imagine waking up each morning and the first thing you see is one of the largest monolith's in the world!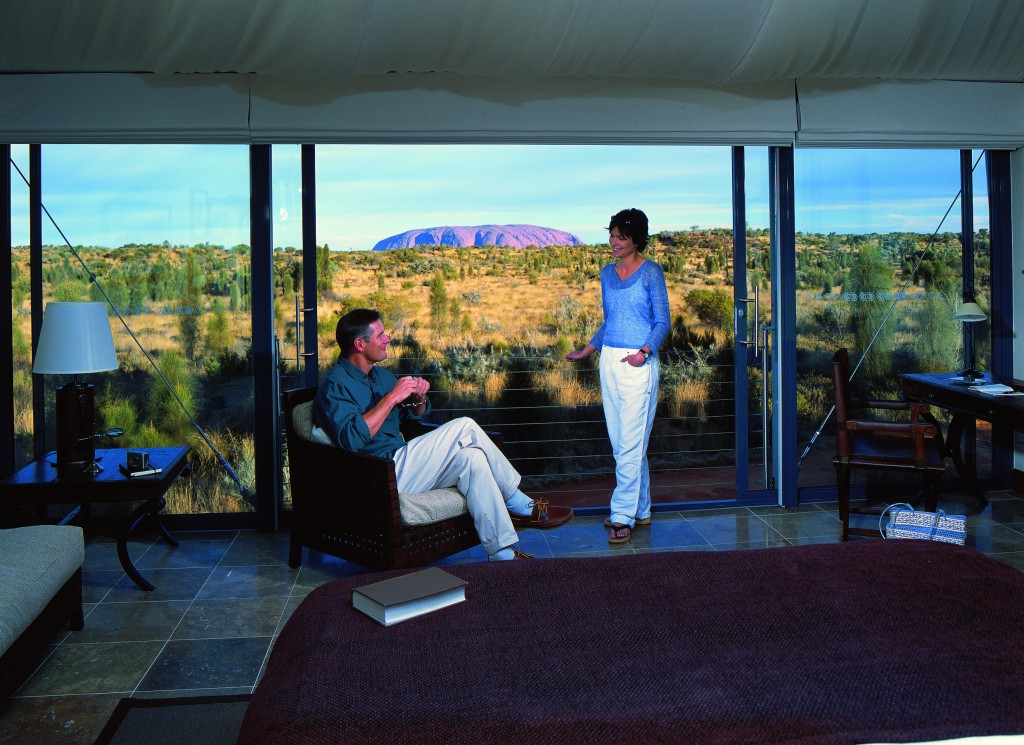 The plan for our short overnight (you should always have at least two nights here) was for us to witness the sunset from just above the main lodge. Up there, we were joined by Ben and Rachel, as well as a few bottles of wine and delicious appetizers. From this point, you could spin around and see the horizon at all times, it's just so flat out there – beautiful. The light from the sun plays so seductively with the landscape, creating vibrant colors and a truly unique visual.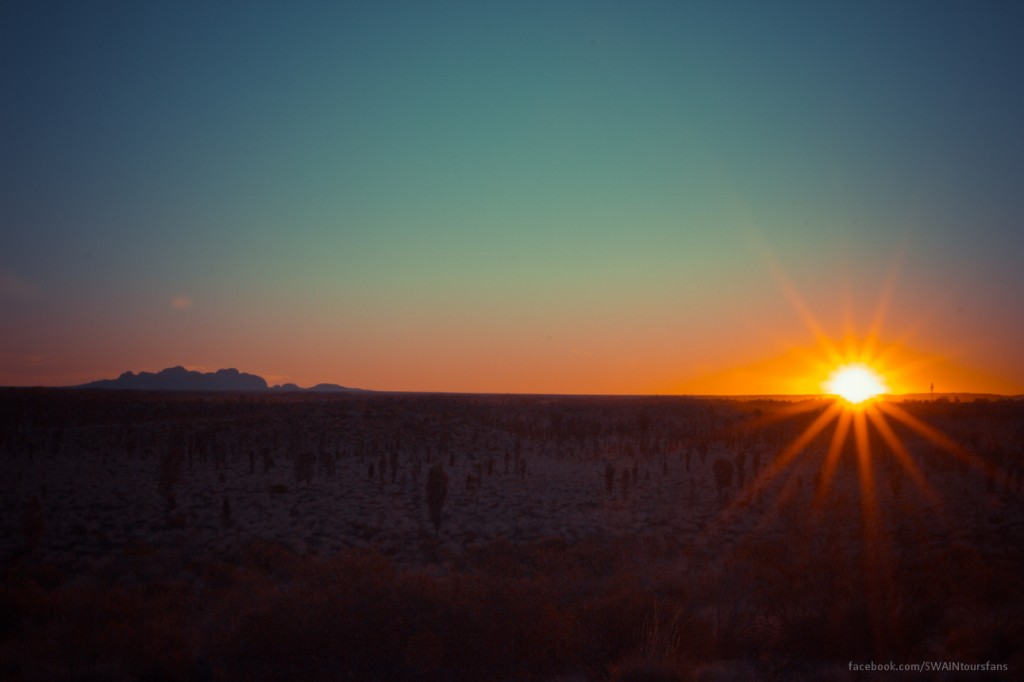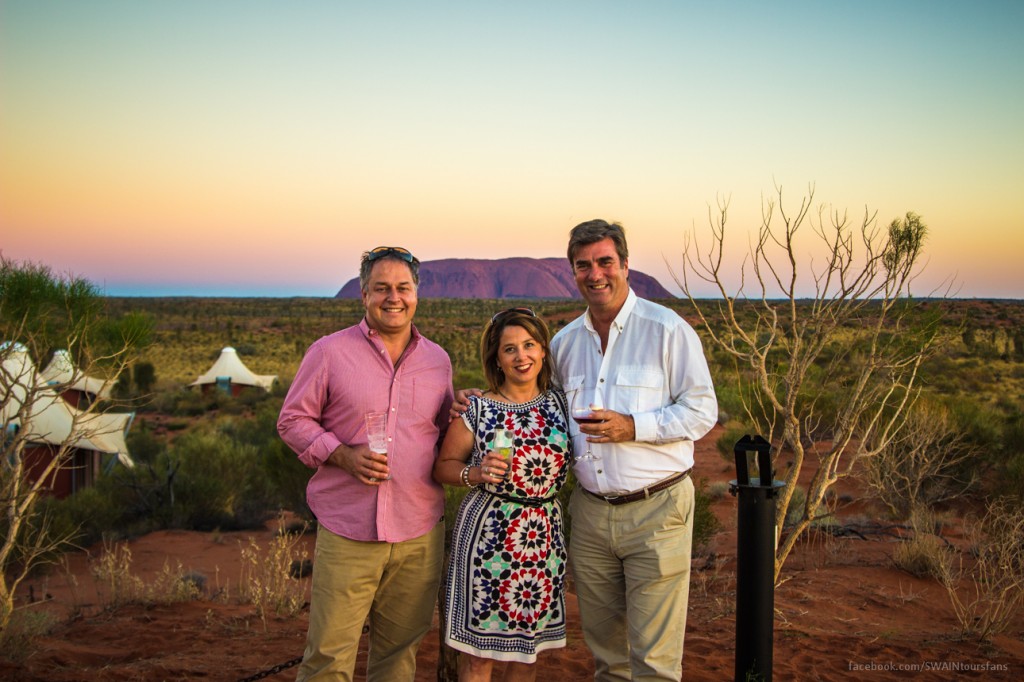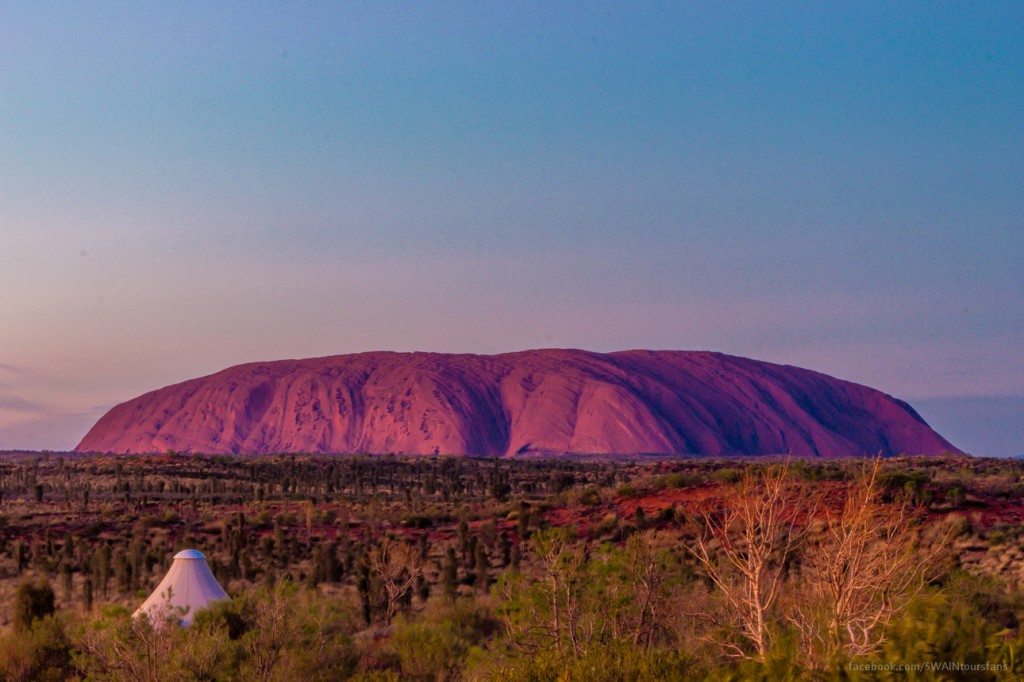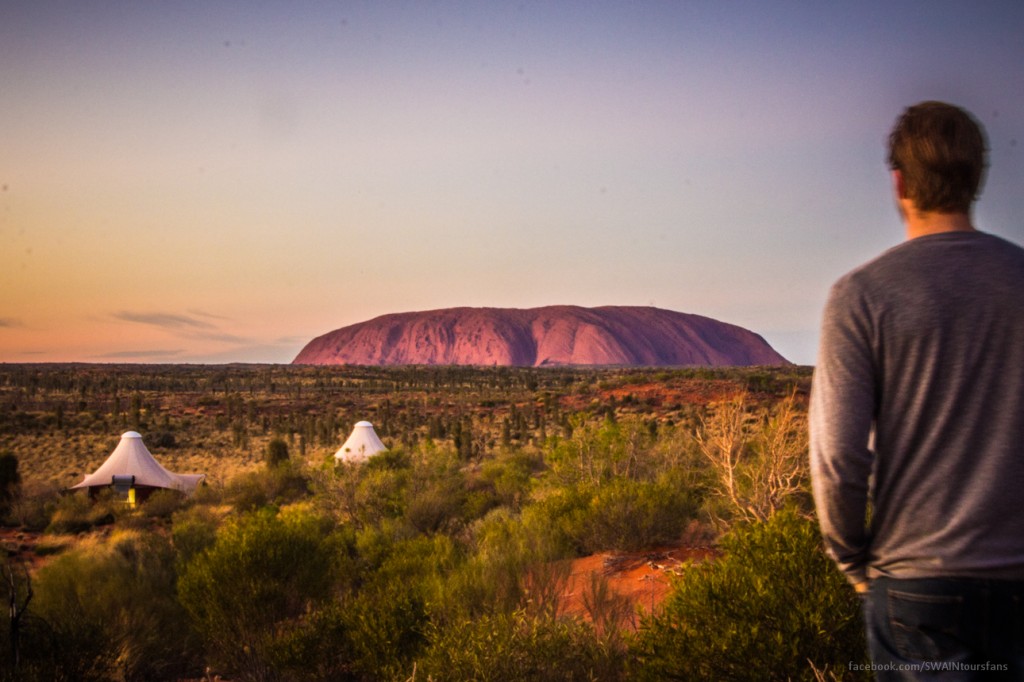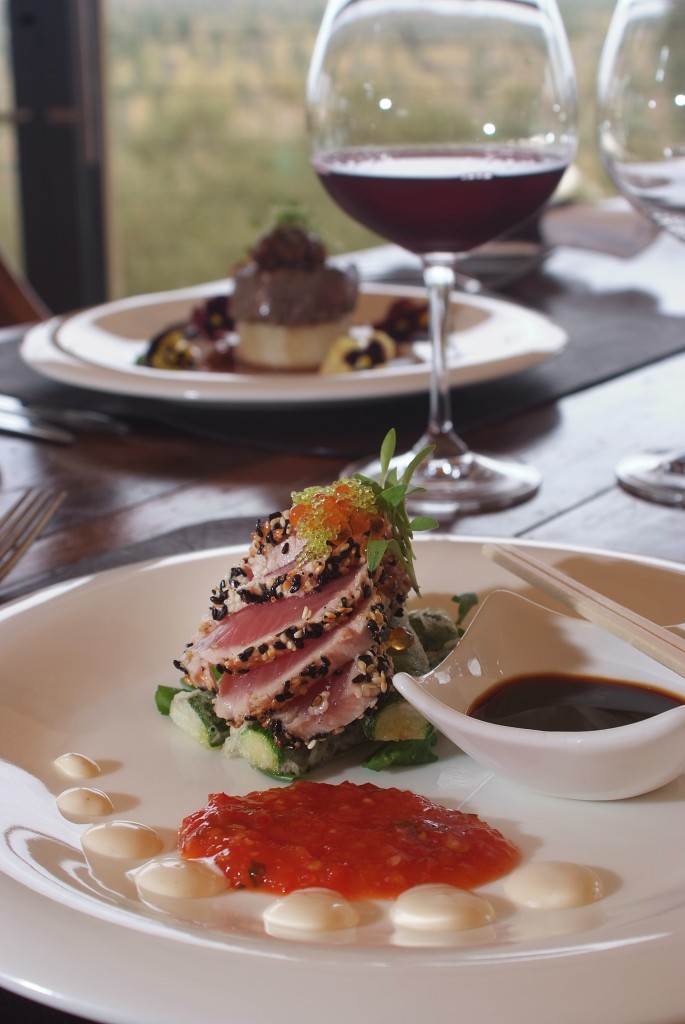 As the light faded away, we headed to the Dune House for dinner, and what a dinner this was. The Chef was an young Aussie Lady who recently took charge of the kitchen. She was simply an artist when it came to blending flavors, styles and local dishes. Food is such a large aspect of these luxury lodge experiences, that the lodges hire incredibly skilled chefs to create unique dishes that are phenomenal.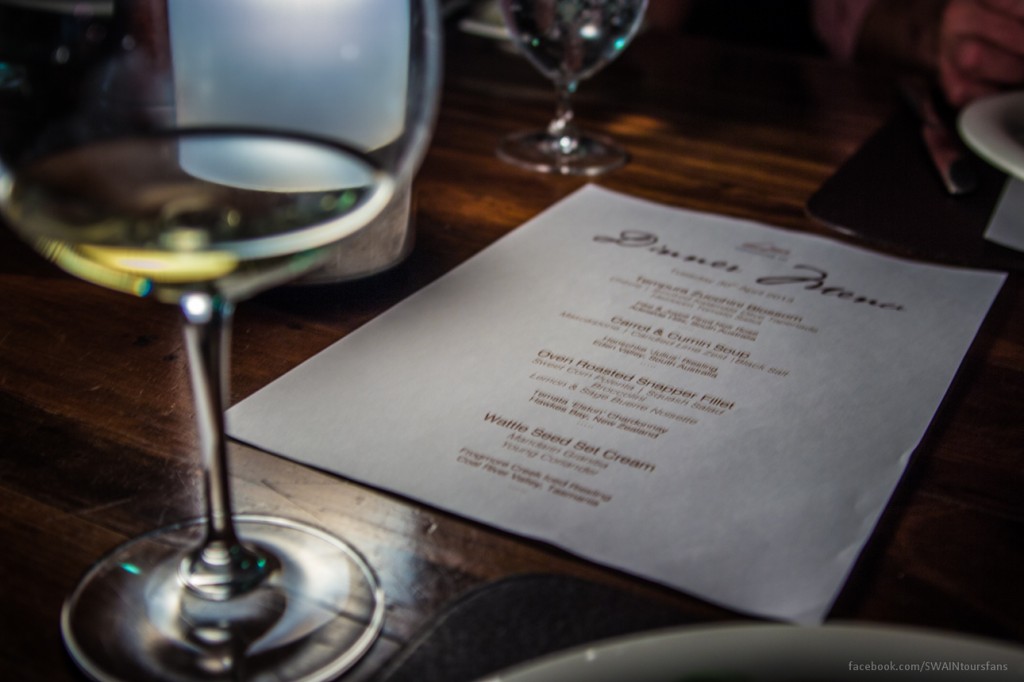 Apart from demonstrating an aircraft's security procedure, Ian 2 also dreamt of climbing Ayers Rock (I think he may be sleeping too much, eh?). I had done this 40 years before on a school field trip, so like father like son I suppose. As I had already climbed the rock, I opted to take the excursion to Walpa Valley at Kata Tjuta.
During this experience, you walk into this massive canyon, as you stare up at uniquely colored rock formations. Ayers Rock and the Olgas look big from a distance, but when you're right at the base of either of these incredible sites, it's almost overpowering. One of the guides we were with told us that the first time she went right up to Ayers Rock, she started to tear up. It really is an incredible experience, you really feel the spirituality of it all.  This was a special place for the Aboriginal people, something you can always sense anywhere in the area. Unfortunately Ian 2 wasn't able to climb the rock as the winds were too high, but he did walk around and explore some of the sides.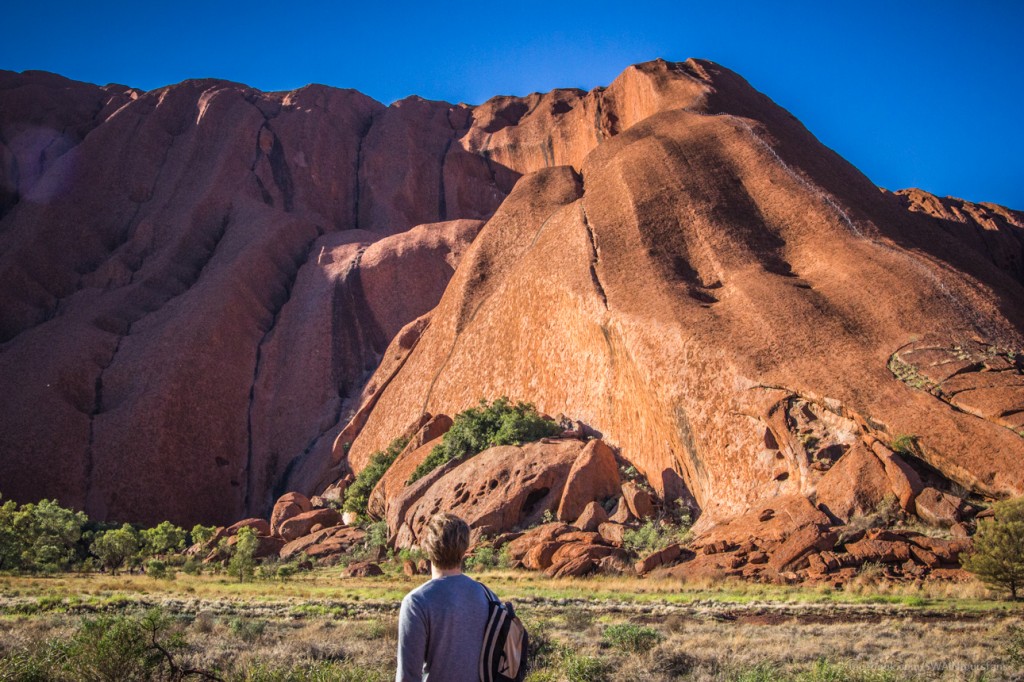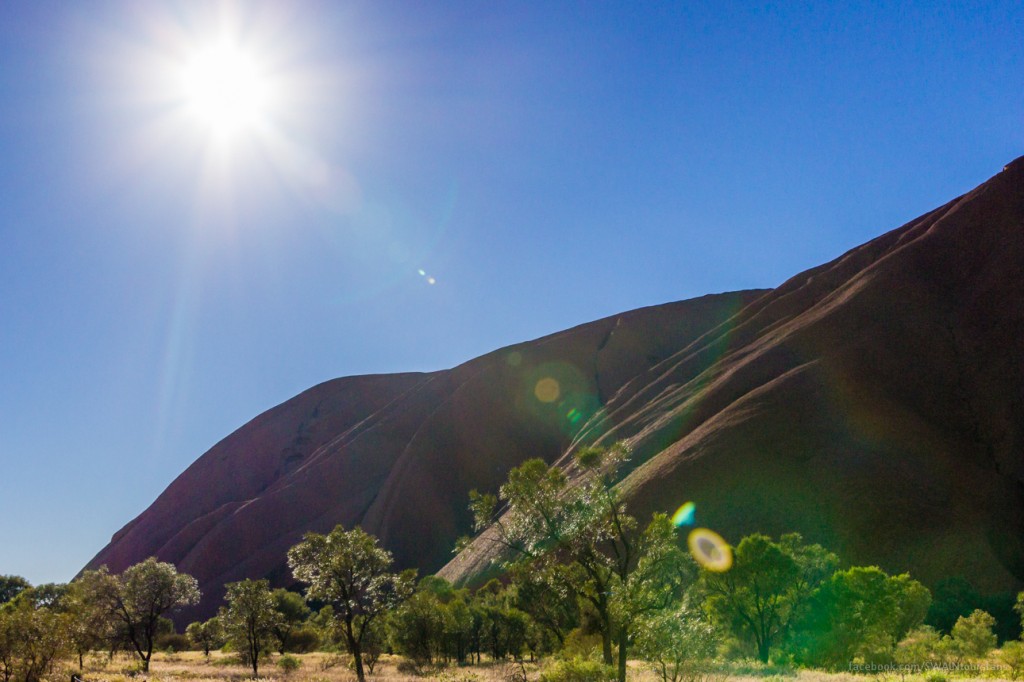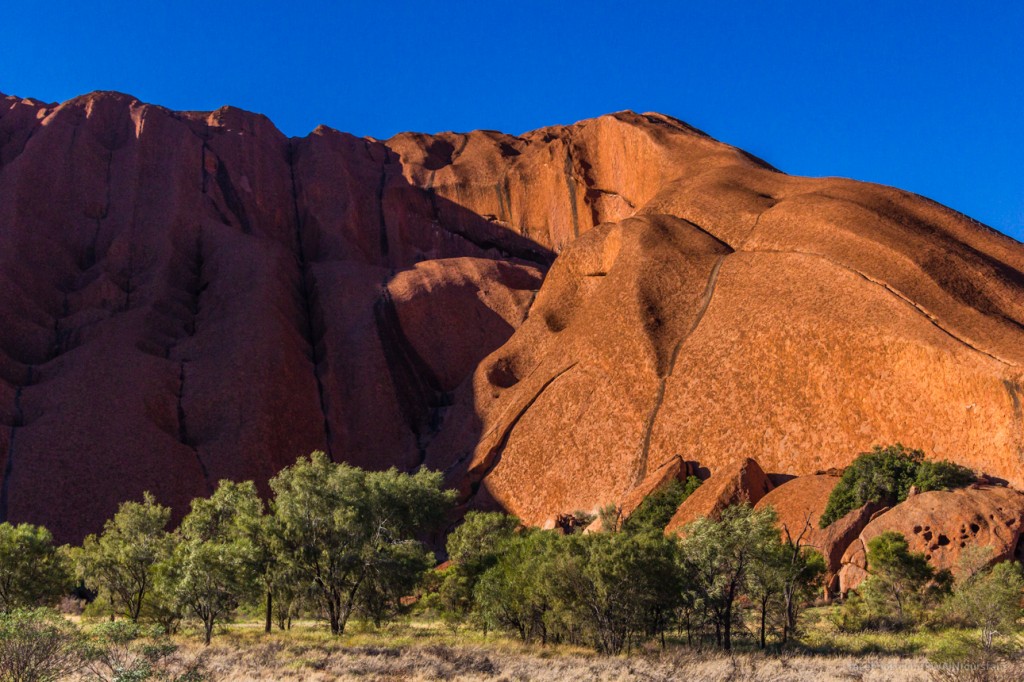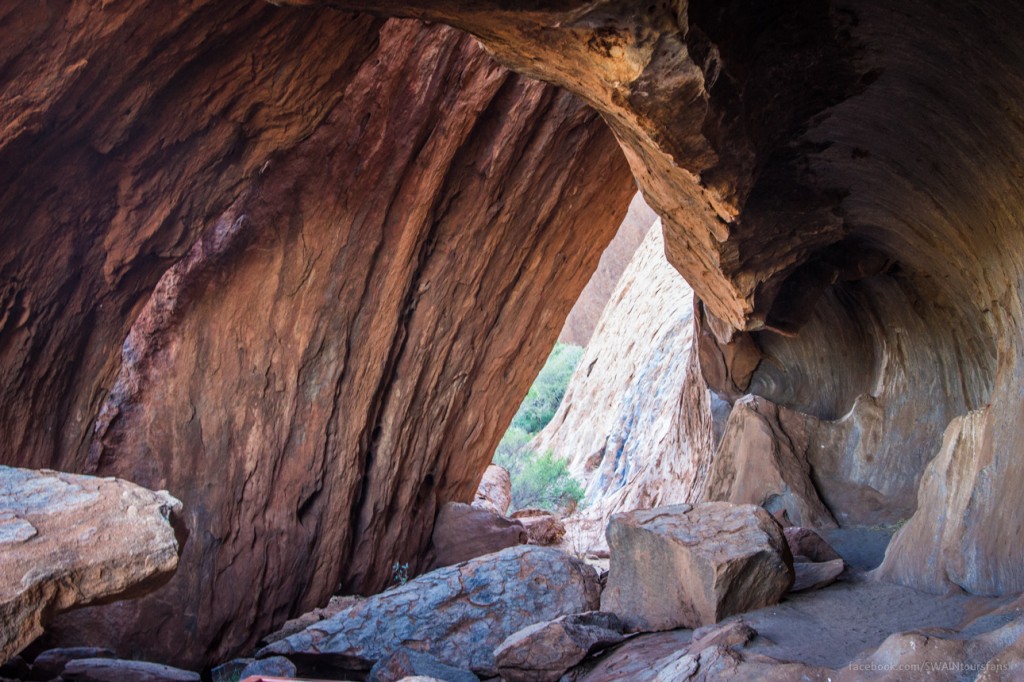 Afterwards, we met back at Longitude for a beautiful breakfast. We both chose eggs Benedict of course, one of my breakfast favorites. As breakfast ended, it was a bit sad as both of us wanted to stay longer in a wonderful place. The staff here were incredible, food delicious and experiences top-notch. Longitude 131 definitely earns the label as one of the Luxury Lodges of Australia.
After another quick flight on Virgin Australia – no safety equipment requests this time – we landed in Sydney and headed to The Langham (previously The Observatory). I really love this property. It has some of the most beautiful and spacious rooms in Australia.
Sonia, the General Manager and a close personal friend, greeted us and an invite to their homely bar for a cocktail. Every time I'm here, it just feels right! One cocktail led to another, with more friends dropping by every few minutes to catch-up. It went from a quaint gathering of four to a lively round table of almost 10 within the hour. Ian 2 and I opted to have dinner in the bar, in which Ian 2 proclaims was the best beef burger he has ever had in his entire life. After dinner, we headed to bed to rest up for our flight back home the next morning.
I am looking forward to my next visit later this year, as the whole team makes you feel "at home" during your stay.
Cheers,
Ian