Updated March 28, 2022
An Overview of Which Countries are Open to US Travelers Right Now.
With the ongoing travel restrictions imposed across the globe to curb the spread of COVID-19, many travelers are wondering if international travel is on hold indefinitely. The Swain Destinations Team has compiled a list of which destinations are welcoming US travelers, to help you plan a relaxing, safe, and well-deserved break in the near future.
If you find yourself asking "Where can I travel to right now" and "Which destinations are open to American tourists", there is good news. There are amazing international destinations welcoming US travelers right now, many of which are far less busy than they usually would be and their off-the-beaten-path locations make them ideal for rest, relaxation, seclusion, and mindfulness.
AUSTRALIA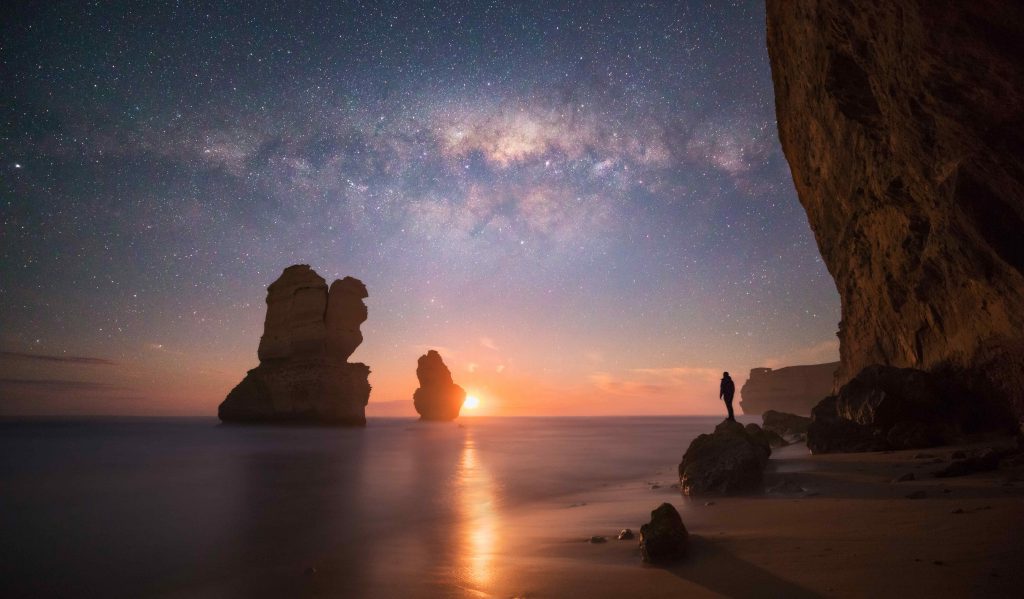 Brimming with cultural immersion, cosmopolitan adventures and luxury escapes, Australia's diversity brings captivating experiences to all that visit. Australia has re-opened to international visitors and Team Member Anne Pace, returned from a 3 week visit with her family in early 2022. Read which sights and destinations Anne recommends American travelers include on their trip to Australia in our latest blog Land Down Under: Where To Go.
The Swain Team compiled some of our favorite trips for travelers exploring Oz, take a look at our suggested Australian itineraries for Aussie adventure that will indulge all your senses and awaken love for travel once again.
BOTSWANA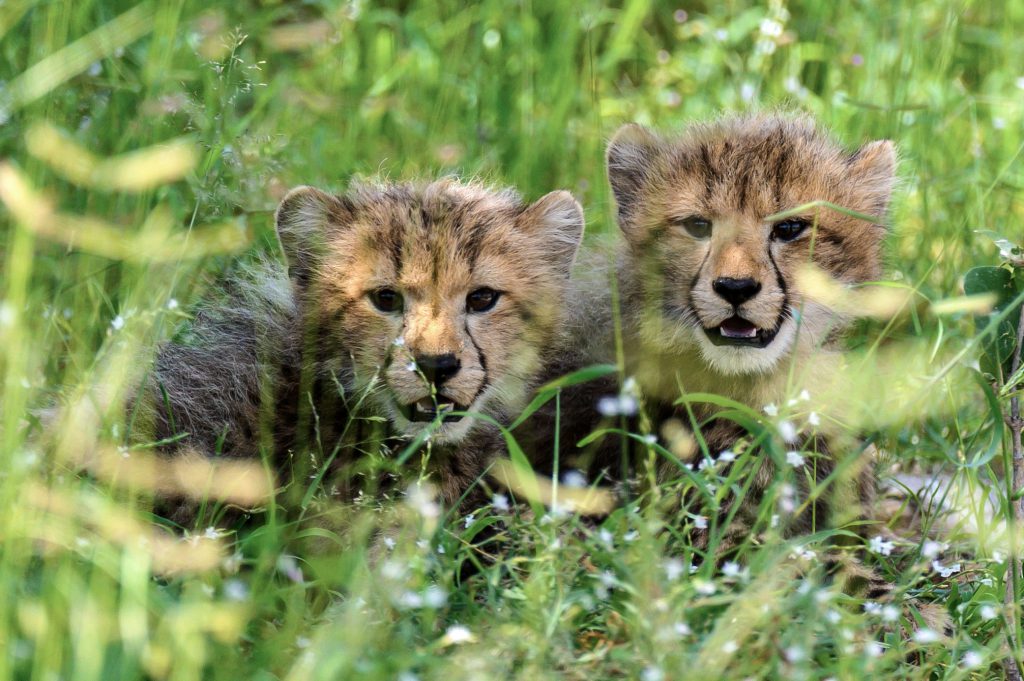 In Southern Africa, Botswana is known as the Gem of Africa. The largest producer of diamonds in the world, Botswana also has some of the most exclusive wildlife viewing in Africa. Home to the largest elephant population in the world, a safari in Chobe National Park is one guaranteed to be marked with plenty of elephant families taking river baths. Considered one of the last true desert oases left in the world, Okavango Delta is a unique paradise set amidst an arid Kalahari Desert. The land around the delta is lush and teeming with wildlife. To plan your perfect trip to Botswana, have a look at our Botswana page for more inspiration.
EGYPT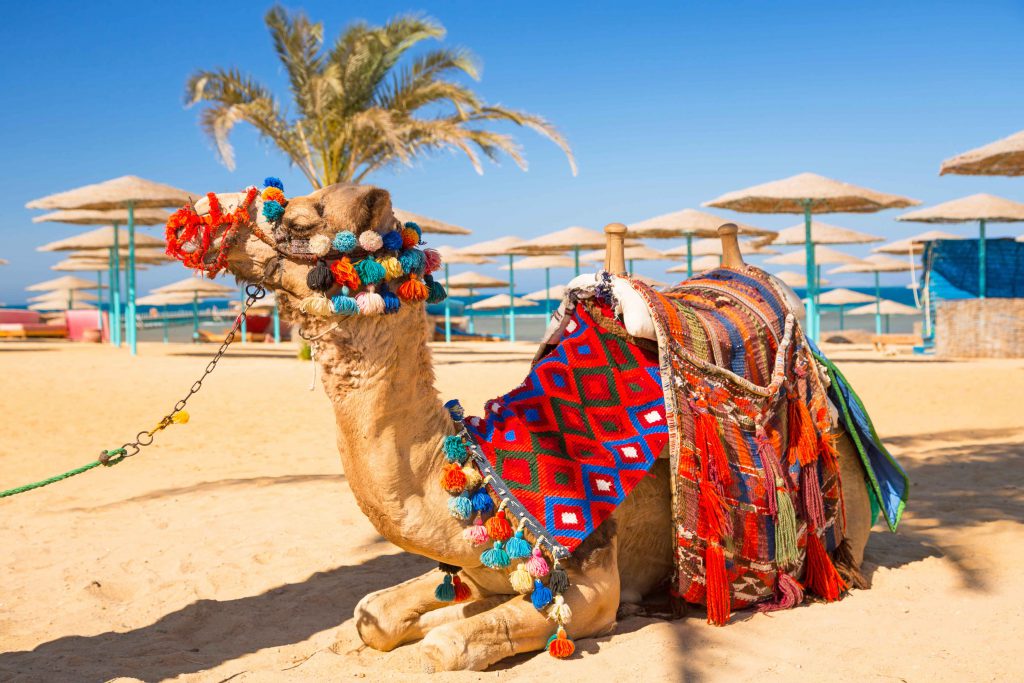 The land of pharaohs and pyramids is also one of relaxing Mediterranean beaches, Red Sea marine wildlife, colorful souks, and cool desert evenings spent in Bedouin tents.
History and the landscape are intertwined as you sail the Nile River. The pyramids illustrate the enormity of ancient human accomplishment against a backdrop of modern Cairo. With fantastic year-round weather and the combination of its unique culture, well-preserved artifacts, and serene beaches, Egypt is a fabulous destination for travelers of all interests. Get a little deeper into your research for your Egyptian vacation here.
ICELAND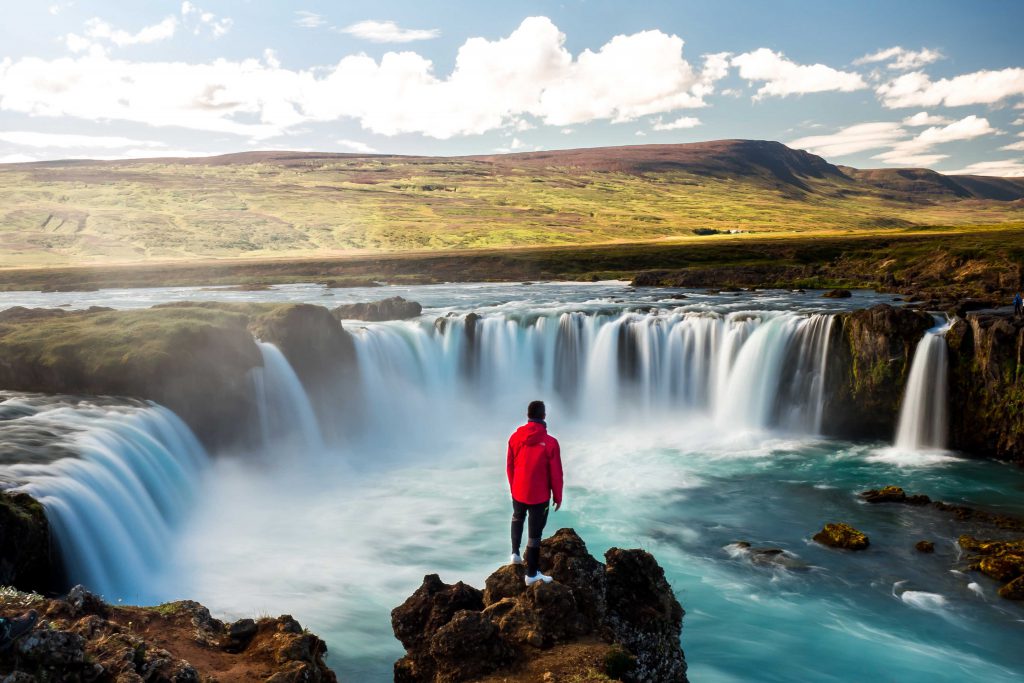 Iceland, makes for an exciting adventure. Ride a ski mobile on top of a glacier then journey inside one for a "blue ice" experience. You can feel the healing powers of geothermal pools, see spouting Geysers and walk under towering waterfalls that inspire awe with their immense power.
Iceland is also one of the countries where the sky puts on a spectacular Northern Lights display should you travel during October through March.One thing is for certain, you cannot capture on film the wonder you will feel during your visit here. There are few places you can drive full speed ahead across black sandy beaches, sail in-between icebergs, ride or visit Icelandic horses. Nature and the great outdoors are what travel to Iceland is all about, and no trip would be complete without exploring lava caves in Thingvellir, witnessing geothermal pools with an erupting geyser, and of course hiking to a glacial waterfall for some Insta-worthy moments.
Experience this otherworldly destination in the most luxurious settings with our Classic Iceland In-Style sample itinerary.
JORDAN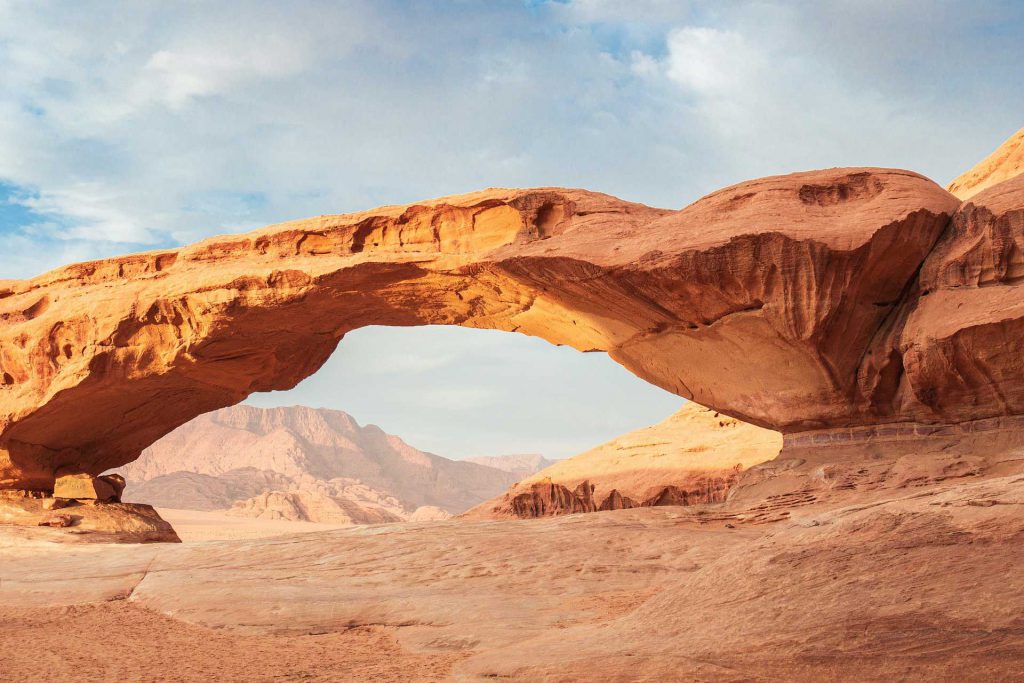 Jordan is the quintessential Middle East destination, a treasure trove of archaeological gems, inspiring desert landscapes, World-Heritage Sites, natural wonders, and ancient tombs. Exploring here is welcomed, and those prepared to venture into the heart of this wondrous nation, will be handsomely rewarded. Awe-inspiring history is quite literally carved out of the very rock foundations.
Stand on the sweeping hilltop of Umm Qais and gaze across the Sea of Galilee whilst surrounded by ancient ruins. Explore desert castles lined with fresco art and stroll the impressive monuments of Amman itself. Visit the mosaic city of Madaba, where the oldest map of the Holy Land exists on the floor of Saint George's Church. Hike through a sprawling nature reserve, and visit the treasured city of Petra, carved into the dusky pink rock face over 2,000 years ago. Explore the vast desert magic of Wadi Rum and relish a luxury camp experience complete with Bedouin hospitality. Then head to the Dead Sea for a surreal stay in the lowest place on earth.
Have a peek at our sample itinerary, Jordan Discovery, for inspiration that will get you ready to plan your own trip to this ancient Middle Eastern destination.
KENYA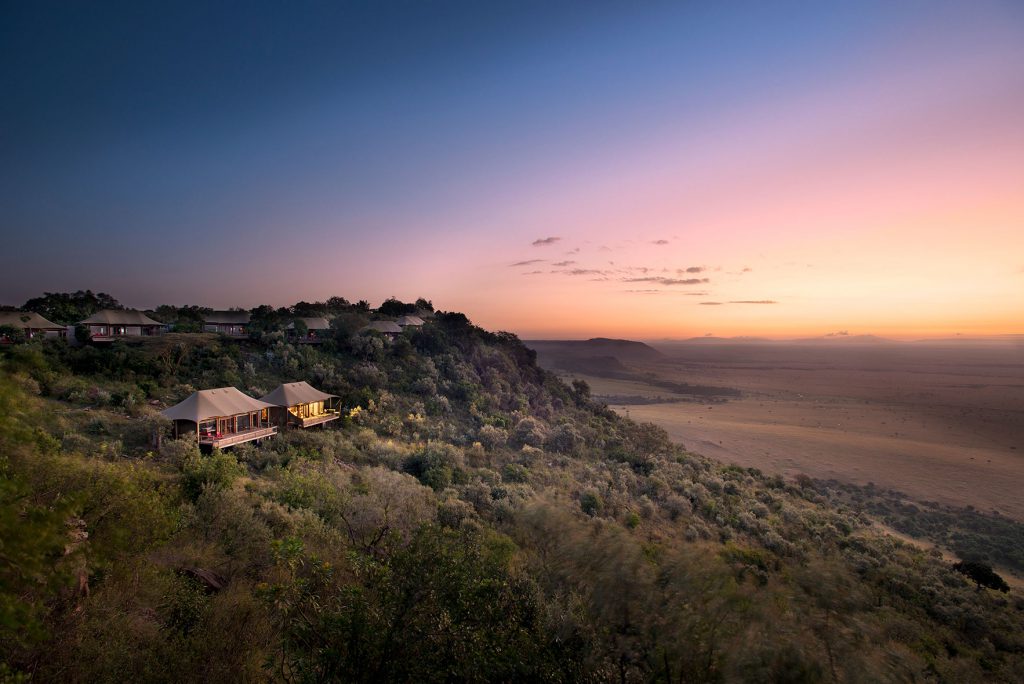 A destination as famed for its culture as it is for its wildlife, Kenya is an ideal place to immerse yourself in a world unlike your own in so many ways. Take the opportunity to learn about the varied cultures of its tribes, unchanged by the modern world. Marvel at the iconic wildlife and serene vistas on safari. Soar over the seemingly endless herd of wildebeest taking part in the Great Migration on a balloon safari over the Mara. Get inspired for a magical trip around Kenya here, or contact our Travel Experts for their personalized recommendations.
Hear from Kenya first-timer, Ian Swain II, about how his first trip to Kenya moved him in My First Great Migration in Africa.
MALDIVES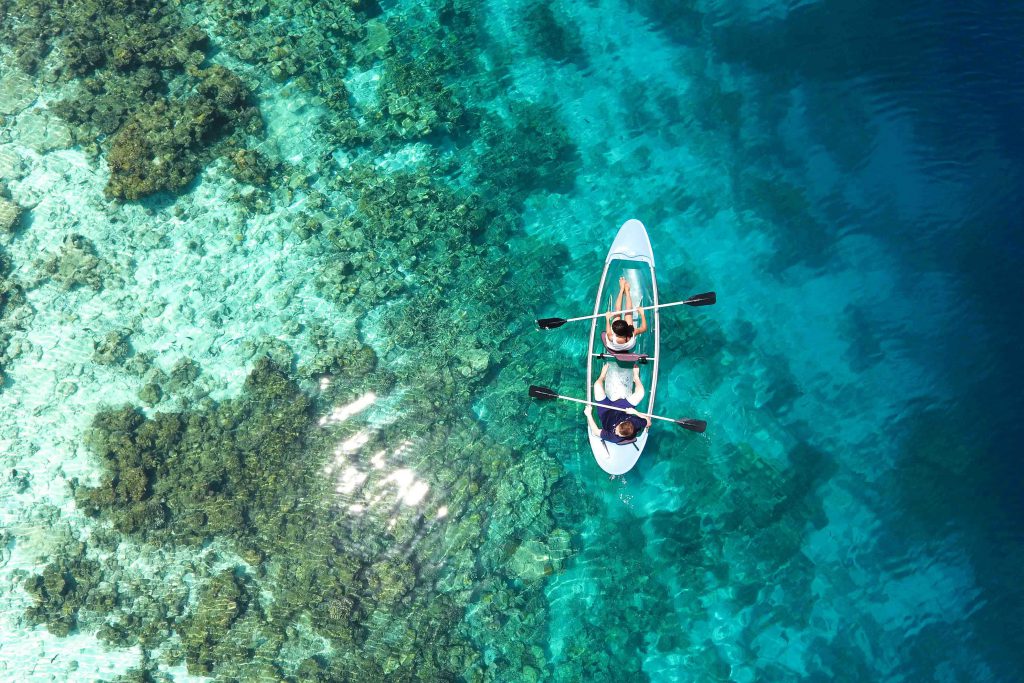 The Maldives is open to all nationalities visiting the "One Island, One Resort" nation. A 30-day, free, visa-on-arrival can be extended for any long-stay holiday. Known for privacy, seclusion, and luxury, the Maldives is a nation comprised of stunning islands in the Indian Ocean which stretch over the equator.
Impeccable white, sandy beaches are lapped with turquoise waters, each island is surrounded by coral reefs rife for snorkeling, and the sunsets are legendary; making the Maldives ideal for relaxed adventure and romance.
MOROCCO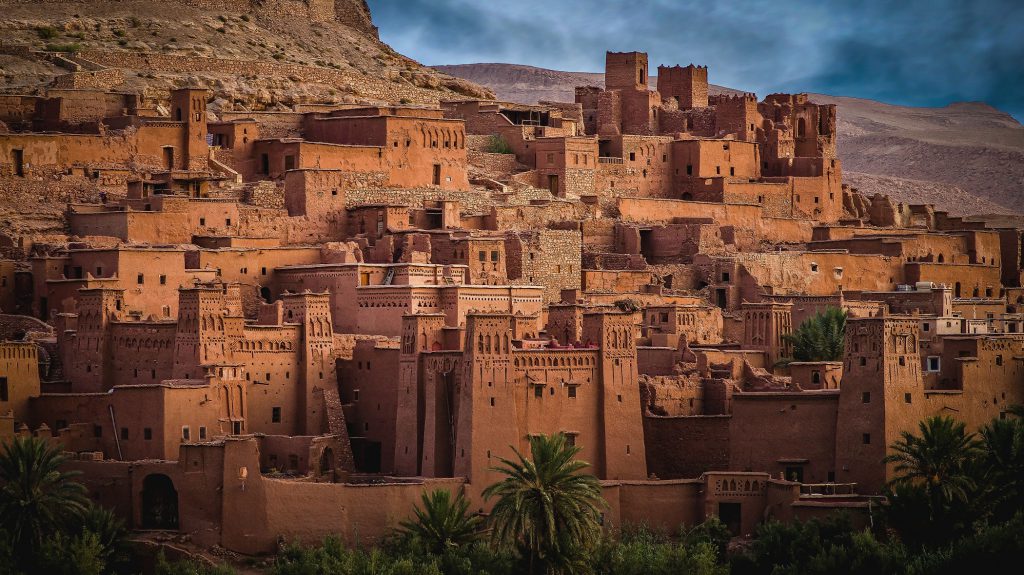 Morocco is where the old-world and new meld wondrously; an influence of Europe and Sub-Sahara known as the gateway to Africa. Morocco is the perfect destination for those looking to catch the sun's rays.
From bustling medinas bursting with vibrant colors, locally crafted wares, and traditional bath houses give way to majestic mountain ranges and sprawling desert landscapes. For adventurous travelers, Morocco does not disappoint—labyrinth-like souqs brim with exotic spices, hand-woven textiles, and snake charmers, whilst intricate mosaics and fortified citadels impress the architectural buff. Travel to Morocco imparts an intangible air of adventure as soon as you arrive. There are architectural marvels everywhere, including ornate mosques, medieval towers, and historic walled cities.
Discover Morocco's wonderful culture and architecture for yourself with our Imperial Cities sample itinerary.
NAMIBIA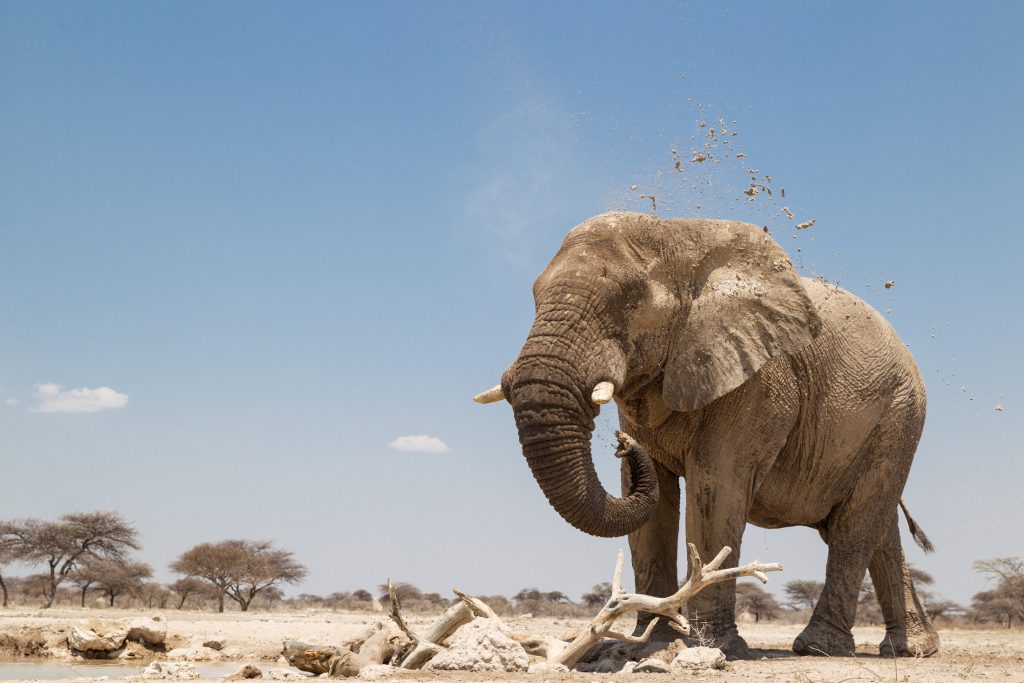 An often-overlooked destination, Namibia's landscape is a wonderful tribute to drama. Want to see a vast desert dump straight into the deep, dark sea? Treat yourself to a visit to the unforgettable Skeleton Coast. Fancy seeing real-life white elephants? Take a safari on the salt pan of Etosha National Park to see how the familiar and friendly species uses Etosha's white calcite sand to stay cool, while also earning them the nickname "the great white ghosts". Want to traverse some of the largest sand dunes on Earth, in the world's oldest desert created 55 million years old? Visit Sossusvlei in the Namib Desert, internationally known as a photographer's dream, with its 900 year old tree skeletons and unforgettable sunsets.
A trip to Namibia will transport you to a world unlike any other, a welcome change from post lockdown life, and an adventure of monumental proportions. Learn more about why we love Namibia here, or speak to a Travel Expert to plan your adventure.
PORTUGAL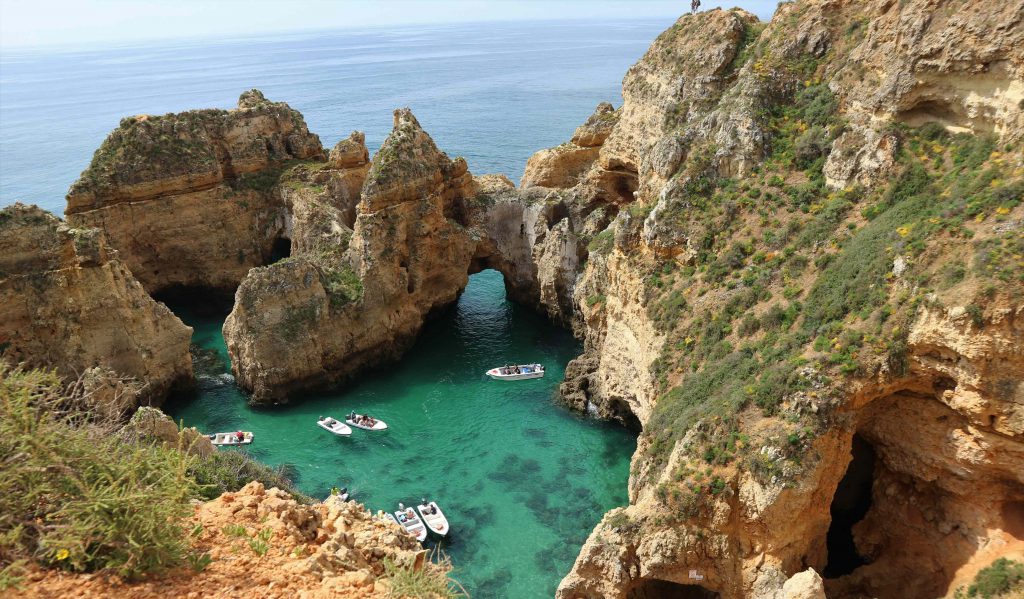 One of the most glorious destinations in Europe has 3,000 hours of lovely sunshine per year and everything under the sun to do within its borders. That destination is Portugal.
In Portugal there are castles like the Pena Palace in Sintra that are born out of storybooks, medieval towns like Obidos that transport you back centuries and areas like the Algarve that offer luxurious accommodation, golf courses, and fabulous restaurants filled with patrons donning coastal chic. Portugal holds such variety that in a short visit, you can experience the vibrance of the capital city, Lisbon, the landscapes of vineyards that lead to coveted colettas in Porto, or those with chapels made of bones like Evora. Not to be missed are the pristine beaches like those of Madeira and Azores archipelagos.
Get inspired for your own Portuguese holiday with the selection of highlights in our Highlights of Portugal sample itinerary.
RWANDA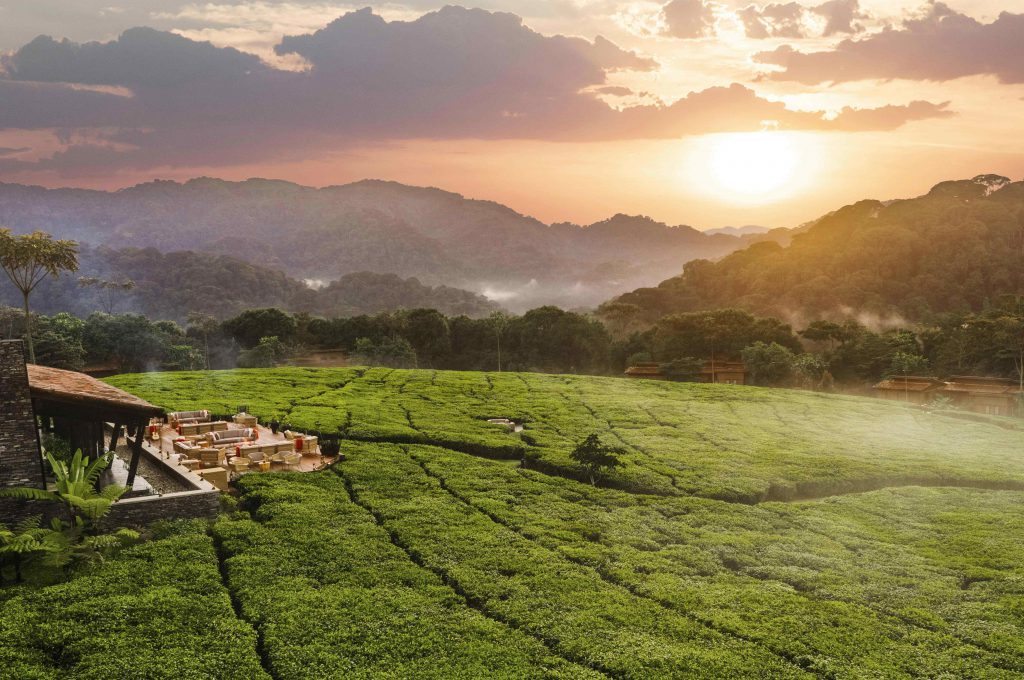 Rwanda, 'land of a thousand hills' should be on everyone's travel bucket list. This fascinating country offers a truly rewarding adventure with magical picture-perfect scenery, friendly and warm locals as well as once in a lifetime, unique experiences. The magnificent gorillas take center stage in any Rwanda itinerary, which they absolutely should, but there is so much more to this small country in the heart of central Africa. You can learn all you need to know about gorilla trekking in Rwanda here.
To learn more about Rwanda, which the Swain Destinations Team has dubbed the ideal destination for 'adventure with heart', visit our Rwanda page. Or, for a visual delight, Ian Swain shares his most recent trip to Rwanda on our Youtube channel.
While we are all dealing with this new 'normal' of COVID-19, the desire to travel is still very much there for most of us as a way to escape the madness, and there is no better place to do this than Rwanda. Here you can enjoy all the social distancing needed, fresh unpolluted air, and serenity to find peace and quiet while reconnecting with mother nature. Rwanda is currently open for inbound tourism, therefore allowing guests from all around the world to experience its beauty, wildlife, and warm hospitality. Another reason to visit Rwanda is that it was listed in the top 20 destinations for 2020! More information on travel guidelines for visiting Rwanda during the Coronavirus can be found here.
SOUTH AFRICA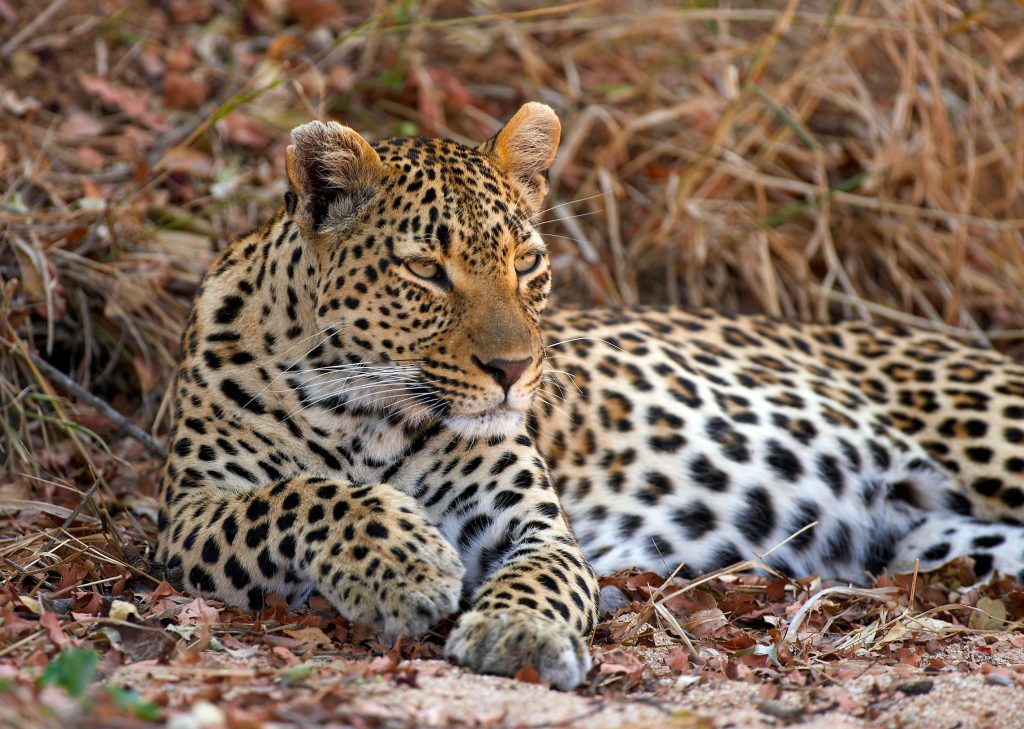 The news that South Africa is now welcoming international travelers from all countries brings us so much joy here at Swain Destinations. Not only is South Africa a truly special destination which has always proven to lift the spirits and fill the hearts of our travelers, but it is a country which the Team has fallen deeply in love with time and time again, which is down to Swain Destinations' amazing South African partners and their commitment to the people, the land, and the wildlife of South Africa.
The amount that South Africa offers within a single destination is staggering. From a coastline filled with penguins, to cosmopolitan cities adjacent to centuries old vineyards, there is relaxation and indulgence for all tastes. From the arid savannah of the Kalahari to tree-dotted plains of the bushveld, there is action-packed safari adventure teeming with Africa's most notorious wildlife that is sure to satisfy adventure seekers of all levels.

For our advice on how to best enjoy this wonderful destination, check out the South Africa sample itineraries that the Swain Destinations Team has put together. More information on the requirements for US travelers to South Africa here.
TAHITI (French Polynesia)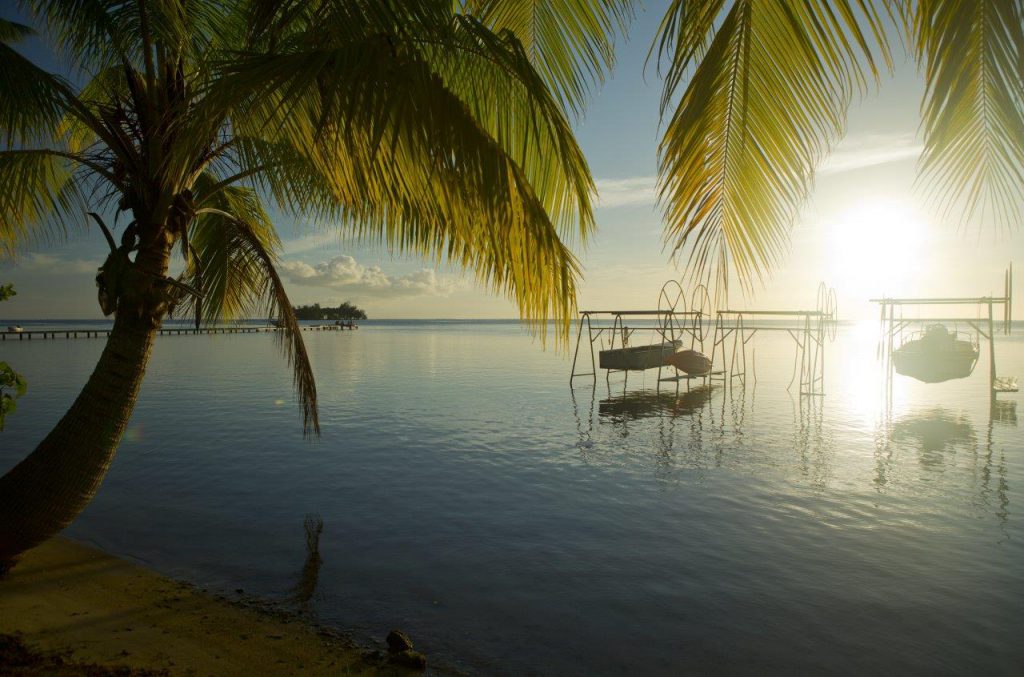 After weeks of social distancing, we are eager to spread our wings. Tahiti has been welcoming US travelers since July 15th, and we could not think of a better place to feel the sand beneath our feet once again.

If you have been dreaming of the perfect island paradise to whisk your family away to once lockdown restrictions ease, Tahiti is it. Only an 8-hour flight from LA, but seemingly a world away, Tahiti is the ideal combination of seclusion, relaxation, and tranquility.

Get to know more about this idyllic collection of South Pacific Islands on our Tahiti page or see why our Co-Founder, Linda Swain, considers Tahiti the ideal destination for families, couples, and celebrations in Tahiti: Forever Favorite.
Information on Tahiti's travel requirements, including details of the test required prior to arrival, can be found here.
TANZANIA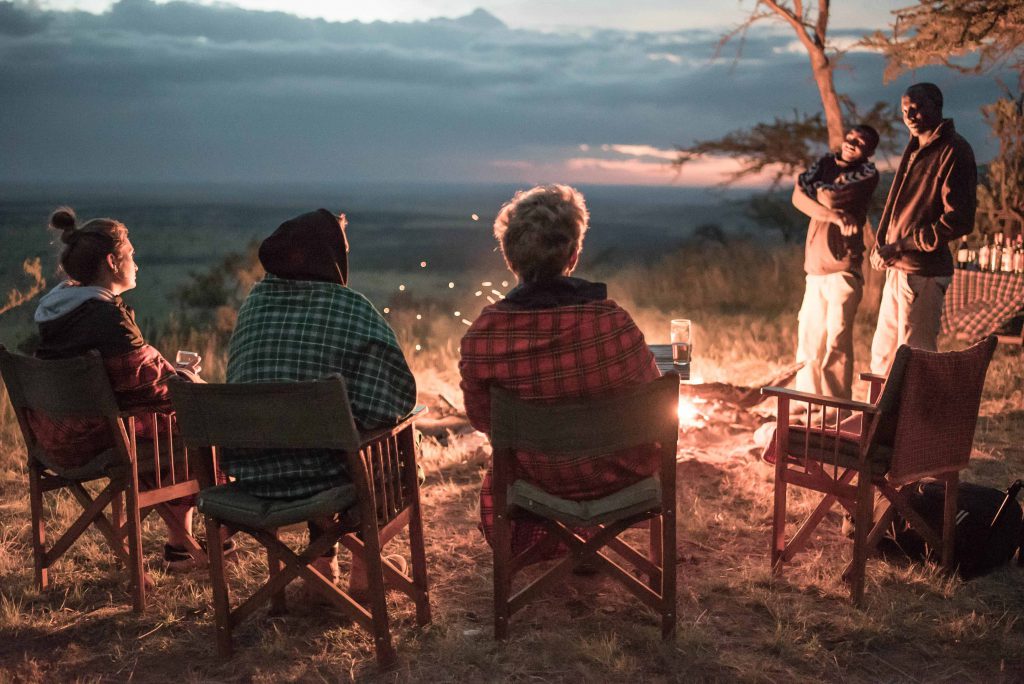 Tanzania will reignite your spirit. From the majesty of Mount Kilimanjaro, the panoramic vistas of the Ngorongoro Crater, the rolling plains of the Serengeti, the millions of herd animals making their way across Eastern Africa in the Great Migration, the island paradise of Zanzibar, and the culture of the Maasai people, an adventure in Tanzania feels organic and energizing. Read of Swain Destinations Travel Expert, Kathryn's, Top 6 Things to do in Tanzania.
Of all the countries in Africa, there may be no better place to see the animals that define the continent than Tanzania. Relatively undiscovered, Tanzania delivers sights and experiences that will take your breath away and replenish your spirit. Lift your spirits by discovering more of what makes Tanzania such a special destination here, or speak to a Travel Expert to start planning your trip.
Want to see the stunning visuals of Tanzania's natural and cultural splendor? Have a look at the our weekly podcast, G'Day with Ian Swain, featuring TAASA in Tanzania.
UGANDA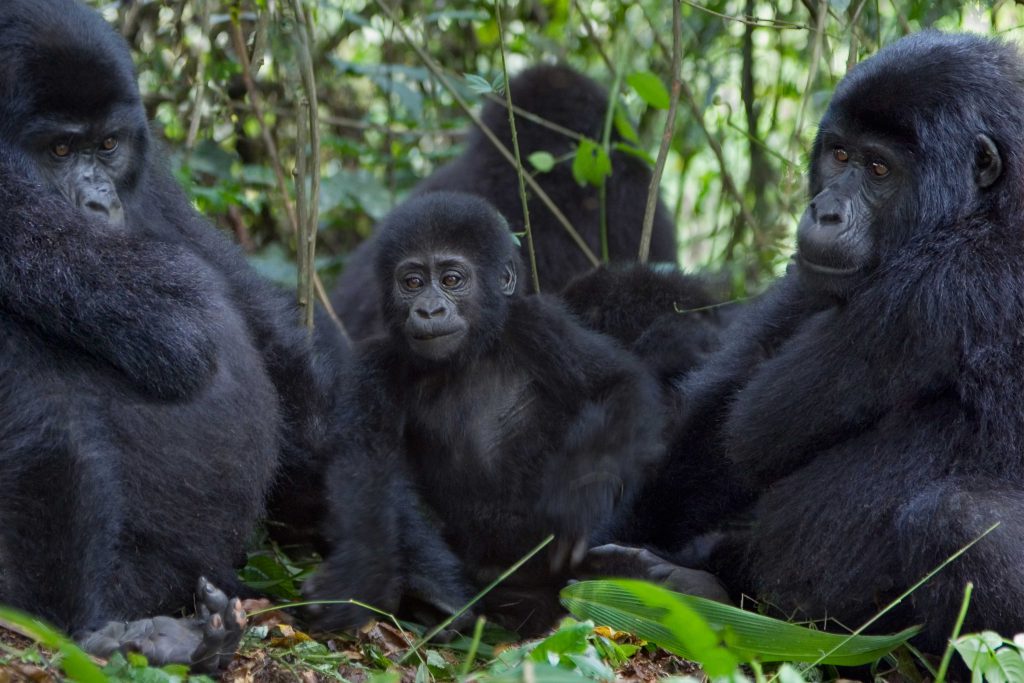 Uganda is often overlooked with most people choosing Rwanda for gorilla trekking, but there is so much more to Uganda than just the primates. This small landlocked country dubbed by Winston Churchill as the "pearl of Africa" offers visitors magical vistas from dense misty forest, snow peaked mountains, glassy lakes and endless savannas. Uganda is home to tallest mountain range in Africa (the Rwenzoris), the source of the Nile and the fierce Murchison Falls.
Let's not forget about the many National Parks offering superb wildlife making it ideal for safari goers and of course the once in a lifetime gorilla viewing experiences in Bwindi Impenetrable National Park. Last but certainly not least you are greeted by warm locals who have a rich culture which they are so happy to share with visitors. Uganda has something for everyone, so whether you are wanting a laid back safari and to reconnect with nature or an adventure, action packed experience this country checks all the boxes. To start planning your unforgettable Ugandan adventure, get inspired with our Gorillas of Uganda sample itinerary, or speak to a Travel Expert to create an itinerary tailored to your needs.
UNITED ARAB EMIRATES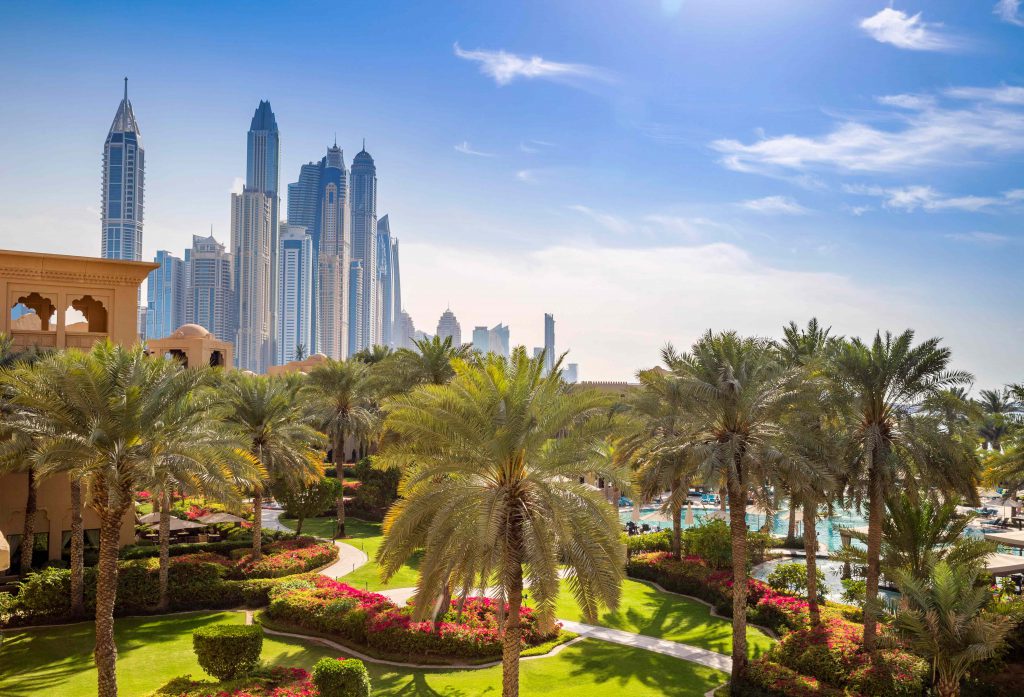 Best known for its luxury metropolis in the desert, Dubai, the UAE is again welcoming travelers from the US and for those seeking guaranteed sunshine for their first trip away, look no further. The UAE is comprised of 7 principalities, or Emirates as they are called in the Arab world, including Dubai and the UAE's capital, Abu Dhabi. Famous for the Burj Khalifa (the world's tallest building) and shopping malls that come complete with mammoth aquariums and indoor ski slopes, Dubai also offers many cultural highlights and things to do. Marvel at the modern and beautiful Arabic architecture, discover the history and culture of the emirate, swim with dolphins, enjoy a day at the waterpark, embark on a desert adventure or get your heart racing with some adrenalin activities. If you are looking for a short holiday with some R&R time on the beach to a more in-depth vacation that includes city, beach and desert this is the place for you.
Due to its conservative culture and strict laws, the UAE is not for everyone, but its undeniable allure of luxury and guaranteed sunny weather makes it a terrific stop on route to other destinations, even if it's not the final destination on your perfect vacation. More inspiration can be found here.
ZAMBIA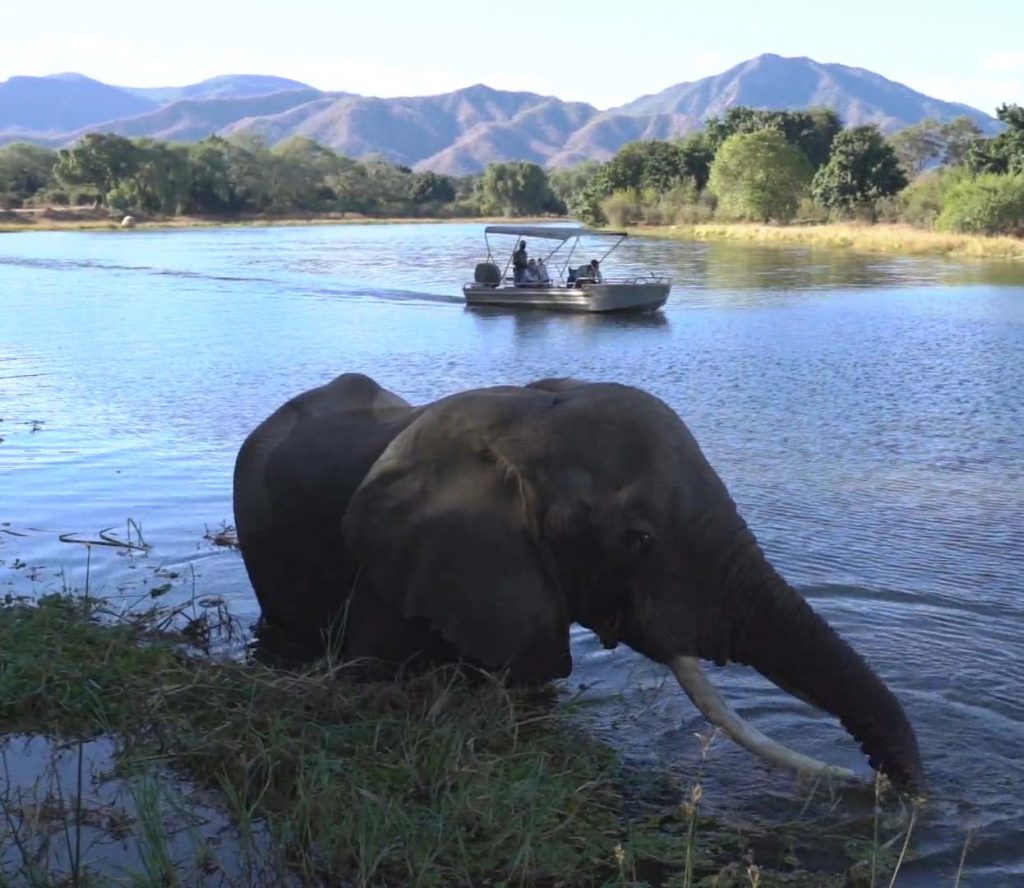 From the gentle rolling hills of the Lower Zambezi to the wide-open plains of Liuwa National Park, Zambia offers pristine wilderness and the second largest wildebeest migration in the world.
Whether helicoptering over Victoria Falls, taking in the awe-inspiring sunsets from a river cruise on the mighty Zambezi, or on a walking safari in South Luangwa National Park, Zambia is a fantastic destination for a more laid-back approach to the traditional African safari. Take a look at our Zambian Explorer sample itinerary to get an idea of all the amazing experiences that Zambia has to offer.
See more detail on travel guidelines for Zambia here or get even more inspiration from our weekly podcast, G'Day with Ian Swain, featuring Time + Tide and see wonderful footage of what makes Zambia such a special destination.
ZIMBABWE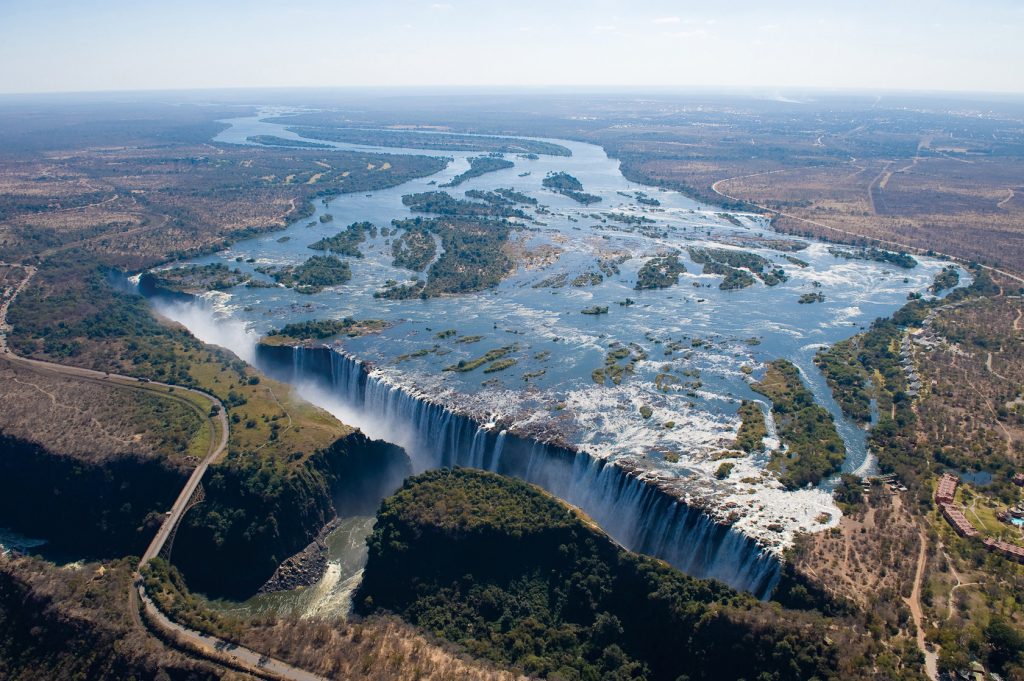 Offering incredible on-foot views of Victoria Falls, Zimbabwe is probably most visited for its amazing access to 'The Smoke That Thunders', but of course is also one of the best safari destinations on the African continent. The region is home to incredible bird life, river life including hippos (so many hippos) and crocodiles, as well as elephants, giraffe, lions, hyena and so much more.
While its location is ideal for inclusion on a multi-stop tour of Southern Africa, what will strike you most about Zimbabwe is its incredible people and their culture. Read more about Zimbabwe in The Splendor of Victoria Falls.
See more of Zimbabwe for yourself in our weekly podcast, G'Day with Ian Swain, featuring the wonderful Matetsi Victoria Falls or in the episode of G'Day with Ian Swain featuring the Victoria Falls River Lodge.
When you are ready to add Zimbabwe to your African adventure, speak to a Travel Expert or have a peek at our Victoria Falls Zimbabwe Extension.