Swain Destinations are Master Designers of luxury travel. Our team has been meticulously planning personalized vacations for 35 years. It is our culture of integrity, value, and personal service that makes us the luxury traveler's choice and is why our philosophy is "luxury with heart".
A Dream Based on Love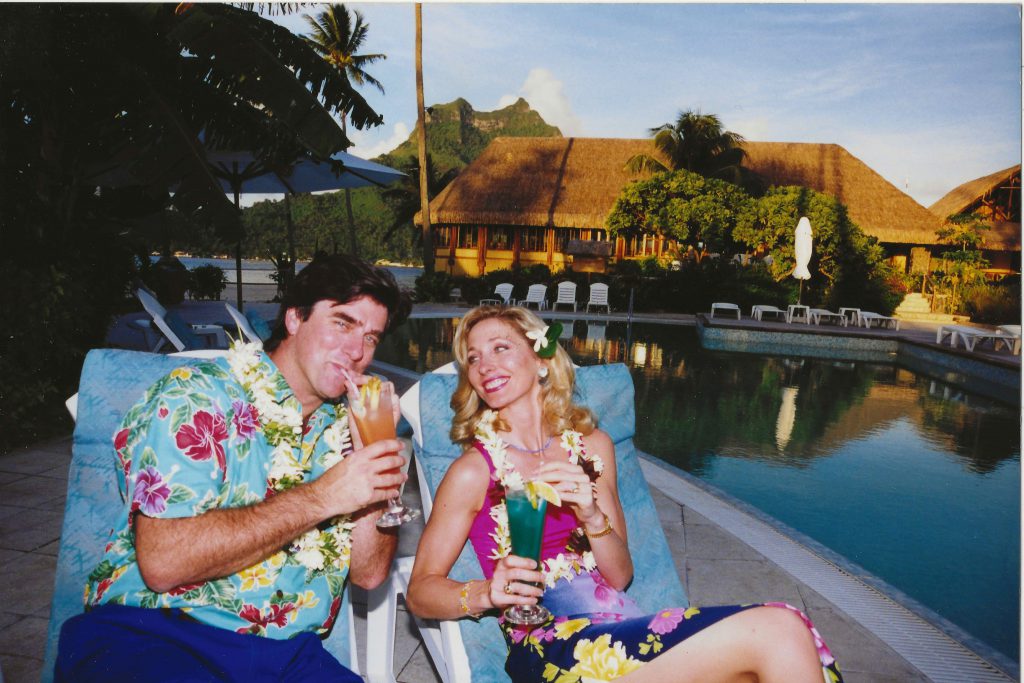 Our team knows very well that the story of how Swain Destinations came to be starts with a love story. A true-blue Aussie met the fair haired American gal of his destiny in a crowded New York City nightclub and from then on, there was no adventure that we could not take on together.
After living our early years of marriage in Australia, we bundled up our two-month-old baby, Lianda, for the trip from Australia to Philadelphia. It was 1987 when we arrived Stateside on Continental Airlines and started a company called Swain Australia Tours, with a simple six-page brochure while living with our parents.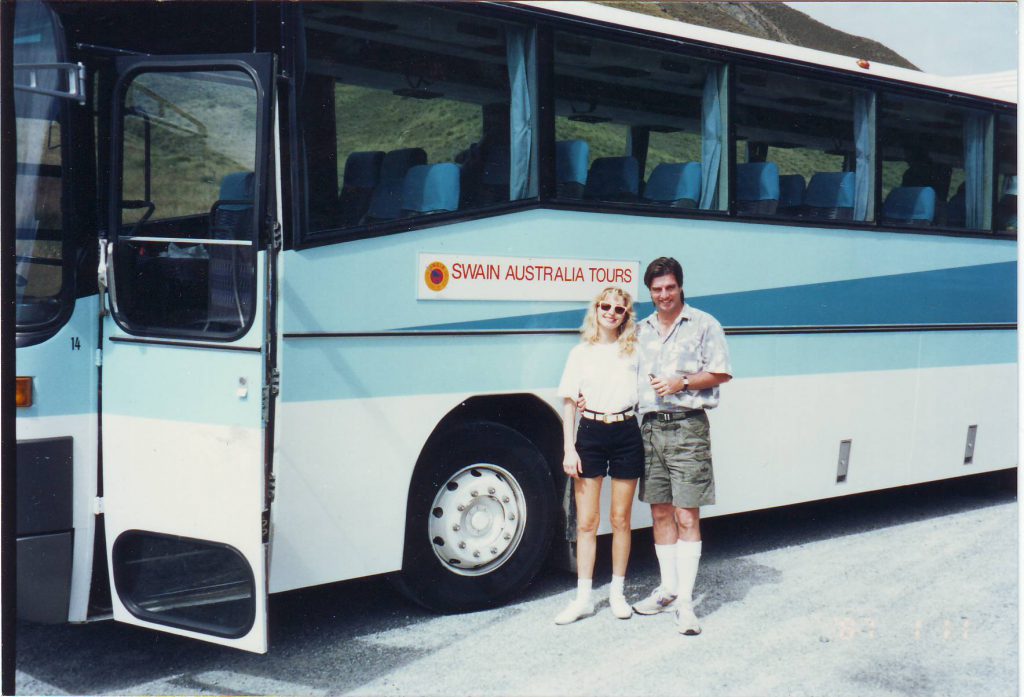 The original dream was to send travelers to Australia and New Zealand with the highest level of personal service. And, like most companies who have breached the 35-year mark, we used telex, the first Macs produced, and other archaic forms of doing business by today's standards. It was really easy! (wink wink)
We fumbled in the beginning but eventually found our stride by putting our heart into the business; from the service we provide our travelers, to the partnerships we forge in our destinations, to the relationships we foster with our travel advisors. To us, business is personal, so there was never a Plan B. We did whatever was needed to weather the storms of airline strikes, market crashes, and of course, the recent devastating events to travel of 2020-2022. And we have emerged every time due to our culture of integrity, value, and personal service.
Luxury with Heart
Now, 35 years later in what seems like the blink of an eye, we personally have a 7th grandchild that was born this December making 19 immediate family members,  and our Swain Destinations family has become a barometer of excellence, professionalism, and camaraderie for the entire travel industry.
We are thankful for our Swain Destinations team members and suppliers from around the world who joined us in our home to celebrate 35 years of building a life and wonderful work family together, and making sure other people experience joy like they may have never known through our work. We were reminded as to why we love the travel industry so much. The people of hospitality just make you feel great, and are truly the best!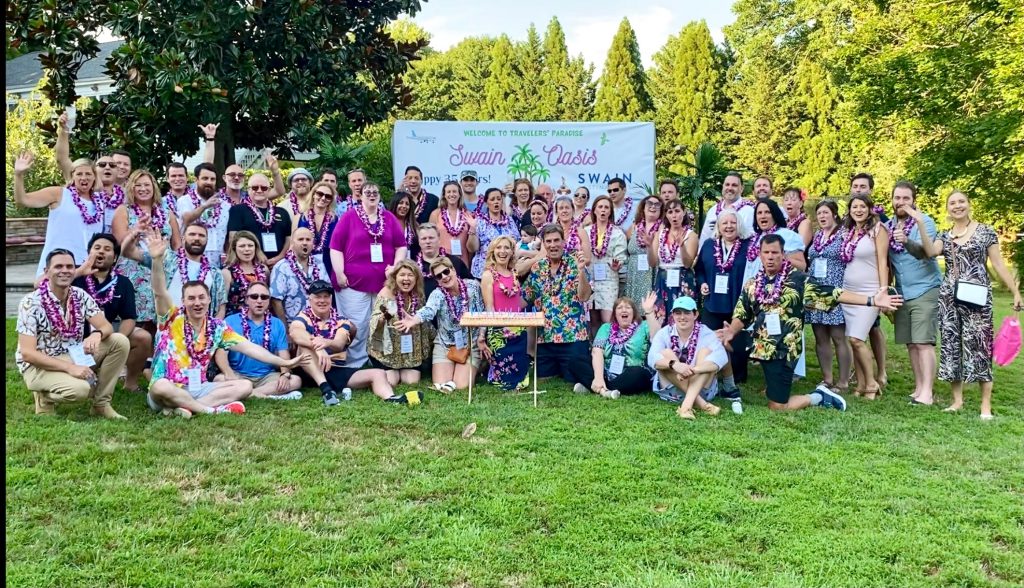 Together with the passionate people of our industry, we continue to traverse an ever changing world and do whatever is in our power to show travelers a world of wonder that is ready to be experienced once again. And it's true, we are addicted to hearing, "Thank you so much! That was the best trip of my life!"
So, reflecting on the first 35 years of Swain Destinations, that little dream that started way back in 1987 is realized daily as we stay the course of providing excellence, personal service, and bringing joy to those we work with. Looking forward, as always, we keep our heart and mind connected across all decisions both in business and personal dealings, confident that our culture of integrity, value, and our philosophy of "luxury with heart" will see us continue to thrive, no matter what the world has in store.
Happy New Year!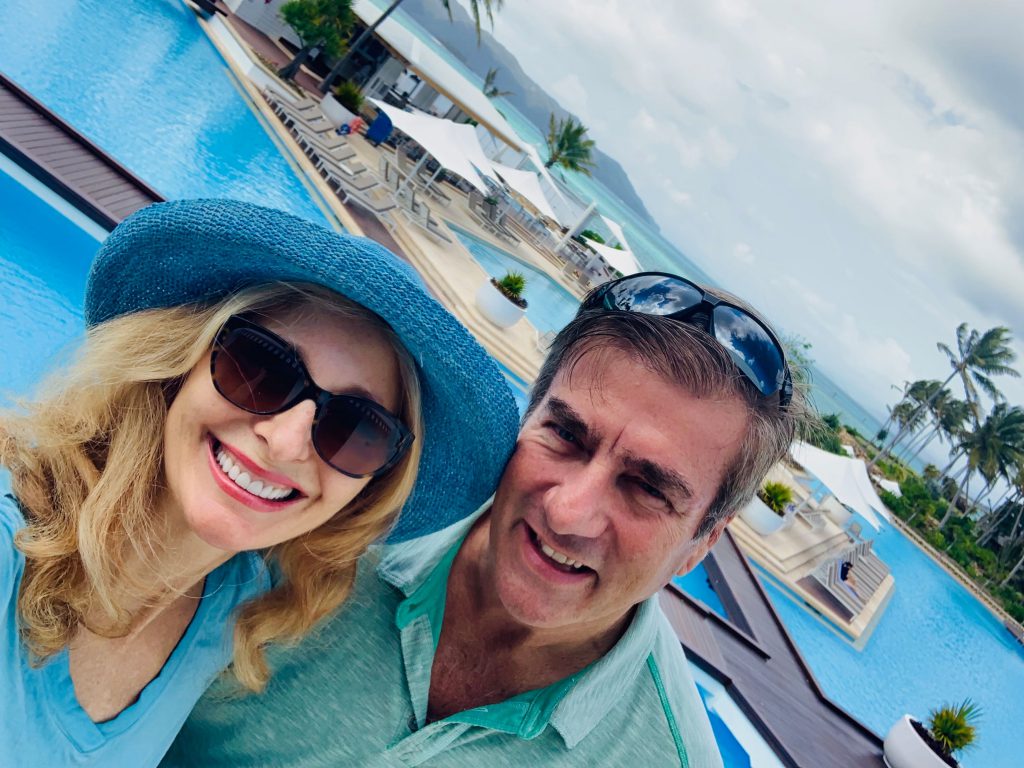 As 2023 is now underway, we thank you for your partnership and are honored to craft unforgettable trips to amazing destinations for you and your loved ones. We wish you feel joy and fulfillment from all the love and effort you put into making other people happy. And we wish you a very happy New Year.
Linda and Ian Swain