As featured on Hotels By Design and in partnership with Tourism and Events Queensland, Swain Destinations are Master Designers of Luxury Travel and have been the respected leader in customized luxury vacations to Australia and New Zealand for 35 years.
Queensland is very dear to our hearts, as it is where our Owner & President, Ian Swain, was born and raised and is a varied and beautiful corner of the world. With the world-renowned aquatic wonderland of the Great Barrier Reef, the remote Whitsunday Islands, the world's oldest rainforest The Daintree, the coastal city of Brisbane, and all the iconic wildlife that Australia has to offer, Queensland is the ideal destination for an authentic Aussie experience.
Let's take a look at some of the wonderful Queensland properties featured on Hotels By Design…
The Calile, Brisbane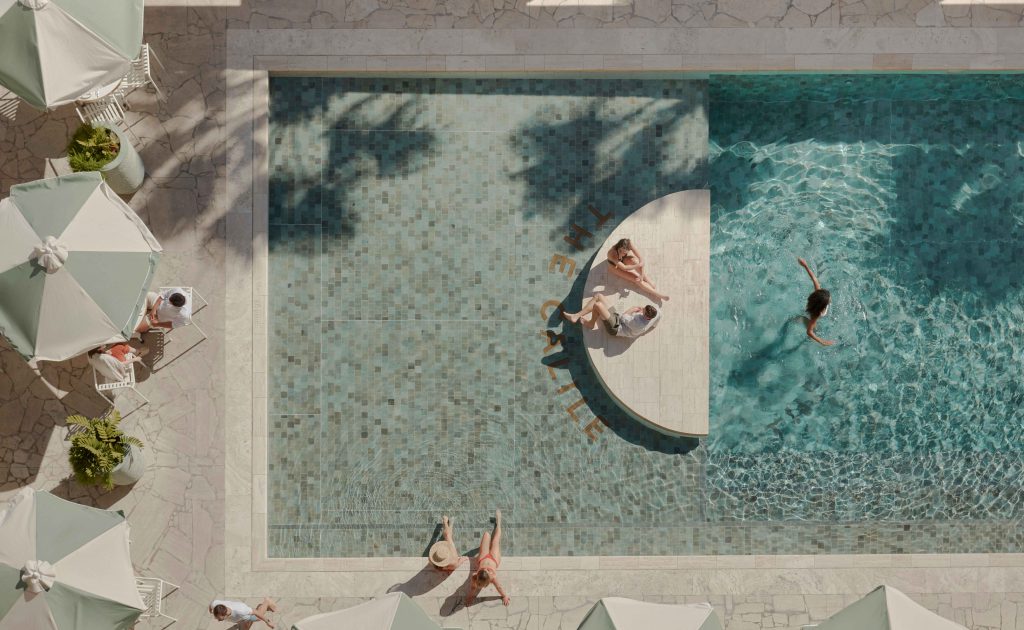 Full of mid-century modern character that feels chic and tropical, The Calile is situated in the vibrant James Street District of Brisbane, making it both aesthetically iconic and practical – a fabulous combination. Stay cool in the resort-like pool area or take full advantage of its perfect location amongst boutique clothing shops and the city's fine dining treasures by exploring the lifestyle precinct that surrounds it. Learn more about The Calile here.
Reefsuites, Hardy Reef
Moored offshore at Hardy Reef, Queensland's unique underwater accommodation gives its guests a front row seat to the dazzling underwater world of the Great Barrier Reef. Begin your journey with a cruise through the Whitsunday Islands to Hardy Reef, where guests can snorkel, dive, swim, or take a scenic helicopter flight to see the famous Heart Reef. What better way to wind down after a thrilling day than watch a stunning sunset with a drink in hand before enjoying a starlit dinner on the pontoon's upper deck. After dinner, retreat to the undersea accommodation and sit back, relax and watch as the reef comes to life through the floor to ceiling windows. Learn more about Australia's first underwater accommodation here.
Daintree Ecolodge, Daintree Rainforest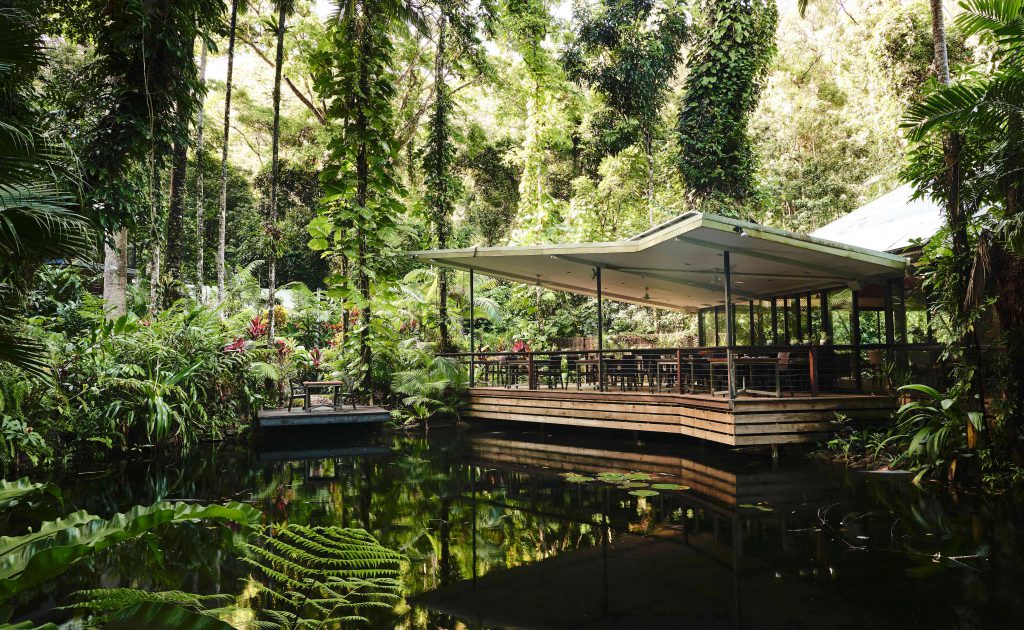 Australia's answer to the Amazon, the Daintree Rainforest is more than 100 million years old and is home to the highest number of rare or endangered plant and animal species in the world. This World Heritage listed area is alive with history and pulsing with prehistoric plants and animals. Nestled amongst the foliage, the Daintree Ecolodge showcases 15 eco-friendly bayans (treehouses) immersed in the breathtaking rainforest canopy. Rise to the sound of the birds in the rainforest above, breathe in the fresh tropical air and discover the lodge's private onsite waterfall on a leisurely stroll through the enchanting rainforest. Discover more about the Daintree Ecolodge here.
Elysian Retreat, Whitsunday Islands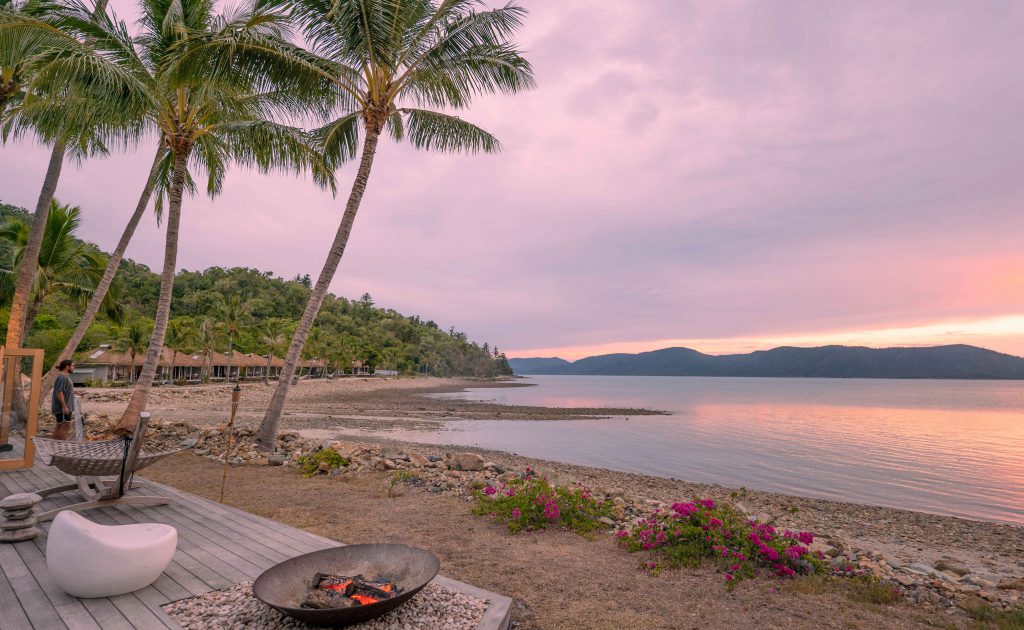 Welcome to the Whitsunday Islands, Queensland's preeminent tropical paradise. The hundred or so islands forming the Whitsunday's vary from steep summits to coral cays all possessing a piece of Australian heaven. Snorkel the sun drenched waters of one of the Whitsunday's most secluded island retreats, Elysian. Elysian Retreat is a thoughtfully and purposefully designed ecological island sanctuary, designed to inspire a serene sojourn. Located in a 3 hectare private cove, surrounded by rainforest and all the magnificence of the Great Barrier Reef, this boutique eco island boasts a locally sourced menu and personalized organic spa treatments with dedicated hosts on hand. Elysian can be hired exclusively for those not wanting to share the sequestered beauty of this paradise. Get in touch with our Travel Experts to plan your trip to your very own private island in the Whitsundays, and see more images of this breathtaking property here.
Mount Mulligan Lodge, Mount Mulligan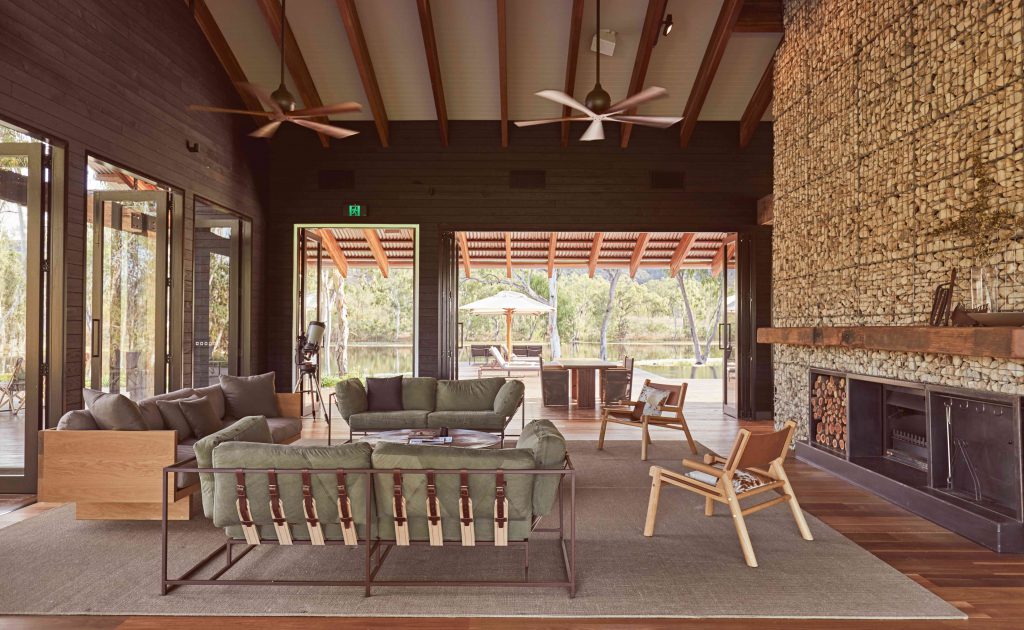 Mount Mulligan is a Luxury Lodge of Australia, set in the old mining village of Mount Mulligan in Queensland's Outback. The lodge's secluded and extremely private accommodations are located on a 28,000-hectare working cattle station, steeped in indigenous significance and dating back 37,000 years. Enjoy a range of experiences that make the most of this historic Outback setting; from exploring the abandoned township of the gold rush, to sonic helicopter flights over this incredible wilderness, chef-prepared picnic hampers which deliver the ultimate reward to a day of hiking in nature, Mount Mulligan is a true Aussie Outback destination. See more of why we are such avid fans of Mount Mulligan Lodge here.
Crystalbrook Vincent, Brisbane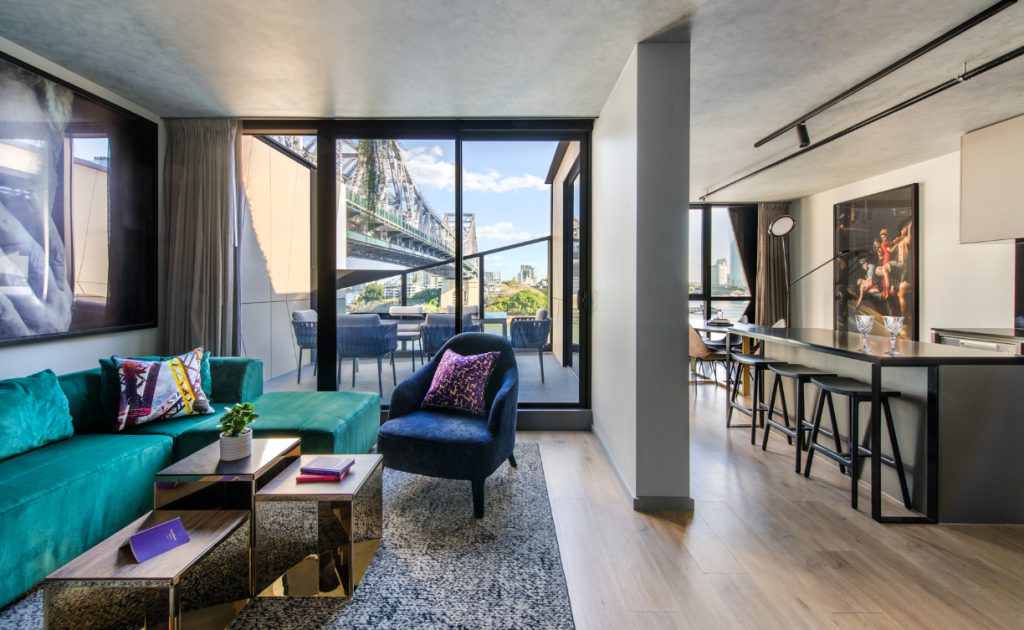 One of the newest, and certainly boldest hotels in Brisbane, Crystalbrook Vincent offers a 5-star experience along with a chic design and vibrant atmosphere. Carved into a cliff face below the historic Story Bridge, Crystalbrook Vincent is located in the bustling Howard Smith Wharves precinct of Brisbane. This eclectic property invites guests to experience incredible food, vibrant works of art throughout the property by renowned Australian artist Vincent Fantauzzo, and an overall experience that Crystalbrook refers to as "responsible luxury". Learn more about the Crystalbrook Vincent here.
Ovolo The Valley, Brisbane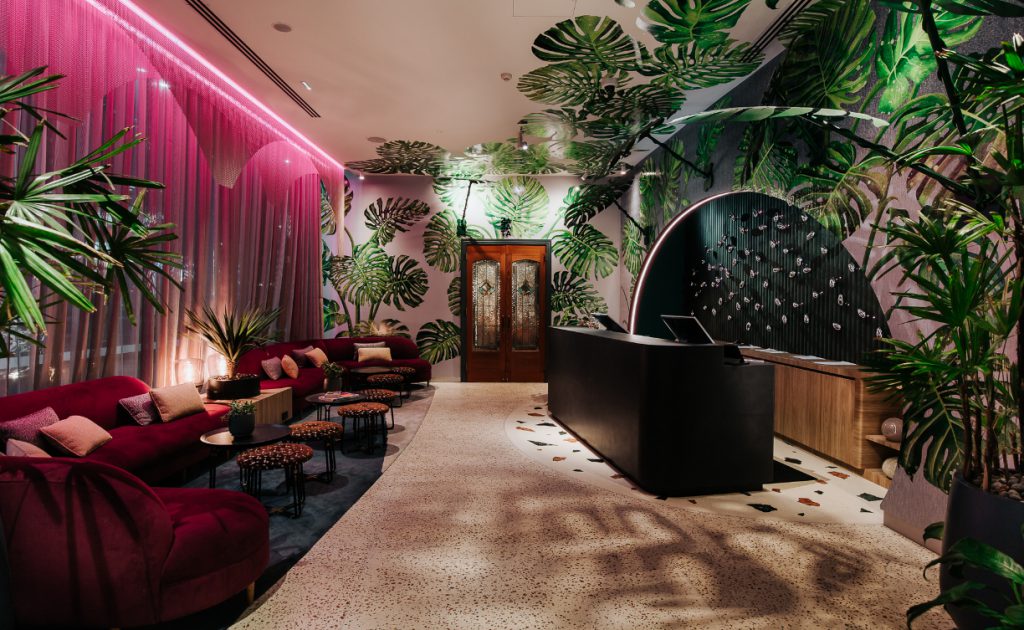 An eclectic property that draws inspiration from the vibrant surrounding area, Ovolo The Valley combines a quirky aesthetic with with luxury amenities that are sure to make all of their guests feel like rockstars. Filled with original artwork and hi-tech features throughout, a stay at Ovolo The Valley is a multi-sensory experience that is set to make you feel a bit nostalgic and a bit futuristic. Located on property is ZA ZA TA Bar & Kitchen, which offers up modern cuisine that takes inspiration from the bustling Tel Aviv dining scene. Check out more information on Ovolo The Valley here.
Inspired to plan your very own trip to beautiful Queensland? Call 1-800-227-9246 or complete our inquiry form and a Swain Destinations Travel Expert will call you at at time that's convenient for you.