To quote a man whose last name is Snow, and therefore presumably an expert; "Winter is coming". This year, perhaps more than ever before, I feel as though we all deserve as much holiday cheer as can be mustered. What better place to throw yourself into the season than the snow covered, cozy destinations in Europe that immediately spring to mind as the perfect holiday setting. Winter travel to Europe will have you falling in love with the season of snow.
Having lived in Europe for a decade, I have experienced some unforgettable winter activities that will make this year's cooler months feel warm and bright. Here are just a few winter vacation ideas that will help you embrace the cold.
Lapland in The Arctic Circle
Lapland is a region of Europe comprised of the most northerly parts of Sweden, Norway, Finland, and Russia's Kola Peninsula that sits almost entirely within the Arctic Circle. Lapland is the home of the Sámi people, with their well-preserved indigenous culture of semi-nomadic reindeer herding, fishing, and fur trapping. Finnish Lapland is home to Rovaniemi, which is globally accepted as Santa's hometown and a great spot to get the whole family in the Christmas spirit.
Visiting Lapland with Swain Destinations provides the perfect Arctic adventure. View the Northern Lights while relaxing by a cozy fire in a secluded Luxury Lodge. Get your adrenaline spiking with supercar racing on a Finnish ice track in the Arctic. Helicopter over the North Pole and cross-country ski through miles of pristine wilderness for an experience unlike anywhere else on Earth. Get inspired with more Arctic adventure ideas here.
Alpine Skiing in France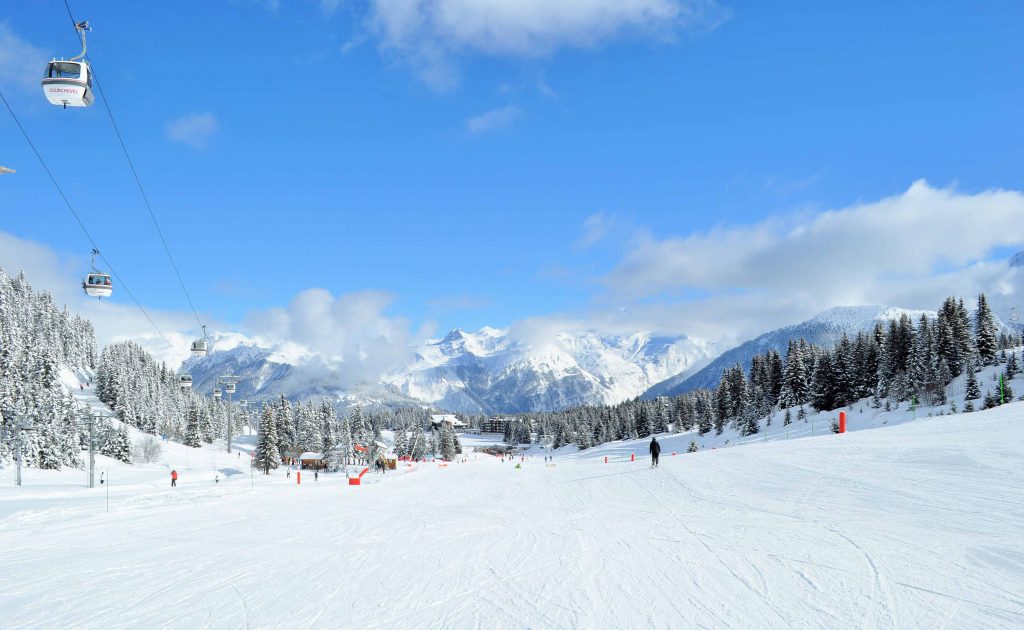 Whether you ski, snowboard, or just dream of sipping a vin chaud (mulled wine) while enjoying an outdoor hot tub on the balcony of an Alpine chalet, there is nothing that conjures that blissful winter feeling more than the Alps. In the Alps, you can happily ski from resort to resort, covering many miles and even multiple countries in just one day. A ski pass will get you access to an entire ski region, so selecting the ski area that's best for you and your traveling companions comes down to your skills on the slopes and how adventurous you're feeling.
My favorite ski region for Americans just discovering what it means to ski in the Alps versus US ski resorts is Les 3 Vallées in France. There are enough green and blue runs to help you ease into the different terrain, and with 169 lifts across three valleys, you're less likely to get stranded somewhere too difficult to easily navigate your way back from. Combine that with the fact that most villages set within Les 3 Vallées are ski in/ski out, and you have a great ski destination for families, couples, and groups of friends alike.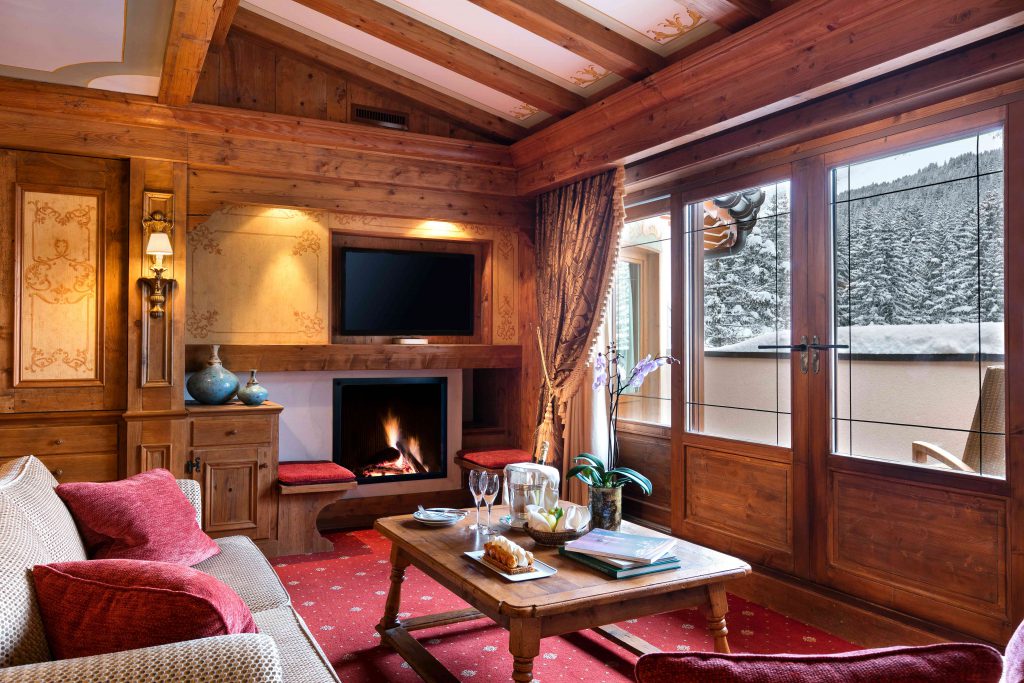 For those looking for the après ski (after ski) nightlife, you've hit the jackpot. From La Folie Douce, pumping European club music on the piste that will have you dancing on tables in your ski boots, to the après ski bar scenes of Val Thorens and Meribel, the nightlife in Les 3 Vallées is a draw for anyone who loves a good time. And for those who just want peace and quiet; sipping mulled wine by the fireplace after a long day of skiing or snowboarding in Courchevel is tranquility personified. 
Christmas Markets & Toy Towns in Germany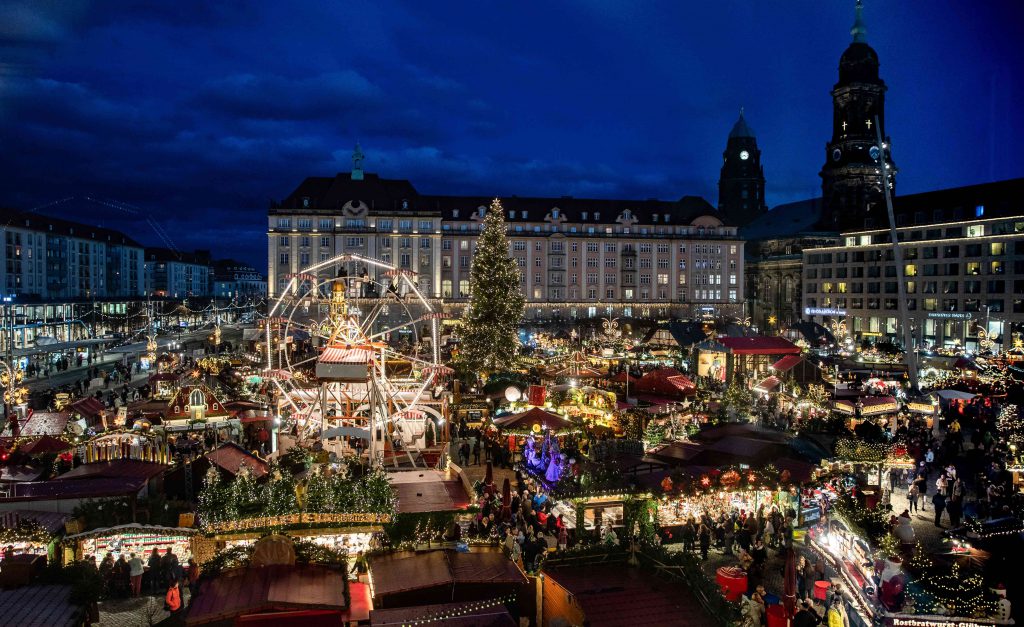 Winter travel to Europe is not complete without experiencing its wonderful seasonal markets. Have you heard of the incredible Christmas Markets in Dresden, Germany? The largest of which, Striezelmarkt, is said to be one of the oldest in Europe. Because of its Old Town location and historically fascinating traditions, Dresden's Striezelmarkt feels cozy, welcoming, and super authentic. Whether you're interested in delicious baked goods or seeking out handcrafted goodies to bring back to loved ones for the holiday season, there are many markets across Dresden to ensure that you will not be disappointed. And with merry performances that embrace the season to be had at each, you will certainly leave Dresden all the richer in holiday spirit.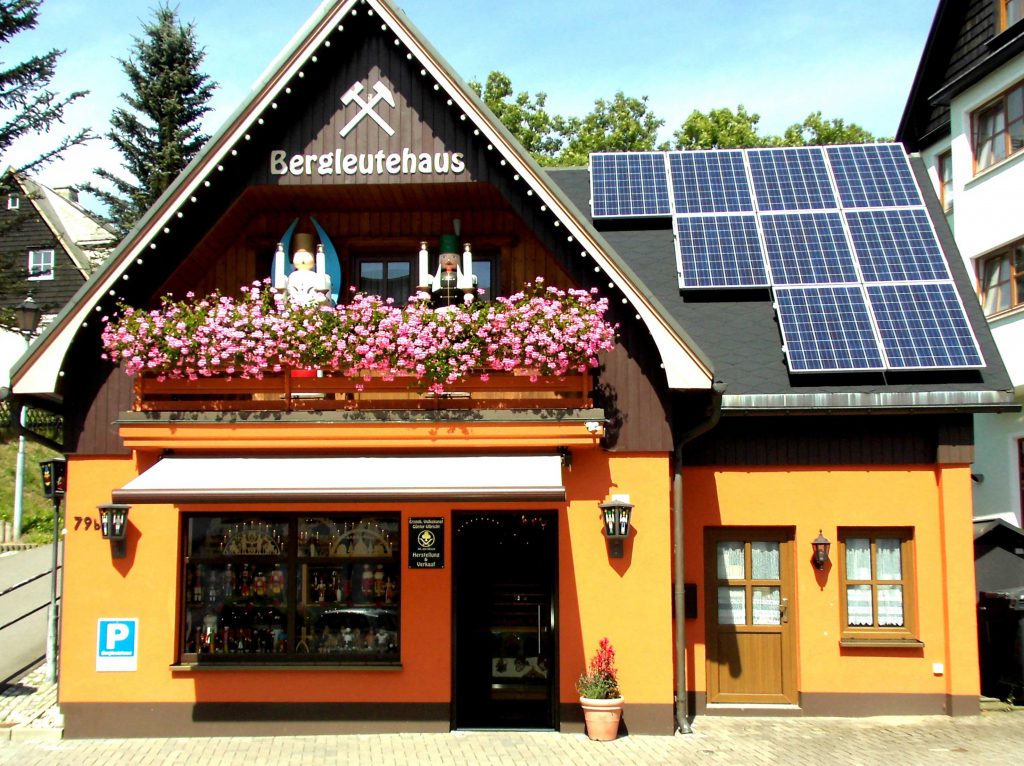 And if its toys you're after, you cannot get better quality than the hand carved wooden toys of Seiffen, the birthplace of the Nutcracker doll, just over an hour's drive outside of Dresden. This picturesque German village is dedicated to the craft of woodworking and is renowned for producing iconic, high quality Christmas decorations, with most of the shops being in the families of the village for several generations. A town whose identity is so deeply embedded in the production of Christmas decorations and gifts is a must-see for anyone who wants to experience European Christmas spirit at its finest.
Hogmanay in Edinburgh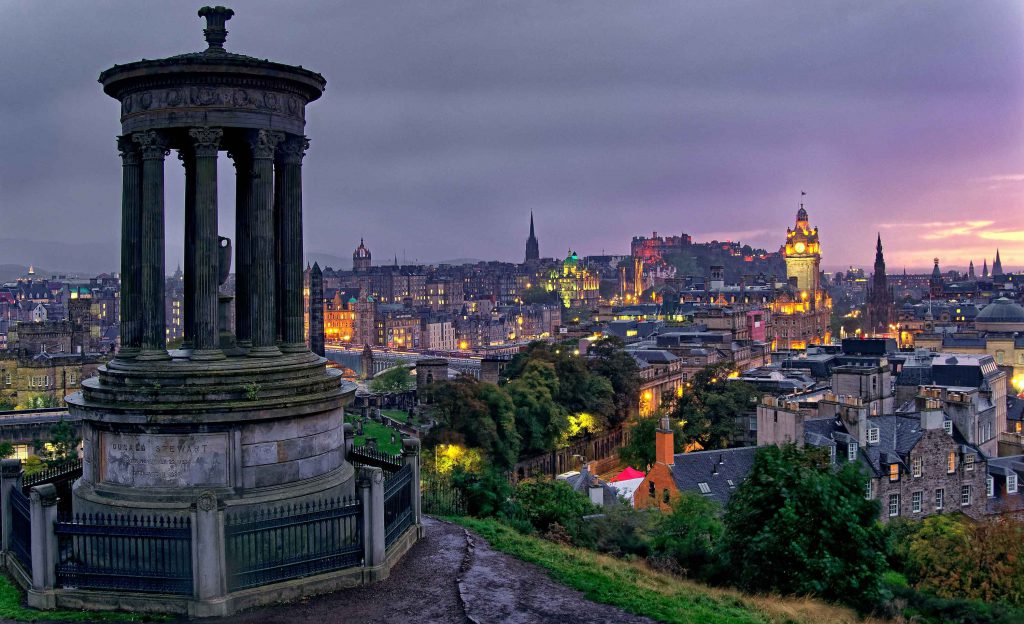 New Year's Eve in Edinburgh, or Hogmanay, is a New Year celebration that goes far beyond the typical evening of fireworks and champagne. Of course, seeing Edinburgh's fireworks display with its beautiful Castle backdrop is worth the trip over this festive period. But the city is alight with more than just fireworks, as the annual Torchlit Procession brings thousands of people to the streets to parade with their fire-topped torches, a spectacle that is said to ward off evil spirits to allow for a purified entry into the new year.
You'll also find yourself stumbling across Cèilidh dancing in various squares and streets, as the traditional Scottish dance is one that celebrates togetherness and joy. Curious tourists are welcome to join in Edinburgh's Street Party Cèilidh, if you're up for a good "knees up"! The overwhelming atmosphere of Edinburgh's New Year celebrations is of community and tradition, which makes it ever so special. And of course, the Scots know a thing or two about whisky, so be sure to enjoy the traditional Hogmanay tipple, Atholl Brose, for that extra authentic Scottish experience.
Whether you love to be in the thick of it, enjoying all the festivities that Edinburgh has to offer or prefer to retire to a quieter part of town after enjoying the festivities of the day, and take in a quieter, cozier evening, Swain Destinations will ensure you are perfectly placed to experience Hogmanay in the way that suits you best. Get inspired by our sample itineraries to Scotland here.
Festive Illuminations Across Europe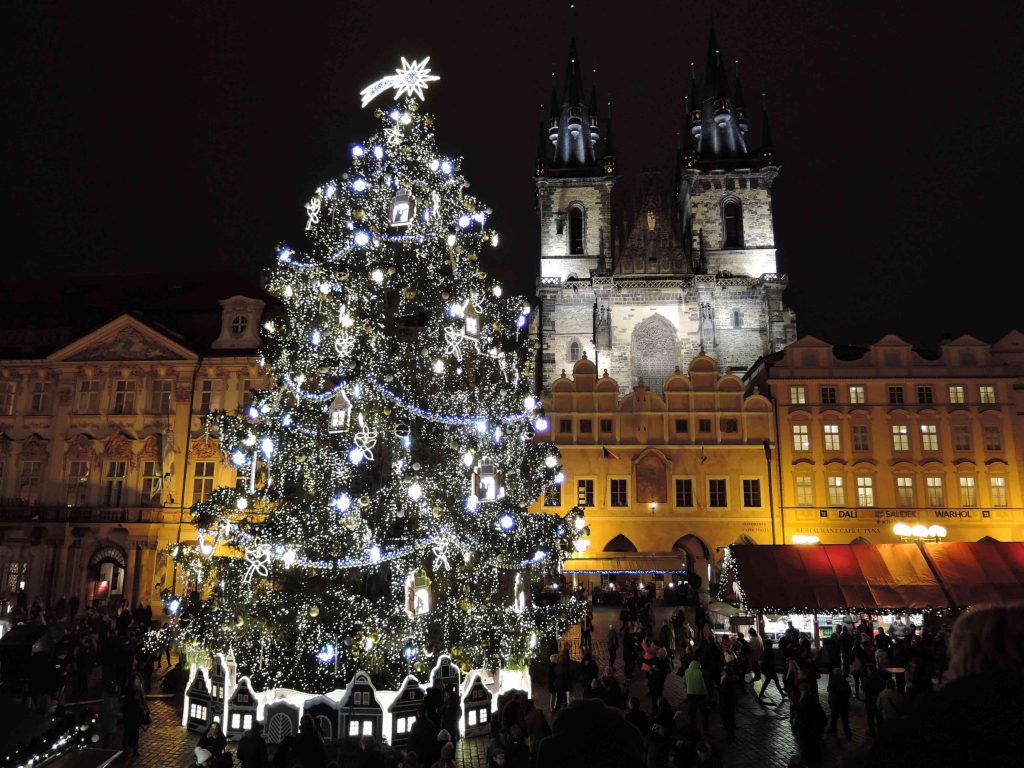 The illuminations across every European city and village during the festive season is a sure-fire way to get in the mood for whichever holiday you celebrate. If you're looking for all the razzle dazzle that twinkly Christmas lights can afford, Regent Street in London will never let you down. Or take a stroll along Stephansplatz in Vienna for an atmosphere that spreads nothing but joy. But one of my absolute favorite capital cities in the festive season is Prague. The Old Town Square at Christmas time is pure magic. Walk the Charles Bridge and take in the city's stunning castle lit up from below and blanketed in freshly fallen snow. Climb Castle Hill and try a well-deserved trdelník pastry in the Prague Castle Christmas Market.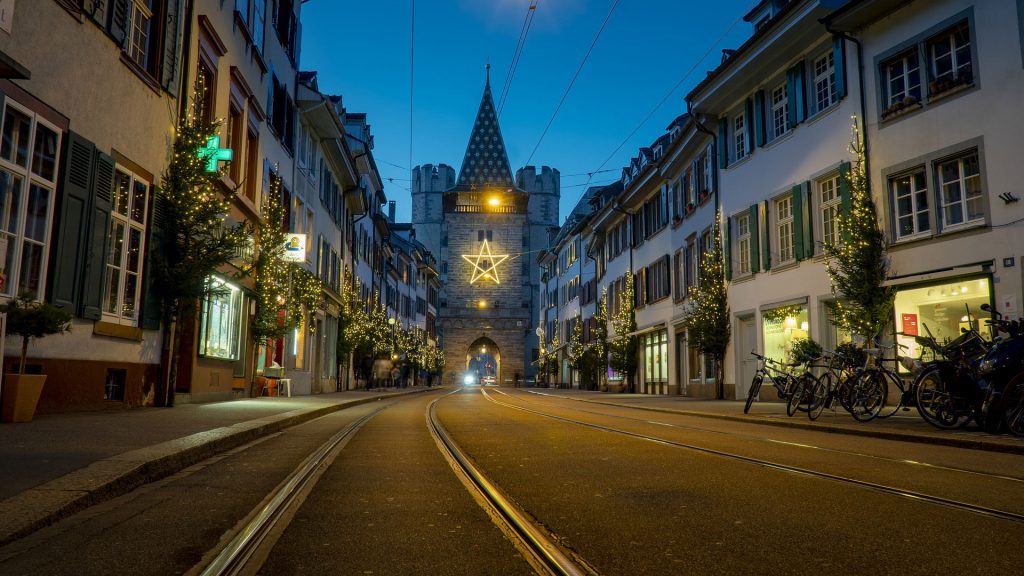 If a calming, reflective vibe is more to your taste, try the picturesque town of Basel, in Switzerland, where the crowds are much smaller but the cheer is just as strong. Or head over to one of the renowned French Christmas markets, such as Reims, with its immaculately lit Cathedral, or Strasbourg where you can ice skate in a setting of medieval timber-framed Tudor era buildings for the fairytale holidays of your dreams.
With such a heavy dose of winter beauty, Europe is the ideal destination to celebrate the season. From snow-covered mountains to nostalgic holiday markets, to the ultimate polar adventure, allow us to craft the trip that gets you and your loved ones excited to experience all that winter has to offer. Use our contact form or speak to a Travel Expert on 1-800-22-SWAIN to start planning.