Tasmania is sometimes referred to as the "forgotten state"; it's typically not on the radar for first time visitors to Australia. Many of my Aussie mates haven't even visited! However, Tasmania is full of adventures and surprises for the fortunate traveler. It's compact size allows you to experience a variety of landscapes and activities in a long weekend. Stroll on empty coastlines, walk through eucalyptus-clad forests, and climb rugged mountains. Spot land and sea life, savor the gourmet food and superb wines, witness the flourishing creative arts scene and embrace the local lifestyle.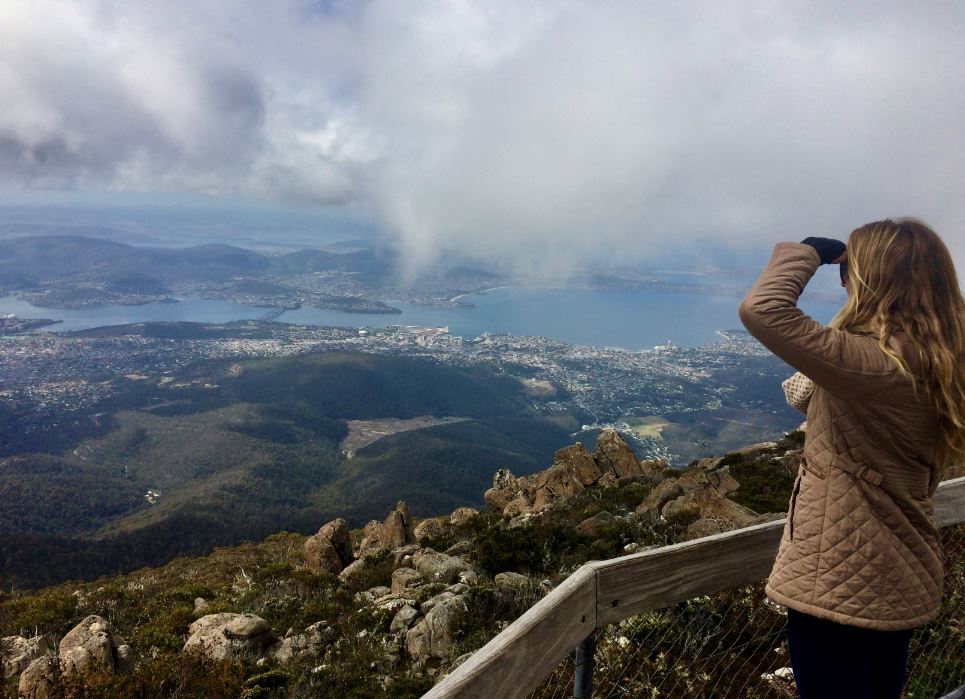 The main gateway to Tasmania is Hobart Airport, servicing flights predominantly to and from Melbourne and Sydney. You will need to connect through either city if you are flying in from another country, or from another Australian destination. I recommend renting a car directly upon arrival as self-driving is the best way to explore Tasmania.
Yes, you will have to drive on the left side of the road, but it just takes a few minutes to adjust!
Discovering Hobart
Hobart is a quaint port city with a strong colonial heritage. Sandstone Georgian warehouses contrast with modern offices, and old pubs remain alongside trendy craft breweries and whiskey distilleries. Former port buildings now house contemporary restaurants and funky art galleries.
On Saturdays, locals fill Salamanca Place selling and purchasing all types of goodies, including freshly picked produce, cheeses, homegrown honey, antiques, and second-hand goods. It's an unmatched cultural experience that allows you to mix with Tasmanian's of all ages, and is a true foodies' dream. I tasted a wide variety of eats from savory salmon jerky and sausage, to sweet blueberry crumb cake and juicy strawberries with cream. Finally, I grabbed a loaf of sourdough bread and multicolored apples to fuel our adventures ahead.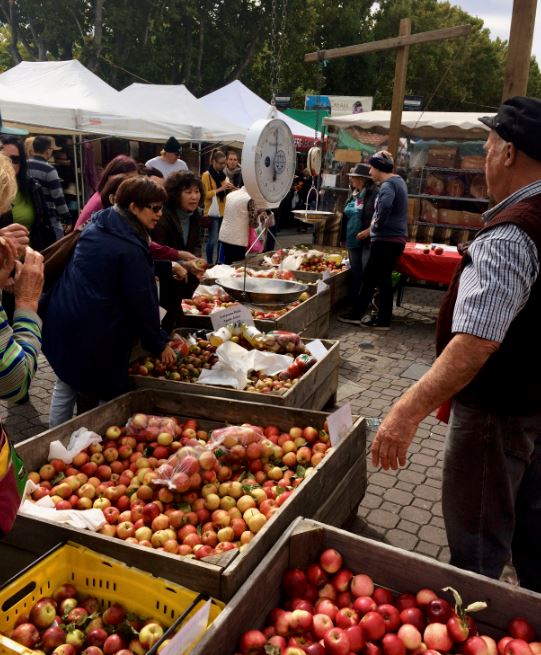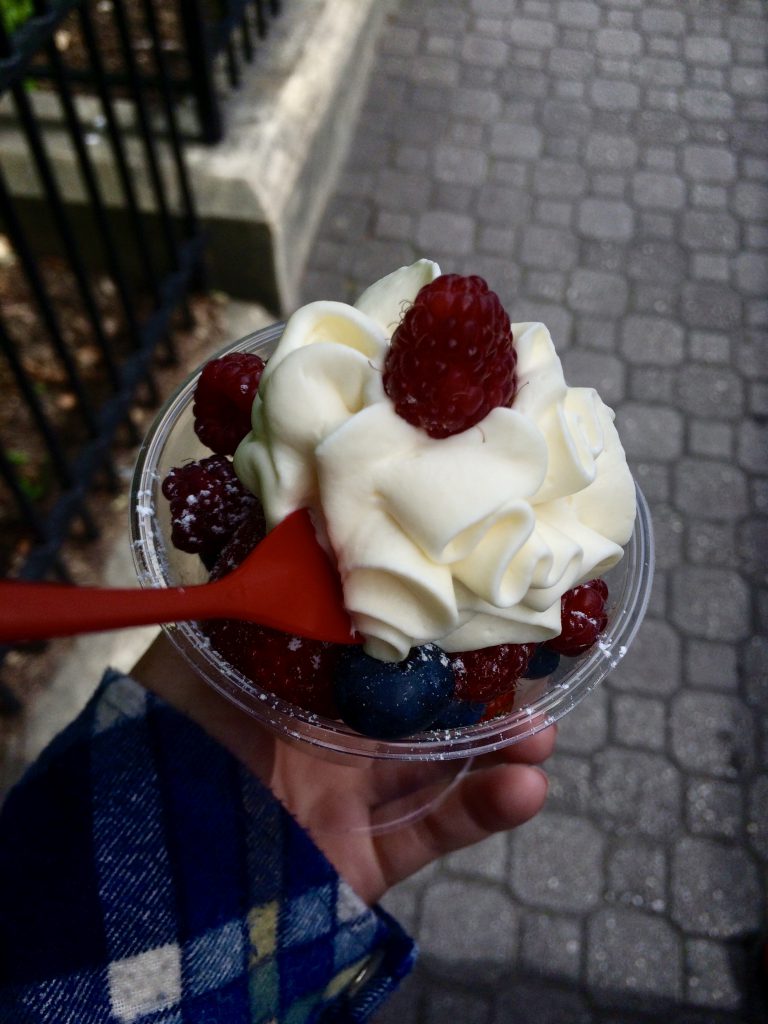 Arts & Culture
Up the Derwent River on the Berriedale Peninsula lies MONA. The Museum of Old and New Art was built underground on a picturesque winery, and has been described as a "subversive adult Disneyland." The best way to get there is via the fast ferry from the heart of Hobart. Before or after your journey through the cavernous gallery, enjoy a tasting at Moorila Winery or Moo Brew Brewery onsite.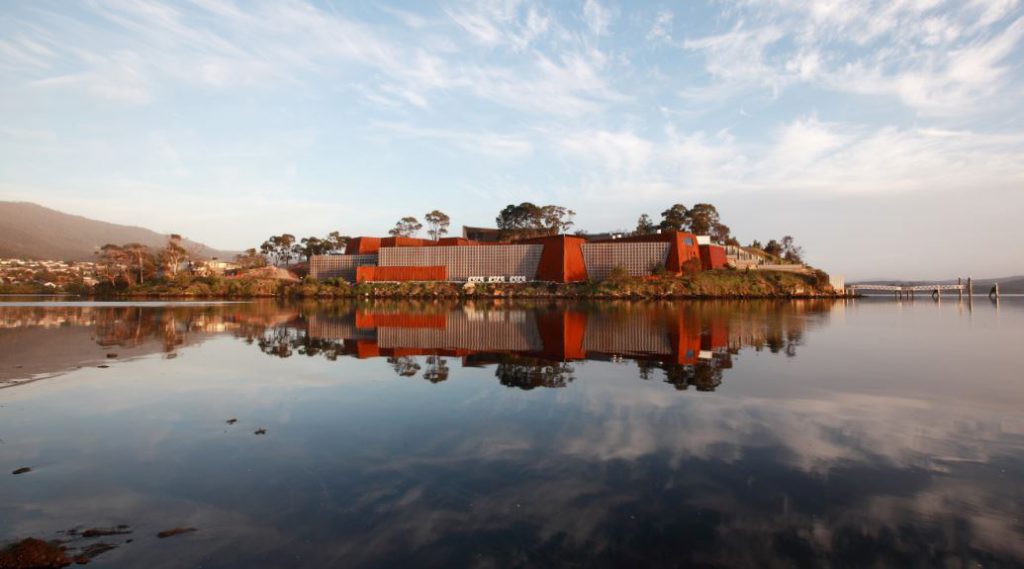 The non-labeled artwork is controversial and thought-provoking. The exhibits broaden your perspective, and make you appreciate the eccentricity of Tasmania. After emerging from the intriguing museum, I witnessed a double rainbow and wild peacocks roaming around the land. Tasmania is truly magical.
Exploring Nature
Countless nature-based experiences are accessible from Hobart. Dominating the skyline, Mt. Wellington stretches 4,000 feet above the city. If you do not have the time or energy to hike up the mountain, a 20-minute drive from the city center will lead you to its peak. The Pinnacle has expansive views of Hobart and beyond … if you're lucky and the dense clouds clear.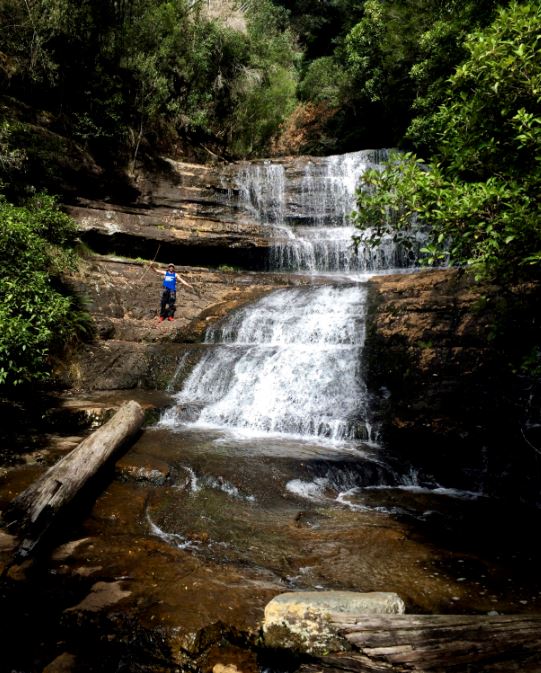 Northwest of the city, Tasmania's first national park, Mt Field, is the perfect place to get your nature fix, especially if you're time poor. The national park has trails for all types of hikers. One particularly easy, yet scenic walk is to Russell Falls, the most photographed waterfall in Tasmania. You will stroll past moss-covered rocks and draping fern trees, and spot the world's tallest flowering plant, the swamp gum. It's likely that you'll encounter native Australian animals, such as wallabies and echidnas. If you do not, stop at Bonorong Wildlife Sanctuary. You'll be able to get up-close to all sorts of Australian wildlife, including the infamous Tasmanian devil.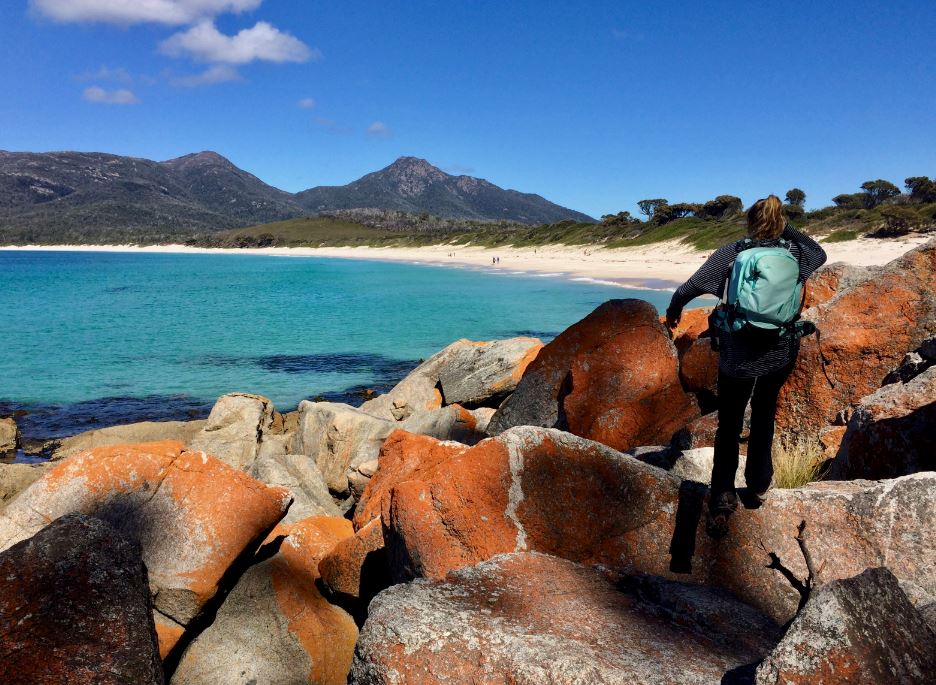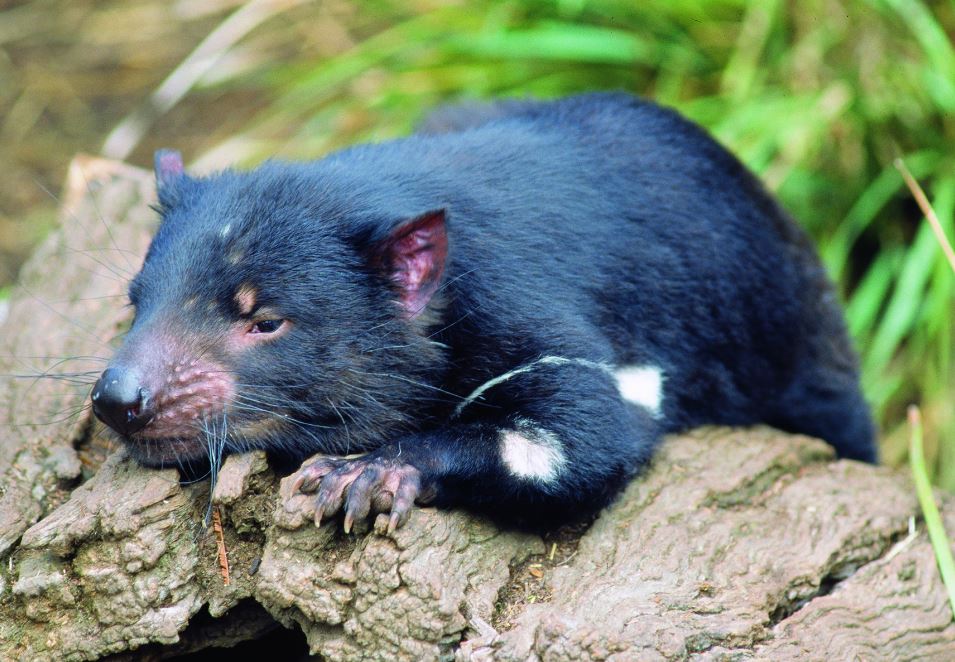 Venturing Out of Hobart
If your schedule allows you to venture farther from Hobart, a journey up the East Coast is a must. First, stop in Bicheno to visit the blowhole, which erupts every few minutes. Be on the lookout for roadside stalls, where you can enjoy fresh seafood, dairy products, berries, and fruits direct from the local growers and fisherman. I purchased a ½ dozen oysters the size of my hand for $5 total. The quality of the food is unbelievable, until you have the pleasure of tasting it yourself! The fresh flavors are ingrained in my memory forever.
Choose an accommodation that's half way up the East Coast, near Freycinet National Park. It's one of Tasmania's principal draws, and for a good reason. One of my personal favorite hikes within Freycinet is the Wineglass Bay Track. You'll wind through the eucalyptus-filled bush, which will lead you to pure white beaches and turquoise waters. The pink granite rocks speckled with orange lichen, contrasting against the azure sea, is a sight not to be missed. Lastly, if you prefer to visit the national park by water, cruise the crescent shaped Wineglass Bay with a local catamaran operator.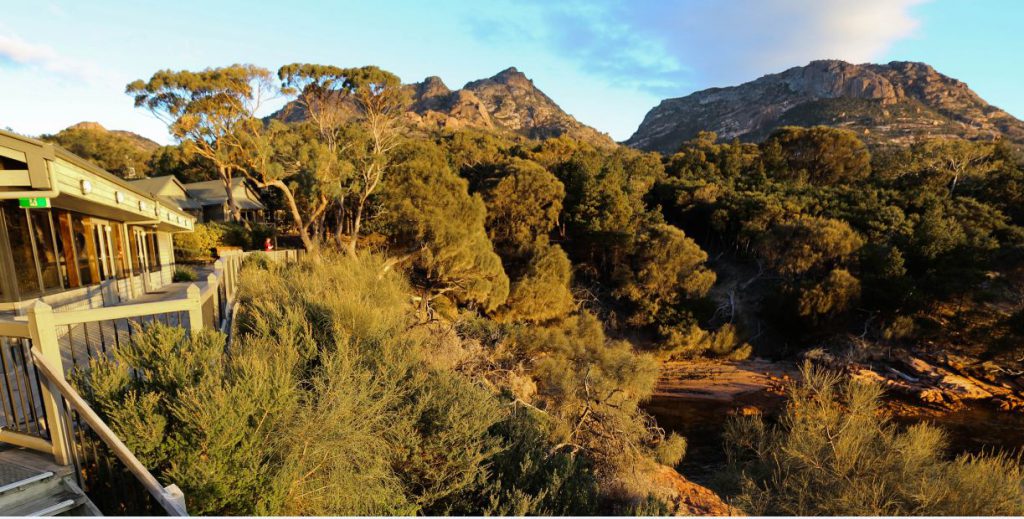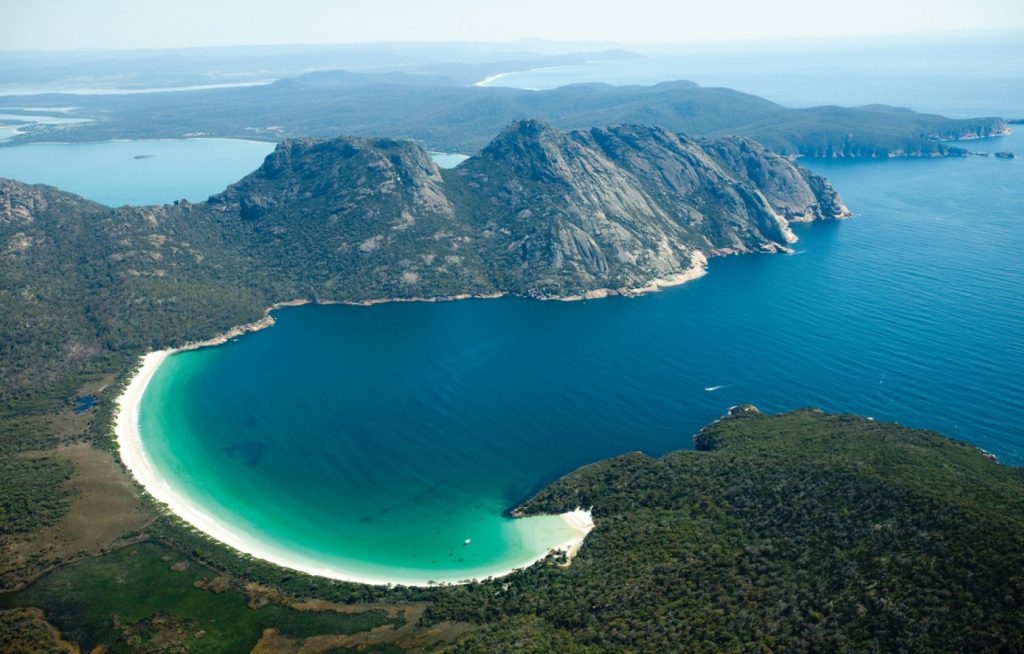 Isolated from mainland Australia, Tasmania has a quirky, laid-back culture that feels different from the rest of the country. Although there's so much more to explore, my suggestions are a solid start for an authentic Tasmanian experience. The clean air, fresh food, and pristine wilderness will leave you feeling refreshed and inspired.
Where to Stay:
Hobart – Islington Hotel, Henry Jones Art Hotel, or MACq 01 Hotel
East Coast – Saffire, Edge of the Bay Resort, or Freycinet Lodge
When to Go:
Tasmania is a year-round destination, but November to April boast sunnier skies & warmer days.