We traveled to the Jackalope in the rolling hills of the Mornington Peninsula in
Victoria
to see if the hotel lived up to its mythical namesake. We were not disappointed.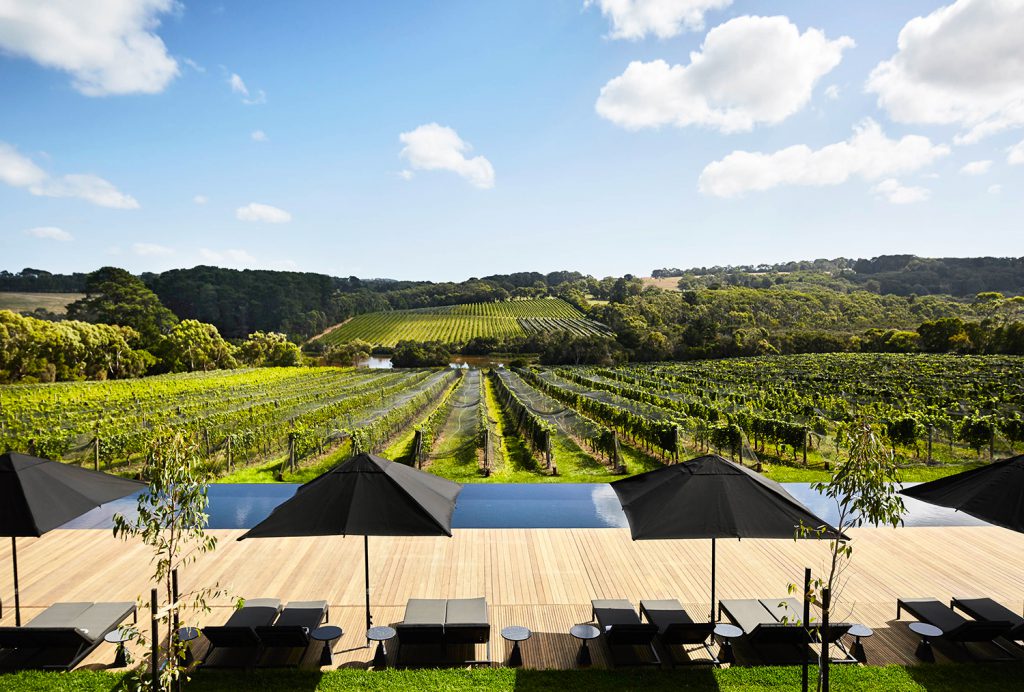 Jackalope Hotel
Appropriately, a large sculpture of the part-hare, part-deer mythical creature greeted my wife Linda and I when we arrived at the Jackalope Hotel. The property, set amid a lush vineyard and green hills, is where such a creature would thrive. The views from the pool and bar are breathtaking. Linda and I lingered there, enjoying bar service and watching the sunset. We headed back to our room where the views were just as remarkable. Be sure to book one of the rooms overlooking the vineyard or consider one their larger "Lair" suites.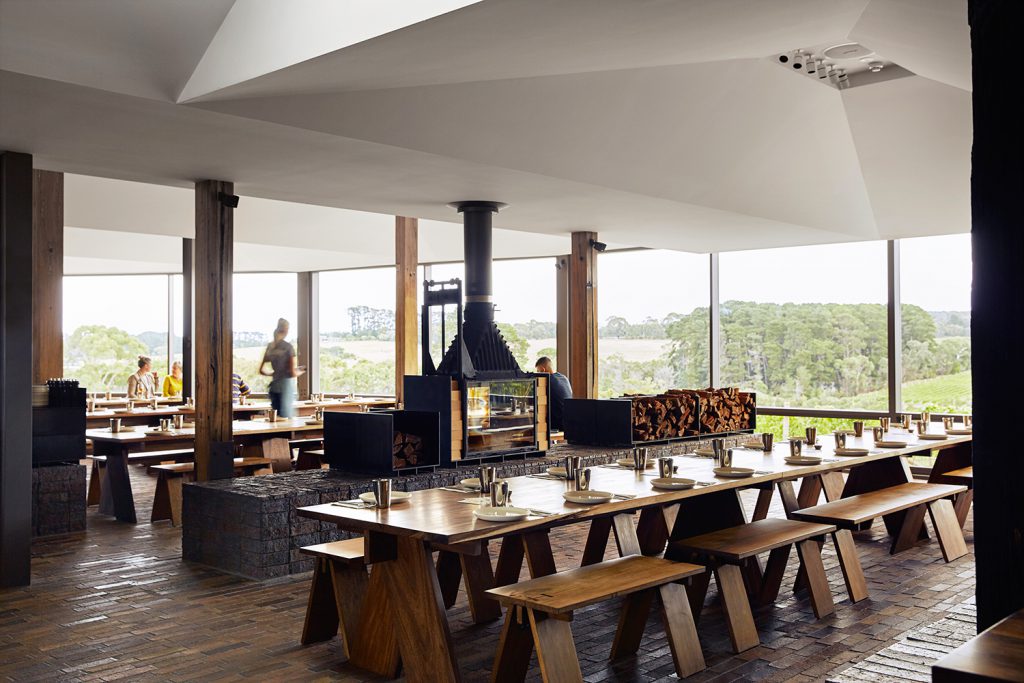 There are are two outstanding restaurants to choose from; the Doot, Doot, Doot and the Rare Hare. The Doot, Doot, Doot, which means a herd of Jackalopes, offers a 5 course tasting menu featuring local produce and wines. The Rare Hare provides casual fare in a relaxed atmosphere. We chose Doot, Doot, Doot for our first night and sipped on some cocktails at the elaborately decked out bar.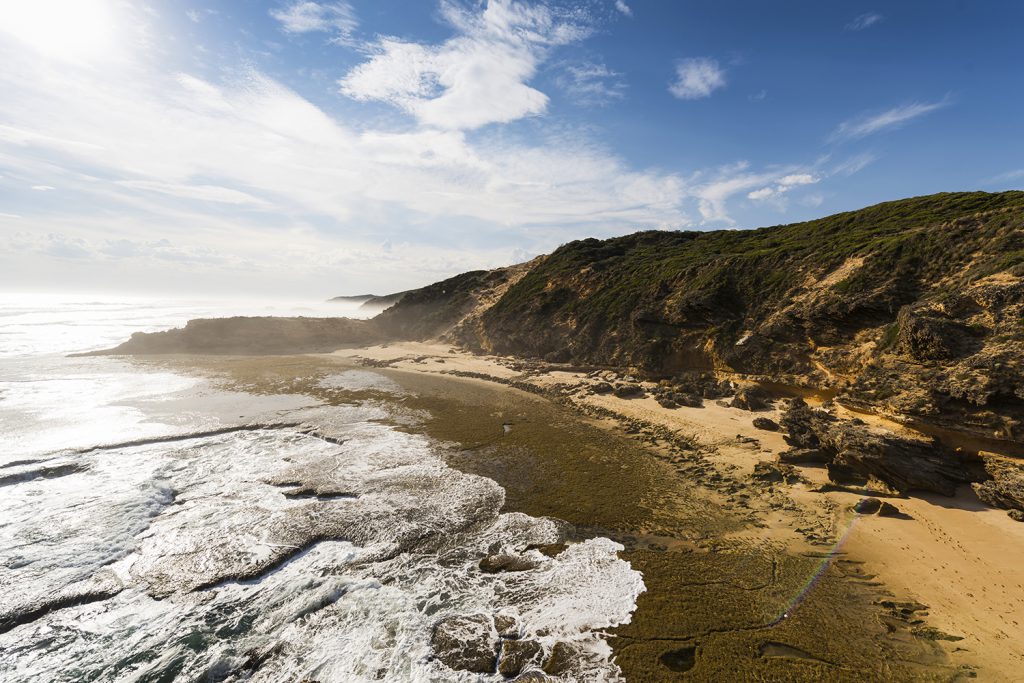 Mornington Peninsula
The next morning, we left with our guide from Melbourne Private Tours to enjoy a Foodies Journey through the Mornington Peninsula. Starting at the Green Olive, we met with the chef/owners Greg and Sue. They walked us around the property as we picked the ingredients for our lunch. And then it was back to the kitchen to find a bottle of wine from local labels the Old Apple Shed and Ten Minutes by Tractor. We rolled out dough and made some fantastic pizzas that were absolutely delicious. After, we hit the road for two more wine tastings and some dramatic views of Port Phillip Bay.
We concluded our stay at the Jackalope with a meal at the Rare Hare the following night. Large communal benches comprise the seating at the Rare Hare which makes conversation easy. We enjoyed our small, casual dishes and chatted with some new acquaintances. In the end, we were sad to bid farewell to our friendly Jackalope before we headed into town.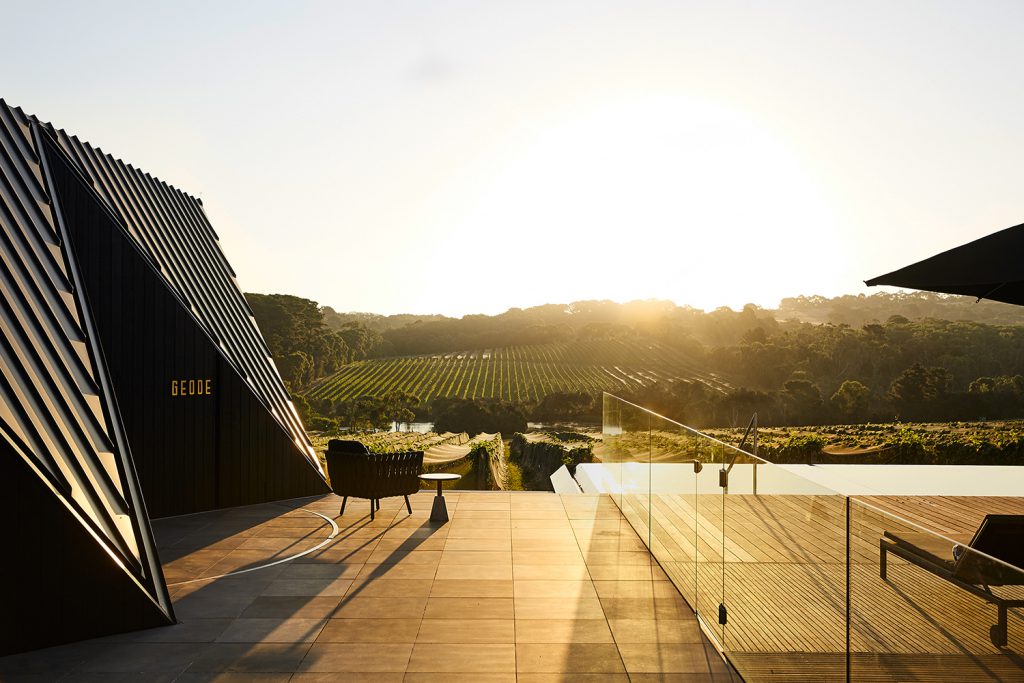 Want to experience the Jackalope for yourself? Check out these itineraries featuring the hotel.