One of my favorite places to return to when I am back in Sydney is The Strand Arcade. I recommend this beautiful old, Victorian-style building reminiscent of similar arcades in London to any overseas visitors as well. The Strand was built in 1891 and joins two busy Sydney streets, George and Pitt in the central shopping district. The arcade is an easy walk from the harbour where many of the leading Sydney hotels are located.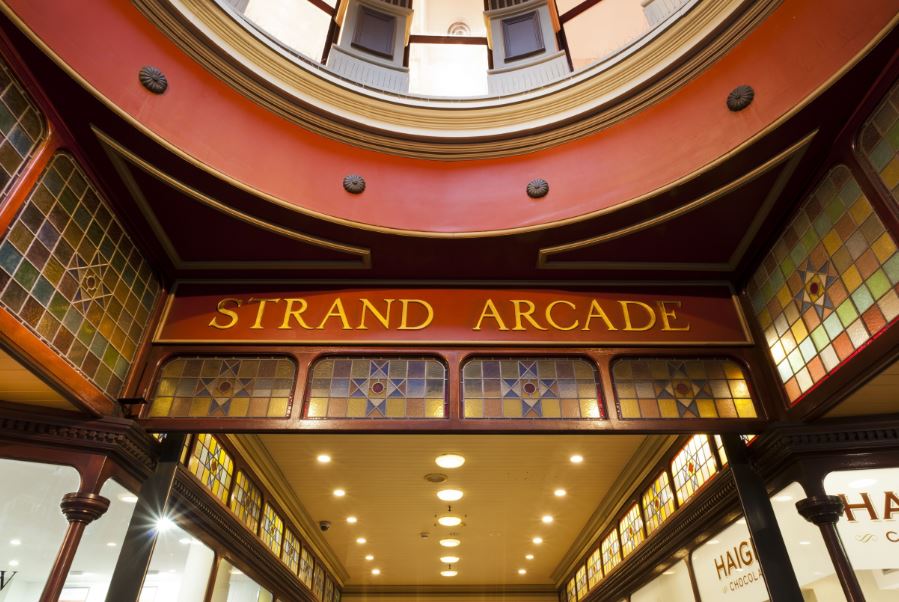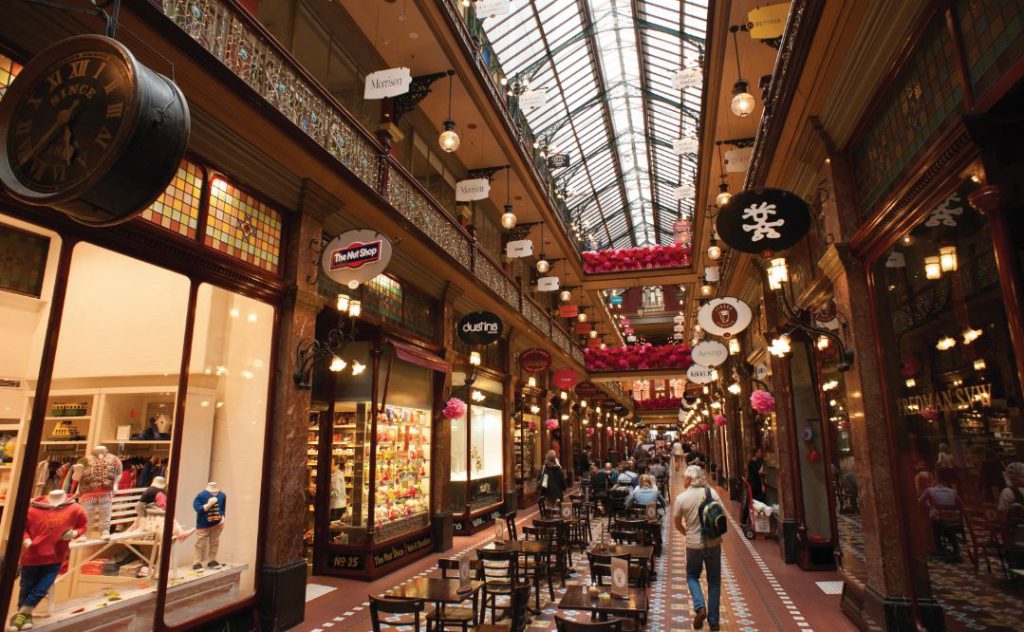 Shopping at The Strand
There are a number of unique Australian shops here, which makes it fun to visit if you are looking for a local gift. Dinosaur Designs has brilliantly colored resin homewares and jewelry. Also within The Strand is Aesop Skin care line where all of the items are made from naturally sourced ingredients. A must-visit is Haighs, Australia's oldest family-owned chocolate maker for delicious samples or a gift. On the higher floors, you'll find top local Australian fashion and jewelry designers, which make The Strand a great place to browse as well as shop.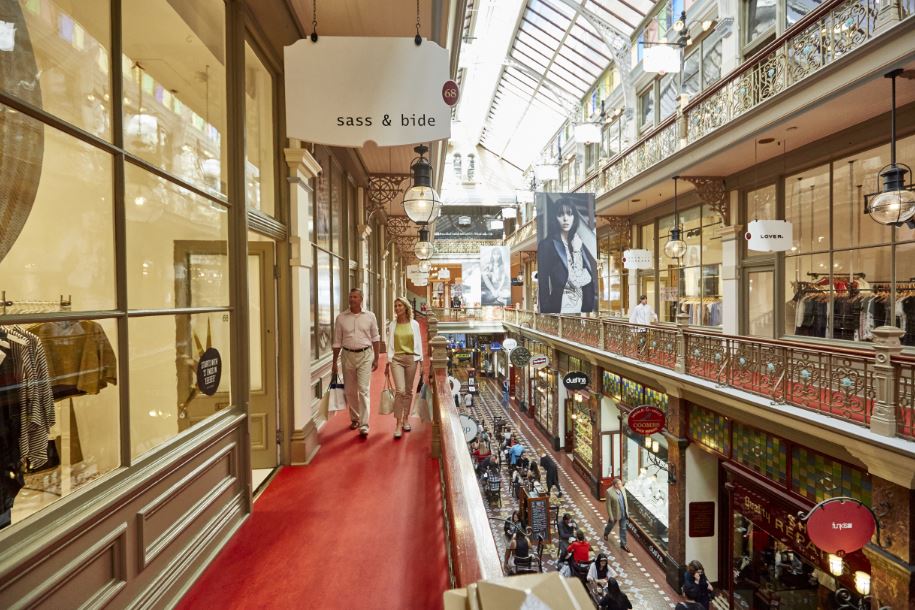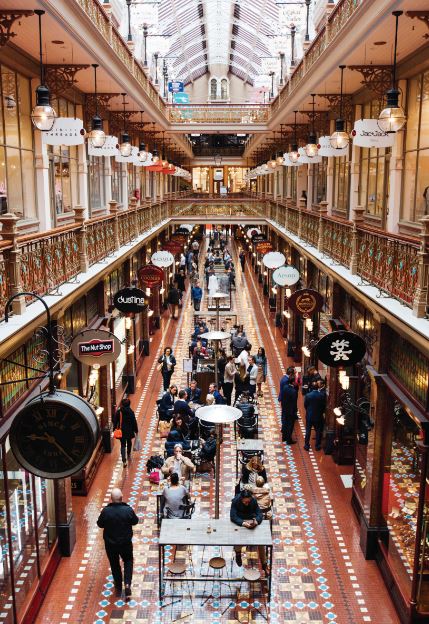 If you get hungry…
While shopping, stop for some lunch at La Rosa wine bar on Level Two; their pizza is amazing! Enjoy a coffee in one of the coffee shops on the lower level for a flat white or just to people watch. Visiting The Strand is a special experience. It's so different from the modern shopping malls which we are all familiar with, yet you'll find a variety of stores here. The Strand has everything from bespoke services offering made-to-measure shirts, custom gowns, and antiques or contemporary jewelry to more practical offerings such as a shoe repair establishment and The Nut Shop. The Nut Shop has been a Sydney icon since 1940!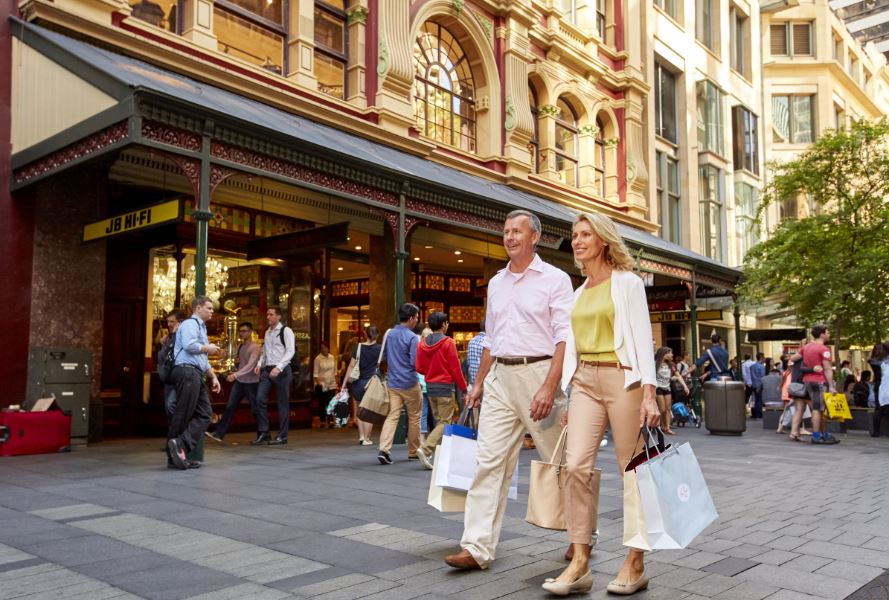 Make sure to include time to wander The Strand Arcade when you are in Sydney, New South Wales.