Kangaroo Island in South Australia is brimming with native wildlife and natural beauty. While being Australia's third largest island, roughly the size of Long Island, it only has a population of 4,000 people. Tucked in a corner of the island, on a rugged cliff facing the wild Southern Ocean, lies Southern Ocean Lodge.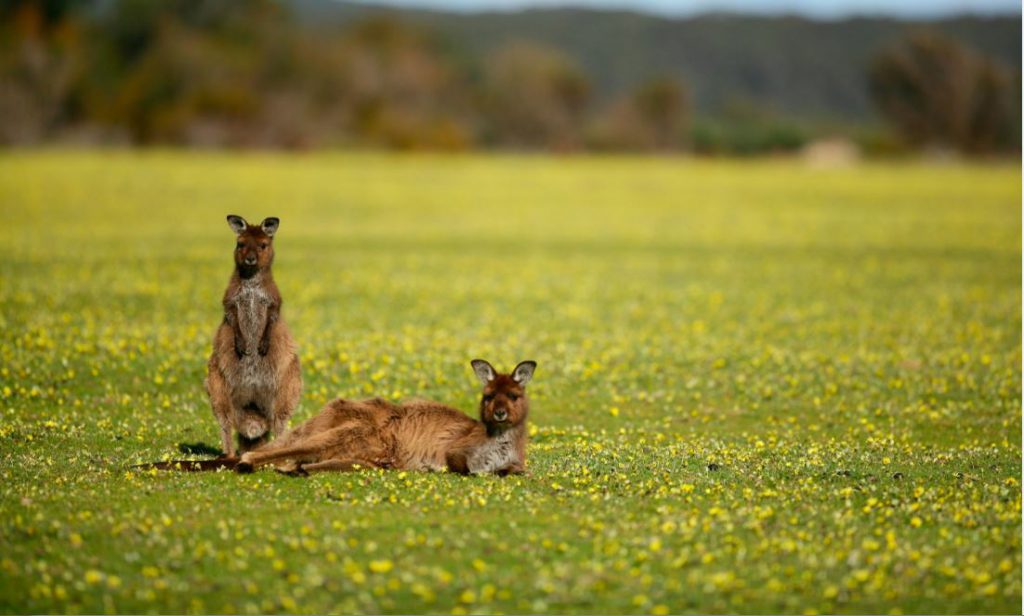 Getting There
The drive from the airport to the lodge is about an hour long. Look out for wallabies, kangaroos, and koalas along the way because there are over 800,000 combined, so wildlife encounters are guaranteed. Then, out of nowhere, the polished iron gates of Southern Ocean Lodge appear. The whole property alludes a sense of exclusivity.  After passing through the secured gateway, it's another 10 minutes up a bumpy road until you reach the lodge. It all feels very remote. The property is completely off the grid; it relies on solar power and rainwater. It doesn't even have an exact address!
With panoramic views of the bush and aqua sea, the great room at Southern Ocean Lodge invites the landscape inside. Coastal colors and recycled woods create a comfortable and relaxed environment. The young, international staff are friendly and welcoming.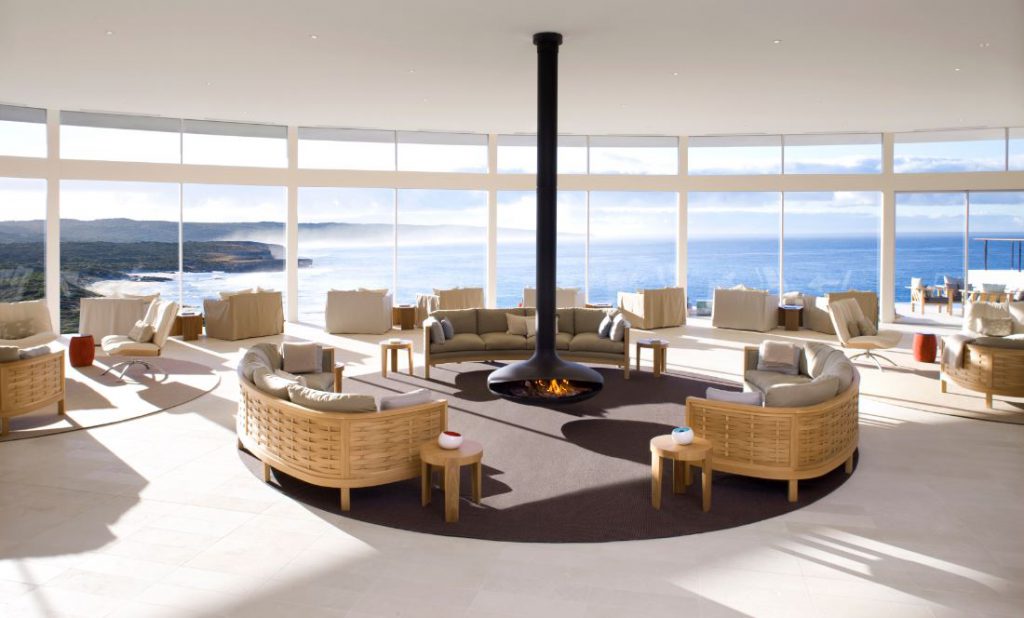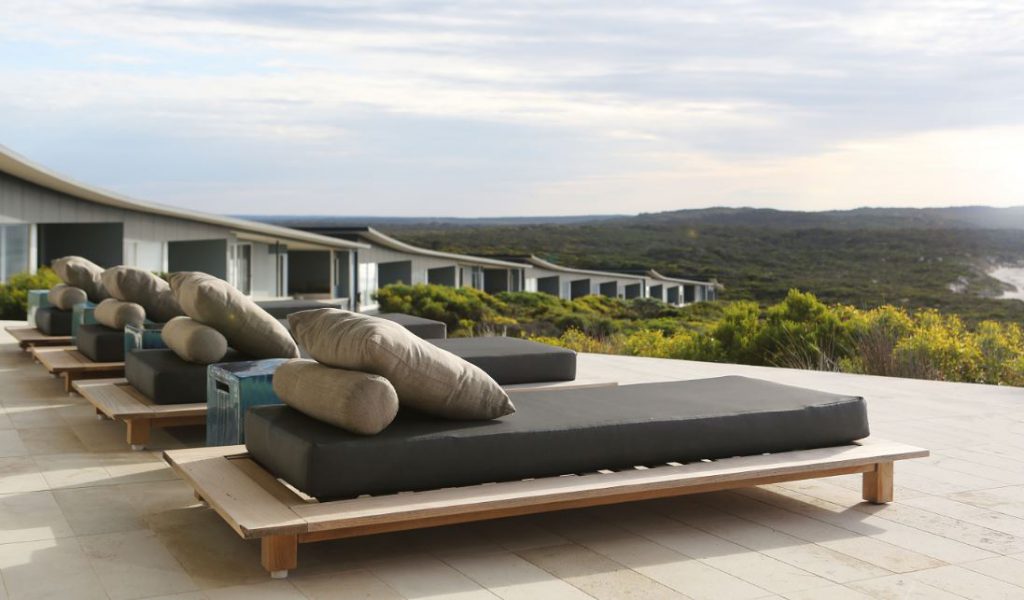 Exceptional Food & Wine
The food and beverages at Southern Ocean Lodge are exceptional because the chef is proud to focus fully on South Australian cuisine. First, start the day with either a hot or cold breakfast, whether a warm bircher muesli to avocado toast with tomatoes. Then for dinner, enjoy the catch of the day, ranging from king fish, abalone, and octopus. Finally, there's many desserts which utilizes native herbs and sweeteners, like local blue gum honey. The lodge also has a classic menu for picky eaters, which is nice if you're not as adventurous. In addition, you can whip up a cocktail of your choice from the stocked open bar, or pour a refreshing glass of South Australian wine at any time of day.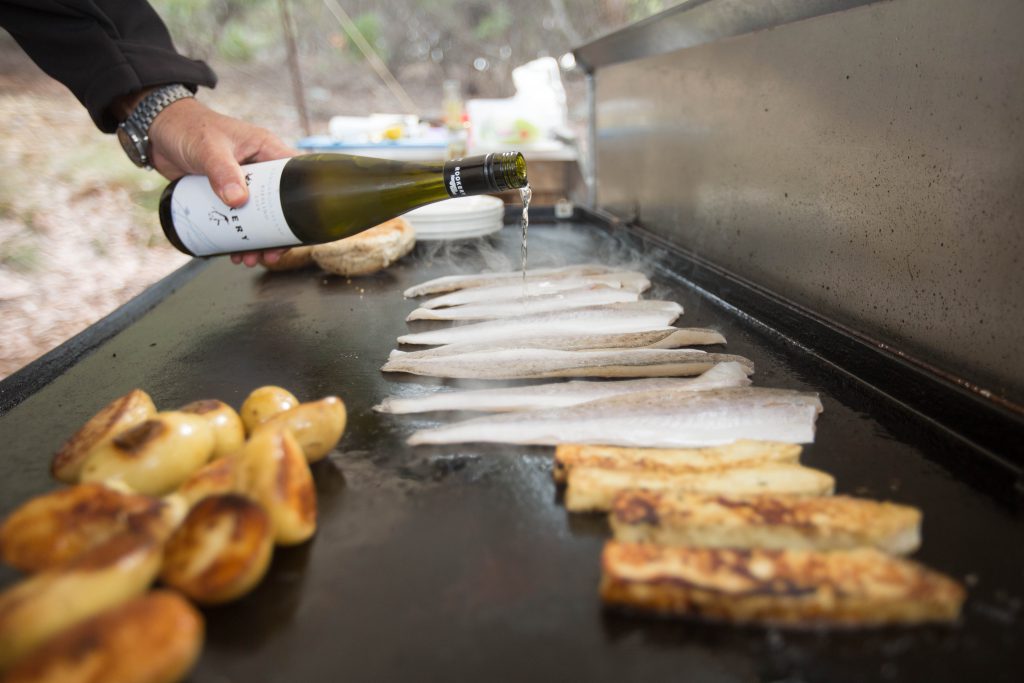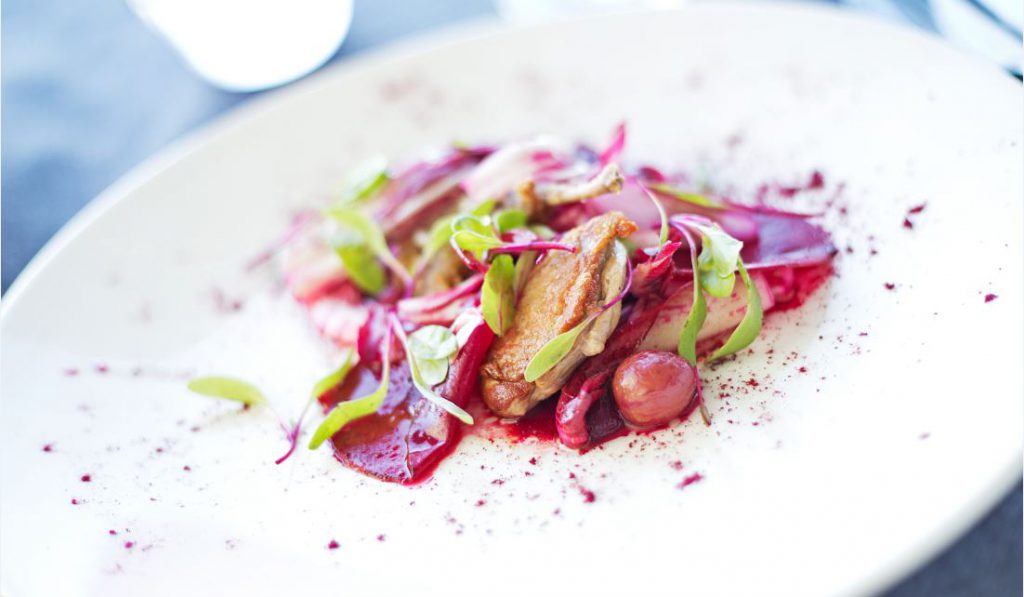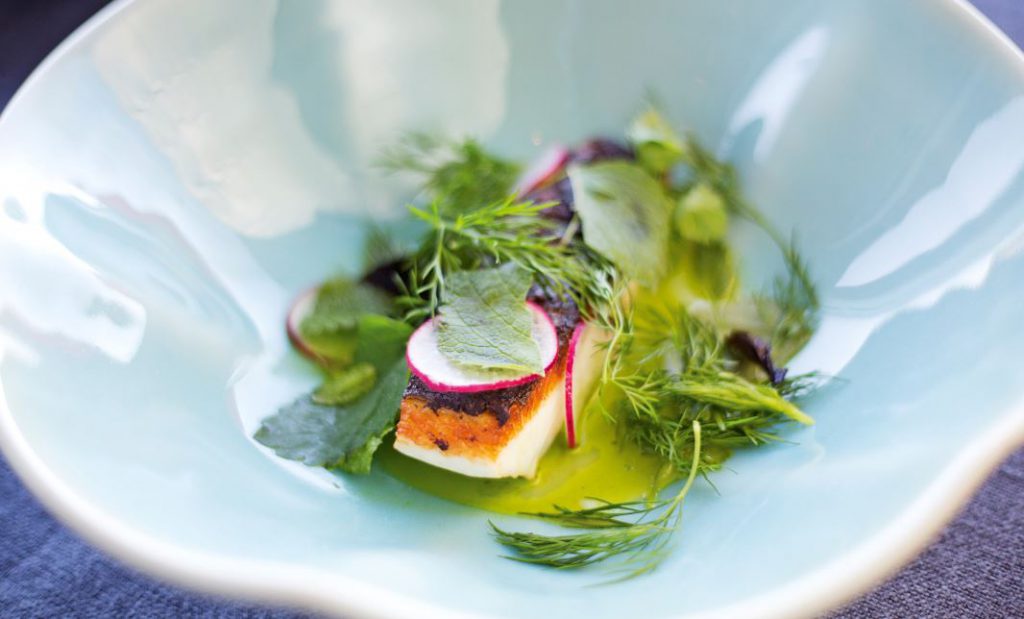 The Interior
21 glass-fronted suites curve along the coastline. The wall-to-wall windows allow an unobstructed view of the dreamlike scenery. The bathrooms are spotless, and the view from the shower is particularly memorable. Aligned with the lodge's local focus, the artwork in all suites is commissioned from Kangaroo Island artisans. Each suite is sophisticated, yet comfortable.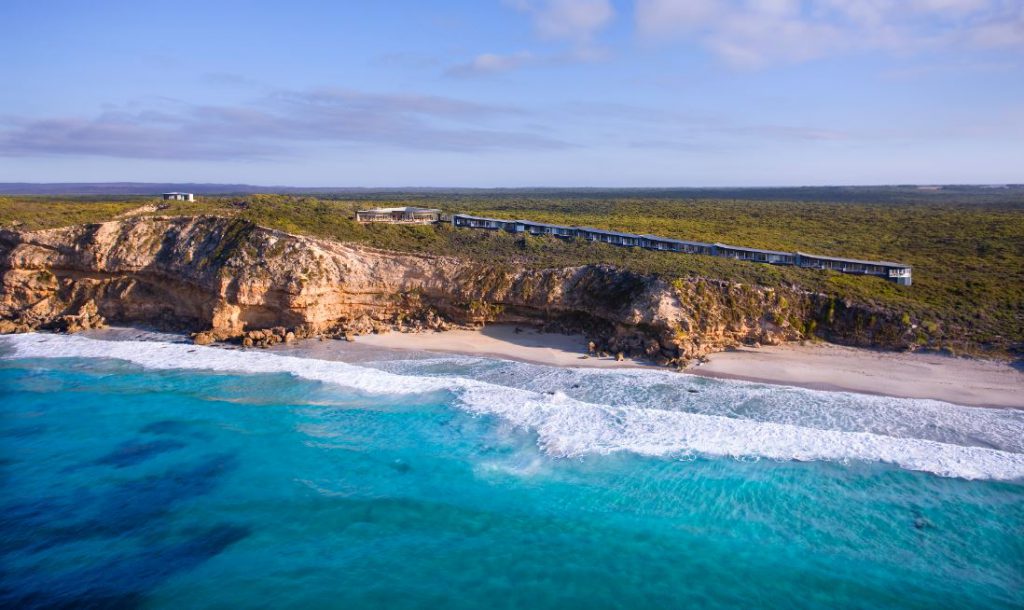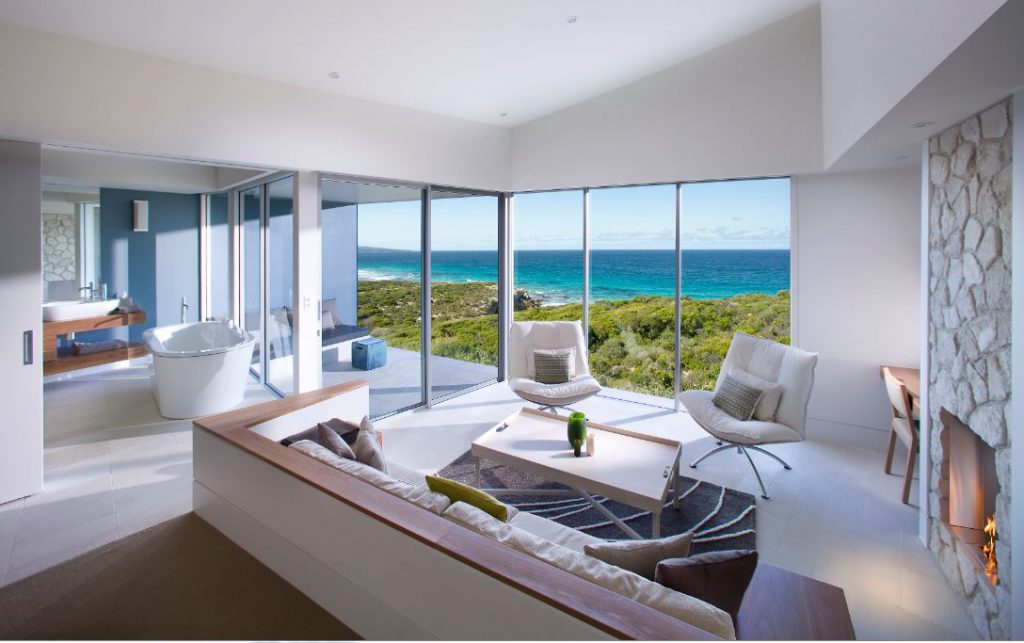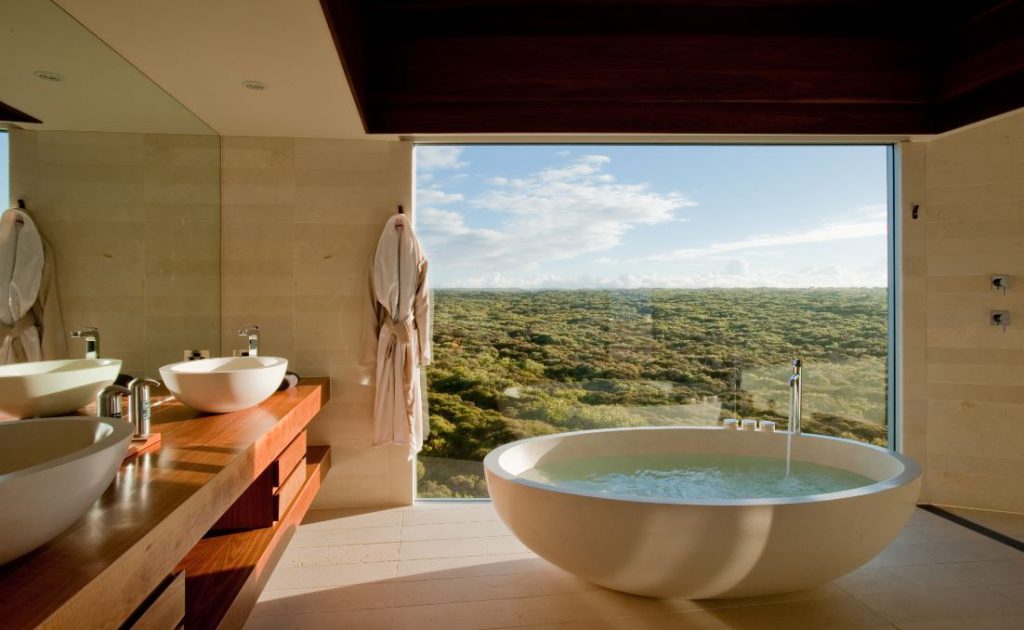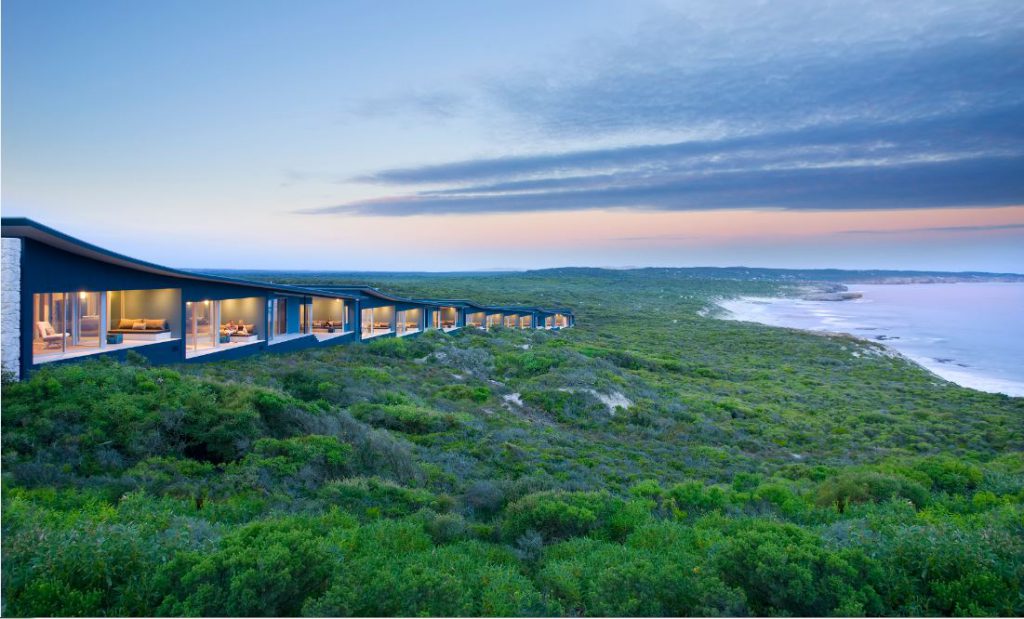 Activities Outside the Lodge
As for the experience outside of the lodge, there's many opportunities to get immersed in the island's natural attractions. Small group guided excursions are offered daily. Ranging from coastal walks to barbeques, the tours allow guests to encounter the wildlife with exclusive access and a touch of luxury.
Lodge Features:
21 luxurious suites with wall-to-wall, floor-to-ceiling windows
Restaurant with local fare, indoor and outdoor seating, and ocean views
Spa incorporating local traditions
Wine cellar featuring South Australian vintages
Plunge pool
Lounge with fireplace and panoramic views
Boutique with unique gifts and island mementos
Reference library stocked with books, DVDs, and CDs
Wifi throughout the lodge