Located in New South Wales, home to the World Heritage-listed Blue Mountains, sits Emirates One&Only Wolgan Valley. This lodge offers the rare opportunity to experience true luxury in a spectacular Australian bush setting. Surrounding by a beautiful backdrop, Wolgan Valley is the true epitome of luxury.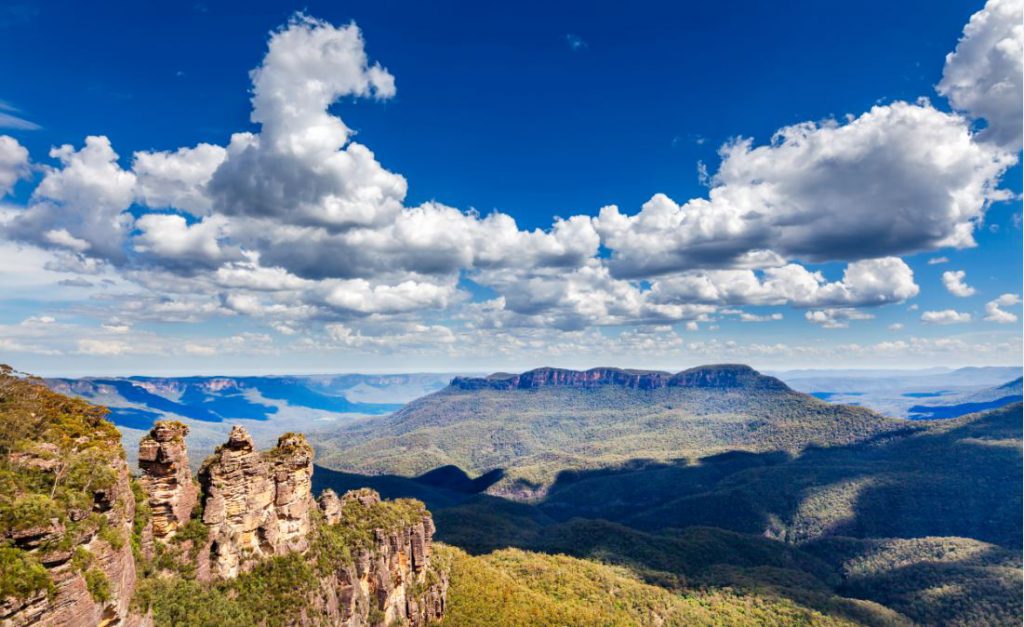 Getting There
About a 3 hour drive Northwest of Sydney, you'll find the stunning luxury lodge of Wolgan Valley.  The drive is easy highway driving at first, before weaving into the mountains and past Katoomba.  The last part of the drive can be intimidating, as you're winding on narrow roads down into the Valley.  We drove there in the dark, which I wouldn't recommend for the faint of heart!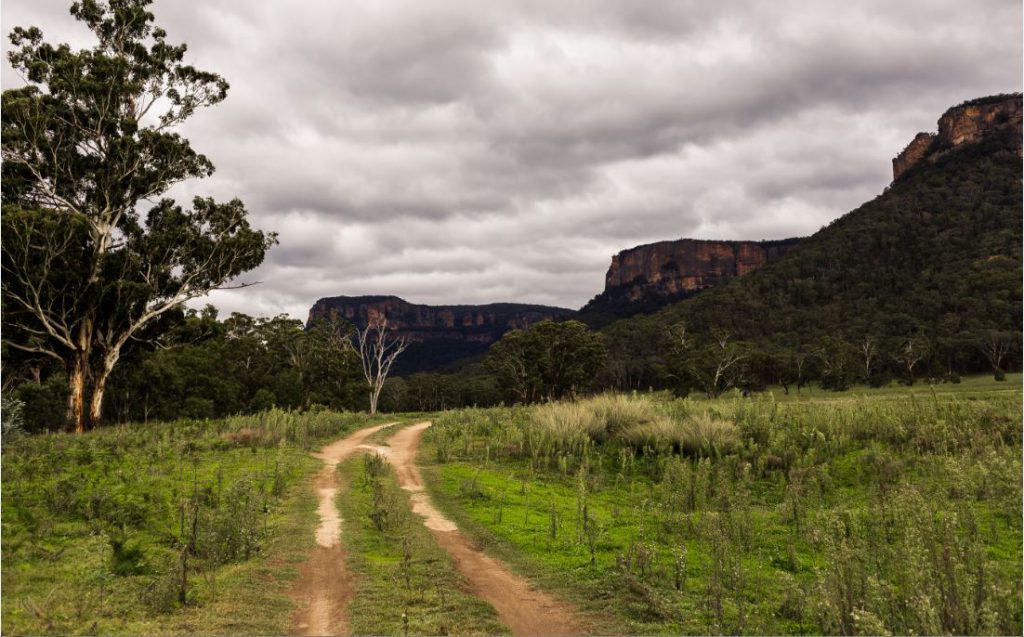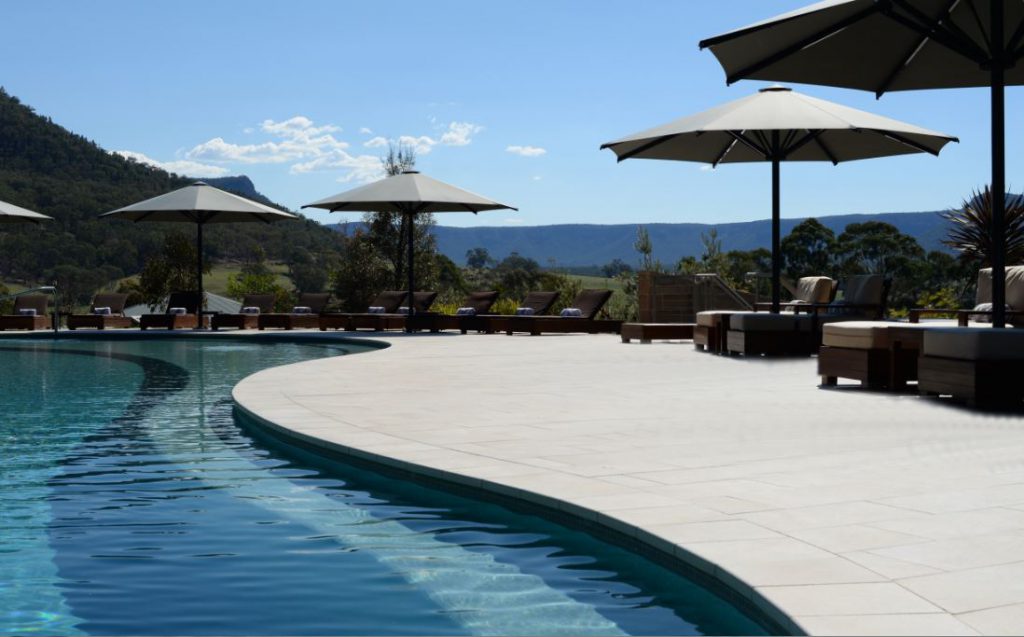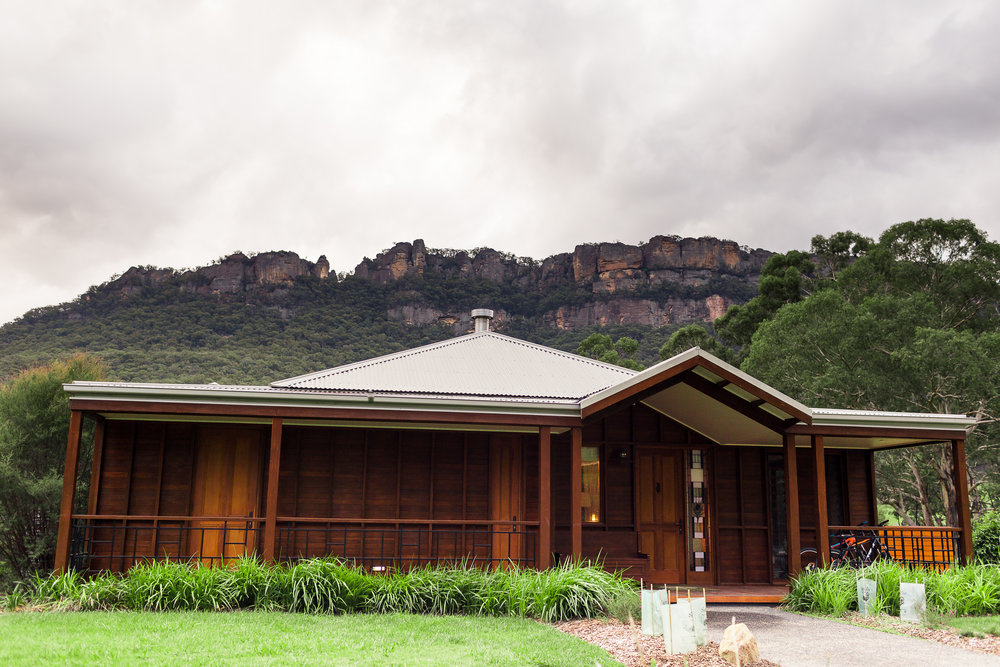 Rustic Elegance – Wolgan Valley
Once we arrived, my partner and I were collected at the car park and taken in one of the lodges 4WD vehicles up to the main lodge of the property.  Due to our late arrival, we immediately sat for dinner and were not disappointed to say the least.  The cuisine was absolutely world-class.  They have a tasting menu if your table is keen to commit, or an a-la-carte menu.  The first night we stuck to a-la-carte and then the second evening, went for the tasting menu.  Each dish was exceptionally plated and delicious.  After dinner, we were taken to our private villa.  Our villa had an open concept sitting room and bedroom, divided by a double sided fireplace; large bathroom, walk-in closet, and our own private heated plunge pool.  The feel was luxurious, but comfortable; we could have stayed there forever!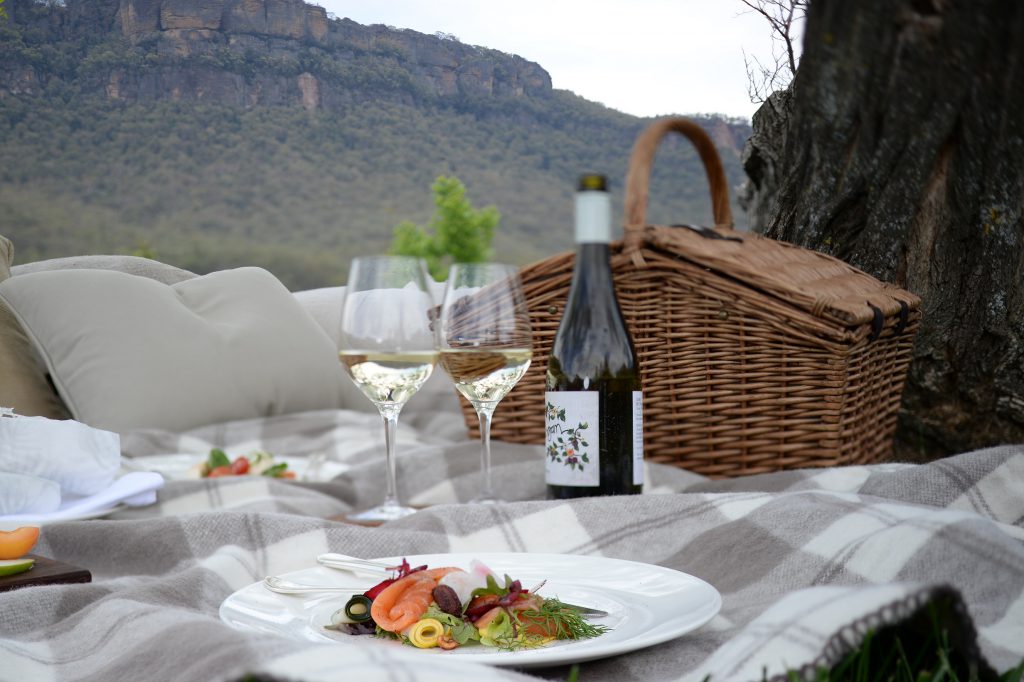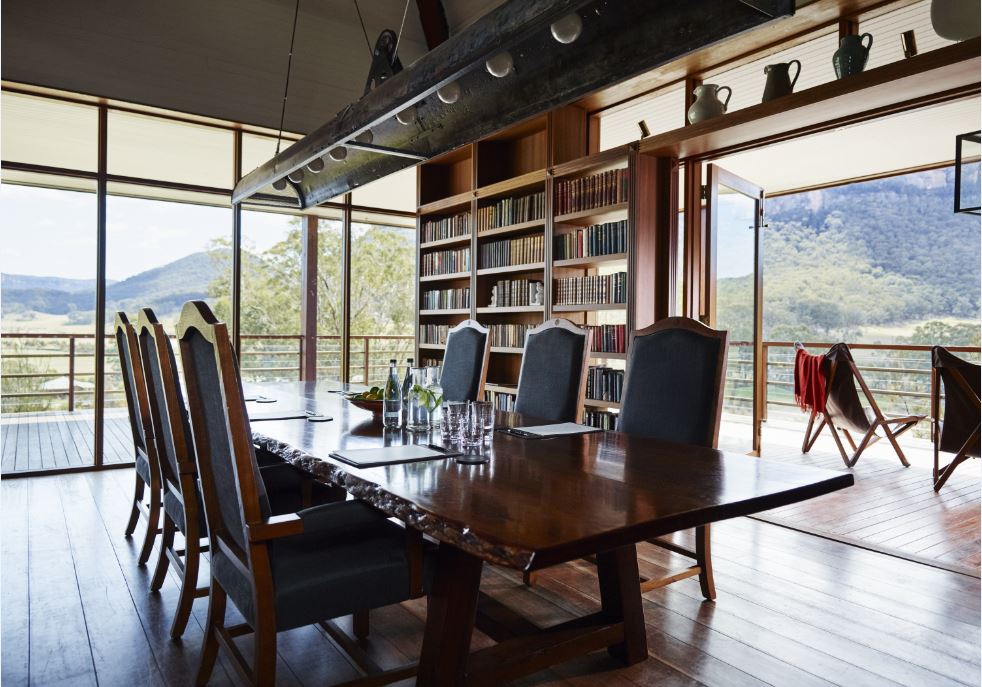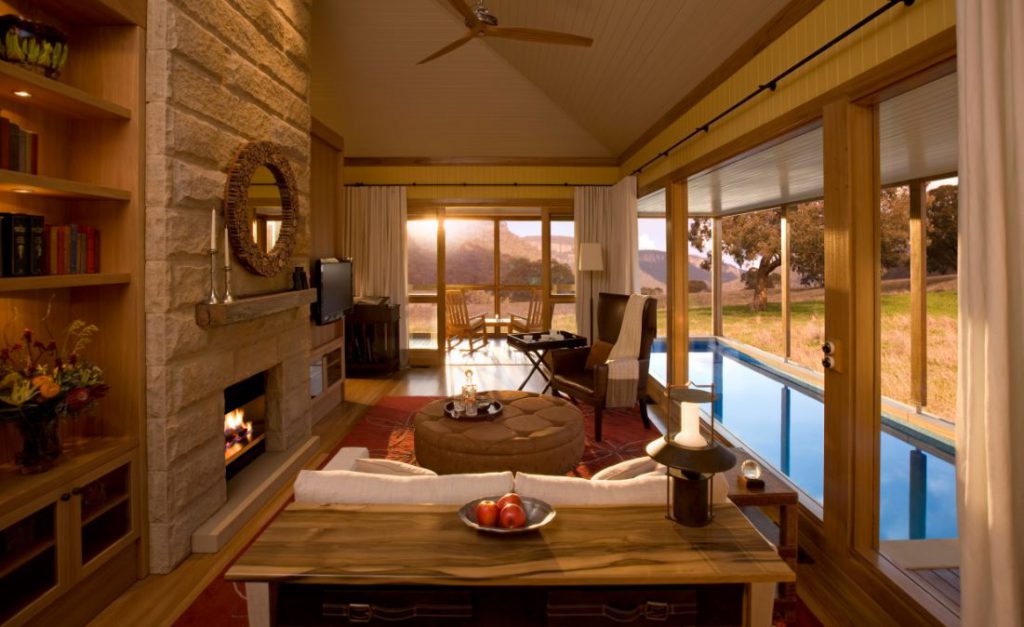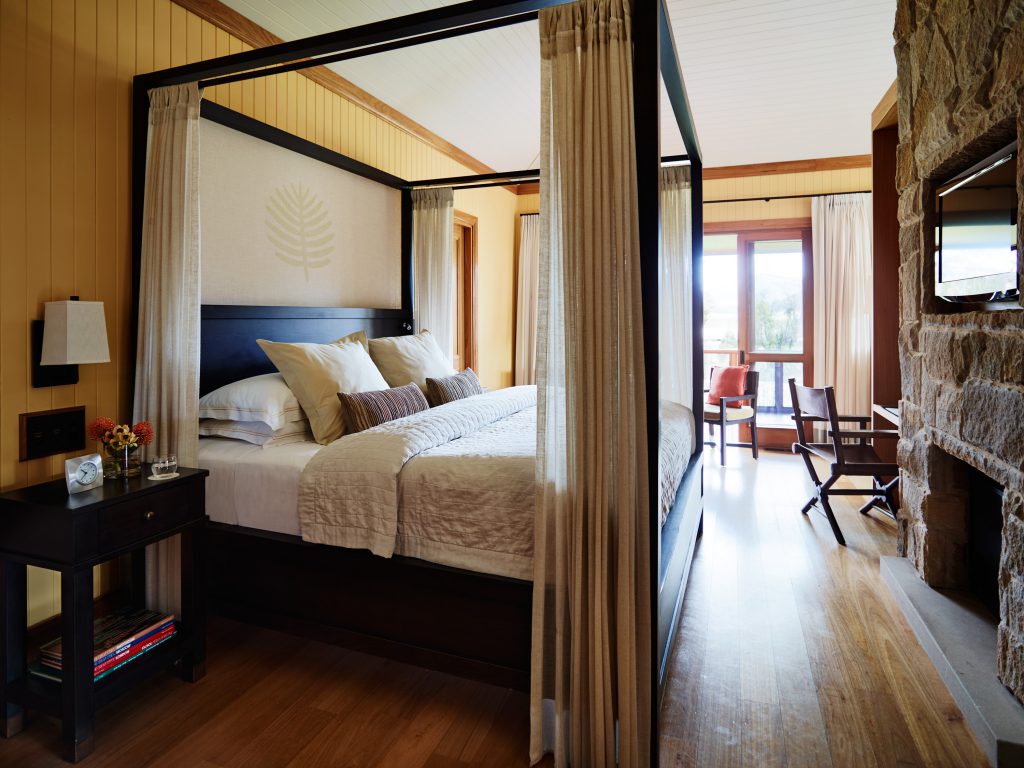 Activities Outside the Lodge
In the morning, we awoke to a gorgeous view that had evaded us the previous day due to arriving after dark.  We were surrounded by stunning cliffs in the middle of a valley.  Outside of our villa was a beautiful rainbow, and a few kangaroos.  Breakfast boasted an array of buffet options such as granola, fruit, cereals, pastries, juices and breads.  There was a hot menu for order as well.  Then, we headed off to horseback ride on the property.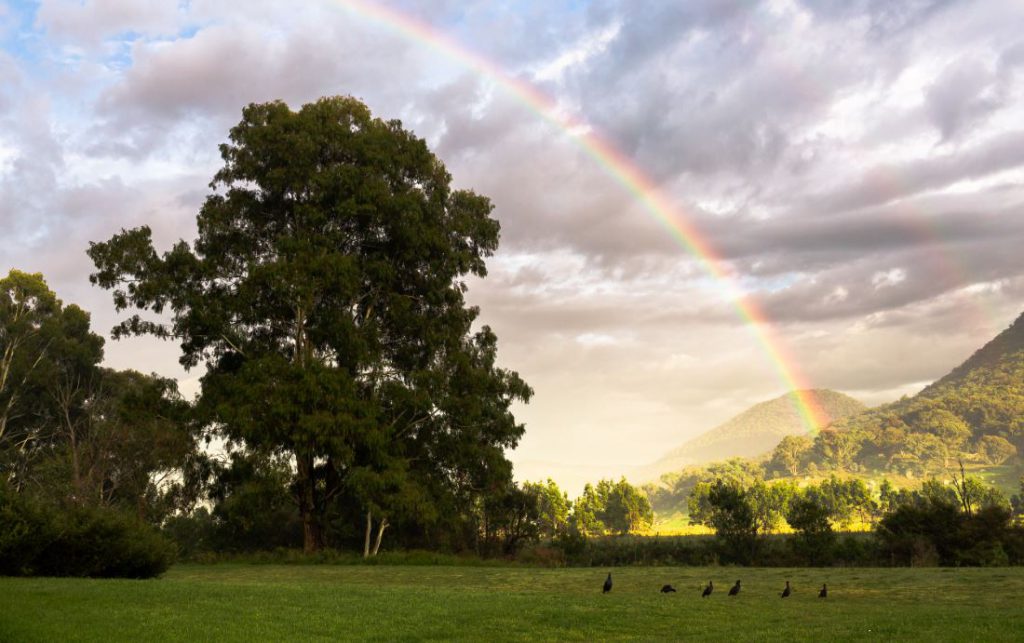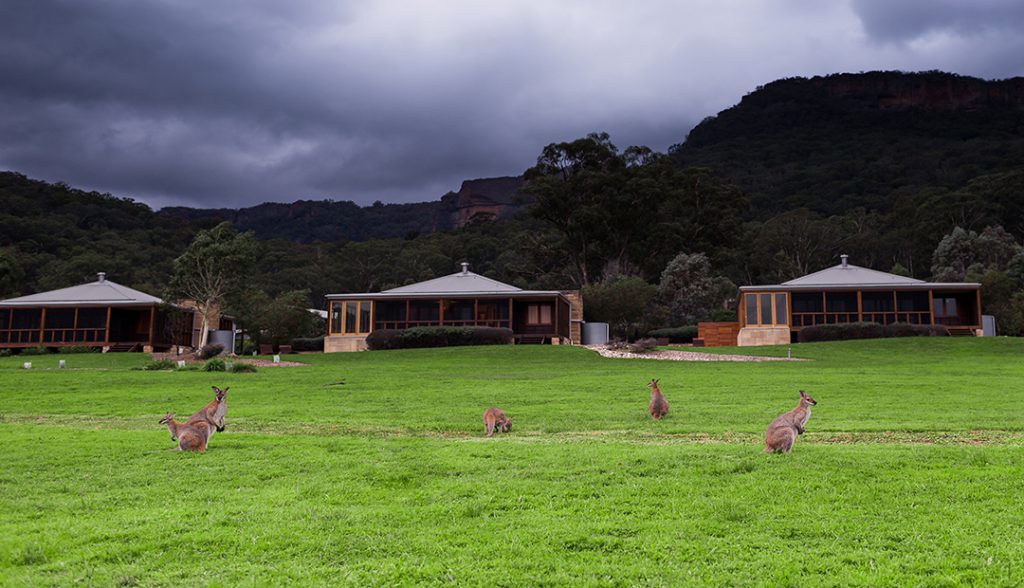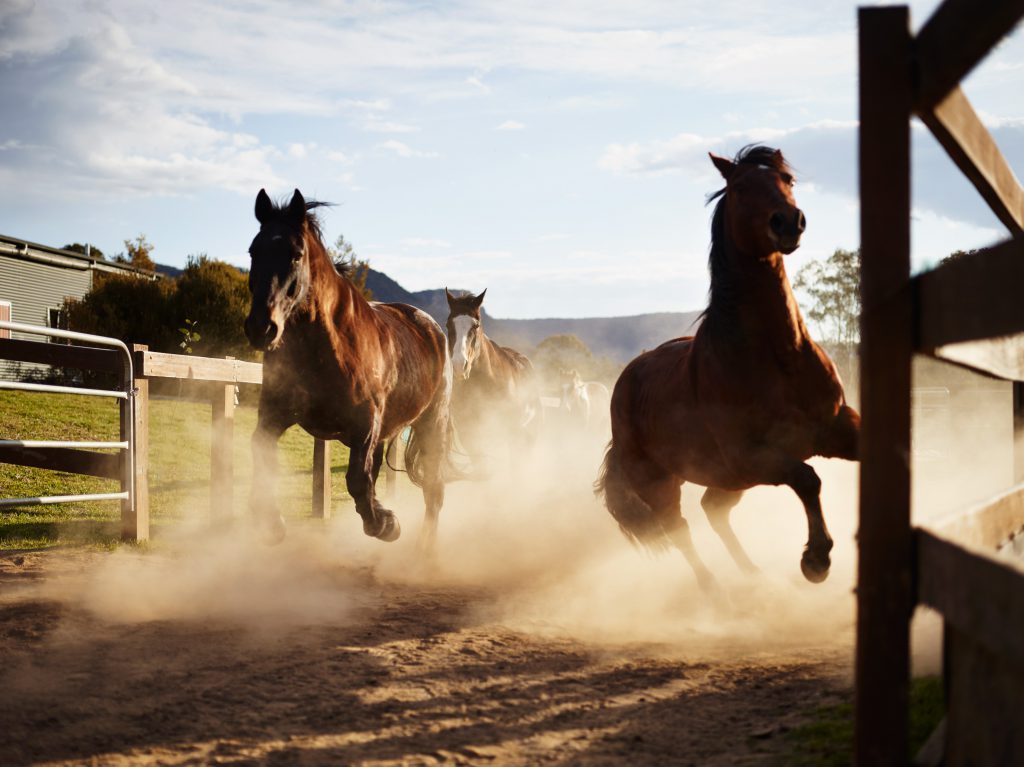 A staff member drove us to the stables, discussed the basics of riding for those who were new to horseback riding, and paired us with a horse.  We embarked on a 90 minute trail ride through the property, and it was breathtaking.  Along the way, we spotted kangaroos, wallabies, and lots of bird life.  After our ride, we decided to tackle one of the properties numerous hiking and biking trails, spotting more wildlife along the way.
After another exceptional dinner, we spent the evening relaxing and looking at the unhindered stars.
Lodge Features:
40 villas that accommodate travelers from single guests to family
Private pool with a deck surrounded by a garden of native plants and shrubs
Spa featuring many different treatments
In-room dining
Wifi throughout the resort
Access to onsite archery range
Access to onsite tennis courts