Barangaroo is the newest suburb of Sydney. This area is receiving much attention because of the beauty of the location and the diversity of experiences found there. Barangaroo was a wife of Bennelong, an aboriginal. He was instrumental in helping the British colonists of Sydney during the early days of settlement. As a result, the area is rich in aboriginal and maritime history.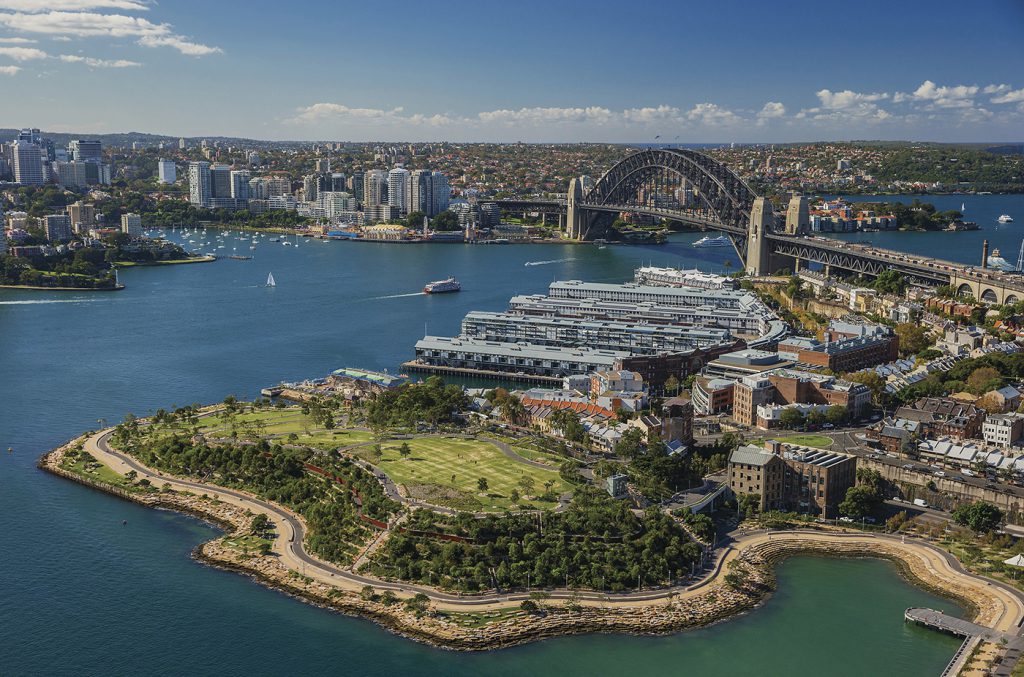 Exploring the New Suburb
The two main areas of Barangaroo are the Barangaroo Reserve in the north and the Dining and Retail precinct in the south.  There is easy access from the city which makes a visit to this inviting waterfront precinct a great addition to any exploration of Sydney. Because it's close, visitors can drive, bike, walk or take a ferry.  There are fully accessible walking paths from Circular Quay and from the train station at Wynard. The Wynard Walk is an easy way to reach the Reserve. Or a ferry can take you right to Wulugul Walk, the heart of the restaurant and retail complex.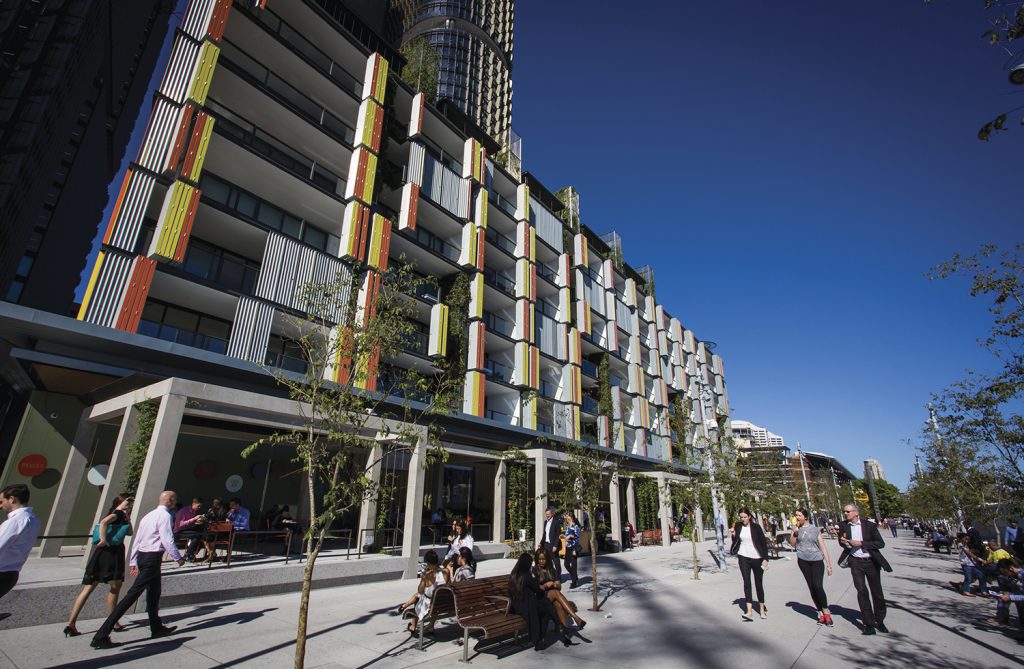 The Reserve features a re-created Sydney Harbour headland, with the foreshores built from local sandstone as they would have looked in the earliest days of Australia's history. The Cutaway is a unique cultural venue underneath the Reserve. It has hosted many special art exhibits and Fashion Week.  There are extensive gardens with native Australian plants, ideal for walking and biking. You can also enjoy the lovely views with a picnic or observing the public art throughout the area. Fishing and hunting were an important aspect for the Aboriginal people, who were the first inhabitants of this land; therefore an Aboriginal guided tour to learn of the significance of Sydney Harbour is a must.  Through artworks and special events, the Aboriginal culture is celebrated in Barangaroo.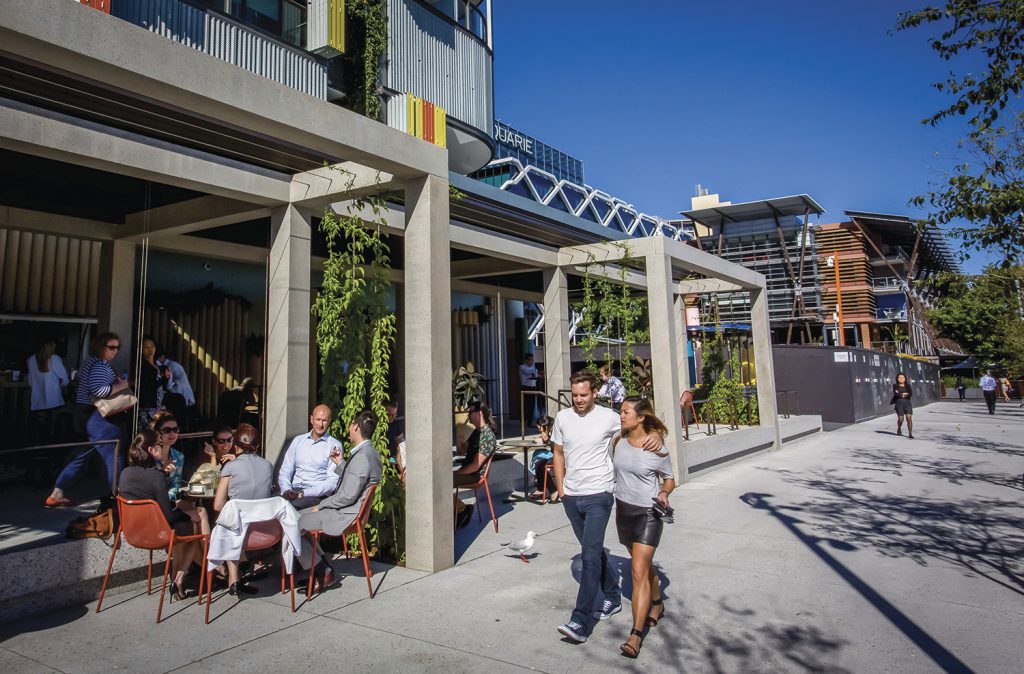 What To Do
The southern precinct is a foodies delight! There is a wide range of restaurants to appeal to different palates and budgets. Options range from fine dining to more casual places, coffee shops, artisan bakeries and hip bars.  This is a fun waterfront area with world class dining.  There are impressive shopping options here as well, with boutiques offering both international and local designers. David Jones, the major Australian department store has opened a world-first concept store in Barangaroo.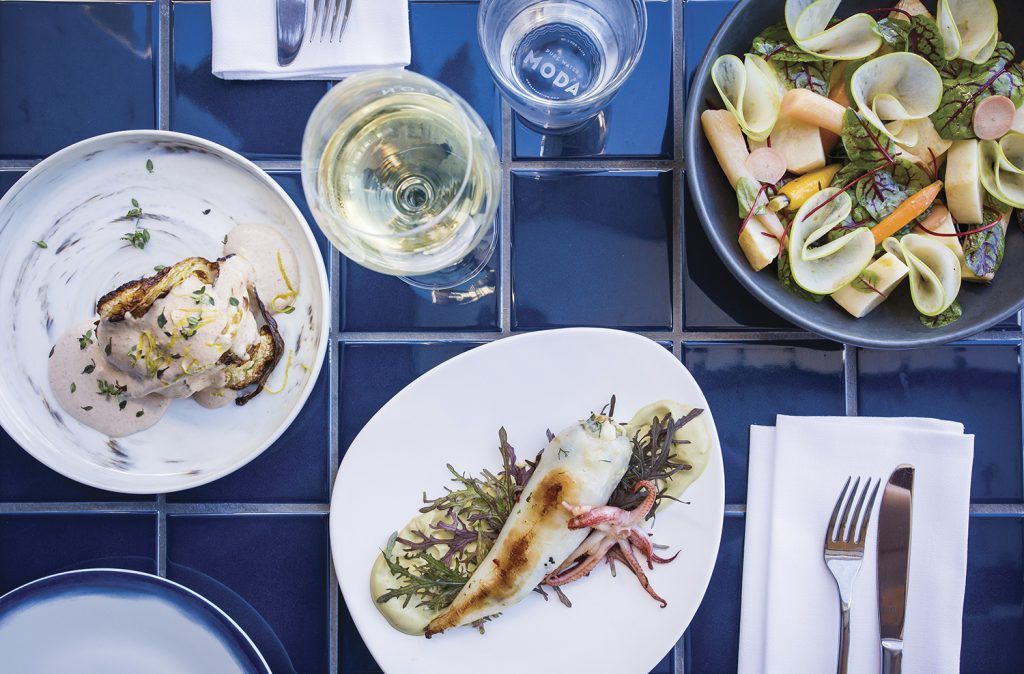 There is definitely something for every visitor to enjoy in this new dynamic location!