Bora Bora Le Moana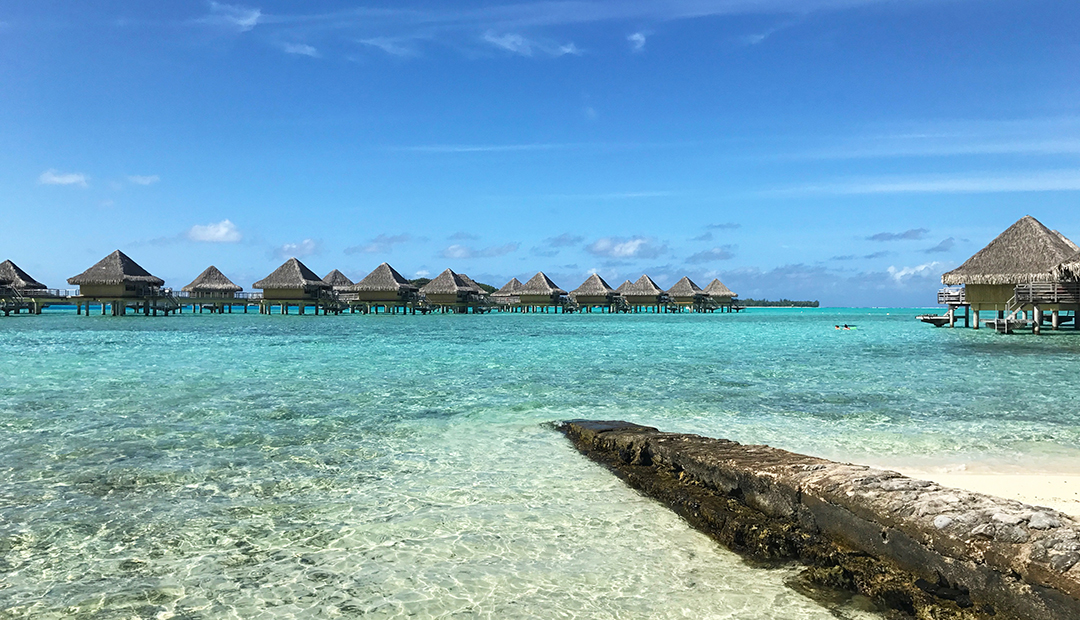 The only way to reach the InterContinental Bora Bora Le Moana from the small airport is via sea boat. This only added to the mystique of the hotel. The moment I arrived on the dock there was a palpable electricity in the air. Surrounded by crystal clear water, eager guests and more friendly faces, the Maruuru phrase rang clear throughout and my arrival felt like an event unto itself. They provided us with cold towels as a respite from the heat coupled with an indigenous mocktail. A friendly staff member gave a thorough walk through of my room and explained the resort's layout and facilities.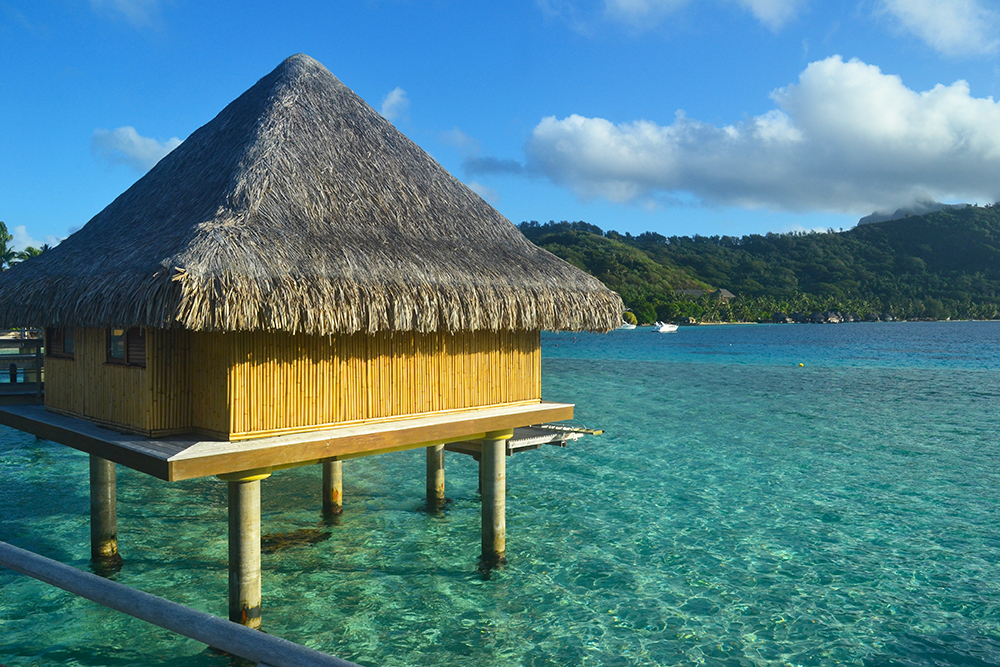 The next morning, I ordered breakfast and a staff member rowed it out to my private patio in a canoe. I ate breakfast in my bathrobe while watching stingrays swim in clear waters and considered the rest of my day. Snorkeling or canoeing? A dinner set to live music while the sun set in the background? That was what every day was like here.
Bora Bora Thalasso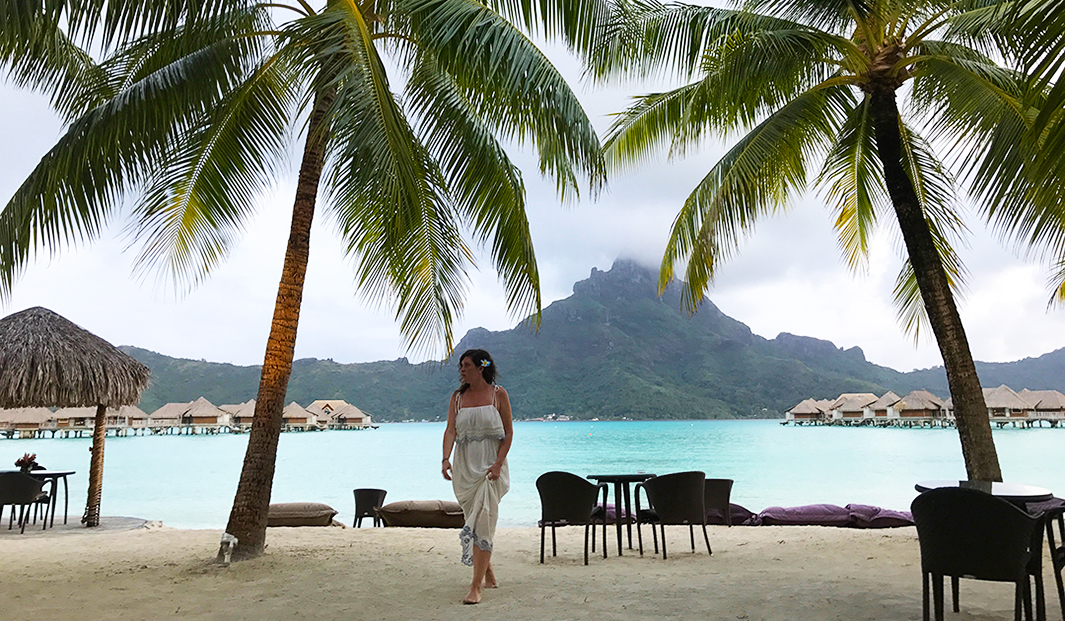 A 20-minute boat ride is all that separates Le Moana from InterContinental Bora Bora Thalasso. It is definitely worth the trip. Set in the shape of a horseshoe, the over-water bungalows at Thalasso are different shapes and sizes. The layout allowed me ample privacy, quiet and never-ending views of open water. Certainly, views like these are why this island means "The Pearl of the Pacific."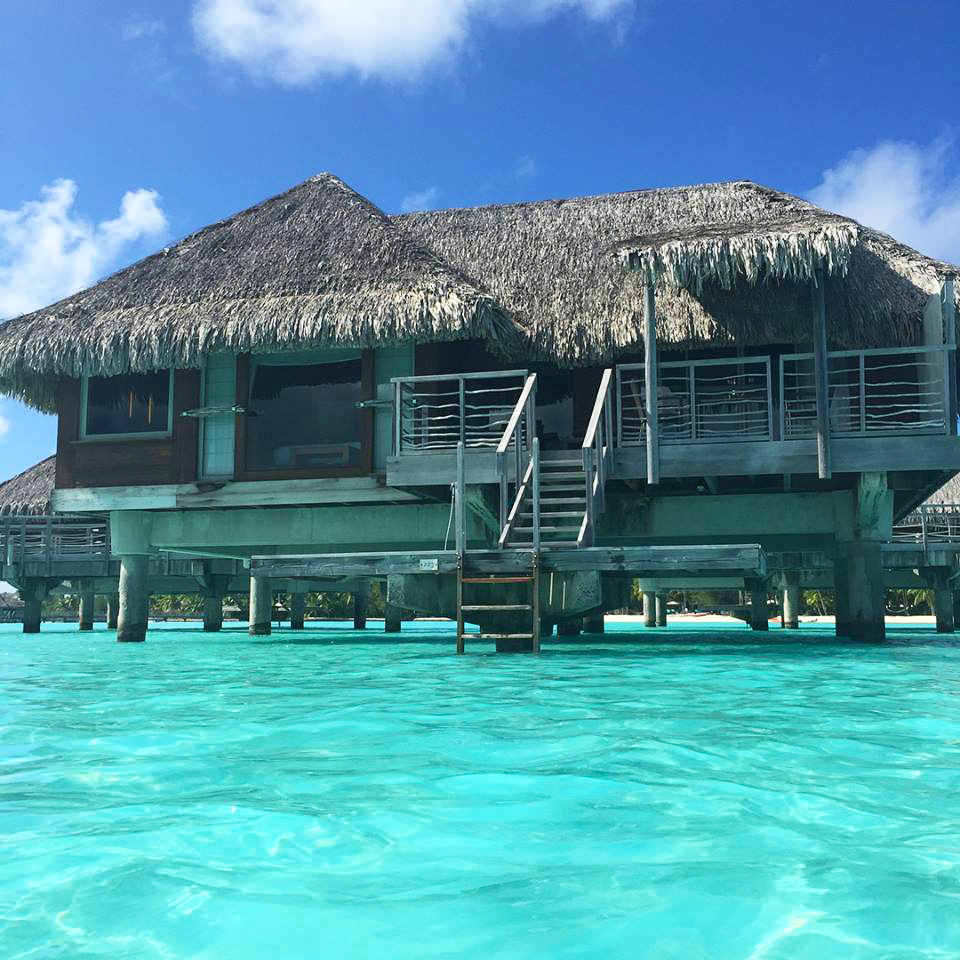 The bungalow itself was spacious and modern. I removed the glass top of my dining room table to get a better look at the fish swimming beneath the bungalow. For years a family of sting rays has made the journey to the shore of the property every afternoon at 2:00pm. As a result, guests always gathered to watch the creatures. Then, I joined an expert stingray master who taught guests about the feeding process. Moments like that made it easy to get lost in the beauty, colors and spirit of the InterContinental Bora Bora Thalasso.