Africa is a place of enchantment. The power and pure energy of this ancient land and its inhabitants is palpable. As I cruise along an unpaved road, I scan the horizon for civilization and instead spot countless impalas, warthogs and giraffes. A refreshing breeze whips through my hair as the late afternoon sun warms me.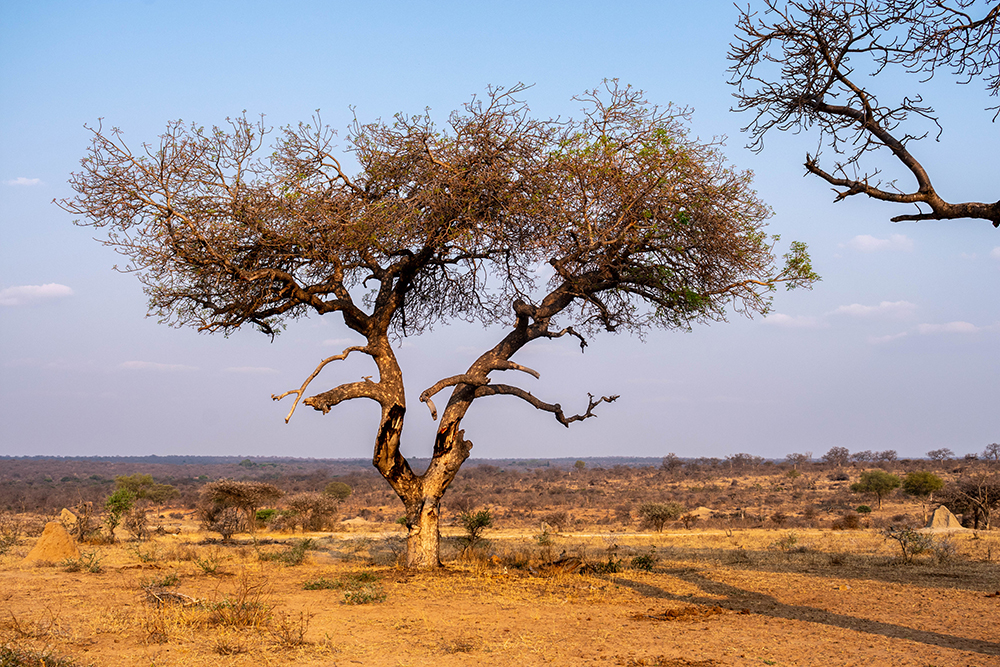 A Meeting with the Elephants
With an abrupt stop, seemingly in the middle of nowhere, my field guide, Jason, instructs me to hop out of the vehicle. Camp Jabulani's Elephant manager, Tigere, greets me with a genuine smile. He asks if I am nervous about meeting the world's largest land animal. I respond quickly, "of course not"; there's no possible way for me to be anxious due to Tigere's calm demeanor. With ten years of experience under his belt, I trust that he will keep me safe in this unfamiliar environment.
We wait patiently in the middle of the open savannah near a fallen Acacia tree. Four tons of sheer mass silently approaches us. His name is Jabulani. I gently walk towards this humongous creature and place my hand on his trunk. Coarse bristles and hardened mud cover his wrinkly skin. He has scraggly eyelashes and human-like eyes. There's an instant sense of mutual appreciation and respect.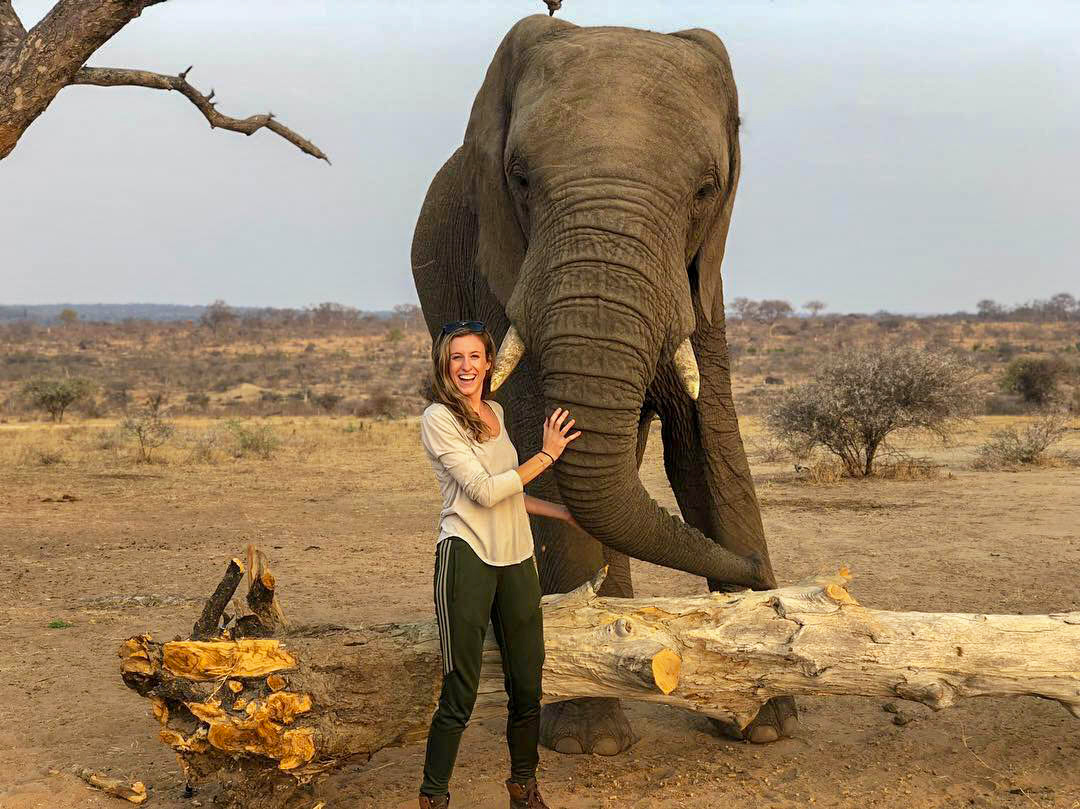 I dump pellets of grain into Jabulani's trunk and his hot breath fogs my sunglasses. His trunk twists and turns in every direction. The elephant's strength, compassion and intelligence intrigues me. I am in awe of every moment. After Jabulani finishes two canvas sacks of food, his caretaker escorts him back into the bushveld. My soul is bursting with gratitude for this deeply personal interaction.
"Where would we be without this herd of elephants? Two days will stand out in my mind as long as I live. The day that Jabulani arrived as a tiny baby – terrified and on the brink of death. And the day that the rest of the herd arrived and welcomed Jabulani as one of their own." – Founder of the Hoedspruit Endangered Species Centre (HESC), Lente Roode.
The Roode family, owners of HECS and Camp Jabulani, adopted these helpless elephants and now offer them a sustainable home. The love for these elephants is at the core of HECS and Camp Jabulani and is the purpose for their existence.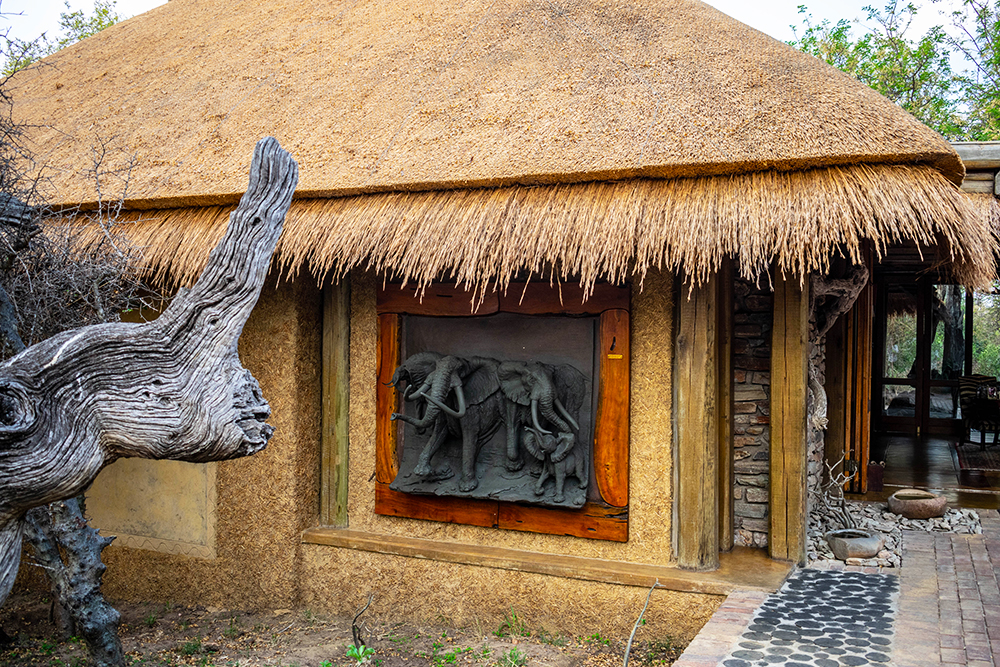 Life at the Camp
Camp Jabulani's work with these orphaned animals is intertwined in the design of the camp. Elephant emblems adorn the pillows, coasters and walls. Seven villas overlook the dry riverbed. Each villa is fitted with canopy beds, mahogany furniture, cozy fireplaces and exquisite craft pieces such as colorfully beaded African dolls. These accents are handcrafted by local artisans and mixed with heirloom pieces. It immediately makes you feel at home.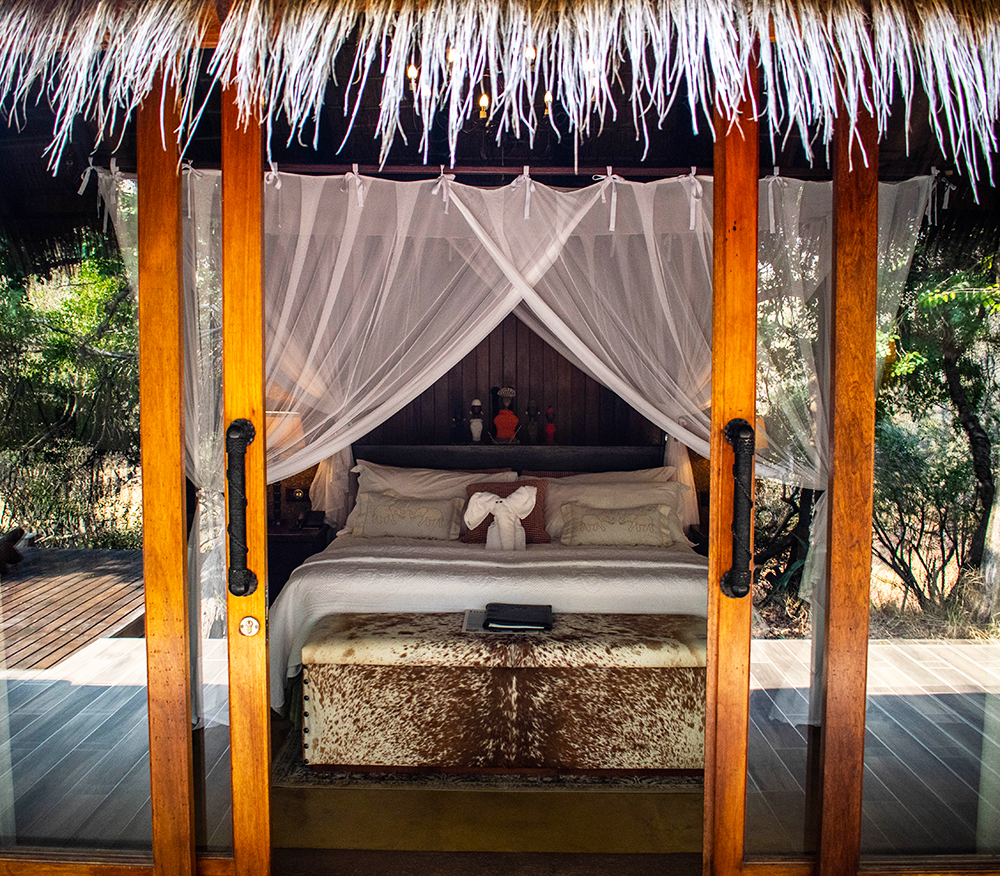 Due to the intimate size of the camp, you get to know staff members and fellow travelers right away. Oil lanterns and a bonfire provide for a traditional South Africa braai (barbecue). Locals pop by to sing soulful songs and dance under the starry sky.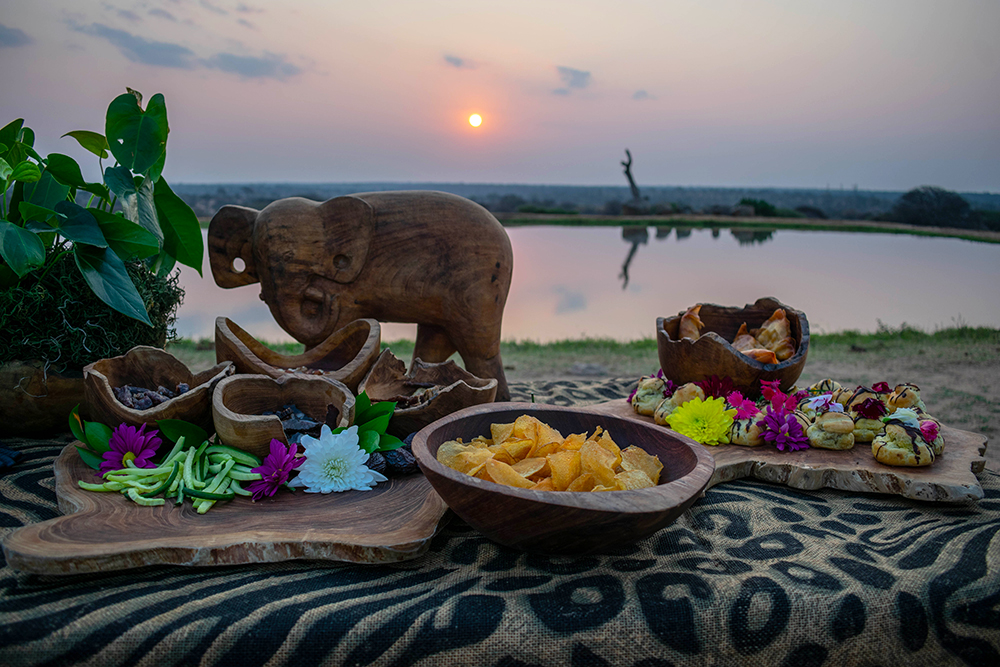 As intrepid travelers, the Roode family offers the unique adventures that we crave. The passion of those who work in this special part of the world is profound and inspires all who have had the privilege to experience it. Guests of Camp Jabulani are actively contributing to the well-being of these magnificent animals. This creates personal fulfillment and enriches memories to last a lifetime.