The Great Barrier Reef is the world's largest and healthiest reef. It provides world-class scuba diving, snorkeling, sailing, boating and cruising.
Stretching over 1,400 square miles — from Tropical North Queensland in the North, to Bundaberg in the South — the Great Barrier Reef is easily accessible from various points, including Port Douglas, Cairns, Townsville, Airlie Beach, Seventeen Seventy and Bundaberg.
James Brickell, producer of the BBC Great Barrier Reef documentary series, picked his top ten features of this vast, natural wonderland:
1.  Green Island provides a good introduction to coral, where people can wade in with their kids. The sea grass attracts hundreds of green turtles, and stingrays, which aren't dangerous as long as you don't jump on them. From the Reef Fleet Terminal in Cairns it's around an hour by boat to Green Island.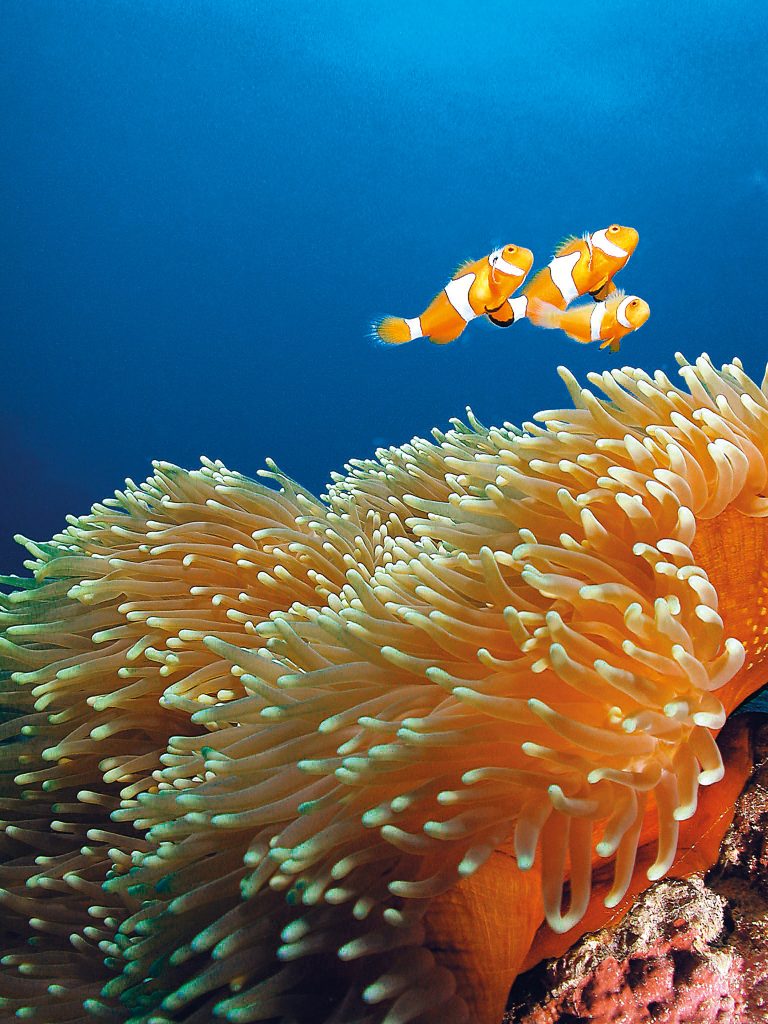 2.  The Low Isles has several habitats that are packed into a small area where schools of baitfish attract lemon sharks right into the shallows. Ospreys hunt just off the beach, plucking fish from the sea right in front of you. Snorkelers can see turtles, parrotfish and reef sharks. Several boats run day trips from Port Douglas.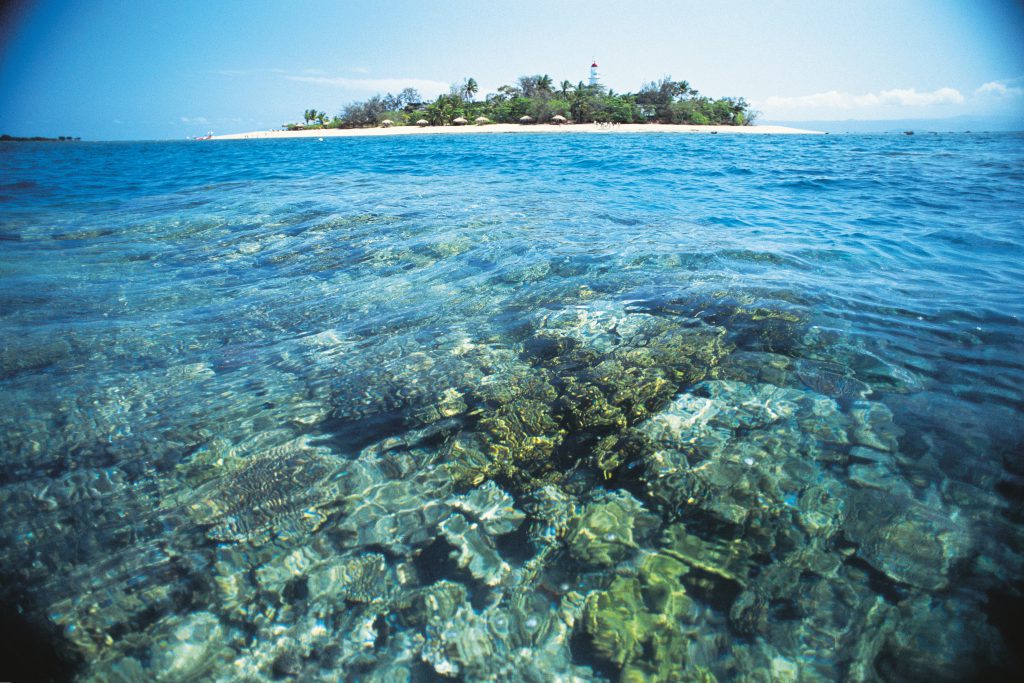 3.  Mangrove boardwalk, Cairns Airport: If visitors can stand the mosquitoes and the smell, they'll see a great ecosystem. Lie on the boardwalk, keep still and watch the mudskippers, fiddler crabs and telescope whelks. Take the road towards Cairns Airport from the Captain Cook Highway (Sheridan Street). About halfway along on your right you will see a parking bay and signs for the mangrove walk.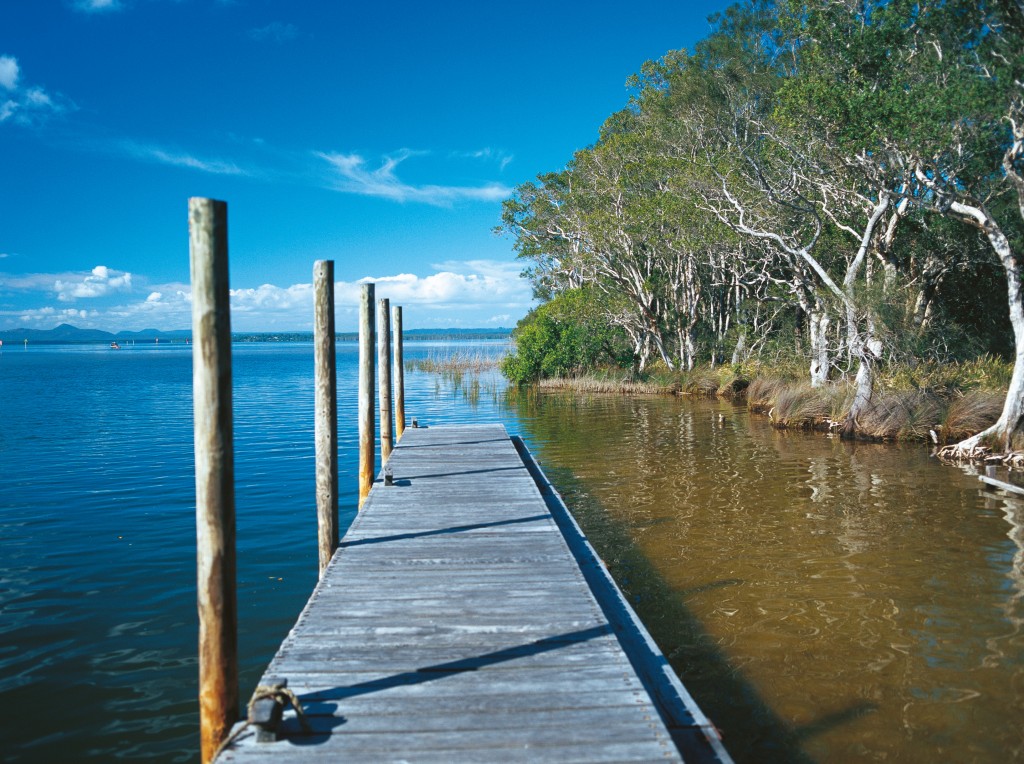 4.  Heron Island is the place to get a true sense of the reef. Stay on the sand between the coral to see moray eels, and the epaulette shark, that can walk around using its fins as feet and hunt in the rock pools. There are also blacktip, whitetip and lemon sharks.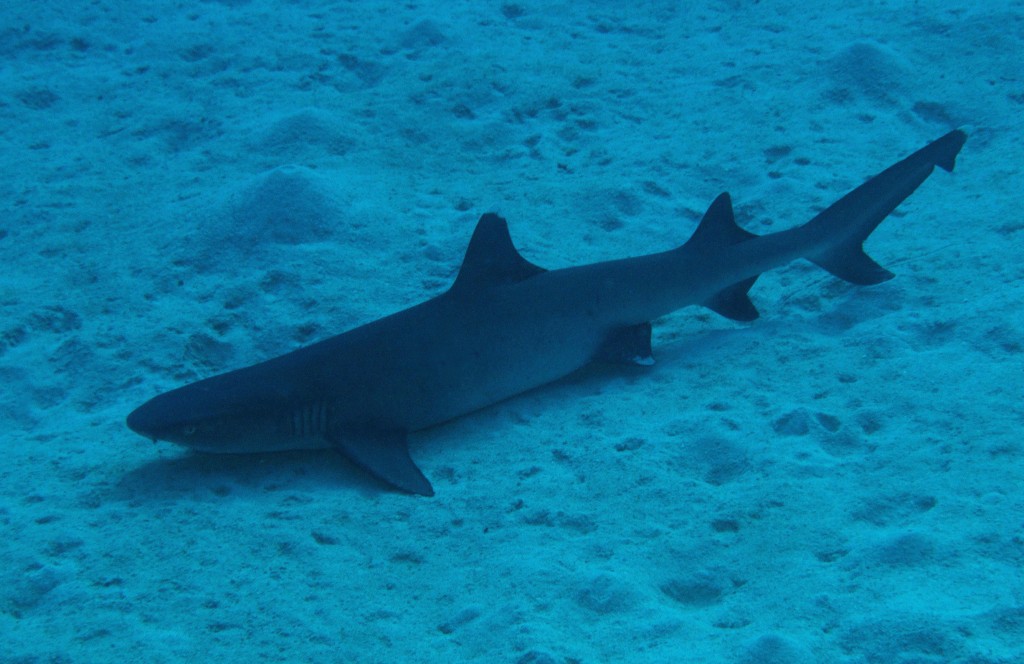 5.  Fogarty Park, Cairns Esplanade (right in the center of Cairns) is where flying foxes roost in their tens of thousands and the spectacular painted lorikeets in indigo, orange and green sit in the same area (they're noisy, so bring earplugs).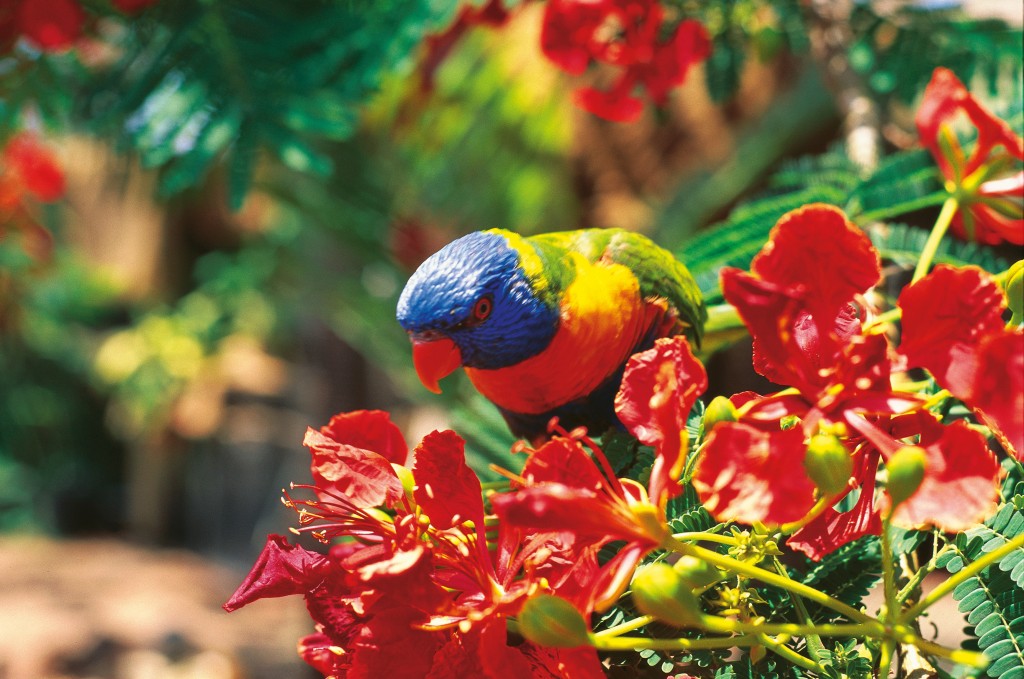 6.  Crystal Cascades is a swimming hole favored by the locals. It includes a stunning gorge in the jungle with fast-moving water and deep pools to swim in. This is a great place to see giant orb weavers: beautiful (and harmless) spiders the size of your hand. You may also spot Australia's largest lizard: the lace monitor. Drive to the Cairns suburb of Redlynch, and follow the signs to Crystal Cascades.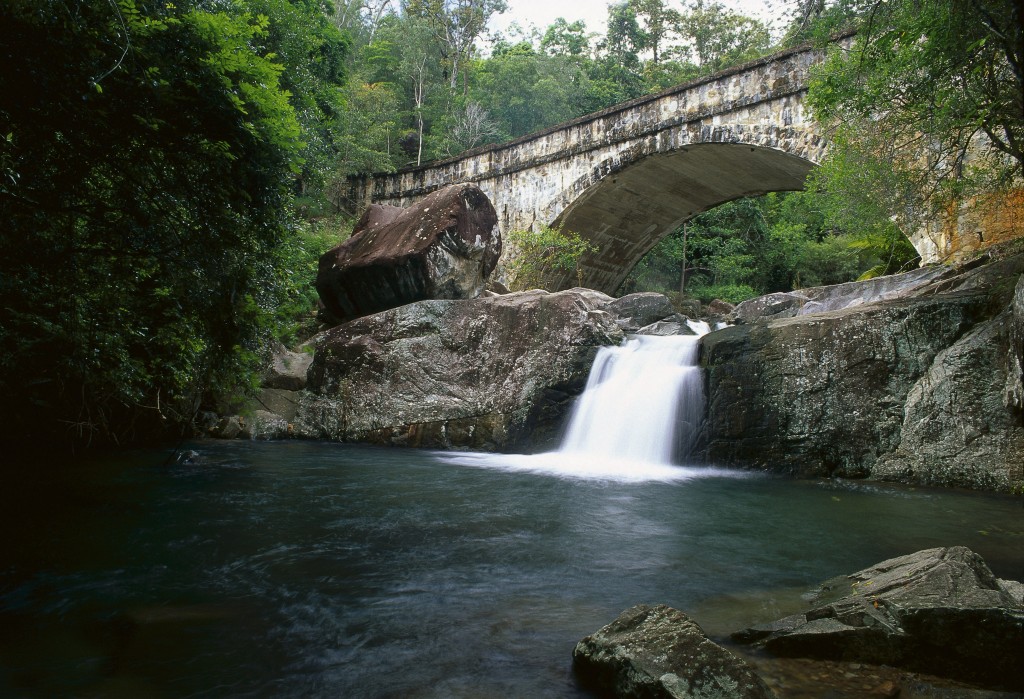 7.  The jungle: The rainforest in tropical North Queensland is the oldest continuous jungle on earth. It is the only rainforest in Australia and some plants here have been around for 135 million years. There are huge pythons, Boyd's forest dragons, giant jungle cassowaries and enormous saltwater crocodiles. Get the best out of it by joining a tour around Cape Tribulation. At the Atherton Tablelands around Lake Eacham there are carpet pythons, pademelons, possums, sugargliders and platypus.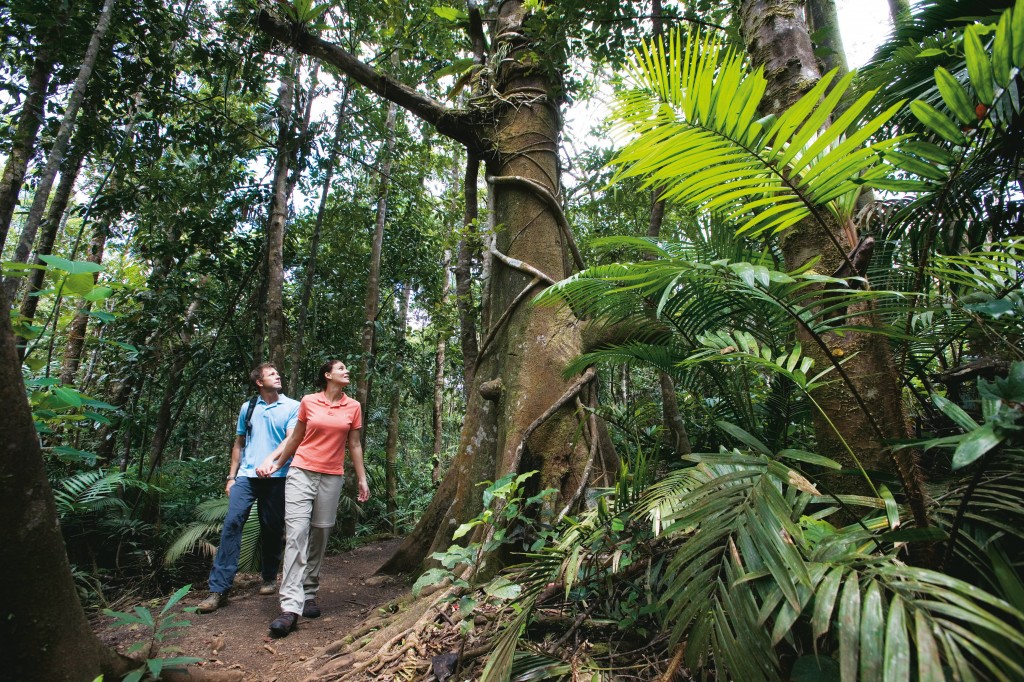 8.  Minke whales: Each year, seven-ton dwarf minke whales travel up to the reef. These whales will hang out with snorkelers and come within a yard or so. Having a guide is a must.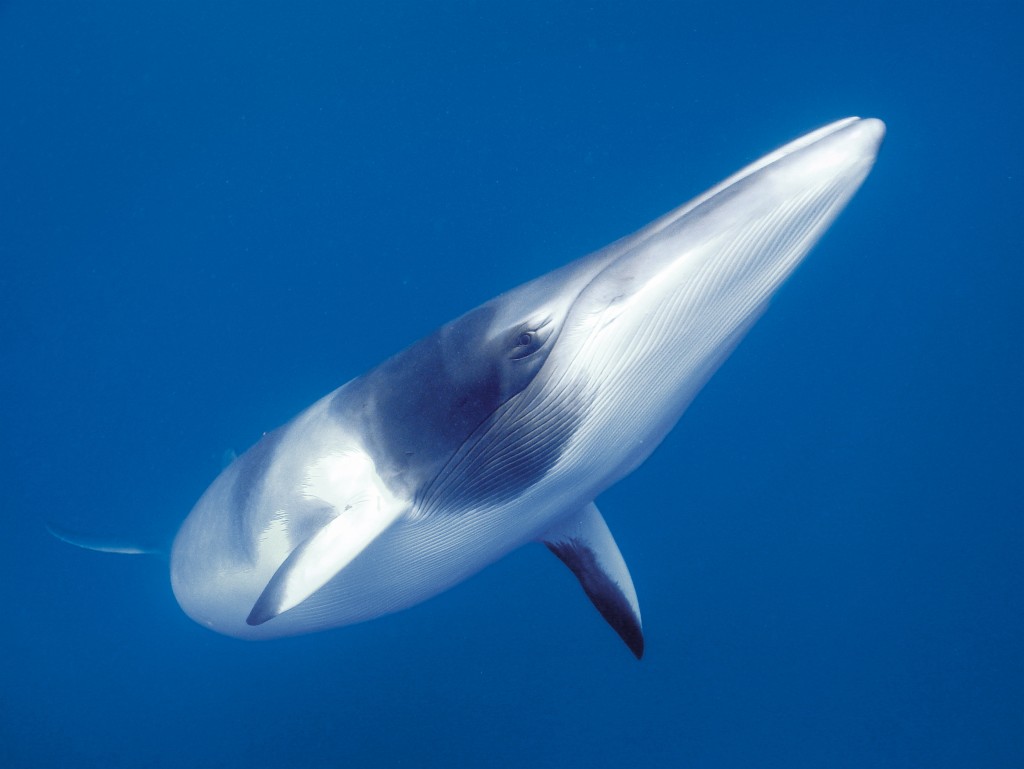 9.  Lizard Island: Large Large yellow-spotted monitor lizards frequent the paths around the island, and there is great diving, particularly at Cod Hole. For more see our post on Lizard Island.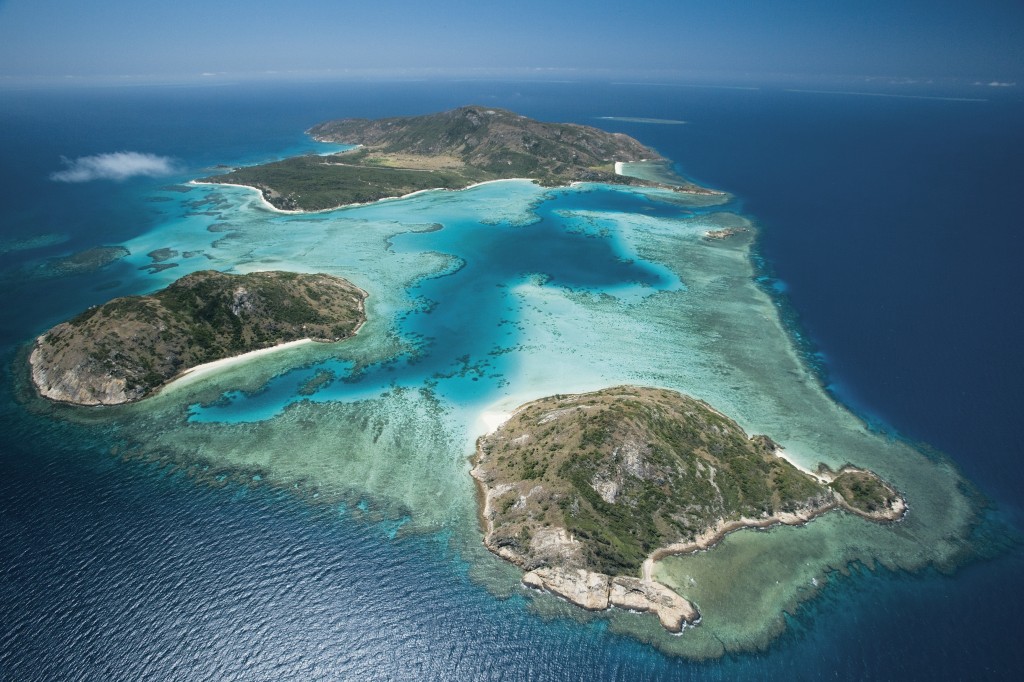 10. The wreck of the SS Yongala laid undiscovered for more than half a century and provides a phenomenal diving experience. There are Maori wrasse, bull rays, eagle rays, trevally, Spanish mackerel, two species of sea snake, a loggerhead turtle, a Galapagos shark, a bull shark and about a thousand other fish. It can be reached in 45 minutes by fast boat from Alva Beach near Townsville.