When Captain Cook came ashore in 1770, he wrote, "The only land animals we saw here were lizards, and these seem'd to be pretty plenty." Hence he named this Northeastern Australian isle, Lizard Island.
If the good captain had possessed a snorkel and a mask, he might have looked below the surface to see some of the most striking coral reef life in the world with more than 1,500 fish, 400 coral and 215 bird species living in and around Lizard Island.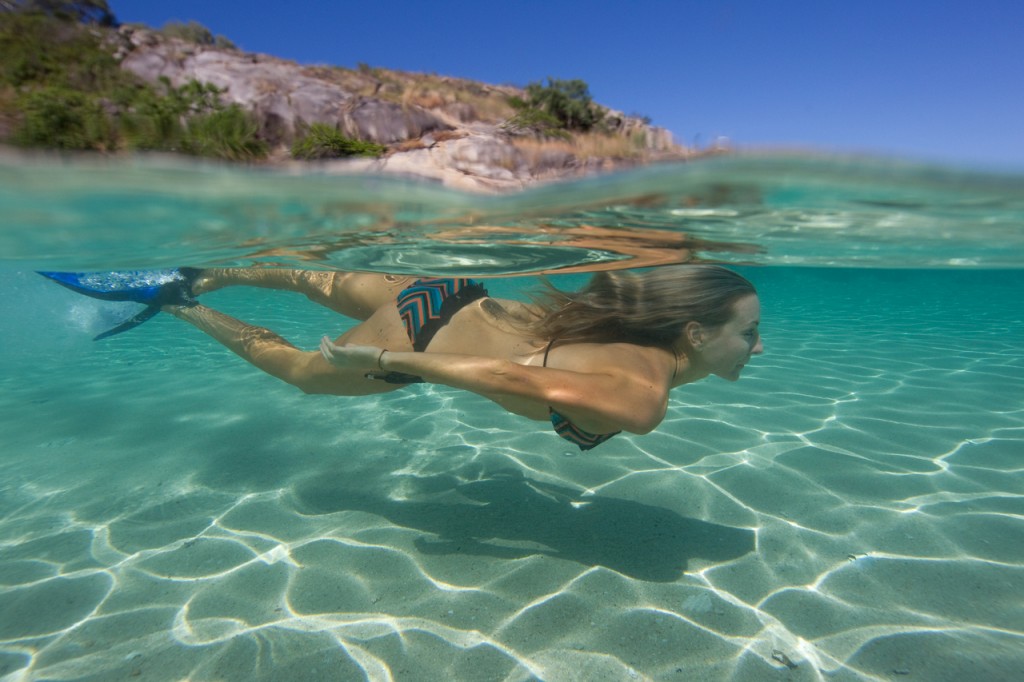 Lizard Island is located in the middle of a reef that encircles a 22-foot-deep blue lagoon. In fact, Cook had to climb up to the highest peak on Lizard Island to chart a course out to sea through its surrounding maze of reefs.
Today Lizard Island is a national park covering some 2,500 acres. The island is easily accessible by air from Cairns. Right in the center of this natural wonderland is the Lizard Reef Resort, which provides guests an unforgettable experience, and is frequently named as one of the ten best beach hotels in the world.
Lizard Reef Resort has forty luxury suites, all within a short stroll to the island's twenty-four powdery-white beaches. A stay at the resort includes gourmet meals at Osprey's Restaurant overlooking Anchor Bay and Osprey Island that include unlimited non-alcoholic beverages, fine Australian and New Zealand wines, beer, spirits and champagne.
For activities, guests can enjoy secluded picnics on the resort's private beaches (picnic hampers are included in a stay at the resort), play tennis day or night (equipment supplied), work out in the gym or explore Anchor and Watson's bay on a catamaran or glass-bottom paddle ski. Then you can finish up your day with a relaxing treatment in the Azure Spa.
The resort can provide scuba and snorkeling lessons. More experienced divers can rent equipment and wetsuits and take to the water right off the island. Lizard Island is one of the best-known diving locations in the Great Barrier Reef because of "Cod Hole" where divers can come face-to-face with the huge and friendly potato cod. Other great spots for snorkeling and diving include Anchor Bay, right in front of the resort, as well as Sunset Beach and Watson's Bay where large concentrations of giant clams can be seen.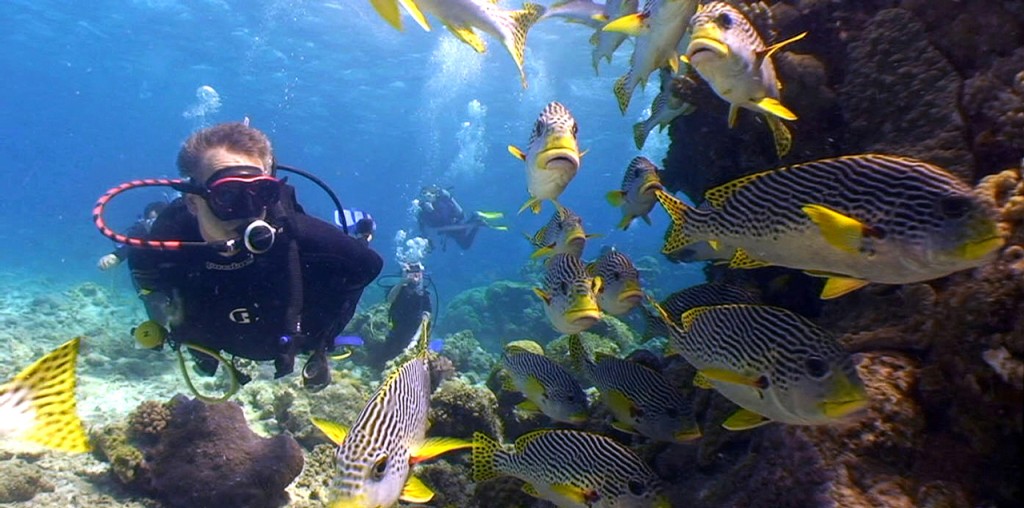 Walkers and land nature lovers won't be disappointed either, as there's a parade of wildlife year-round. These range from tree frogs, kingfishers, and black flying foxes, to green sea turtles on the beach, and sightings of humpback whales and spinner dolphins breaching the water.
For those willing to leave the resort, a variety of jaw-dropping helicopter tours are available that fly over the island and further afield on the Great Barrier Reef. 
It's a tribute to the Great Barrier Reef's world-renowned magnificence that someone built a resort worthy of its splendor.