Uncovering Papua New Guinea
Located in the Pacific Ocean, just south of the equator, Papua New Guinea is an island country legendary for its native culture, highland scenery, incredible diving and its intriguing World War II history. Accessed via its coastal capital city of Port Moresby, this island nation is home to over 800 languages and a fascinating local population that continues to thrive in the present day. Papua New Guinea's wild beauty draws visitors from all over the world who seek adventure in its dramatic terrain. Boasting some of the most exotic tribal cultures in the world, the Highlands region of Papua New Guinea is a wonderland of fertile valleys separated by imposing mountain ranges.
Hike dense mountain ranges and visit rural villages untouched by tourism; get up close and personal with breathtaking Birds of Paradise and butterflies, or dive Papua New Guinea's bountiful coral reefs. Throughout Papua New Guinea, there are a number of picturesque lodges and inns from which to choose, offering experiences that are exquisitely comfortable while still providing an experience that is steeped in native tradition. A diamond in the rough, Papua New Guinea has the golden beaches and sparkling coral of other islands in the South Pacific without the polished facade.
Follow our journey on Social Media using the hashtag #TravelTogether and #SwainDest, before planning your own adventure!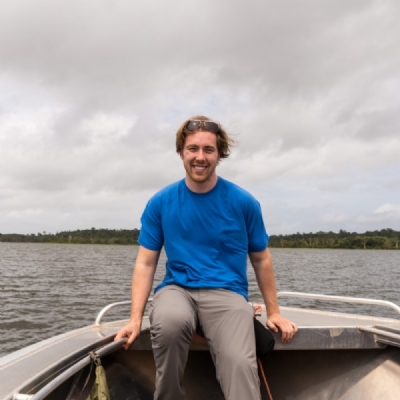 I have never been more captivated by different cultures than I was in Papua New Guinea. The friendly smiles, engaging locals, and rugged scenery made this the adventure of a lifetime.
— Ian Swain II, Vice President

Speak with a Papua New Guinea expert
Call 1-800-227-9246