Mexico Adventures
A Swain Destinations experience in Mexico is a hand-held luxury experience in line with our offerings to all of our destinations. Mexico is renowned for its pristine beaches, accommodation, and fantastic cuisine but selecting the best experiences for your desires is our forte. Swain Destinations loves Mexico for its natural beauty. From stunning beaches, to the deserts of the North, to the jungles of the South, Swain travelers discover so much more than for what they bargained with our personal service throughout a country filled with adventure, luxury and beauty.


Featured Sample Itinerary
Cultural Tour from Mexico City to the Yucatan Peninsula
9 nights
from

$7,575 p/p
per person
Take a thrilling adventure from Mexico City to the Yucatan Peninsula. Along the way, visit some of the country's greatest archeological sites including Chichen Itza, Uxmal, Teotihuacan, the Puuc Route, and the beach-side ruins at Tulum.
On top of these ancient wonders, you will also visit the Sian Ka'an Biosphere Reserve, a biologically rich UNESCO World Heritage Site, plus the gorgeous coastal city of Campeche and the stunning city of Merida.
Details
2 Nights Mexico City
Tour of Mexico's Maya ruins
Teotihuacan Archaeological Site Tour
2 Nights Uayamón
Campeche City Tour
2 Nights Mérida
Sian Ka'an Biosphere Reserve Tour
3 Nights Playa del Carmen
See More Details
Day by Day
Day 1 – Mexico City Airport to Las Alcobas Hotel
A representative will greet you in the arrivals hall of Mexico City International Airport. They will accompany you to the awaiting car and introduce you to the driver. Transfer to your Las Alcobas hotel by private vehicle.

Starting Accommodation: Las Alcobas Hotel
Day 2 – Teotihuacan Archaeological Site and Basilica of Our Lady of Guadalupe
This morning, meet your guide in the hotel lobby to head on the 30 mile journey (1 hour) to Teotihuacán, which in Nahuatl means 'the birthplace of the gods'. Your expert guide will lead you on an exploration of the area that echoes with the sound of Mesoamerican flutes played all around. You will walk down the Avenue of the Dead, so called because it was the route that sacrificial victims walked before climbing the pyramid to be sacrificed to the gods. You will also have a chance to climb the 210 foot tall Pyramid of the Sun and/or the 140 foot high Pyramid of the Moon and look out across the city and valley of Teotihuacán.

Returning toward the city, visit the Shrine of Guadalupe (40 mins, 26 miles). Many Catholics refer to the Virgin of Guadalupe as the mother of Mexico. You will explore the site with your guide, learning about the pilgrimage of millions of Mexicans that takes place every December. The old Basilica, built in 1536, still stands on the site but is no longer in use. The new Basilica was built in the 1970s as the old one weakened and began to sink. You will enter the new basilica with your guide, where you will learn about the architecture of this building, which can accommodate 50,000 people. You will also have a chance to see the original vision of the Virgin, robed in green and surrounded by a halo of light. Return to your hotel mid to late afternoon.

Starting Accommodation: Las Alcobas Hotel (B)
Day 3 – Travel to Campeche
Ahead of your flight, you will be transferred from your accommodations to the Mexico City Airport.

Takeoff to Campeche City and continue on the next stage of your adventure.

Starting Accommodation: Hacienda Uayamón (B)
Day 4 – Edzna Archaeological Zone and Campeche City Tour
Meet your guide at your hotel and start your day with a short drive to Edzna, the Maya archaeological site outside of Campeche. Built on a platform 40 meters high, Edzna's major temple, Edificio de los Cinco Pisos (Five-Story Building) provides a great view of the plazas below as well as a panorama of the countryside.

Afterward you will discover that Campeche is a UNESCO World Heritage site with restored cobblestone streets, pastel-colored mansions, and impressive fortified walls that protected this former Spanish port from marauding pirates. It is a perfect place for an afternoon stroll along the malecon, the waterfront promenade, or a visit to the scenic Plaza Principal. Enjoy a privately guided visit
of the walled city center.

Starting Accommodation: Hacienda Uayamón (B)
Day 5 – Uxmal Archaeological Zone with Transfer to Merida
Early today, check out of your hotel and begin the two hour drive towards the archaeological zone of Uxmal (OOSH-mahl), which means 'built three times' in the Mayan language, and though its name is a mystery, its beauty is not. As a World Heritage site, it is one of the best restored and maintained ruins in the Yucatan, and certainly one of the most magnificent. Its architecture, some of the most majestic of the Yucatan ruins, is characterized by low horizontal palaces set around courtyards, decorated with rich sculptural elements and details.

Continue to Merida city, arriving early evening at your hotel.

Starting Accommodation: Rosas and Xocolate Boutique Hotel Spa (B, D)
Day 6 – Biosphere Reserve of Celestun and Merida City Tour
Home to more than 2,000 pink flamingos, Celestún is a great place for nature lovers. Taking a boat ride down this salt-water lagoon, you will see the great variety of flora and fauna that naturally thrive there and have a chance to swim in the fresh waters. Discover the historical center of the city of Mérida, the capital of the state of Yucatán. You will learn about Merida's history and contemporary importance, as you explore the Zócalo, the cathedral and the Monument of the Homeland, before heading down El Paseo de Montejo, with its grand, colonial buildings.

Please note: The flamingo watching experience is subject to weather conditions; very few can be seen during the rainy season.

Starting Accommodation: Rosas and Xocolate Boutique Hotel Spa (B, D)
Day 7 – Chichen Itza Experience, Mayan Cenote & transfer to Riviera Maya
An early start this morning as you meet your guide at 6:00am. Prior to opening and accompanied by your guide, enjoy an unforgettable private experience as you explore and admire the ancient Maya city of Chichen Itza. Today you may also enjoy the visit to Ik Kil Mayan Cenote, a park surrounded by exotic plants and trees is the perfect habitat for hundreds of wild birds such as toucans, parrots, mockingbirds, cardinals, fly catchers, turquoise mot-mot, and many more. Later this afternoon you will be privately transferred to Riviera Maya which is approximately 152 miles.

Please note, private entrance to Chichen Itza is subject to permit approval.

Starting Accommodation: Rosewood Mayakoba (B)
Day 8 – Tulum and Coba archaeological sites
Explore the ancient Maya city of Tulum, with its vistas over the Caribbean Sea and temples honoring the gods of the wind and rain. Then head to Cobá and climbing the Nohoch Mul Pyramid and looking out over the city whose power stronghold was eroded by the emergence of Chichen Itzá. As you traverse these distinctive sites you will learn about Maya history and cosmology from your expert guide who will lead you in your exploration.

Once your visit concludes, you will be driven back to your hotel in Playa del Carmen (1.5 hours). Remember to bring your bathing suit and a towel.

Starting Accommodation: Rosewood Mayakoba (B)
Day 9 – Sian Ka'an and Muyil
Discover the biosphere reserve of Sian Kaán, exploring the marshes, mangroves, and the flora. You will visit a jungle engulfed Maya temple, take a boat trip along the water, down the 'lazy river.' Your personal, expert guide will pick you up at your Playa del Carmen hotel at 8am and you will drive to Muyil from where you will enter Sian Kaán Biosphere Reserve.

Sian Kaán in Maya means 'origin of the sky.' The reserve is made up of a large water system, marshes and mangroves as well as virgin tropical forest. Arriving at Sian Kaán you will start the tour on foot, taking a short hike through the jungle to the Muyil Maya temple, before walking along a wooden pathway by the water's edge. The next part of the visit will be by boat. Along with your expert guide, you will explore the reserve by water, discovering a cenote (sinkhole) that lies underneath the surface. There will also be a chance to swim in the clear waterways or float along the 'lazy river', don't forget your bathing suit! At the conclusion of your visit you will be driven back to your hotel, approximately a 1 hour drive.

Note, due to new policies and conservation efforts, the boat rides in the Biosphere Reserve of Sian Kaan are limited to three departures per day. There may be wait times of up to 40 minutes to board the boat.

Starting Accommodation: Rosewood Mayakoba (B)
Day 10 – Departure Transfer to Cancun Airport
Ahead of your flight you will be transferred by an English speaking driver from your hotel to Cancun Airport to connect with your departing flight.

(B)

Speak with a Mexico expert
Call 1-800-227-9246
Our Travel Stories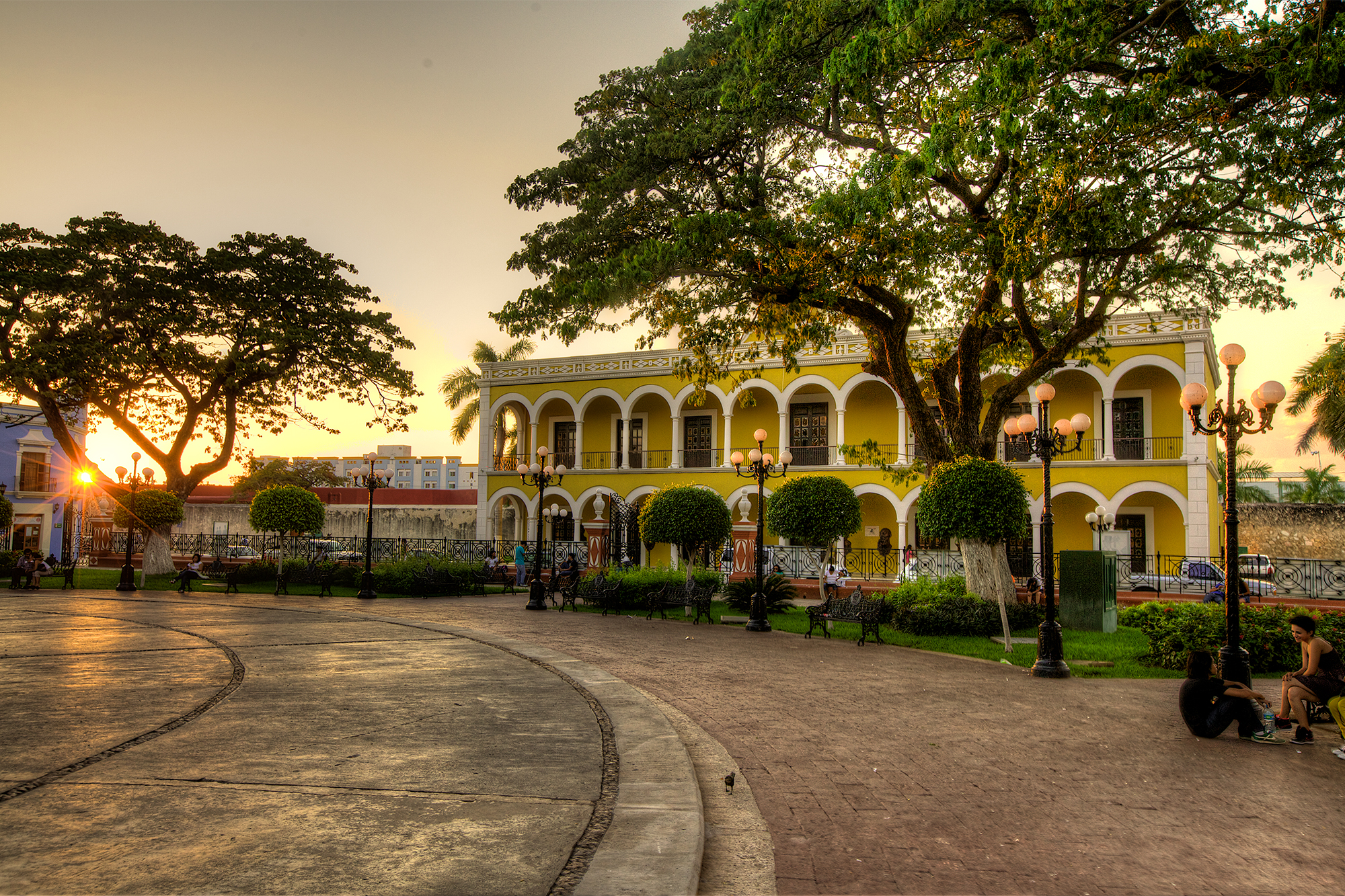 Discover Mexico
A Swain Destinations experience in Mexico is a hand-held luxury...