The great comedian and actor Carl Reiner once said, "A lot of people like snow. I find it to be an unnecessary freezing of water." With old man Winter just now settling in, many will come to echo the sentiments of Mr. Reiner. Shorter days, colder temperatures, and those pesky snow storms will have us clamoring for the return of Spring. Fortunately, you need not wait for the flowers to bloom to beat those winter blues. Here is a list of our top five island getaways for those who would rather wear trunks and shades to hats and gloves.
Lizard Island: Winter Blues Prohibited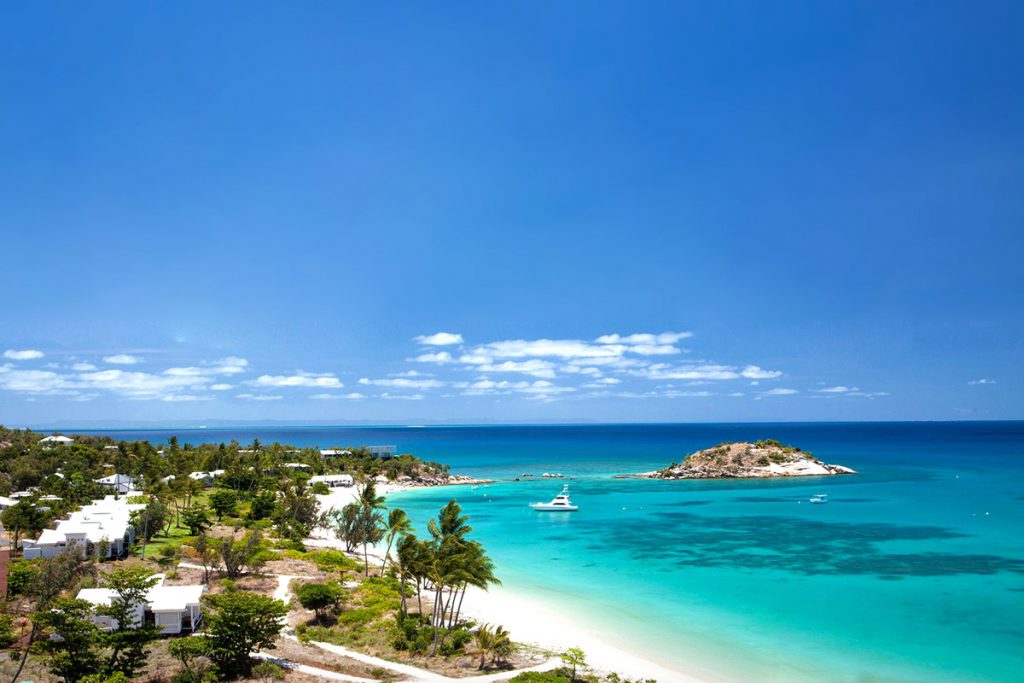 Who needs snow drifts when you have 24 private beaches to choose from? The answer? No one. What's more, the good folks at Lizard Island Resort provide complimentary boat transfers to each of those beaches so that you can visit as many as you want. Secluded and exclusive, the resort is Australia's northernmost island-beach getaway that will have you staying right on the Great Barrier Reef. This means snorkeling, paddle boarding, and diving, as well as exposure to some incredible marine wildlife. Lizard Island Resort simply delivers.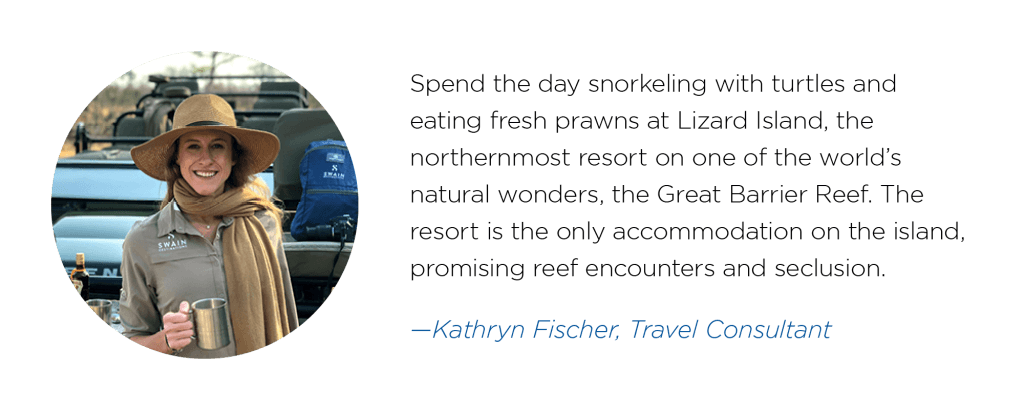 Fiji: Paradise As You Pictured It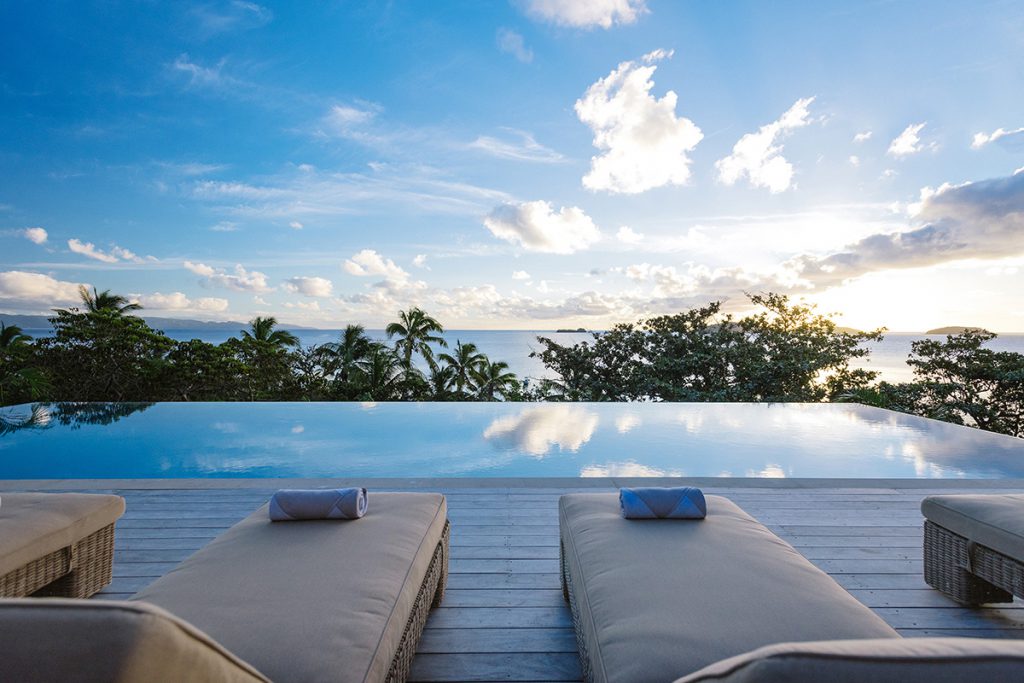 Is there a more fabled island destination than this chain of South Pacific islands? Islands covered with forests, the sun setting into the Pacific, and cocktails adorned with umbrellas. This is represented no better than at Kokomo Island Resort, a private island upon which there are no winter blues to be found. The Beachfront Villas are just that: beautiful villas equipped with private pools and set amid palm trees on the beach. Additionally, many of our travelers opt for a relaxing stopover in Fiji on the backend of an adventure-laden trip in New Zealand. There is no better place to unwind and reflect than Fiji. You will not be disappointed.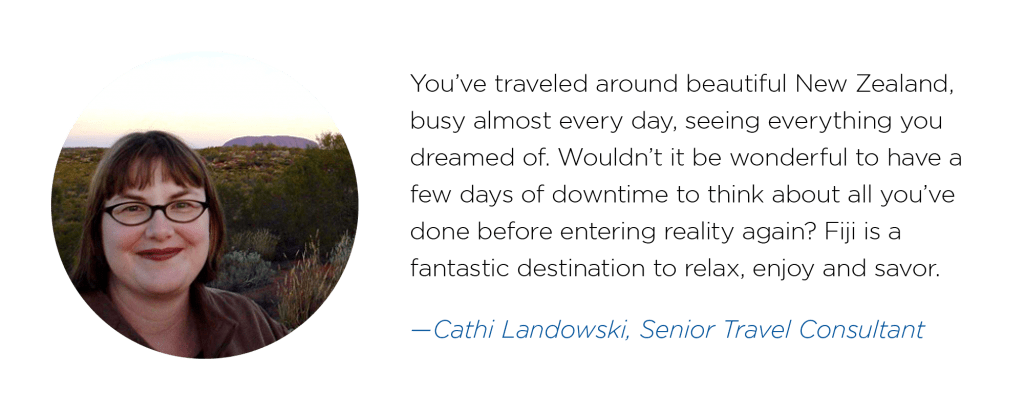 Bali: Winter Blues Banished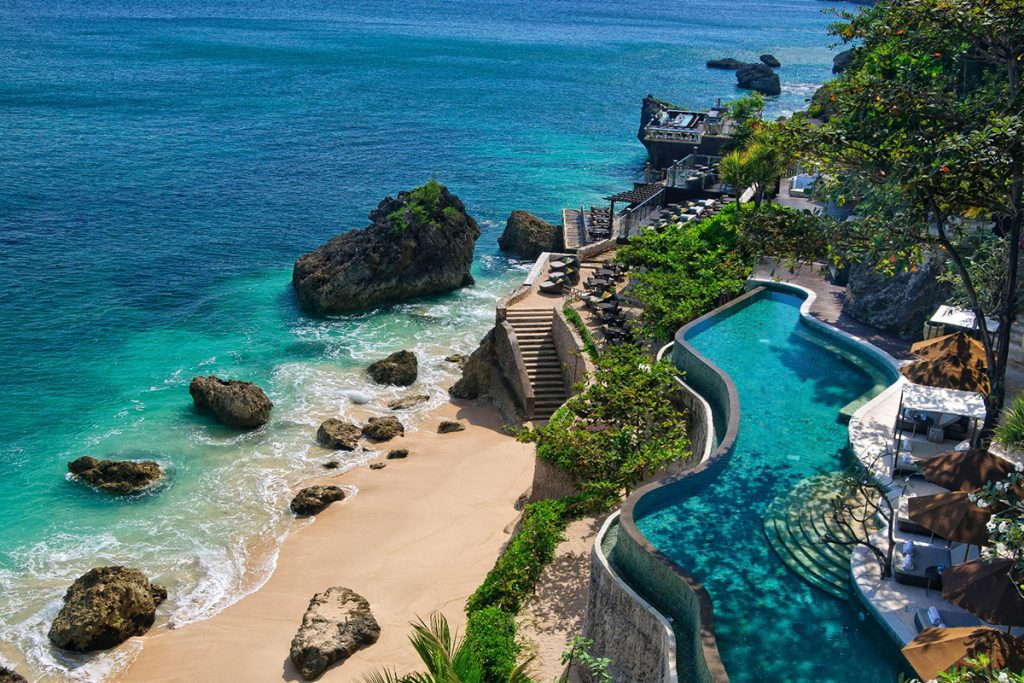 In Bali, the mountains are not covered with snow but instead with volcanic forests and rice paddies. This Indonesian island is perfect for sweating out those winter blues, whether it be on the beach or as a result of some delightfully spicy cuisine. Should you want to stay in the tropical forest, look no further than The Samaya Ubud. Set in the jungle, the accommodations are stunning and the nature trekking is unforgettable. Or opt for the beach and stay at Ayana Resort. Immerse yourself in culture whether it be through their rice planting program or a traditional Balinese cooking class. Exotic and warm, you may never want to leave.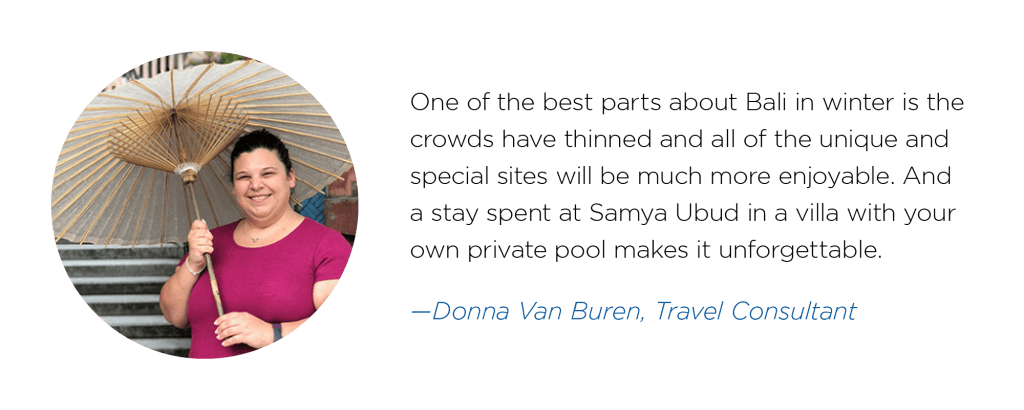 Koh Samui: A Cure for the Cold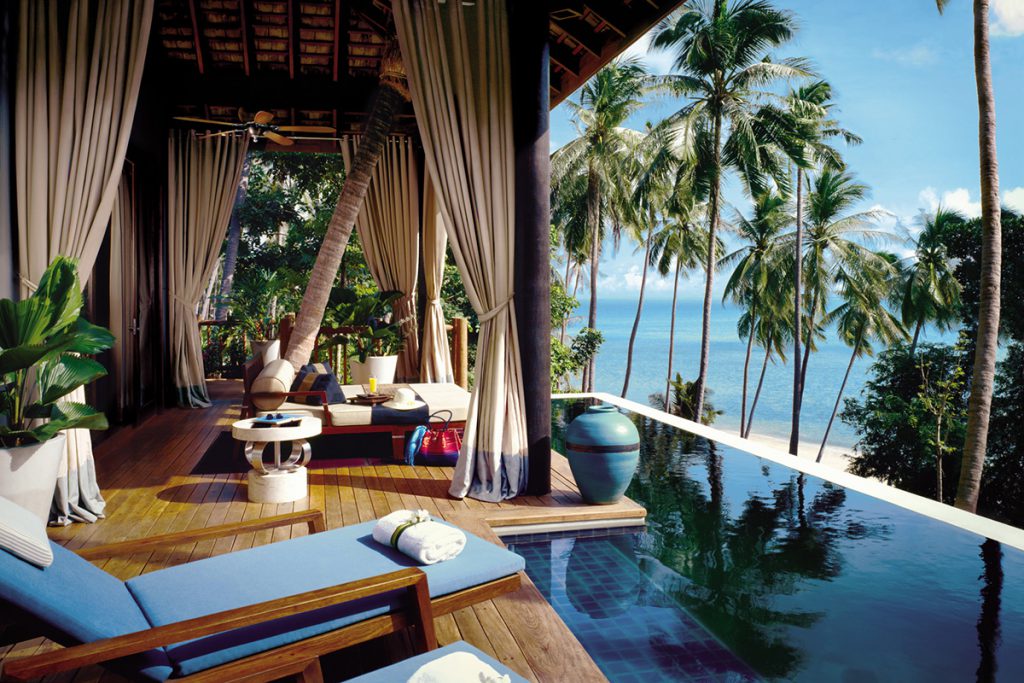 Seeing a monkey scale a tree and snap up a ripe coconut will melt those pesky winter blues. In Koh Samui, it's difficult to feel anything but wonder amid the palm-fringed beaches and coconut plantations. It is that idyllic paradise that you daydream about as you scrape ice from your windshield and, once there, reality exceeds the dream. A stay at the Four Seasons Resort, with its gorgeous tropical views and private plunge pools confirms this notion. Or lodge at the Six Senses and feast your eyes on panoramas of the Gulf of Thailand and its turquoise waters in a setting inspired by a traditional Thai fishing village. Regardless, the only frozen water you will encounter will be the ice in your cocktails.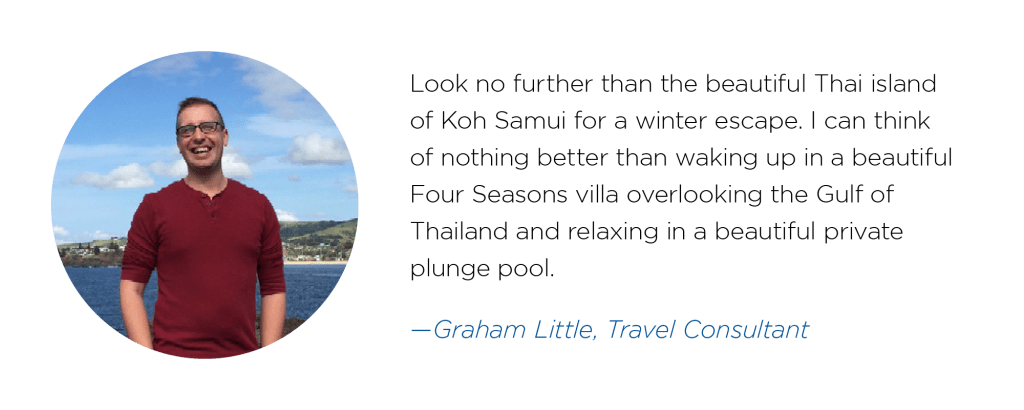 Lord Howe: The Hot, Hidden Gem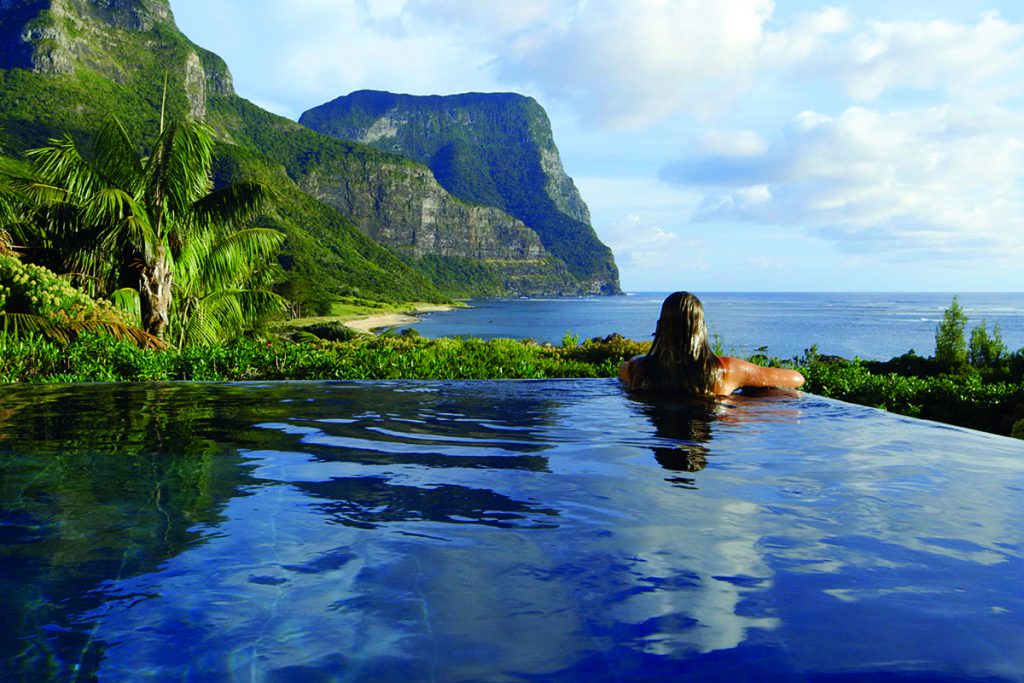 Lose those winter blues on a hike through this green gem of an island. Iconic and World Heritage-listed, Lord Howe Island is less than a two hour flight from Sydney and is a gateway to a tropical haven. The land is lush with greenery and coral reefs line the sea floor that surrounds the island. And, in the center of it all sits Capella Lodge, the island's premium boutique accommodation. Offering breathtaking views of both the ocean and the mountains, Capella Lodge offers a quintessential island experience. Feed fish at Ned's beach, learn to surf at Blinky's Beach, or go on the ridge walk to Kim's Lookout. The options are many and the days are memorable.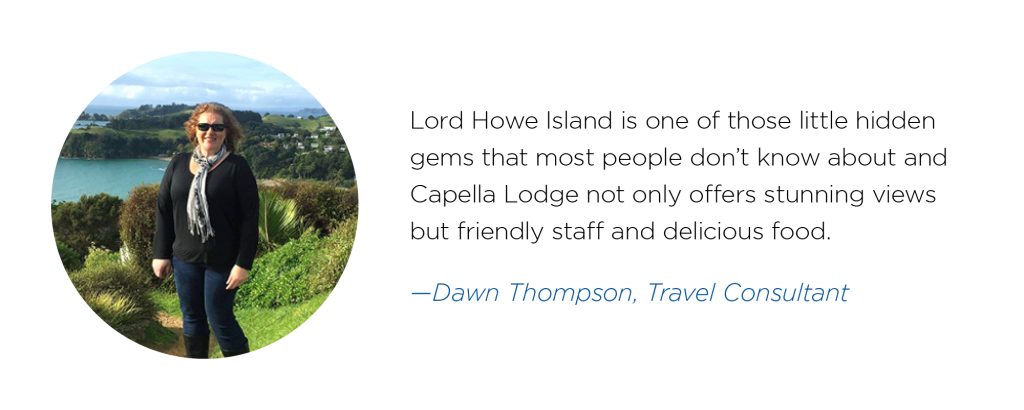 These five island getaways represent some of the best we have to offer. Sun, sand, and jungle, but most importantly, all lacking dark evenings and winter chill. So stop dreaming about an island getaway while you spread salt on your sidewalk or layer on your third jacket. Instead, escape the dreary winter with one of our Team's favorite exotic getaways to an island paradise. You will not regret it.