The True North is a cruiser purpose-built to take passengers into remote areas of Northern Australia, Indonesia and Papua New Guinea while maintaining luxury hotel standards aboard.
The True North's capabilities separate it from any ocean liner. No other luxury craft can traverse the inland rivers and gorges in this region and pass through river deltas to the sea unaided.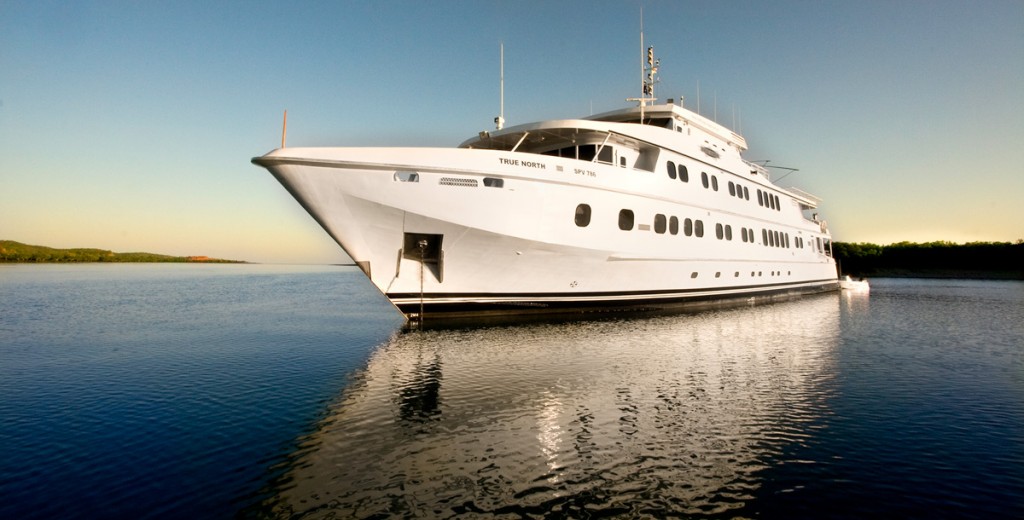 As the True North skims through the wilds of northern Australia, Indonesia and New Guinea guests can take in the sensational views of land untouched by man and time from all over the vessel.
The True North is accompanied by its own expedition boats, not rubber life boats but rugged exploring and fishing vessels, and an onboard helicopter that can drop you onto inaccessible mountain ledges and other sites in air conditioned comfort and without damage to nature.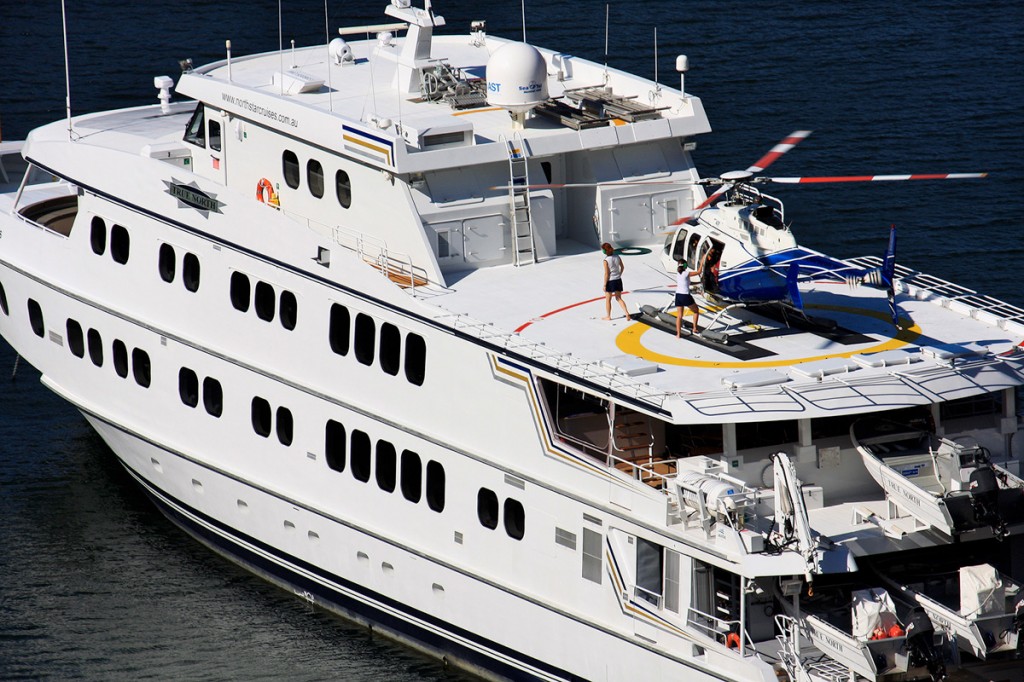 The Crew
The crew is mostly made up of enthusiastic local Australians that have a great deal of local knowledge. Some have a scientific interest for being onboard while others are the cream of the crop of Australian hospitality staff. They are handpicked for their good humor and attention to detail.
The ship's naturalist and biologist can present information on plasma TV screens about aboriginal rock art, anthropology of local tribes or an overview of how the coral reefs were formed billions of years ago. They'll even join you in the expedition's boats when the True North drops anchor and passengers and crew go exploring more intimate sights.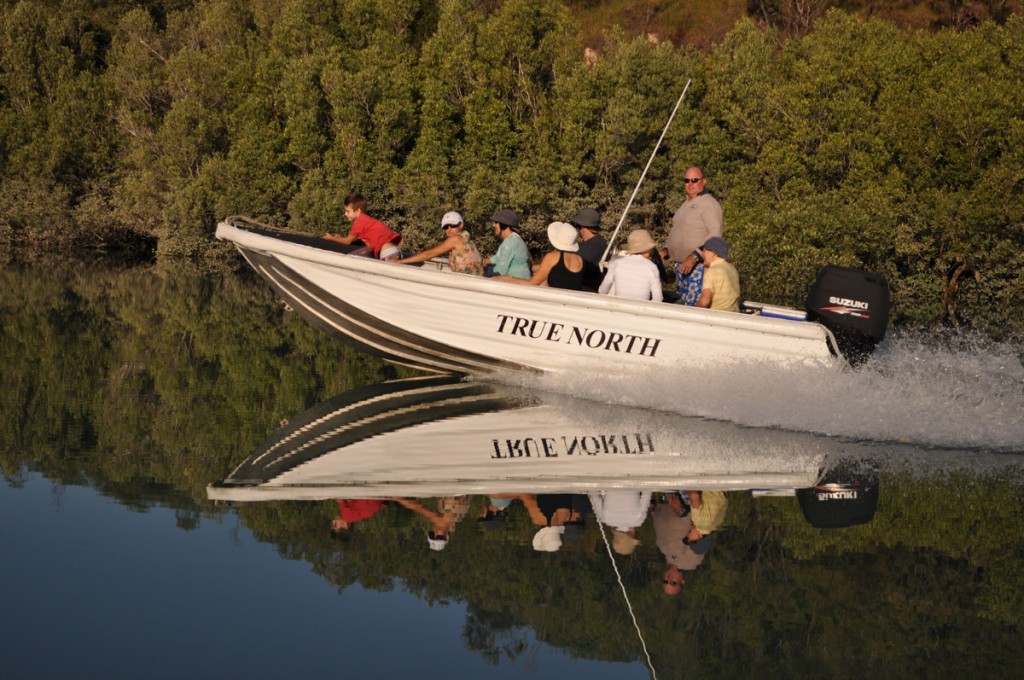 Australian Coast Cruises
While there are opportunities to snorkel and dive on all cruises, the Australian Coast Cruises are perfect for those who seek a unique diving experience. You'll visit pristine reefs of unique depths and form, and fish waters filled with monster sail fish. You can also visit the Great Barrier Reef where few tourist boats cruise or visit other fascinating sites like abandoned World War II Japanese ships and planes.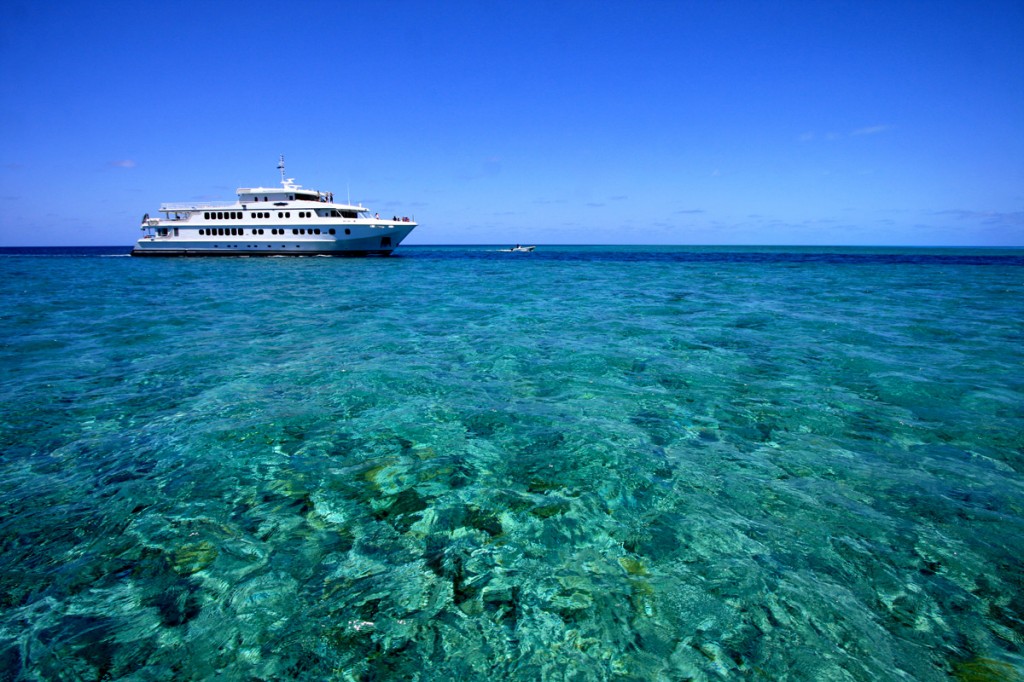 West Papua & Papua New Guinea Cruises
Visit the last people and region on earth to make contact with the outside world. Both West Papua and Papua New Guinea now welcome cultural visitors to their wild jungles and volcanic mountainsides villages. In Papua New Guinea you'll visit the Sepik river communities who still live the way they did in ancient times.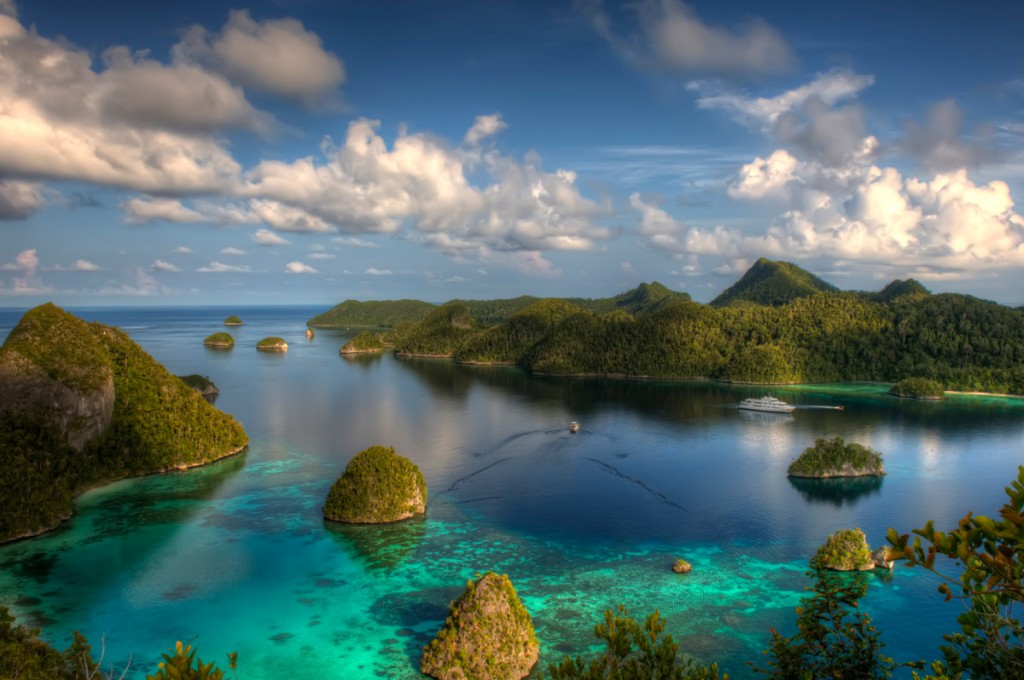 Kimberley Wilderness Cruises
Kimberley Wilderness Cruises pass through the remote rocky gorges and the pristine coastline of the barely inhabited northwest of Australia.
View the world's oldest art galleries with rock art dating back up to 50,000 years. The northern Kimberley is home to Bradshaw art while the southern Kimberley coastline boasts numerous Wandjina rock art sites.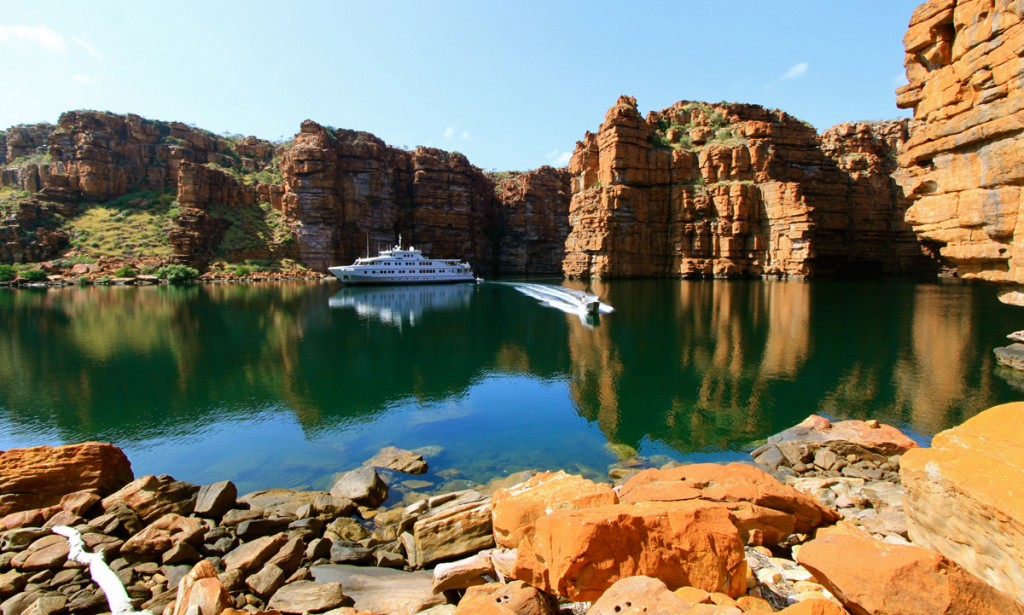 The True North gives guests the unique ability to visit some of the most remote parts of our planet but to get there in complete luxury.