1. There are 74 islands. The best thing about this breathtaking assortment of islands in the Coral Sea is that there are so many of them. Located along the coast of Queensland, the Whitsundays are made up of islands, reefs, rainforests and deserted coastlines.

2. The Whitsundays welcome every type of traveler. From high-end luxury, to eco-style, there are experiences and accommodations to suit almost everyone. This includes family-friendly, all-inclusive lodging, activity-based destinations, and those catering to food and wine connoisseurs.
3. Getting there is a quick hop. Whitsunday Coast Airport is serviced by Virgin Blue and Jetstar, which offer daily flights from Brisbane and connecting flights from other cities. The airport is in Proserpine, approximately 25 minutes to Airlie Beach. Buses and taxis meet every flight and transfer guests to Airlie Beach or to ferries to the island resorts. Rental cars and limousines also available.

4. The Whitsundays are in the middle of the Great Barrier Reef. This natural wonder of the world is the earth's largest living thing, providing the largest selection of beautiful scuba diving and snorkeling anywhere.

5. They have the best sailing. The Great Barrier Reef protects the Whitsunday Coast and Islands from ocean swells, providing the region with some of the safest sailing and cruising waters in the world.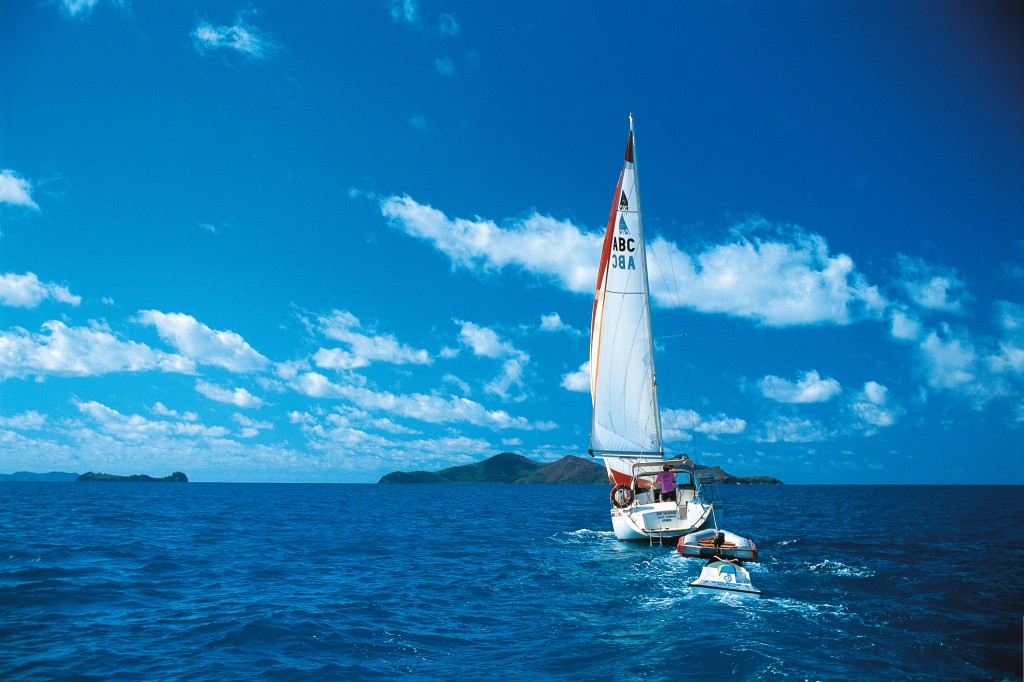 6. You can explore your wilder side. In the Whitsundays, you can turn your adventure meter up a few notches by enjoying jet skis, water skiing or kayaking through the tropical islands. Or see the islands and reef from above in a seaplane or helicopter–and then let it all hang out by skydiving!

7. Commune with the whales. From June through September, whales visit the Whitsundays on their annual migration North. They return each year to give birth in the warm protected waters. Whales are often spotted during day tours around the islands and air tours also often see them during the season.

8. The iconic Whitehaven Beach. Visitors rave about the clarity of the blue waters and silica sand at Whitehaven Beach. Stretching over four miles along Whitsunday Island, the views from the lookout at Hill Inlet are stunning. Boaters and campers can anchor overnight off the beach, or book a national park campsite and camp on the Southern end of the beach.


9. You can learn about the region's indigenous history. Visitors can follow the path of Whitsundays' traditional owners, the Ngaro people, along the Ngaro Sea Trail, which traverses three islands over land and sea. A highlight is the walking track leading to a sheltered cave on Hook Island in Nara Inlet where you can view Aboriginal rock paintings.
10. There's too much to experience. Because you won't be able to see all of the Whitsundays on one trip, you'll just have to come back.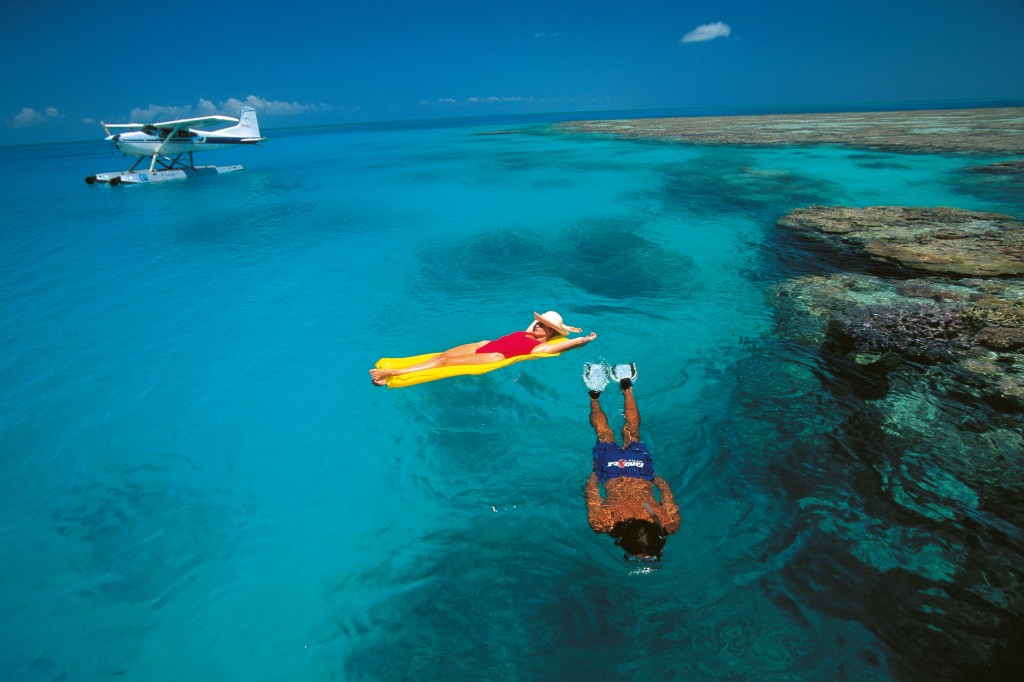 Lastly…it's worth noting that the Whitsundays are home to many renowned island resorts, including qualia, Hayman, Hamilton Island, and Daydream Island Resort and Spa.