The Great Barrier Reef is the underwater world's equivalent of London, Paris, Rome and Beijing all rolled into one.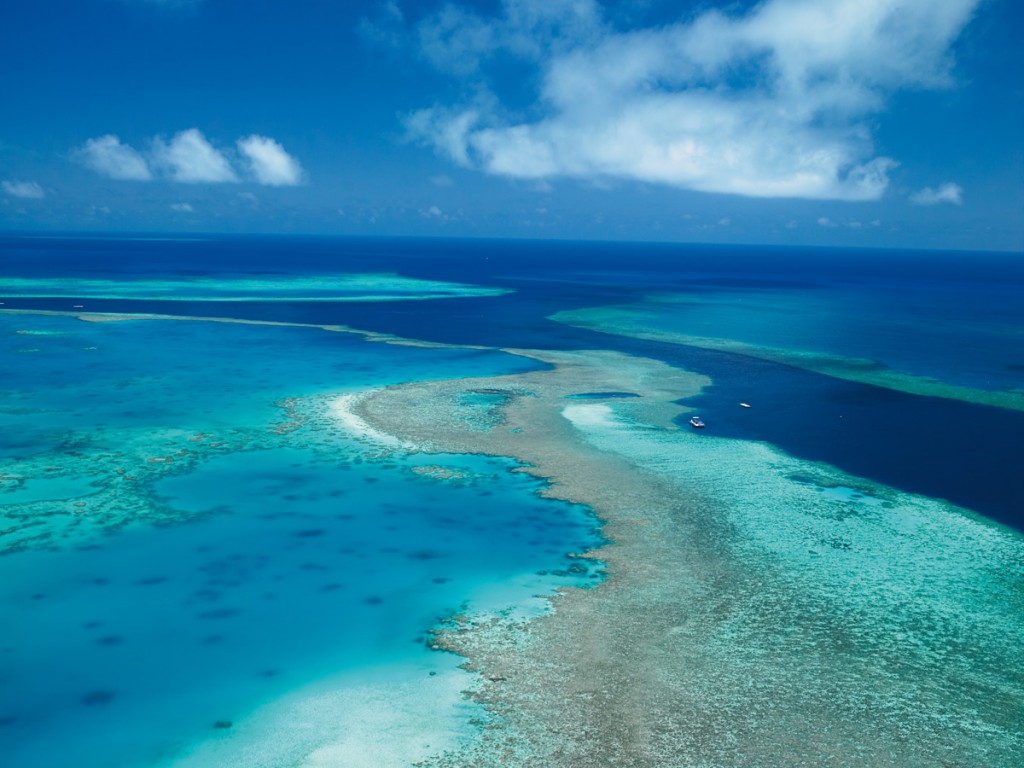 It is a vast coral organism almost as large as California. The Great Barrier Reef encompasses 1,500 miles of tropical coastline, 2,900 reefs and 940 islands and cays.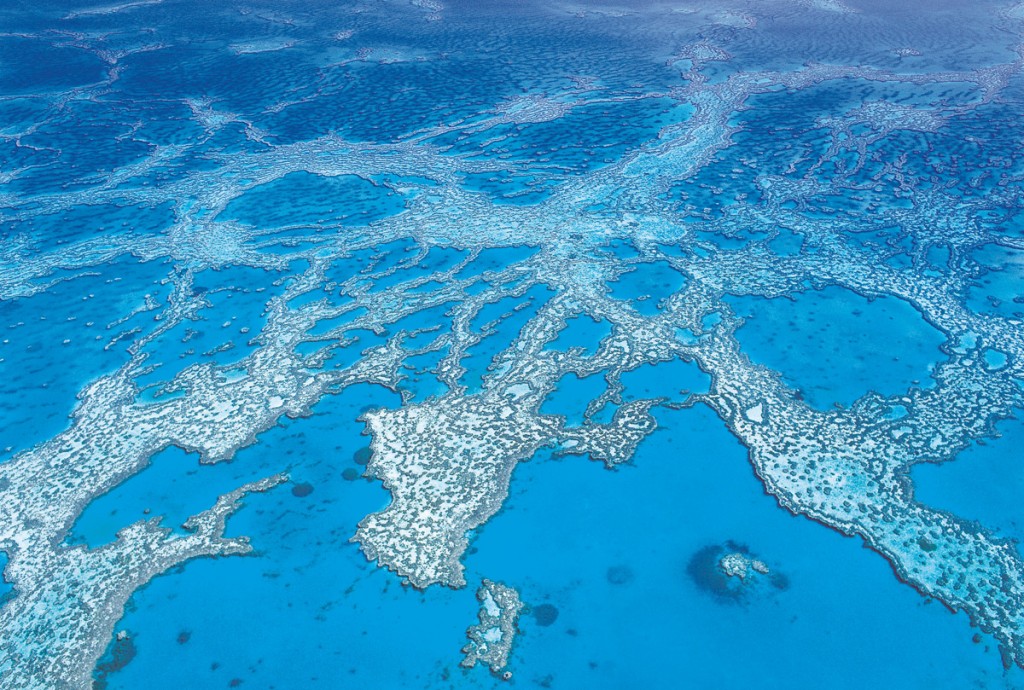 Over 1,500 species of fish live among more than 400 types of hard coral.  The Reef is also home to 130 species of sharks, six threatened species of marine turtles, 30 species of dolphins and dugongs, and an incalculable number of starfish, sponges, crustaceans, mollusks and others creatures too tiny to fathom.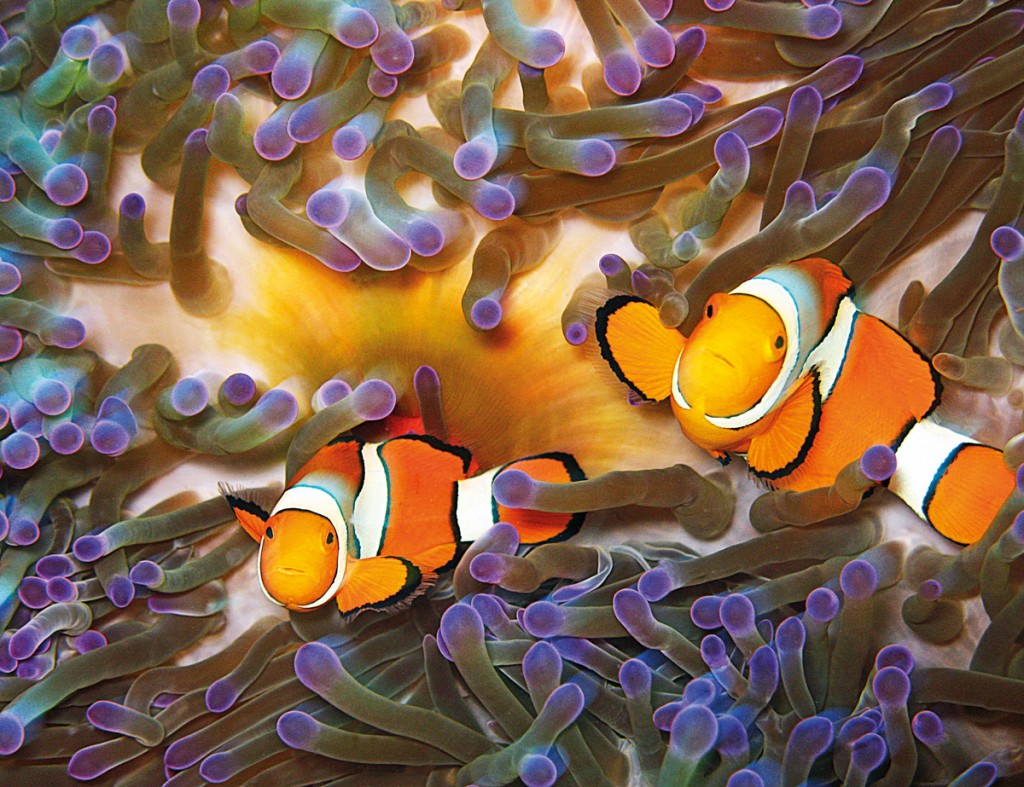 Practice Responsible Diving
In 2013, UNESCO warned that unless action is taken to improve water quality the Great Barrier Reef could be placed on the World Heritage list of endangered properties.
Coral reefs are precise, fragile and balanced marine environments. They require a delicate balance of light, oxygen, clear water, nutrients, temperatures and salt. Threats include climate change, pollution and over-fishing but careless divers and swimmers can also cause major damage.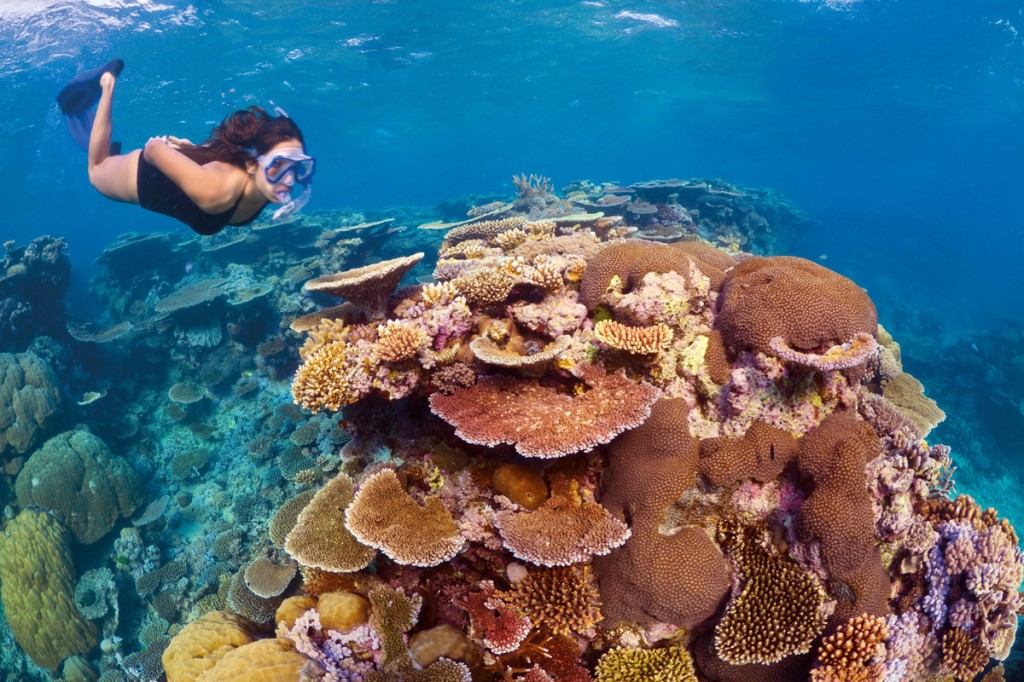 Here are some tips to dive responsibly on the Great Barrier Reef:
Never touch the coral. Coral can be damaged or killed by human touch.
Never take souvenirs from the reef or beaches (and don't buy souvenirs made of shell or coral).  Hard coral bits and shells are part of the billion year recycling process that generates the area's sugary beaches.
While diving, try to carefully manage your buoyancy. The better you control your buoyancy the less likely you are to hit the coral accidentally and damage it.
Strap down your gauges, spare regulator and underwater camera, dangling items can drag along the bottom, damaging coral and other life as you go.
Watch your fins and don't kick hard near any coral.
Be very careful with "swim throughs" and don't attempt them unless you are a seasoned and controlled diver. New divers can panic and grab at the coral for security.
Don't use operators offering feeding or touching of wildlife on the reef. The Great Barrier Reef is a place to observe the underwater world and not an amusement park. Luring animals from their natural behavior disturbs the entire ecosystem.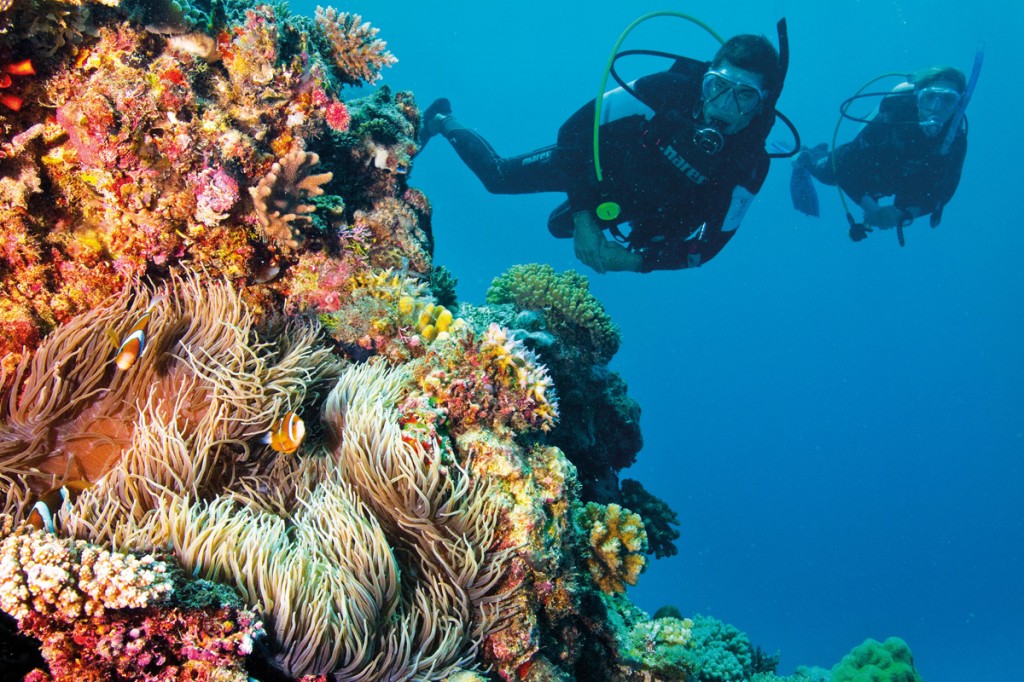 Tourism adds millions of dollars to the Australian economy each year. It is a great incentive for the Australian government to protect the Reef and prosecute those who threaten it. By diving carefully and supporting sustainable tourism on the Great Barrier Reef you can help insure its future for generations to come.