Kangaroo Island isn't that remote, it just feels like a world away.
Just off Australia's southern coast, surrounded by stunning, aquamarine-colored waters, Kangaroo Island is a multifaceted wonderland of bushland, beaches, wildlife and adventure.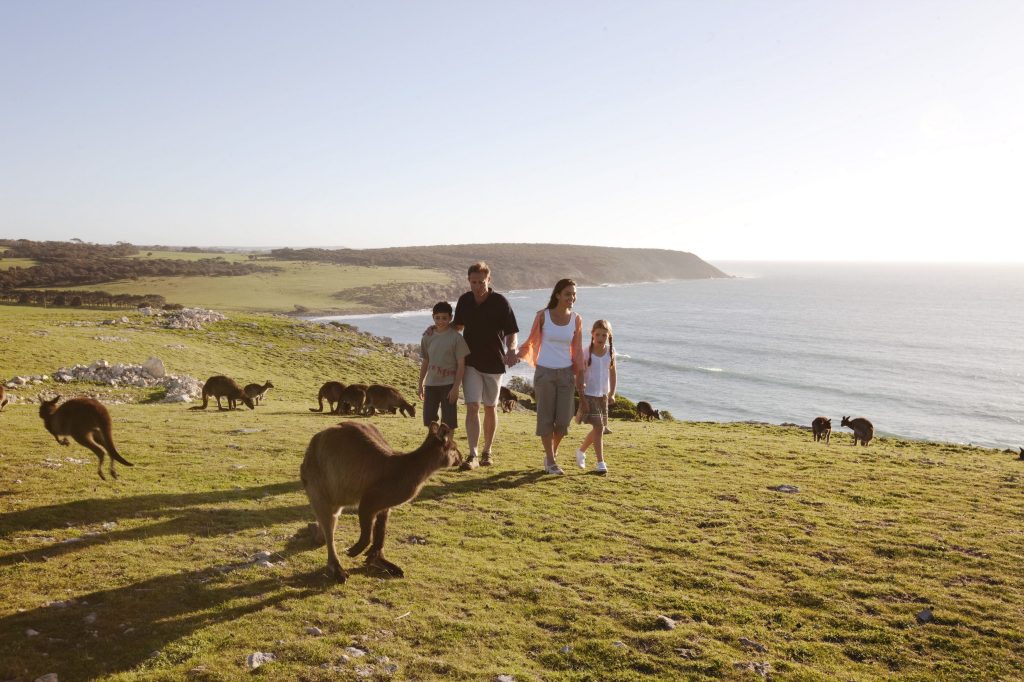 What Kangaroo Island offers is the best of Australia's mainland collected in a smaller package. Covering 4,500 square kilometers, it's home to an abundance of wildlife and spectacular natural attractions. More than one-third of the island is set aside as conservation or national park, where guests can catch glimpses of magnificent birds and mammals, including New Zealand fur seals, koalas, kangaroos, Australian sea lions, ospreys and echidnas.
The Creature Comforts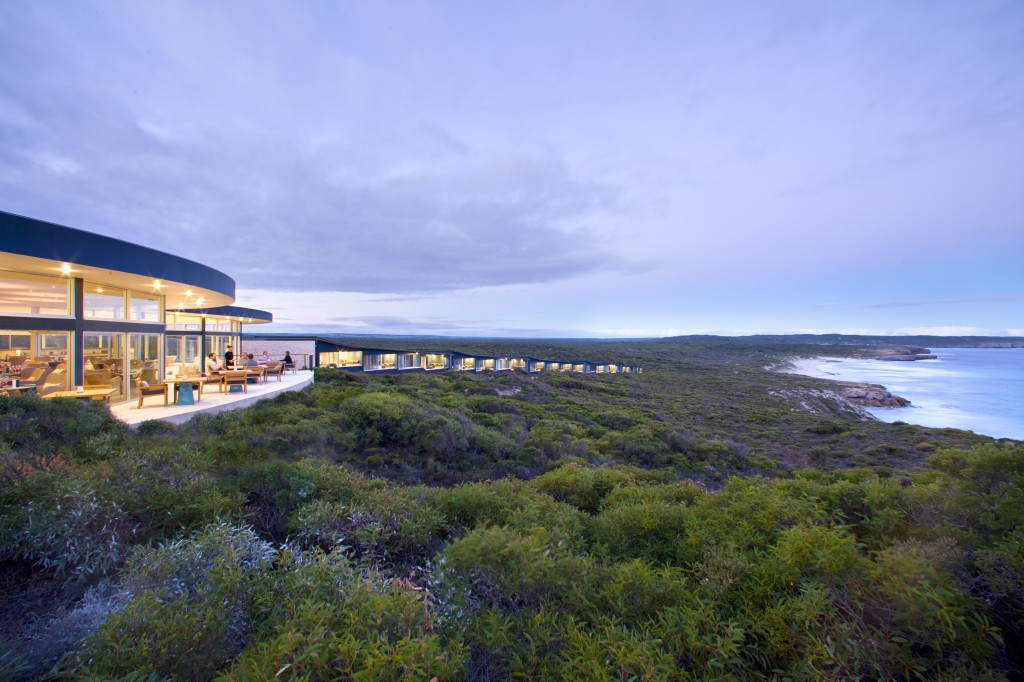 Lest one think this is a rustic destination devoid of creature comforts, Kangaroo Island also is the site of one of the world's finest resorts, Southern Ocean Lodge. Located on a secluded cliff on a rugged 
stretch of coast, the luxury property has 21 exclusive suites with full, panoramic views of the wild Southern Ocean and pristine 
Kangaroo Island wilderness.
The lodge site adjoins both the Flinders Chase and Cape Bouguer/Kelly Hill National Parks and is within easy reach of all of Kangaroo Island's major attractions.
Southern Ocean Lodge's interiors feature lavish king beds, a sunken lounge, glass-walled bathrooms, and an outdoor terrace with occasional seating and daybed. Televisions are in selected suites only, but there is Internet to keep one connected to the rest of the world—if you must be.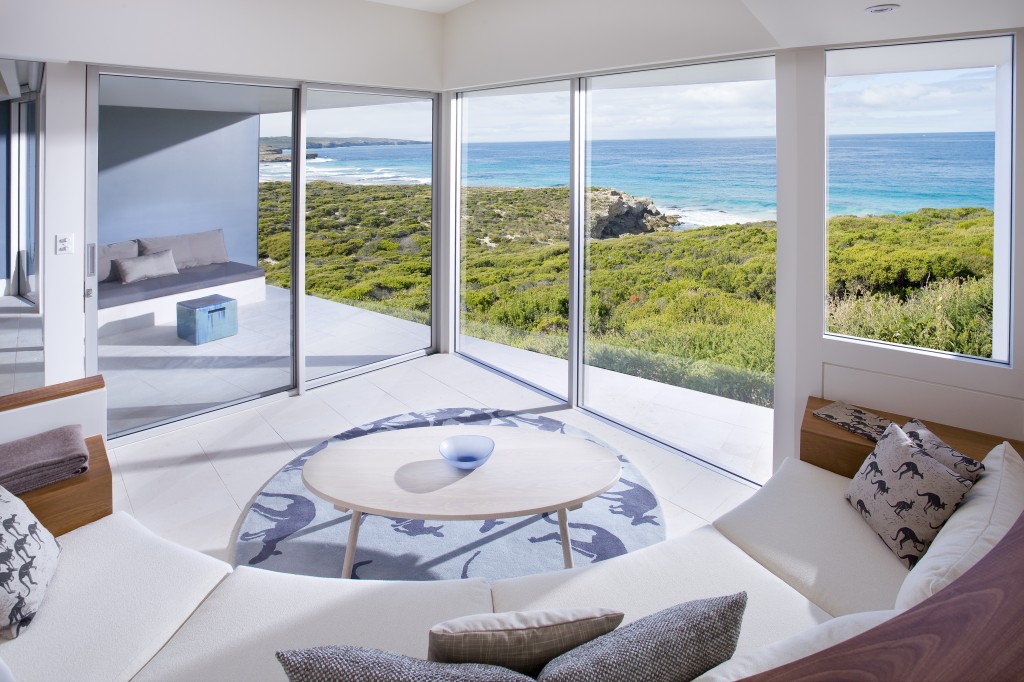 The interiors are stunning, with sandblasted limestone floors and recycled spotted gum feature walls as well as contemporary bespoke furnishings and artworks commissioned from local Kangaroo Island artisans.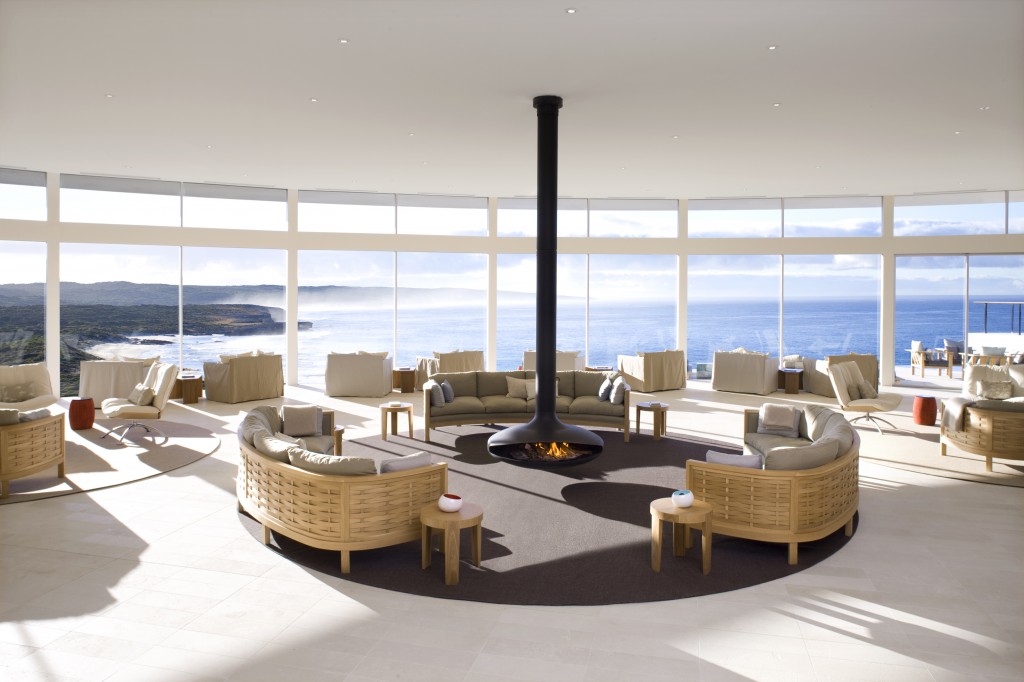 The meals are memorable as well: Guests may sample a petite king crab salad, house-made gnocchi accented by salty Kangaroo Island "samphire," followed with local queen snapper or a rolled pork shoulder, and finished with a cheese selection featuring sheep's milk manchego and haloumi or with a dessert flavored with local lavender or the intense Ligurian honey.
Things to Do
Guests have a wealth of options: Visit a lavender farm or wildlife park. Swim with dolphins or take an extreme boat ride. Surf the sand dunes, gape at the iconic beauty of the lighthouses, or dare to take an underground adventure.
Southern Ocean Lodge offers an easy spot from which to access the wind-shaped dome of Remarkable Rocks and Admirals Arch, located at Cape du Couedic in Flinders Chase National Park. A viewing platform and boardwalk around a cliff face leads visitors to this spectacular natural rock arch, sculpted by weathering and erosion from the sea over thousands of years. While many visitors take the boardwalk to photograph and enjoy the stalactite-fringed vista of the ocean and volcanic rock, a great surprise is the large colony of New Zealand Fur seals that live below.
Getting there
To get there by ferry, take a pleasant, 45-minute ride via Kangaroo Island SeaLink; or by air, Regional Express (REX) operates a 30-minute flight from Adelaide to Kingscote Airport (KGC).