So there I was, strapped into a seaplane gearing up my camera as the engines began puttering to a start. Only minutes before we were all in the dark about what "surprise" our parents had planned for us.
Now, It was just my family and I filling the charter as we all buckled up for the adventure. I was seated on the starboard side, right behind the co-pilots seat. Unfortunately I was beat out by Lianda for that seat as she managed to swiftly sneak by me during boarding while I was carefully avoiding head injury on the roof of the plane. I guess being tall does have some drawbacks.  No to worry however; I made sure to correct this mistake by repeatedly proclaiming my ownership of that seat on the return flight. No matter how old you are, there will always be dibs! But I digress..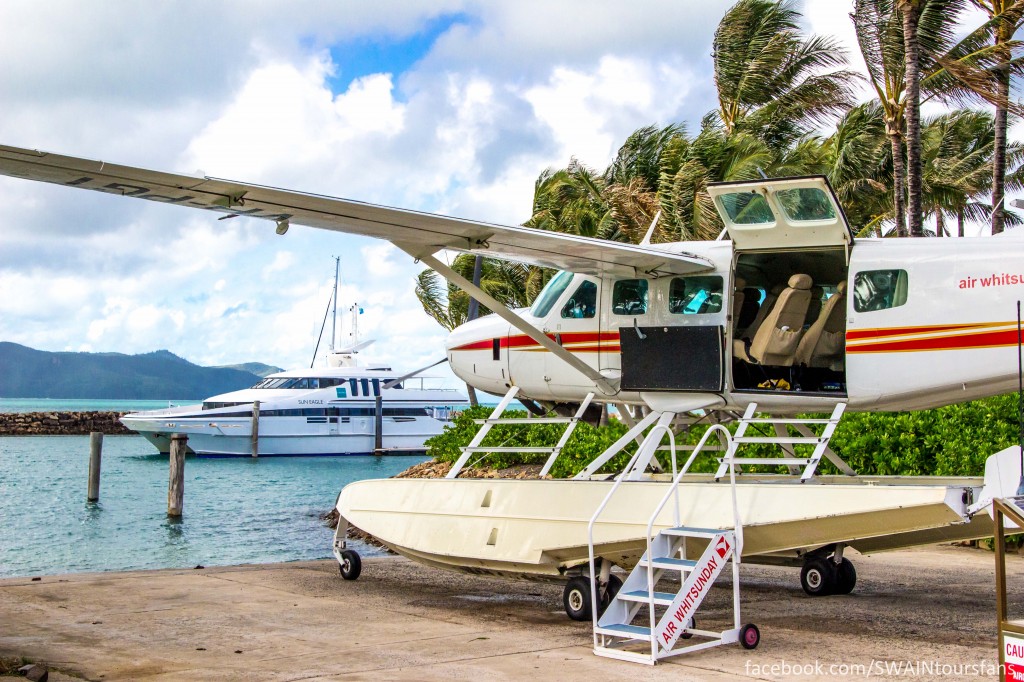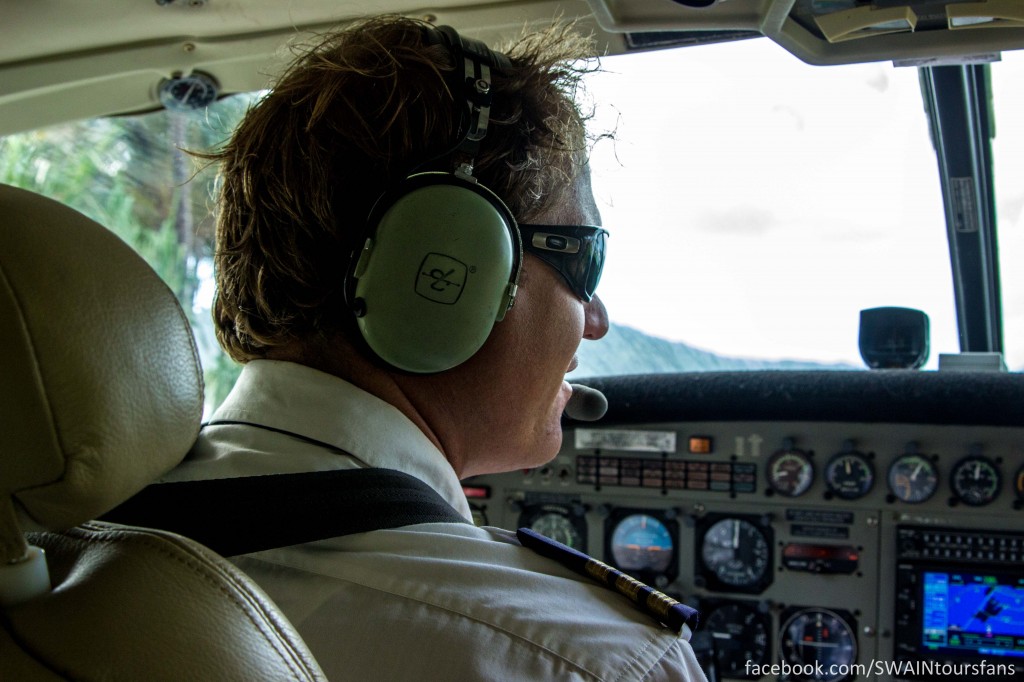 I had thought seeing the islands of Australia from the boat ride to Hayman was beautiful, but seeing them from a few hundred feet in the air was out of this world.  The colors popped with life and it truly brought you to another world. At moments it was hard to believe places like this existed in this world. If only the plane had windows that could open – tough shooting through the glass!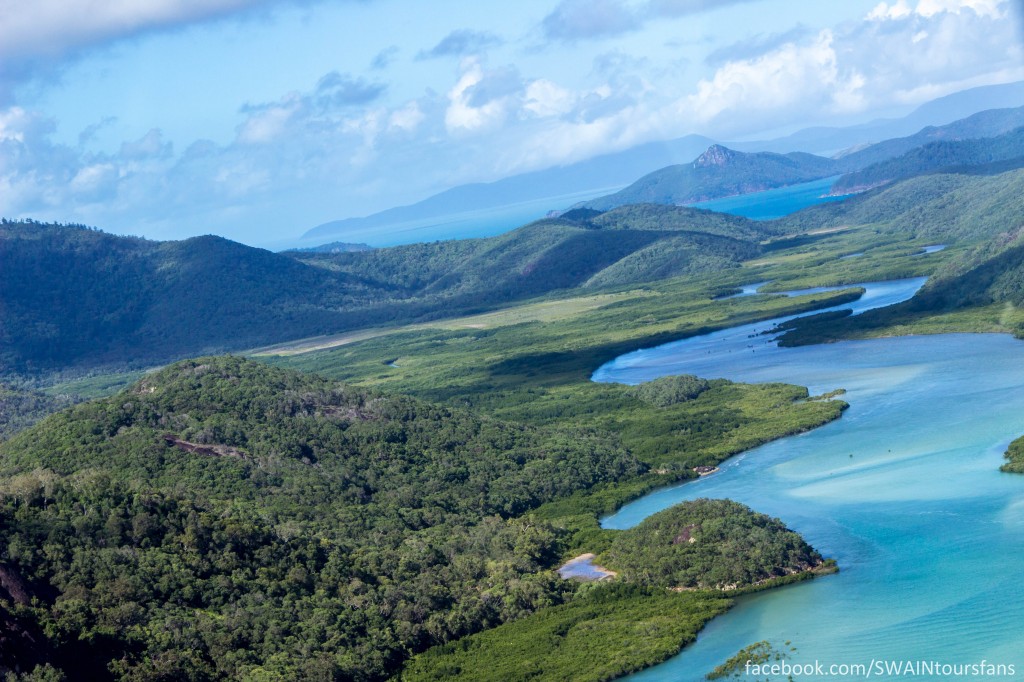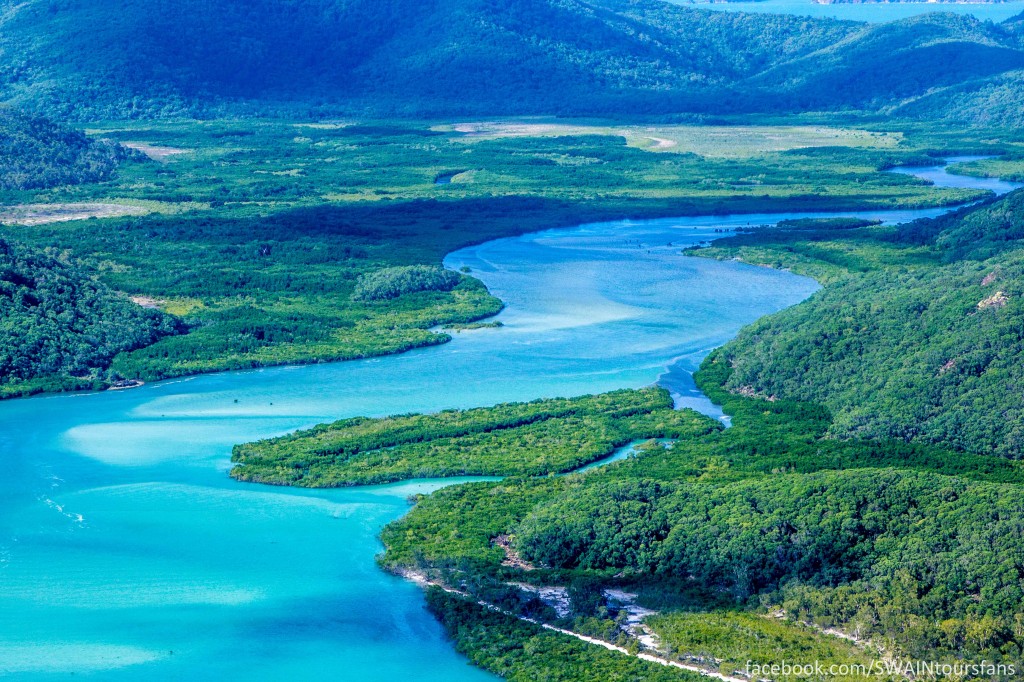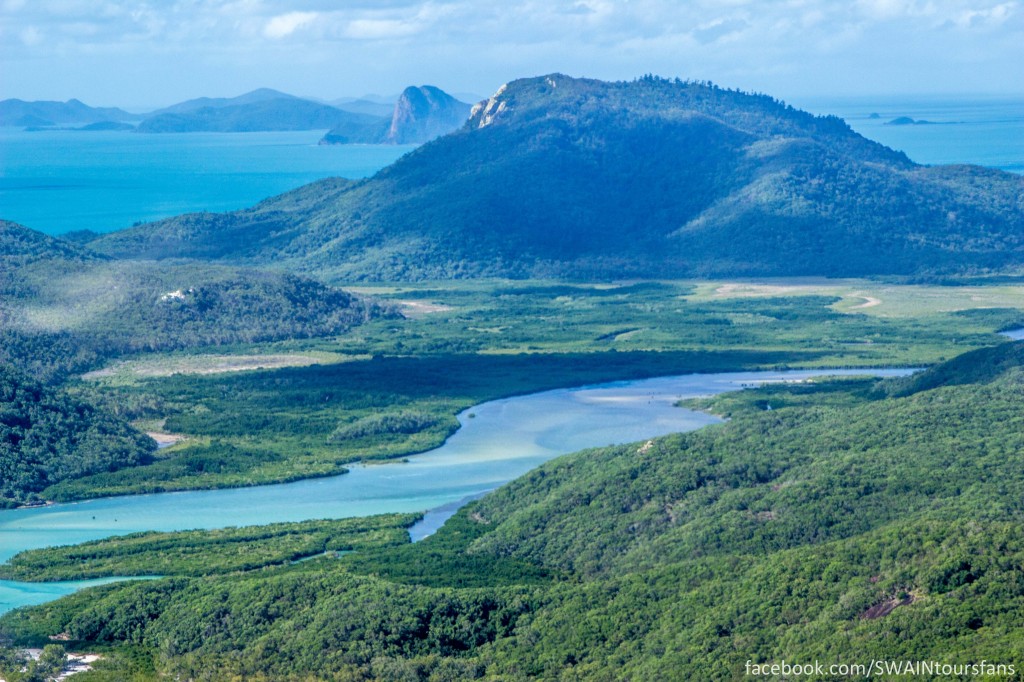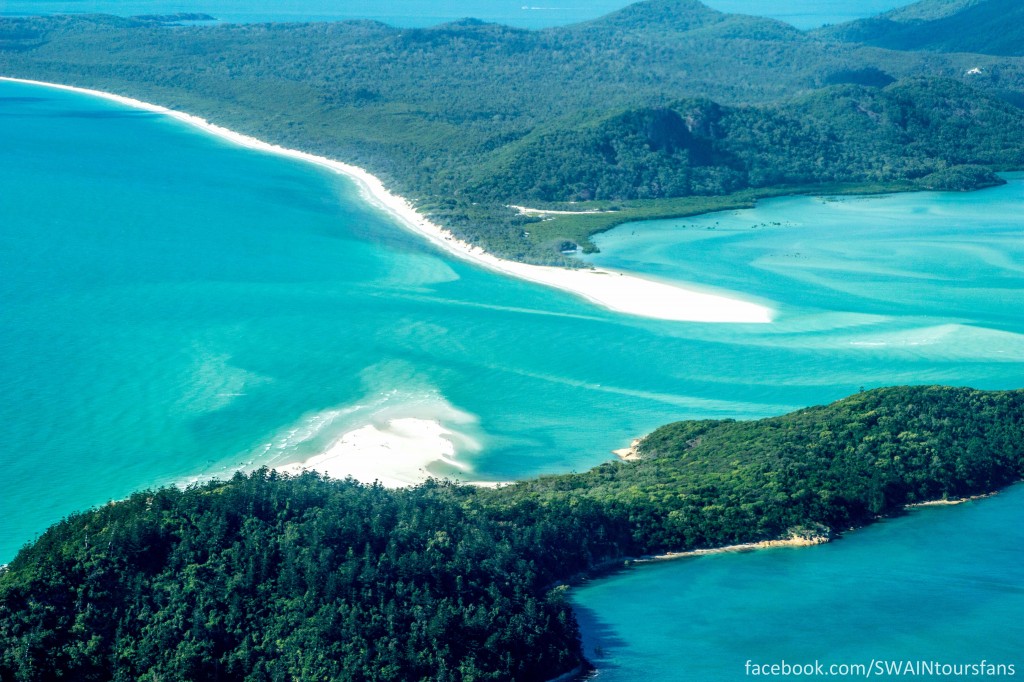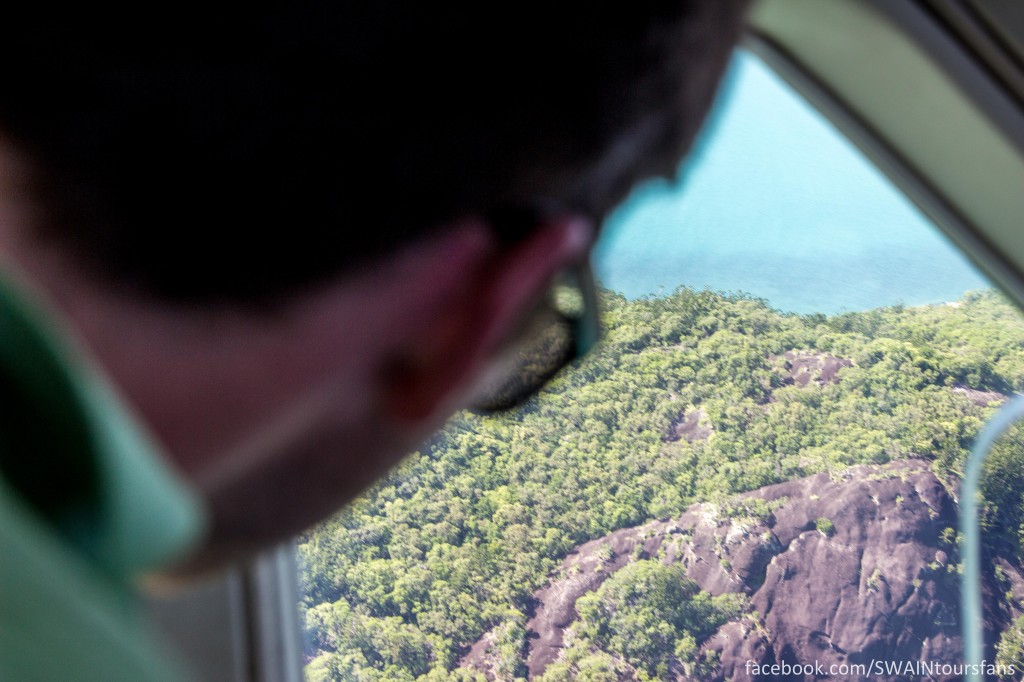 As we circled over Whitehaven Beach – it was as if the pilot pointed to a spot on the beach and began his decent. When your plane can land in water and on a runway, there aren't many places you can't go. As we landed smoothly in the calm waters and cruised towards the beach, I loudly asked over the roar of the engines, "So…how are we going to get from the plane to the beach without going for a bit of a swim?" Without speaking a word, the captain turned his head back and gave me that sly Australian smirk as he simply drove the plane beach-side and nuzzled the shore. Showoff.
My entire family, smiling ear to ear, was so excited and energized about the experience. My father really went out of his way to make this a special trip – and he was killing it. Go Captain Swain.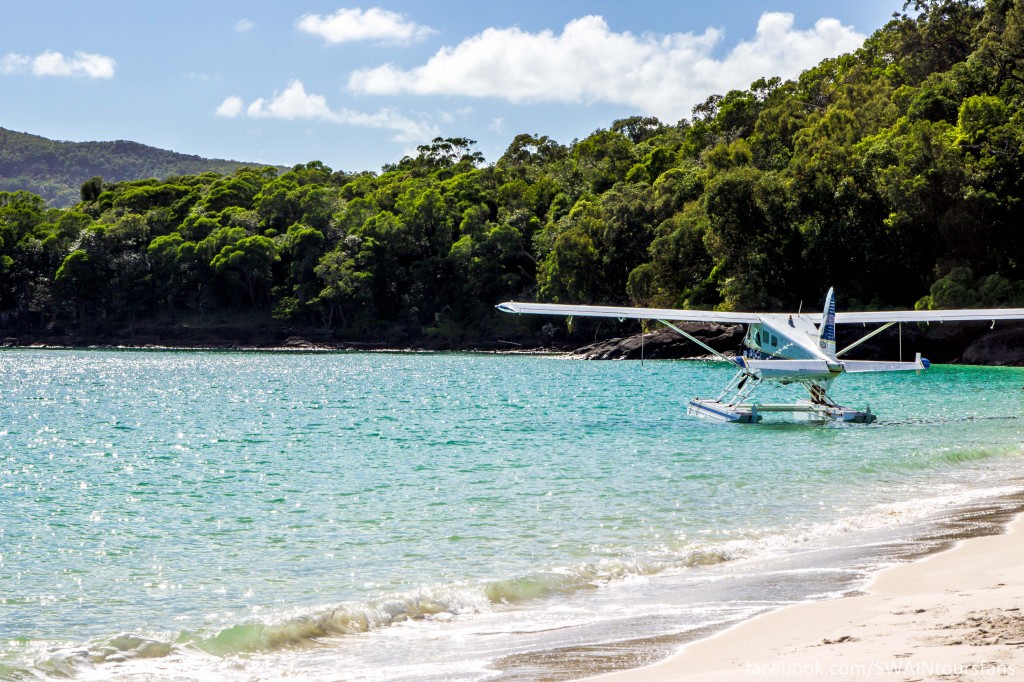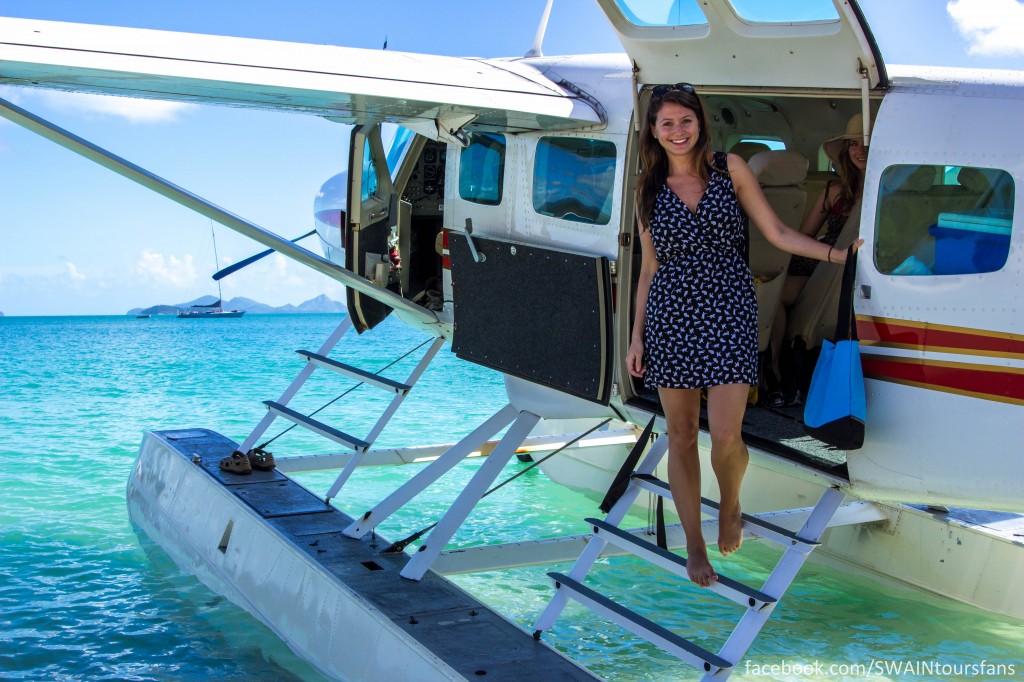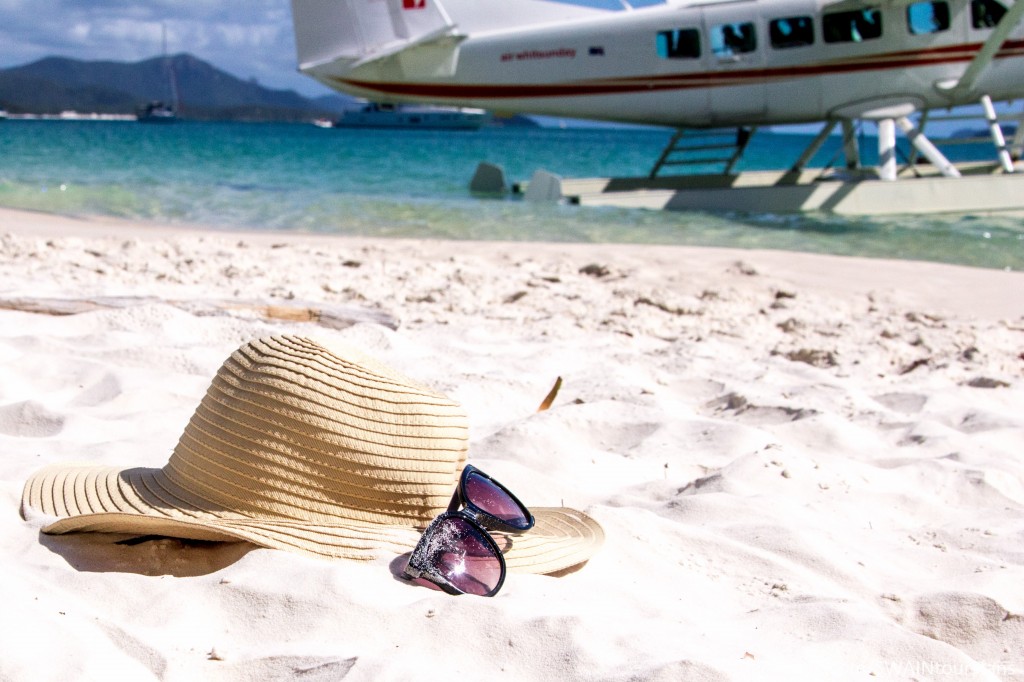 I don't know how exactly to describe how dreamlike Whitehaven Beach was. Picture the most beautiful beach you've ever been too – and multiply that by ten (unless you've been to Whitehaven, then… high-five).
As you walked across what literally is the whitest sand you've ever seen, you could hear little squeaks under your feet. Why the sand squeaks, I do not know. Probably because of how just unspoiled it actually is. I looked over my shoulder to Lianda who was on the ground covering herself with the sand saying, "Have you ever just rolled around in sand?" ….I don't recall that I have, and it was not really on my to-do list – so I awkwardly turned my head back and kept moving along.
The pilot, wearing the most laid back captain's attire ever – a short sleeved captain's shirt and black beach shorts – popped out of the plane with two coolers on his shoulders stocked with champagne, beer and some nibbles – in true Aussie fashion.
Over the next couple hours we drank champagne, snacked on fruits and enjoyed the beach.
For about 30 minutes, Malinda disappeared into the national park section of the beach to explore – it's quite a large island. Kristen creatively searched for a container to sneak "Whitehaven Beach" sand out of the country in. Covered in sand, Lianda began a quick yoga session. My parents and cousins enjoyed the warms waters and I think were in the water for almost our entire stay. I on the other hand, was busy dicing in and out of the ocean with my GoPro trying to channel Aquaman and convince the fish to say cheese. They didn't…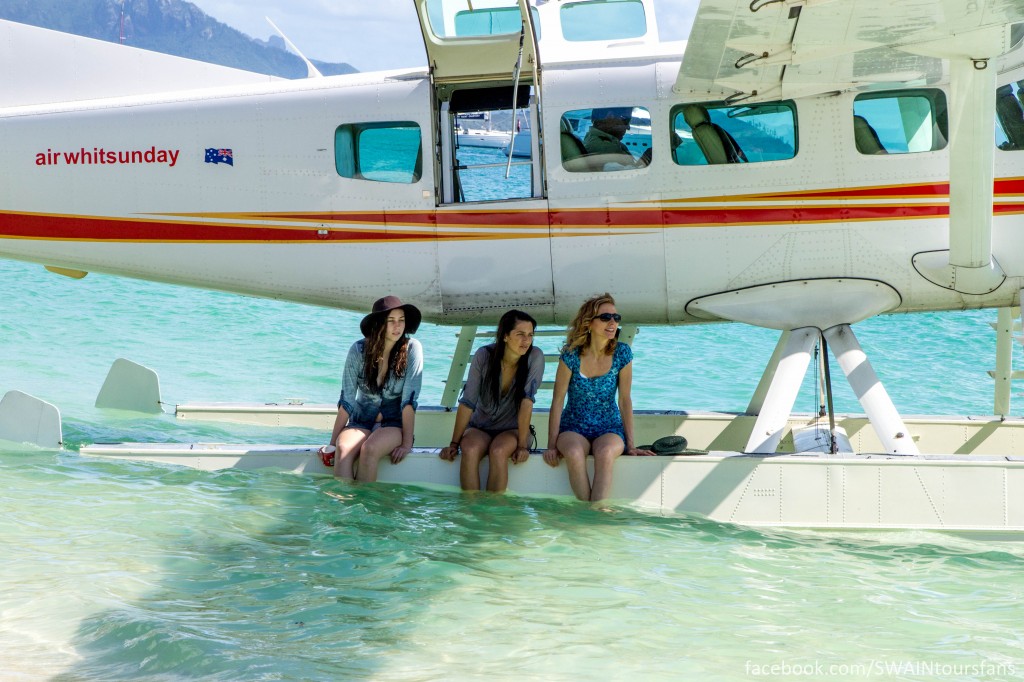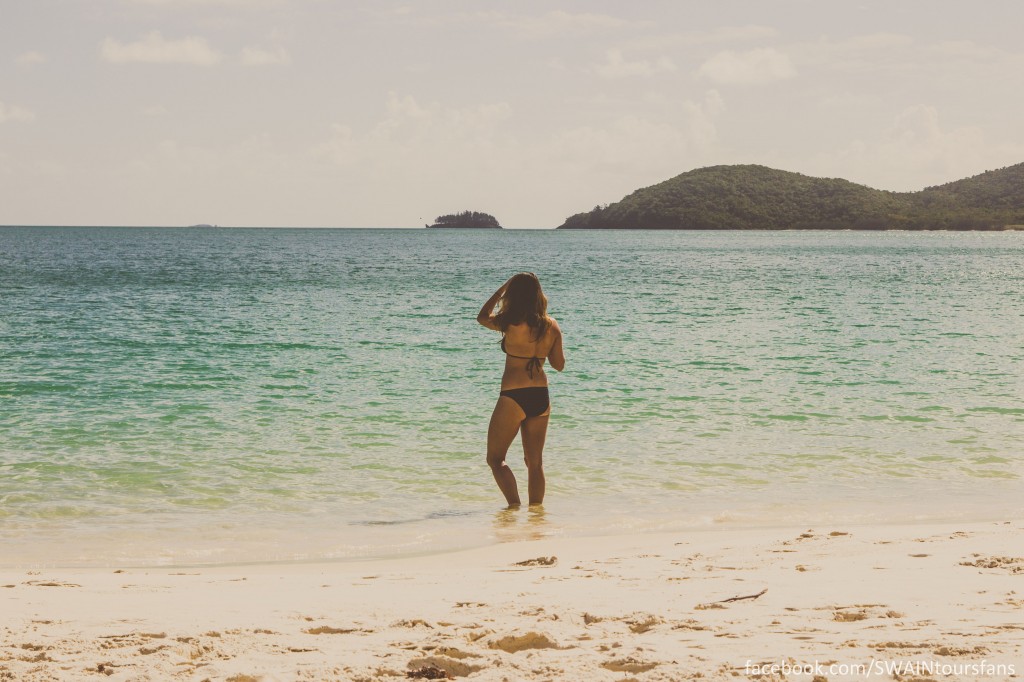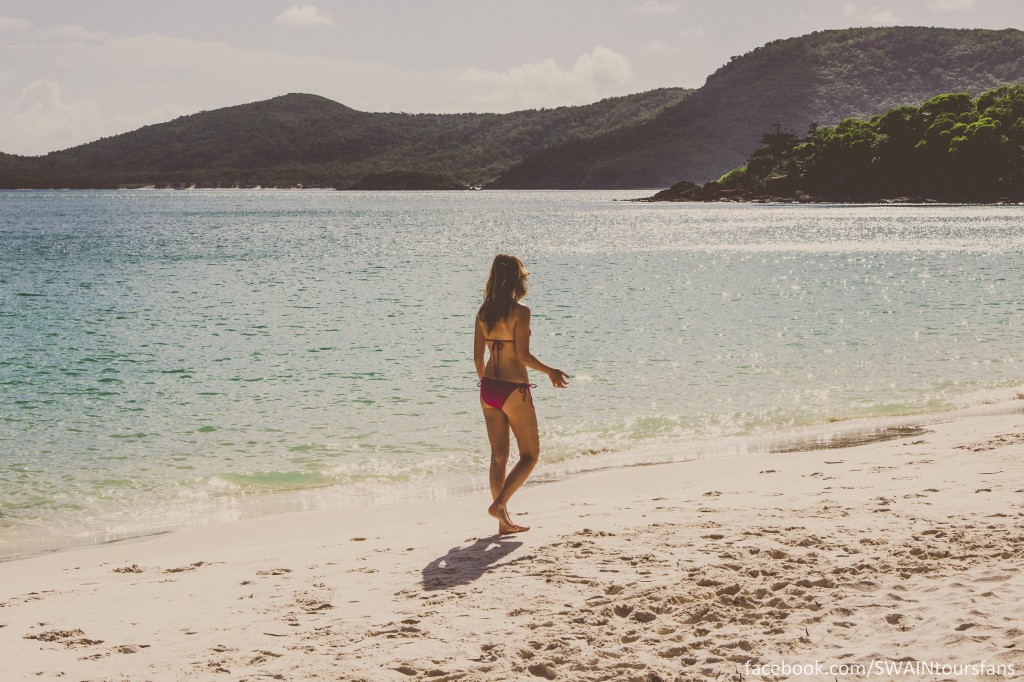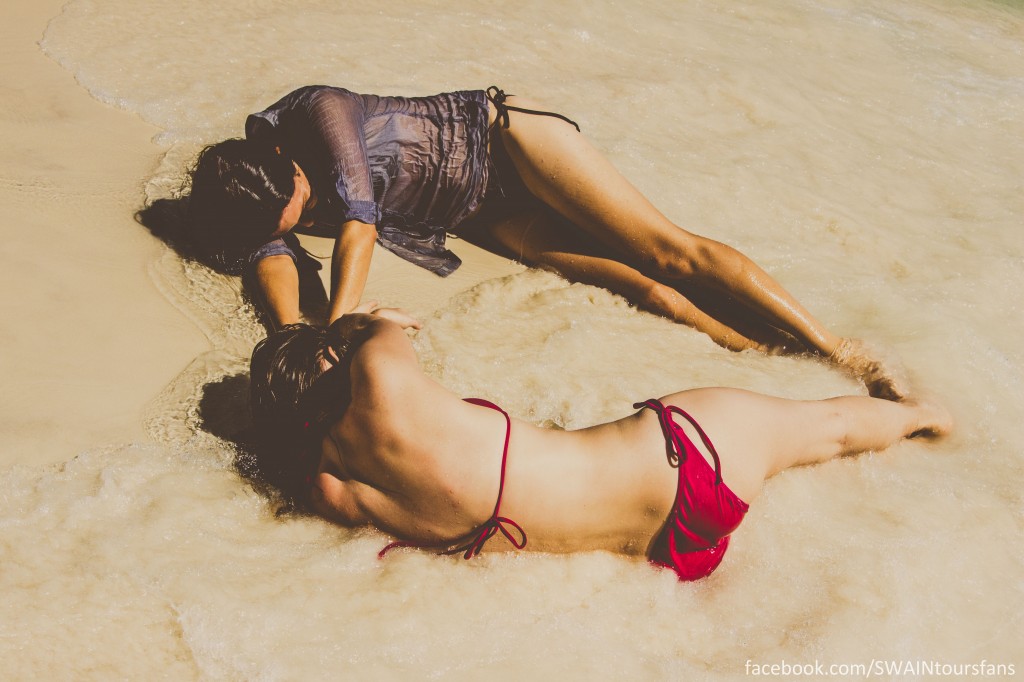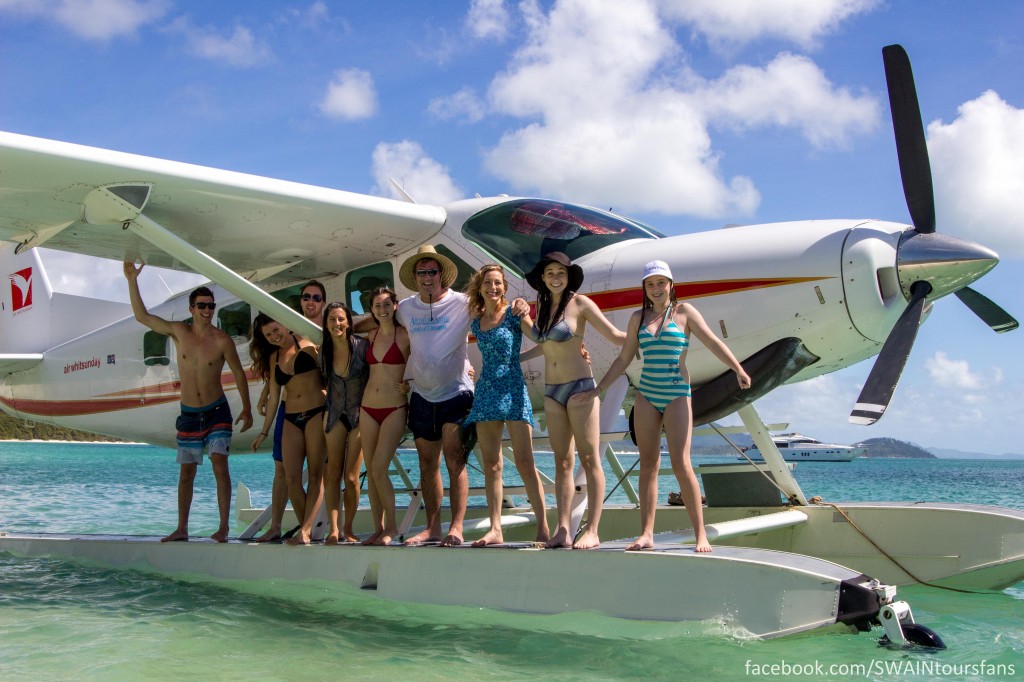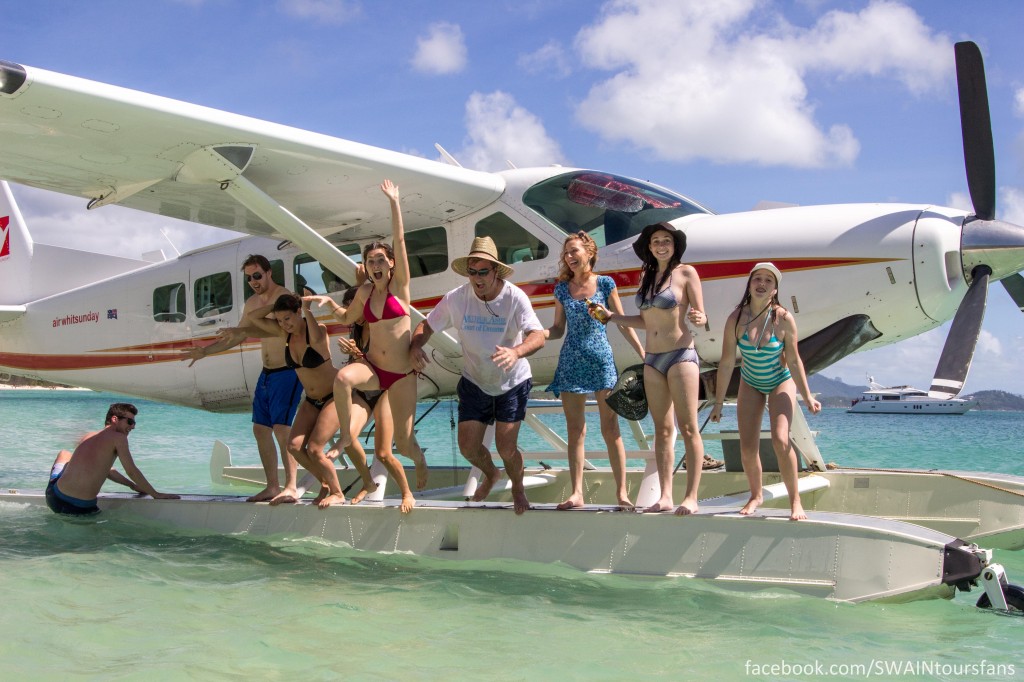 We spent a good amount of time setting up beautiful shots – which I love to do. And I swear, only some of the photos above were staged! At a certain point though, I just had to put the camera down. I knew that no photos could do justice to just how beautiful everything was.
And as the tide went out, so did we. We packed up, boarded the plane and off we went back to our island home, Hayman!
This was, without a shadow of a doubt, one of the most incredible travel experiences that I have had the privilege of enjoying.
Cheers,
Ian 2