Hayman Island is the northernmost Whitsunday Island and offers the quintessential tropical paradise experience.
Hayman is a private island, but it's open to the public and a good thing too with long, white-sand beaches, green tropical gardens and the stunning Blue Pearl Bay, it would be a shame not to share it.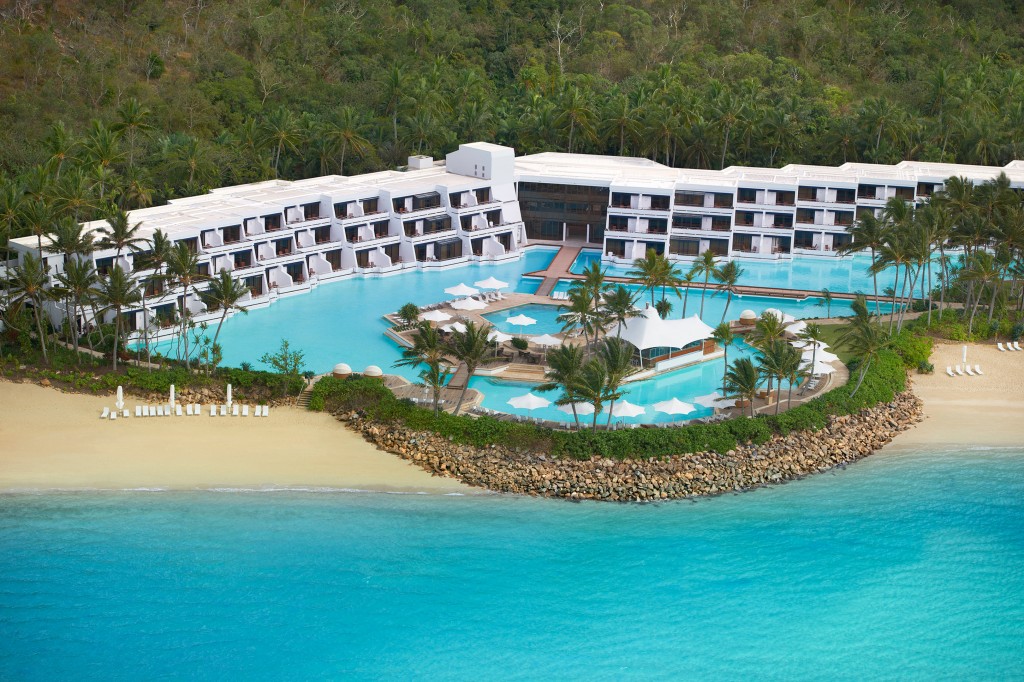 The island is best known for the stunning Hayman resort, which was built in the 1950s by Reg Ansett. Hayman provides a luxurious base for exploring the Great Barrier Reef or just settling in for an incredible vacation experience right on the island.
Hayman resort has 210 upscale rooms, suites, penthouses and villas with views of either the property's magnificent gardens, the famous expansive Hayman pool, or along the beautiful Hayman Beach. Rooms feature a private terrace and the beach villas each have a refreshing plunge infinity pool. Beach houses, beach villas and two-bedroom penthouses even receive butler service.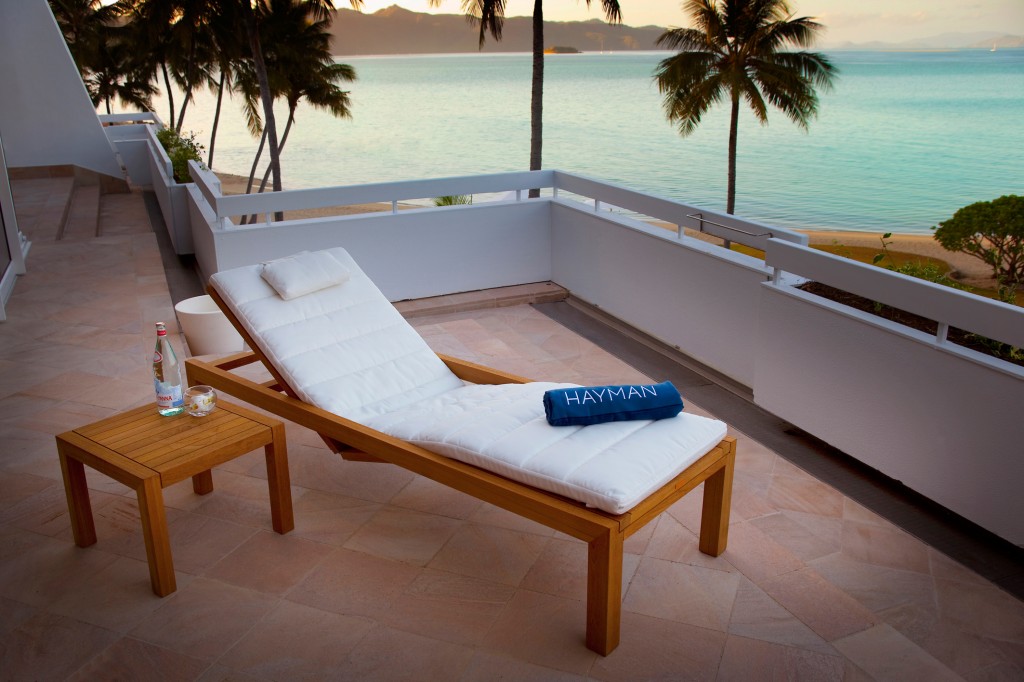 Preparations for a Hayman adventure begin before guests ever arrive. Each guest's activity reservations are made, and all equipment — including children's beach toys — is procured ahead of time by the resort's staff. The concierge takes care of everything from snorkeling and scuba gear to racquets and golf clubs.
With everything settled, it's easy for guests to set off and explore the Great Barrier Reef, which offers some of the most captivating scuba diving, snorkeling and boating experiences in the world. For pure water-splashing fun, Hayman offers tube rides, waterskiing, wakeboarding, sea kayaking and speedboating.
In particular, visitors will be enchanted by the quality of snorkeling and diving off the island's northern beach, Blue Pearl Bay. The clarity of the water provides easy viewing of coral and fish life, and one of the famous undersea lodgers is a Maori Wrasse — a sight you won't soon forget if you're lucky enough to spot him.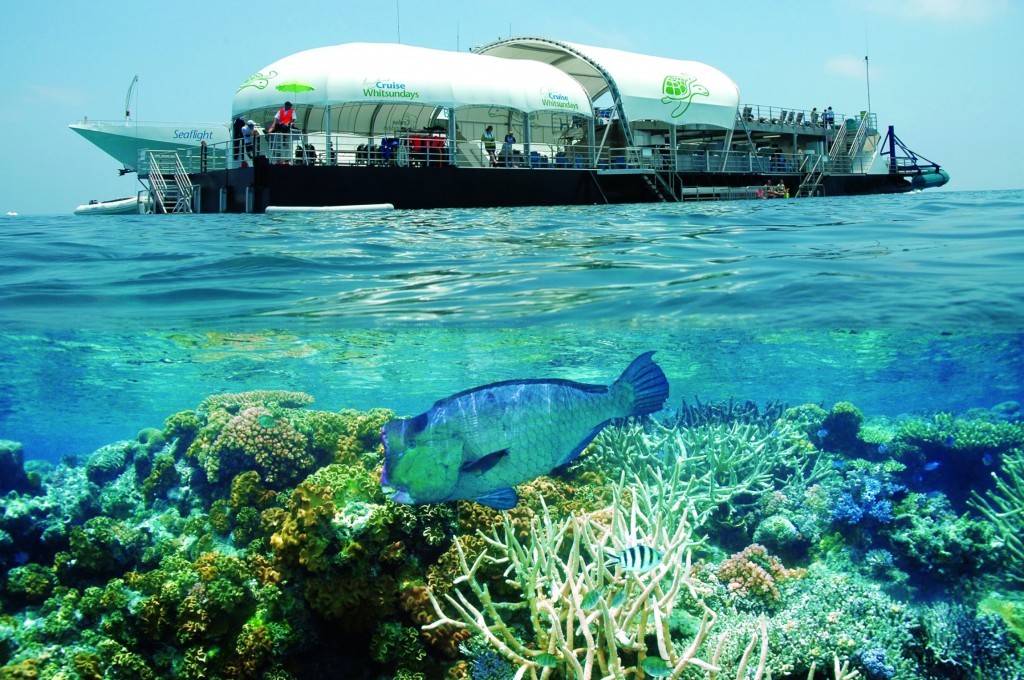 Bird watchers and hikers won't be disappointed by the variety of wildlife. A bird watching guide lists 40 different species that can be found on the island, including osprey, hawks, eagles, parrots, kingfishers and herons.
At night, guests can relax with fine wine and dine at one of the resort's many top-notch restaurants.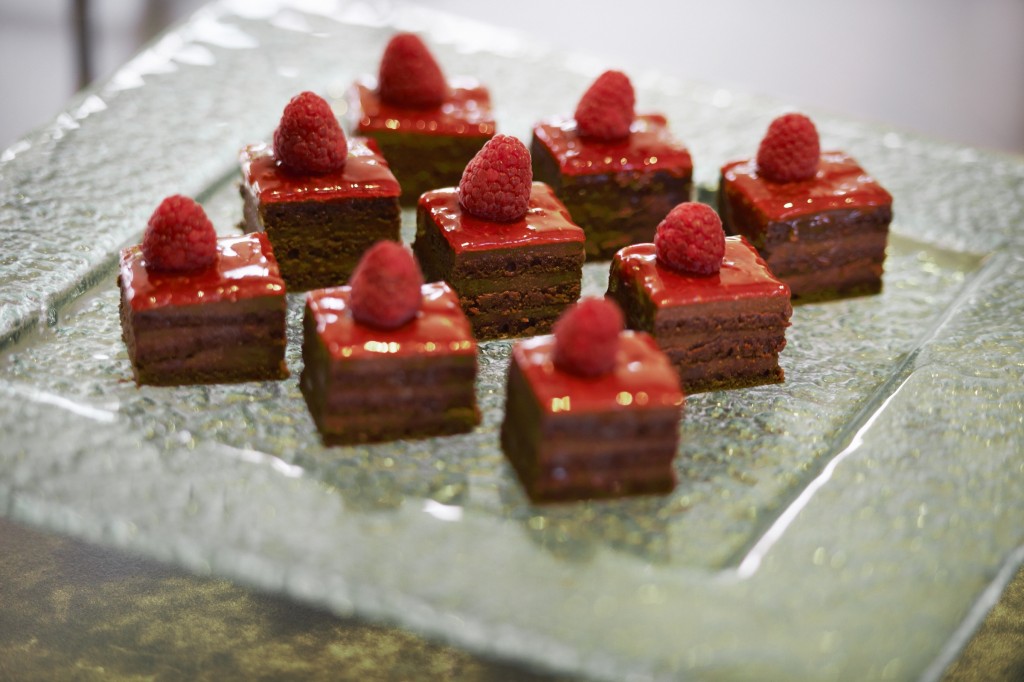 All of Australia's major airports connect to the Great Barrier Reef Airport. Transfers to Hayman are easily made by luxury launch, or by arriving in a helicopter or seaplane.