Hayman was our first stop after my Mum's 80th birthday celebration on the Gold Coast. We had almost all of the family including my brother George, his wife Michelle and their two daughters, Georgia and Ashley. After our flight, we popped the sunnys on and walked down the jetty to board the Sun Goddess. I still remember my first cruise to Hayman 25 years ago. Back then they only had one yacht ferrying people over, now they have three! One of the captains has been there since I have been coming. He gave me a wave and said hi. I thought to myself, "if the captains are recognizing me, I may be coming here too much!" As soon as we set foot on the Sun Goddess, we were met by bright smiles and bubbly champagne. As you may know, I can't get enough of life on the water and sailing in the open air, so I gathered the family up to the deck for the cruise. We spent the next hour with the wind in our hair, champagne in hand and mingling with a few other guests also making their way over to Hayman. The kids were snapping pictures of the beautiful islands as we sailed on by. I stood there thinking, "what could be better than this?"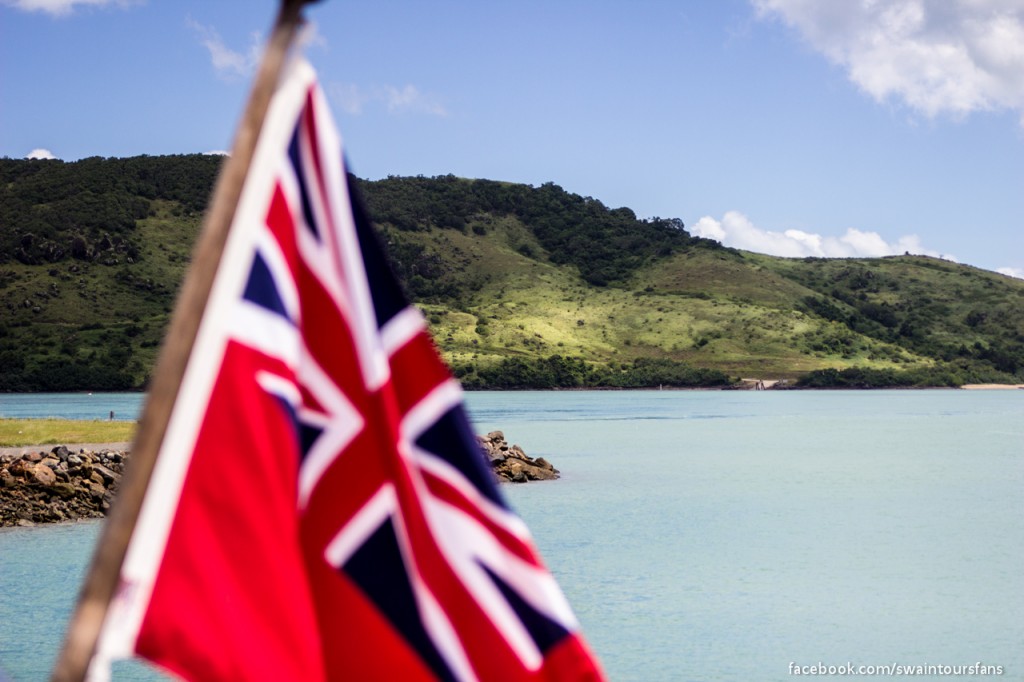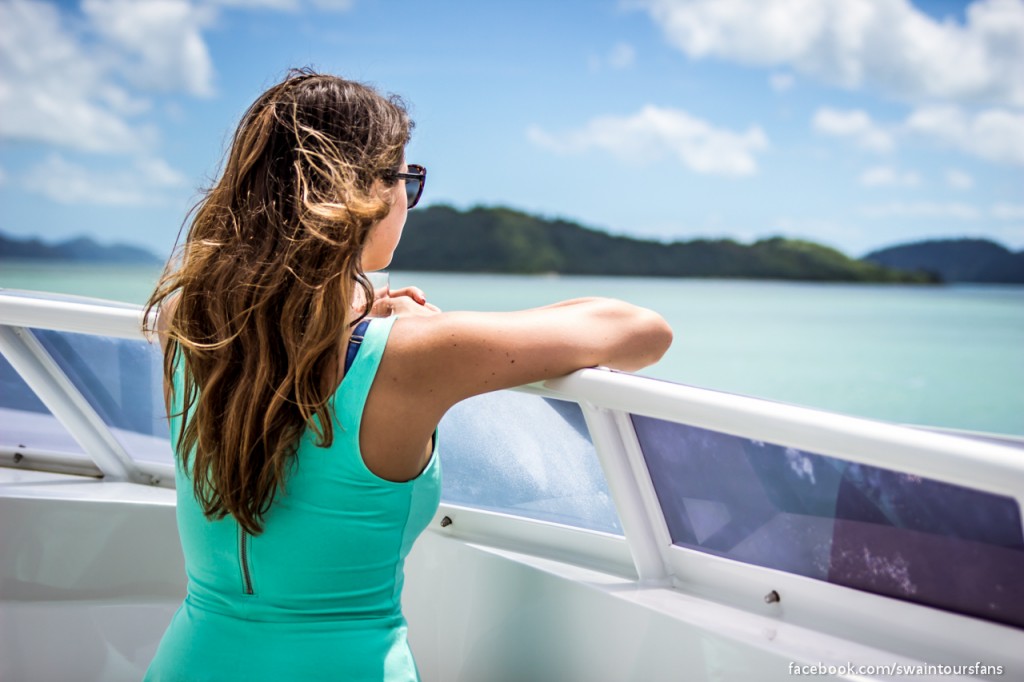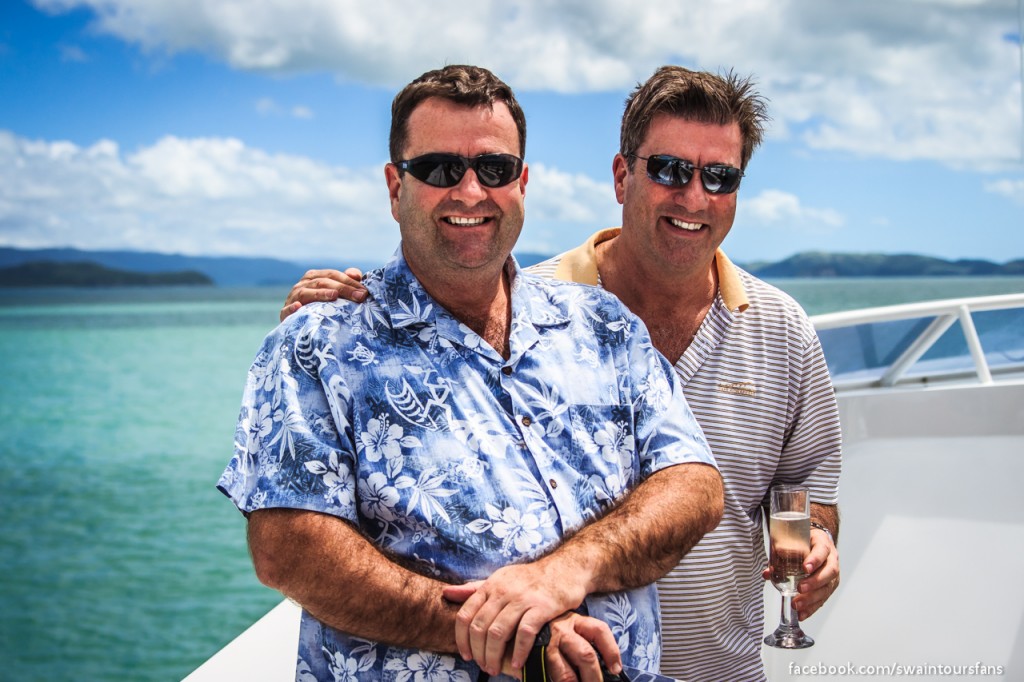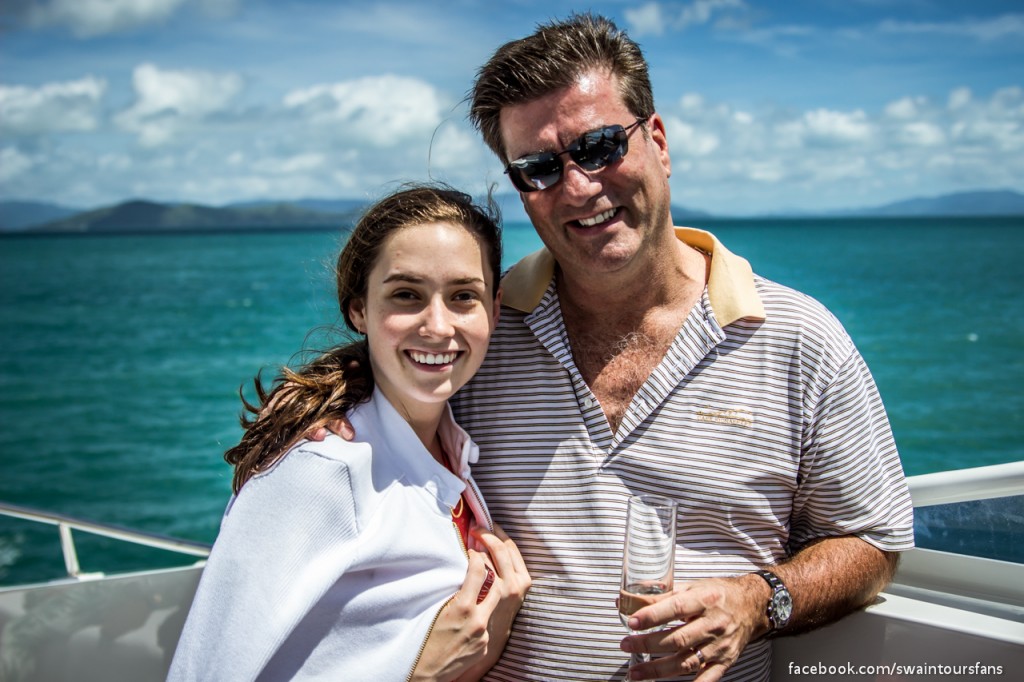 After idling towards dock, we disembarked and were met by operator Scott Murray and his team, all lined along the dock – talk about five-star welcome. Once at Hayman, Linda and I stayed in the Owners Penthouse (the best room there) with breathtaking views of the Hayman Beach, heaps of space and we were generously looked-after by our butler, Friedle. The room was decorated in very tasteful, modern style. We couldn't ask for anything better. The rest of the family stayed in the spacious Lagoon Rooms right below us. Each night, we all congregated in our suite for pre-dinner cocktails. The cockatoos also made regular appearances on our deck, as my family couldn't help but feed them bits of fruit. At one point it seemed as if the entire island's population of cockatoos were hanging out on our deck!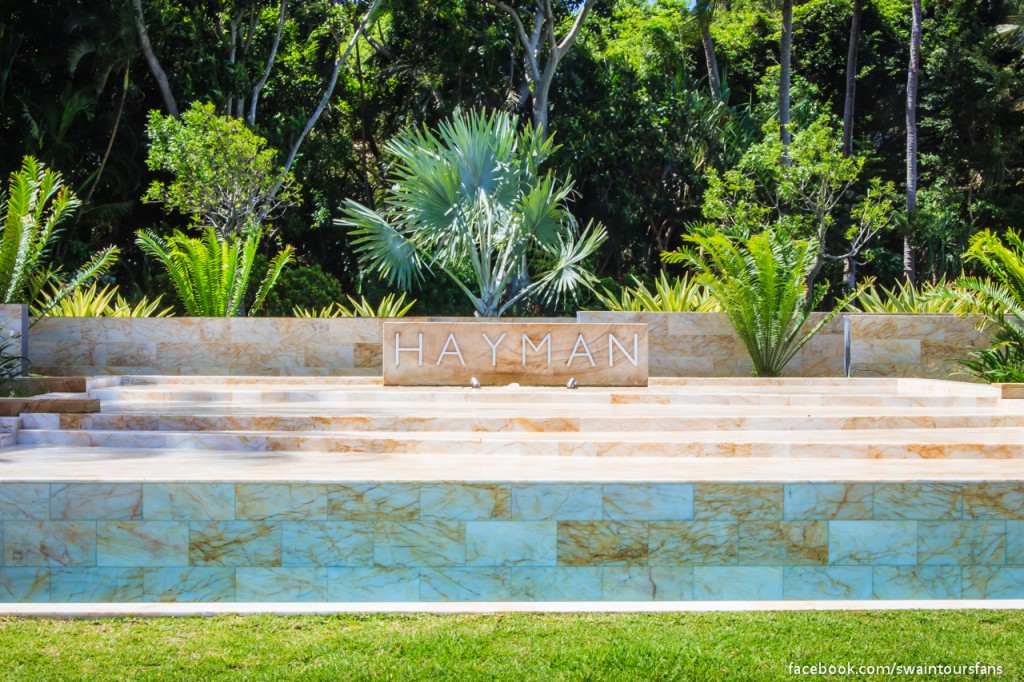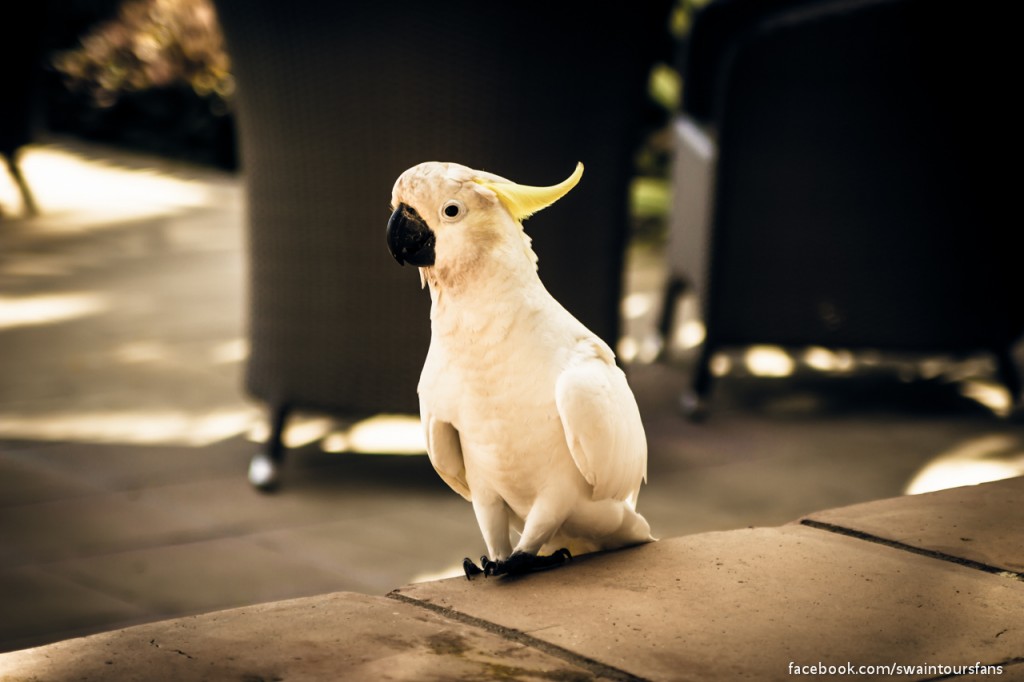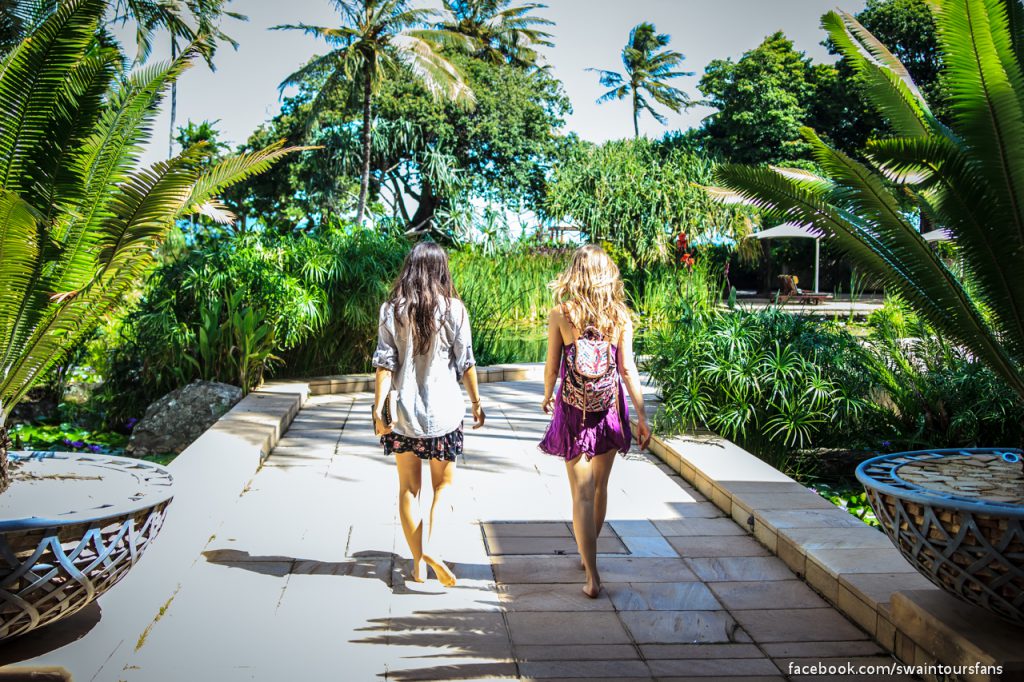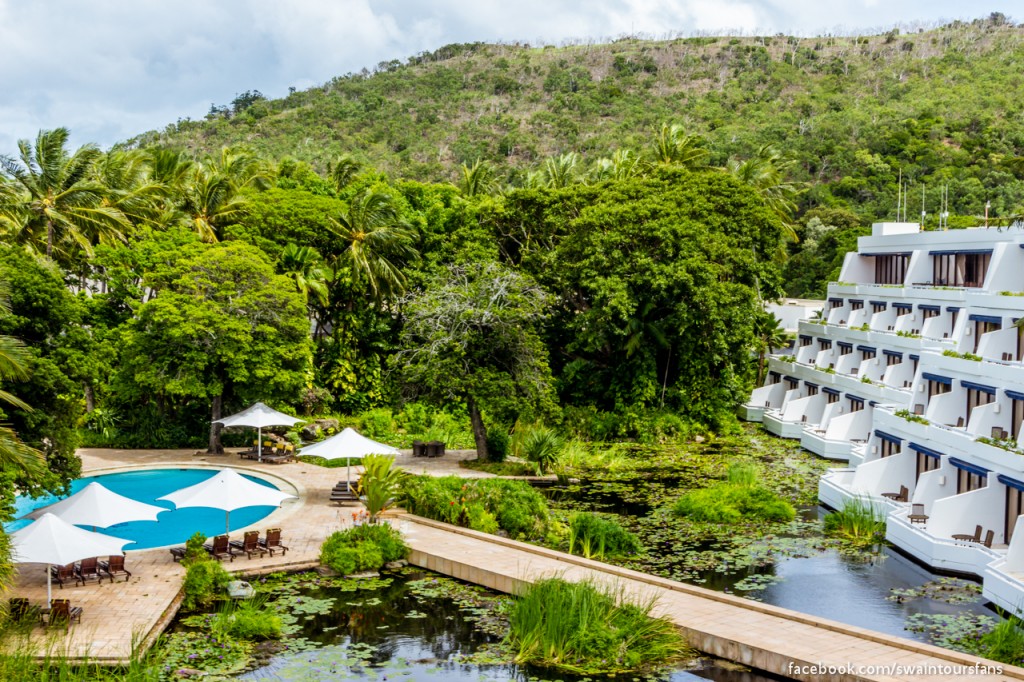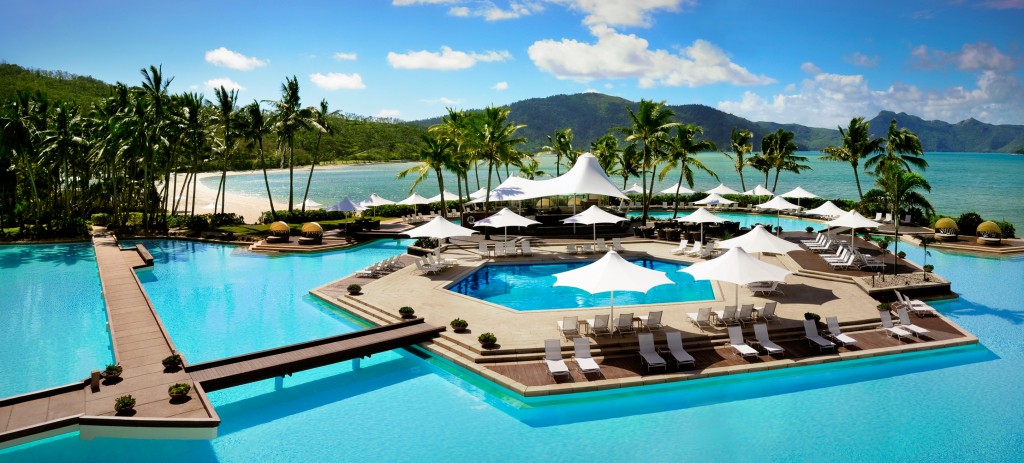 The gardens at Hayman are just amazing to walk through. As you wander through the tropical flora, you feel totally at peace. I don't think I've ever felt less stressed. Hayman is also known for their resident swans. Just last year, they had a baby swan and to see the new Cygnet (baby white swan) in the pools was a bonus, as last time we were there, she was in an egg being guarded by the mum and dad. Now, the kids had all been there before and this time, I wanted to plan something special. Luckily, we were fortunate enough to hop on a sea plane and fly to Whitehaven Beach. Everyone was so excited to see the island from above, as well as cruise around on the plane. After only 20 minutes in the air from the resort, we landed in smooth waters and pulled up beach-side to our own little area. We then spent the next few hours kicking back on the beach and enjoying a delicious picnic lunch and drinks (Hayman-style). Everyone swam in the crystal clear waters of the whitest, sand beach ever. The sand was so pristine that it squeaked when you walked on it. That was quite an adventure – island hopping in a sea plane!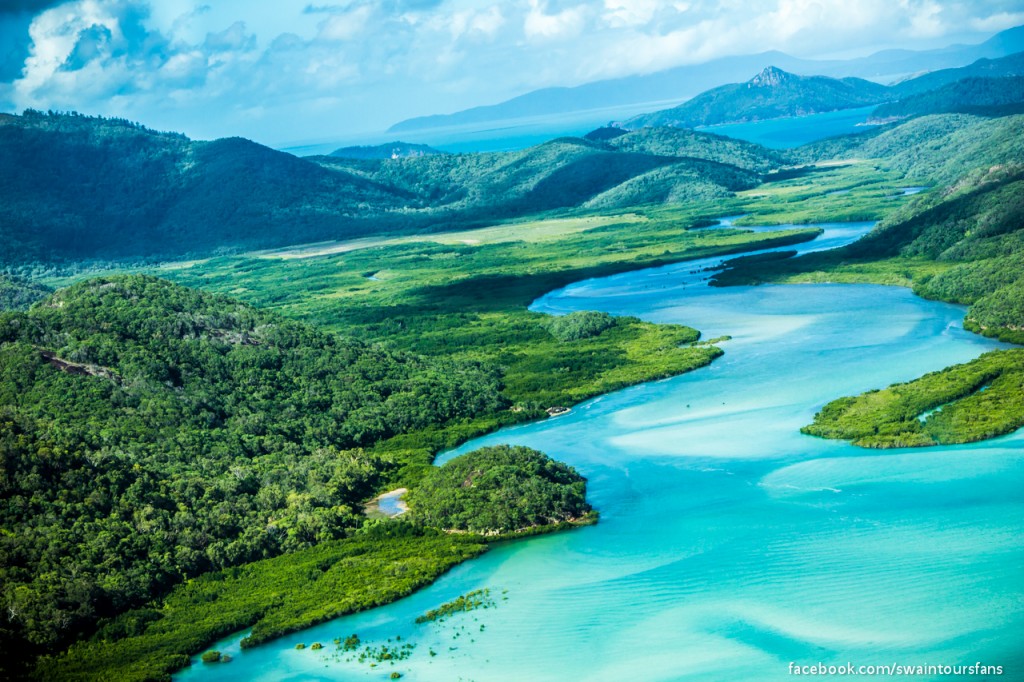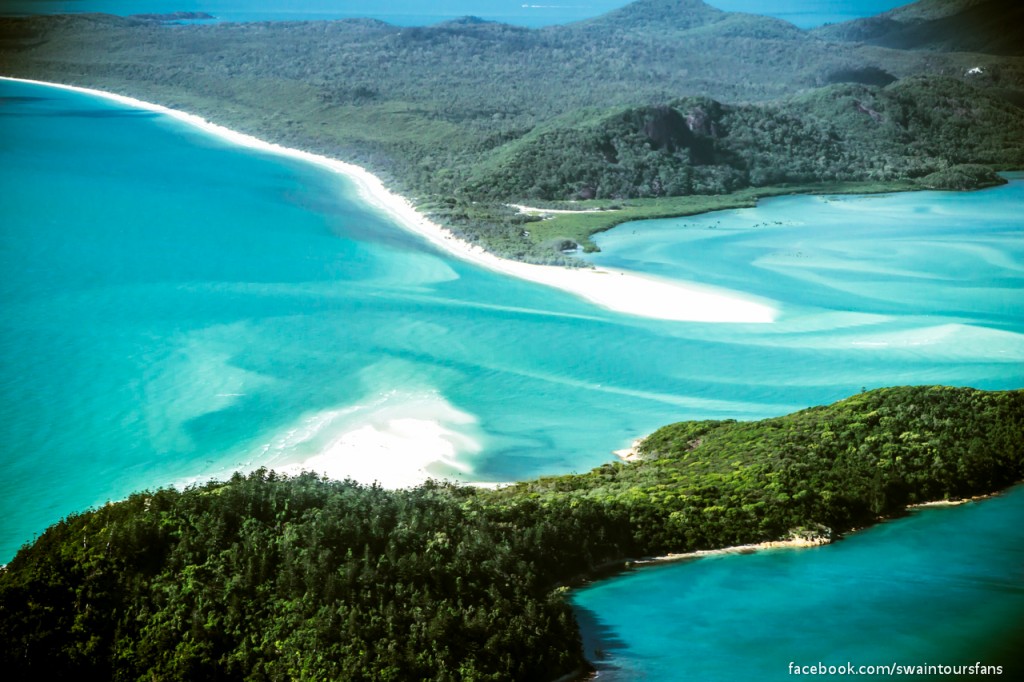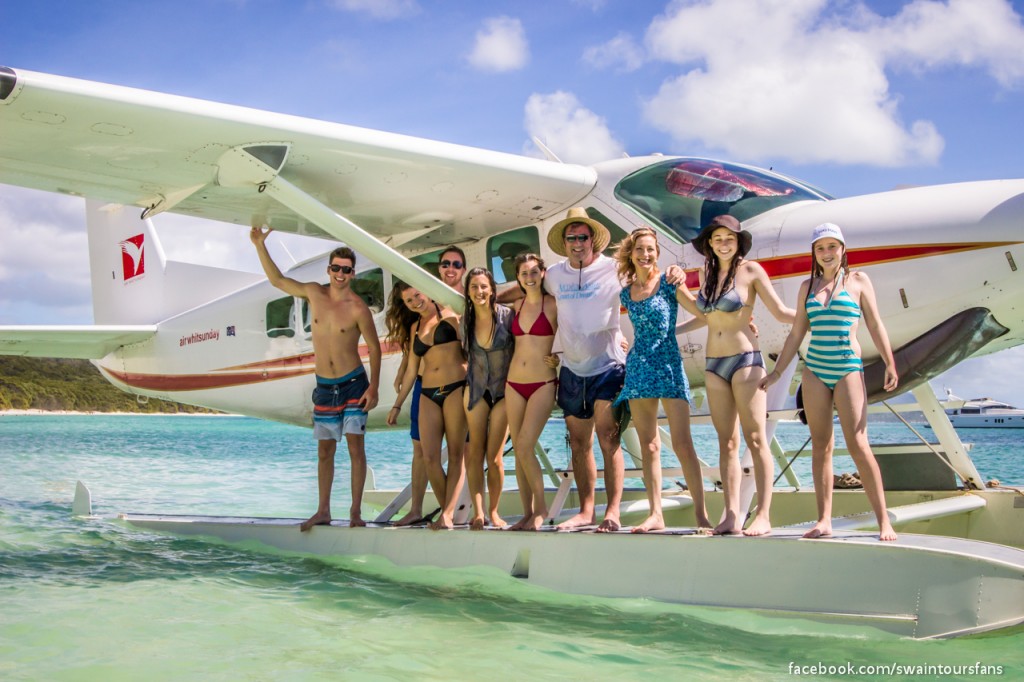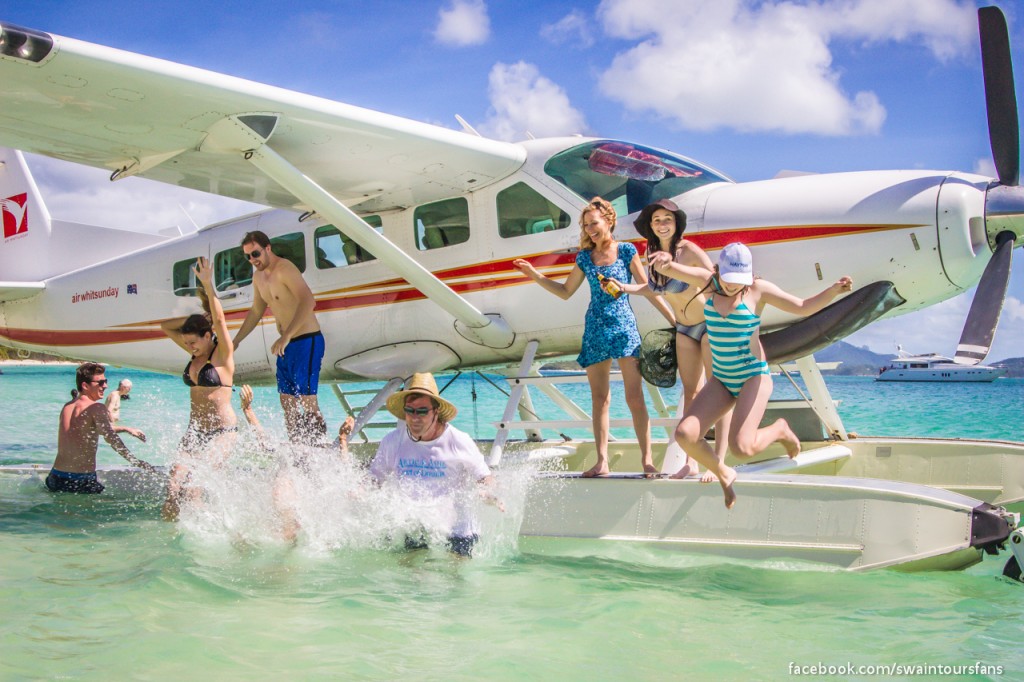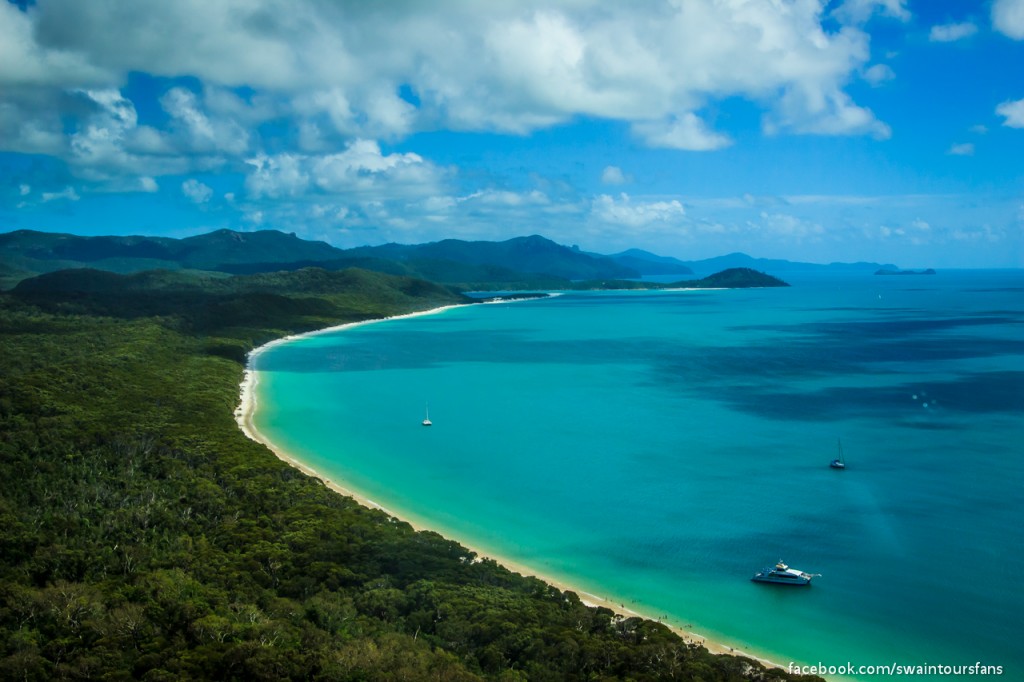 Hayman also has many different activities on the beach. From kayaks, hobi cats, paddle boards and also a variety of motor sport activities. We spent a lot of time on the hobi cats (small catamarans) and held regattas (we are a competitive family) and luckily this time, had no one flip over.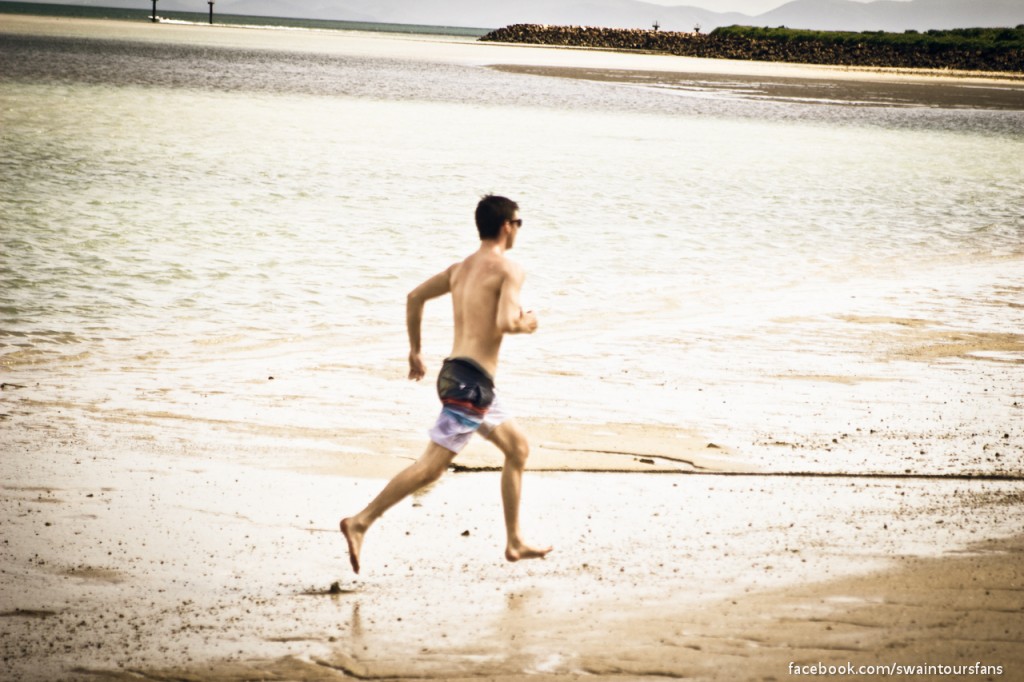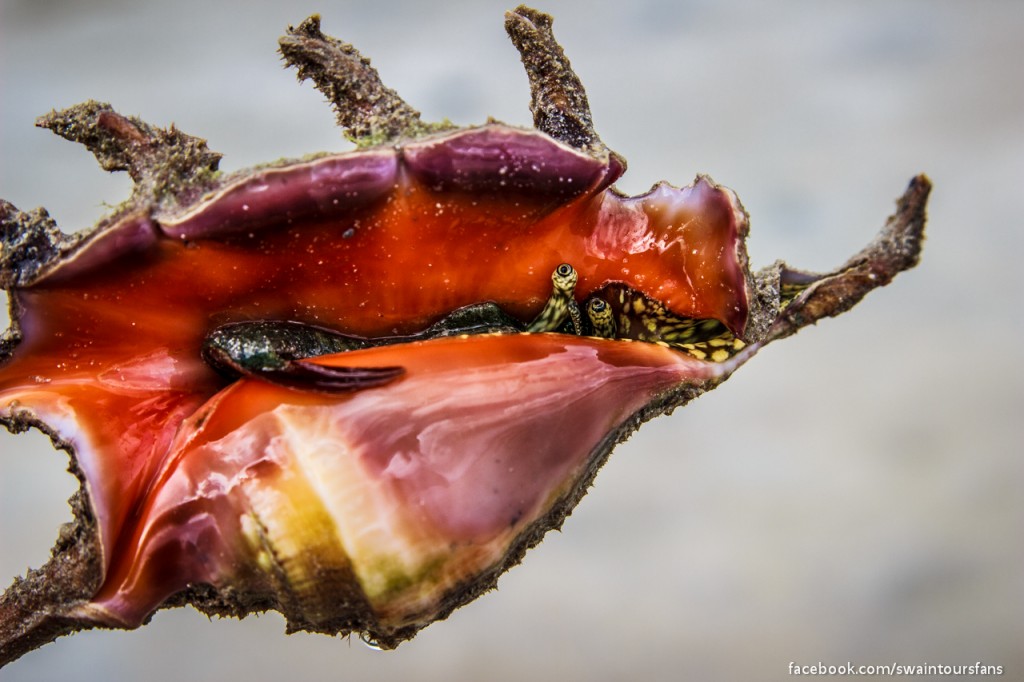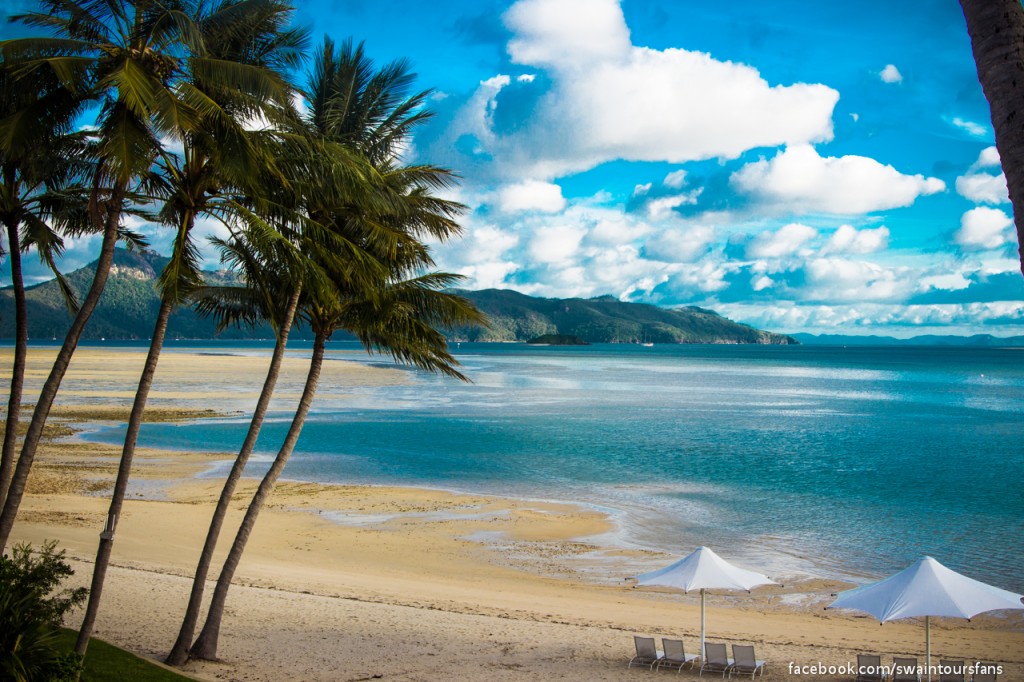 The wine selection on Hayman at each restaurant is superb and offers a huge range of great Aussie wines as well as French, Italian and South African. Being there for four nights, we dined at each of the property's restaurants. Being too hard to choose just one favorite, we chose two. At the Oriental, we had dinner in the tea house (perfect for the 12 of us), and with Linda ordering, we had more than enough food. But we all loved it as it was a great private area. (If you have six or more in your family, have SWAIN request this for you.) Our other favorite restaurant was Fontaine, with the PDR (Private Dining Room) which again was perfect for the 12 of us. There are even smaller, private areas for couples on honeymoon as well. It is the intimacy of these special areas that can make your stay at Hayman truly memorable. Hayman has been a favorite destination stay of Linda and mine for over 25 years. As we have been saying – "Died and gone to Hayman!" Once again, it didn't fail to amaze. Cheers, Ian