Each year, we take on an expansive search to find the perfect images for our annual Travel Catalogs. Our goal is to find imagery that captures each destination's beauty and mystery, while inspiring wonder and excitement to travel!
After searching through countless stunning images, we became captivated by these three beautiful photos from Johan Lolos' portfolio. Johan Lolos, a native Belgian, is a self-taught photographer that travels the world capturing breathtaking moments in time.
Just as important as the image, is the story behind it. Follow the journey below.
Can you tell us the story behind each image?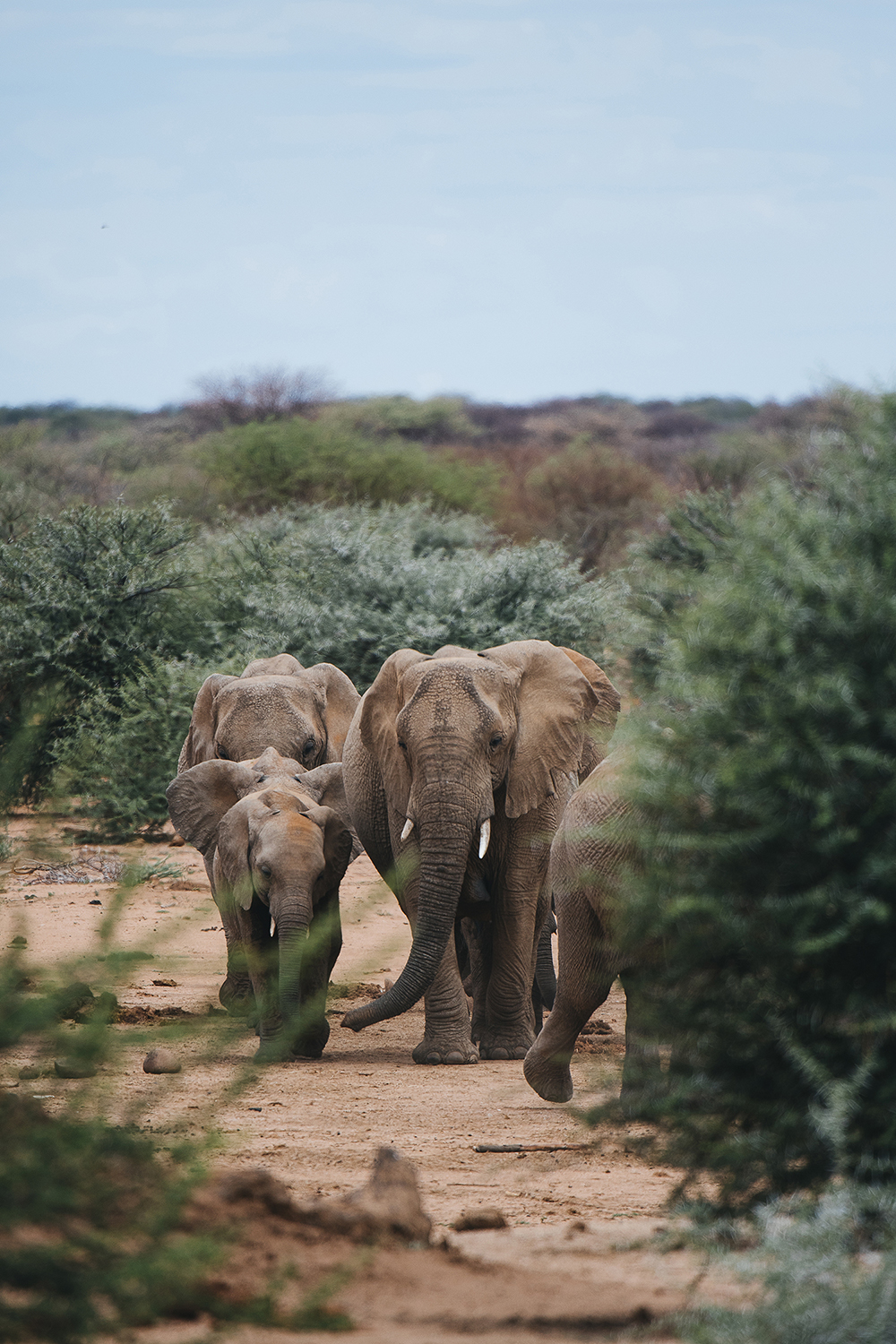 Africa: Namibia
I took that photo about a year ago in Namibia. It is an interesting story. I was in Namibia for a personal project – I just wanted to go to Africa to experience a safari. I got in touch with a private reserve called Erindi and stayed for a week. Every day we would go on an early morning game drive to spot wildlife. The drives lasted all day. I took a few great images that I'm very proud of, but that specific image of the elephants, I took from the restaurant at the lodge.
Basically, the lodge is inside the reserve and from the balcony of the restaurant you can see a part of the reserve with water ponds. The ponds draw in elephants, giraffes and other kinds of wildlife. One morning I was having breakfast with no intention of taking photos due to light that day. Then, I saw this family of elephants coming from far away. They were walking towards the water ponds, so I quickly grabbed my tele-zoom lens and started to take photos of them. I was very happy with the results. Spending a week in that reserve is one of my best memories and I would love to go back.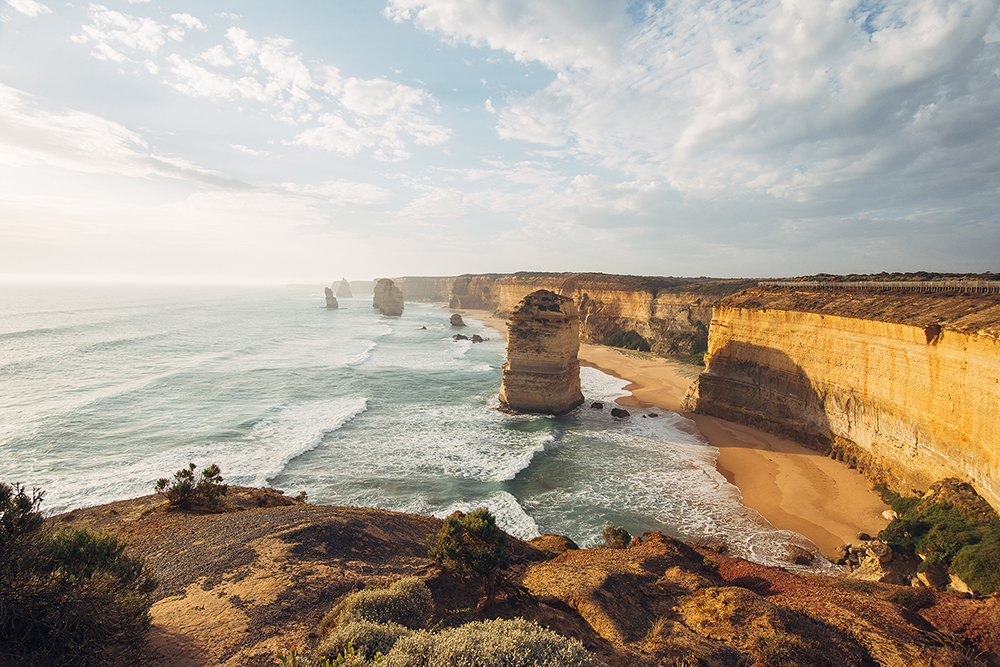 South Pacific: Victoria, Australia
This photo was taken five years ago in early 2014. At the time, I was living in Australia after graduating school in Belgium. I had bought a one-way ticket so I could spend a year there. I lived in Melbourne for a few months where I mostly worked, nothing exciting. Then January 2014, I went on my first big travel mission, not as a photographer. I wanted to do the Great Ocean Road, and my friends and I rented a car for a three-day road trip. We, of course, stopped at the Twelve Apostles where I took a few photos. It was the very first time my images went viral online when National Geographic reposted one of my photos.
At the time, Instagram was just beginning to get popular and I figured it would be a great opportunity to make a living out of it. I saw that NatGeo, every Wednesday, would repost images from followers who used their hashtag – #NatGeoTravelPic. My goal was to be featured. Every photo I posted, I was using that hashtag and one day, they shared my photo of the Twelve Apostles. I completely freaked out and woke everyone up to show them. I went from a few hundred followers to a few thousand followers overnight. That's how everything started for me.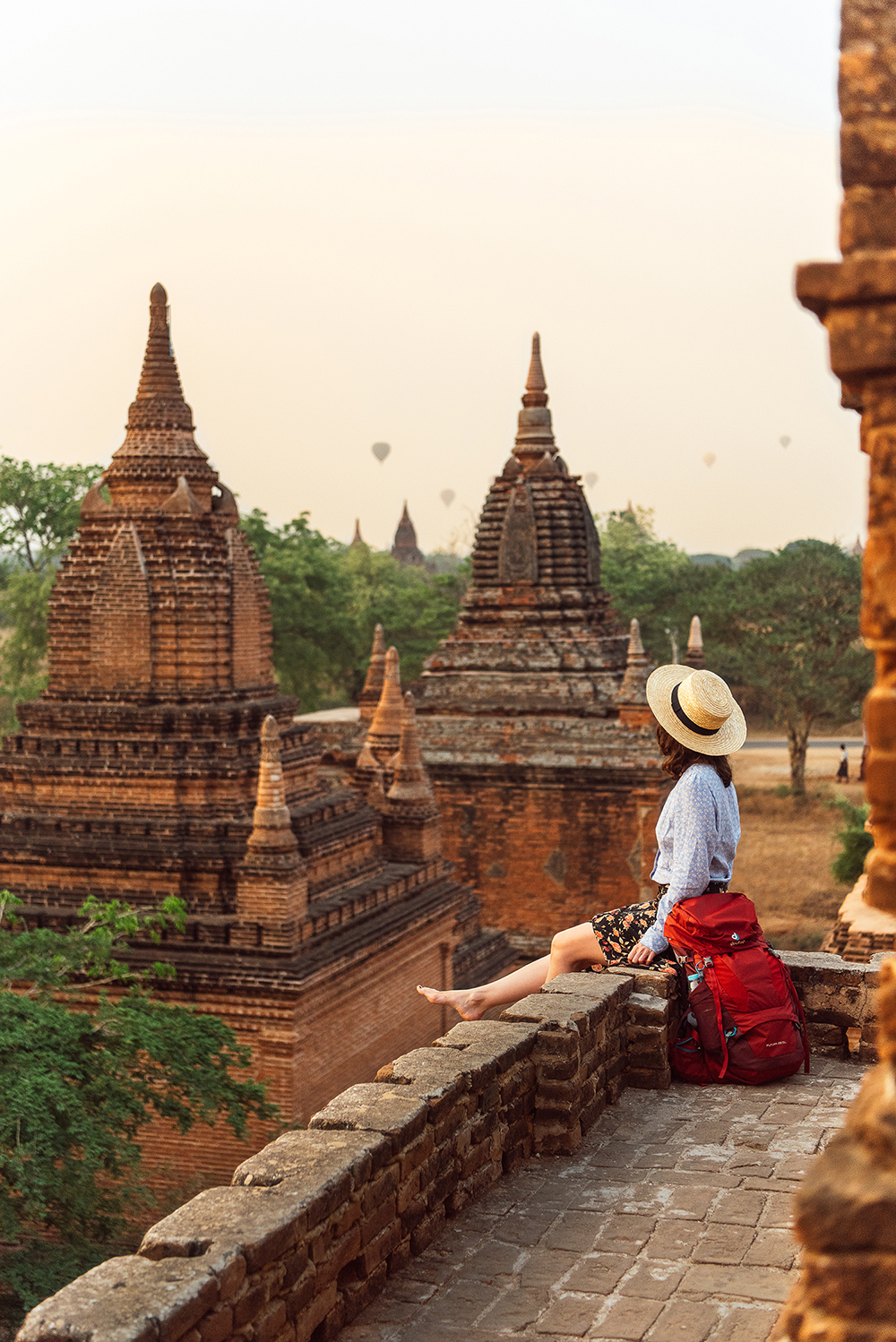 Asia and India: Myanmar
This photo was taken in Myanmar in April 2018. The woman in the photo is my partner, Delphine. We had gone on a three-week trip and it was my first big photography trip in Asia. I had spent a week in Bali before, but nothing beyond that. I had never been in Southeast Asia before. It was a private project mostly about having fun and discovering new cultures. When we visited Bagan, my goal was to shoot one of the famous temples.
I began looking around to try and find a more remote temple with less tourists. So many people come to watch the sunrise or sunset over the temples. My mission was to find, through Google Maps, one remote temple so Delphine and I could enjoy the sunrise. In the distance, we could see the famous balloons soaring over the temples. It was an amazing view.
Finding a remote temple was not easy because there are so many temples in Bagan – upwards of 5,000! The biggest ones were famous so there were hundreds of tourists there every day. I wanted to not only find a remote temple, but also find a temple with a nice view. Not all of them offer the best views. However, every year, Myanmar is more restrictive with entry to the temples. In 2017, the Myanmar government shut down all access to temples. It is almost completely forbidden to climb the temples for safety and conservation reasons. Currently the Bagan temples are not a UNESCO World Heritage Site, so the new rules are to increase the chances that Bagan will be included on that list. I was lucky enough to find a temple that was not fenced off which is how I was able to take the photo.
Follow Johan Lolos on Instagram