The Tasmanian devil got its name from a noise it makes that early British settlers to Tasmania likened to the sound they imagined the devil would make.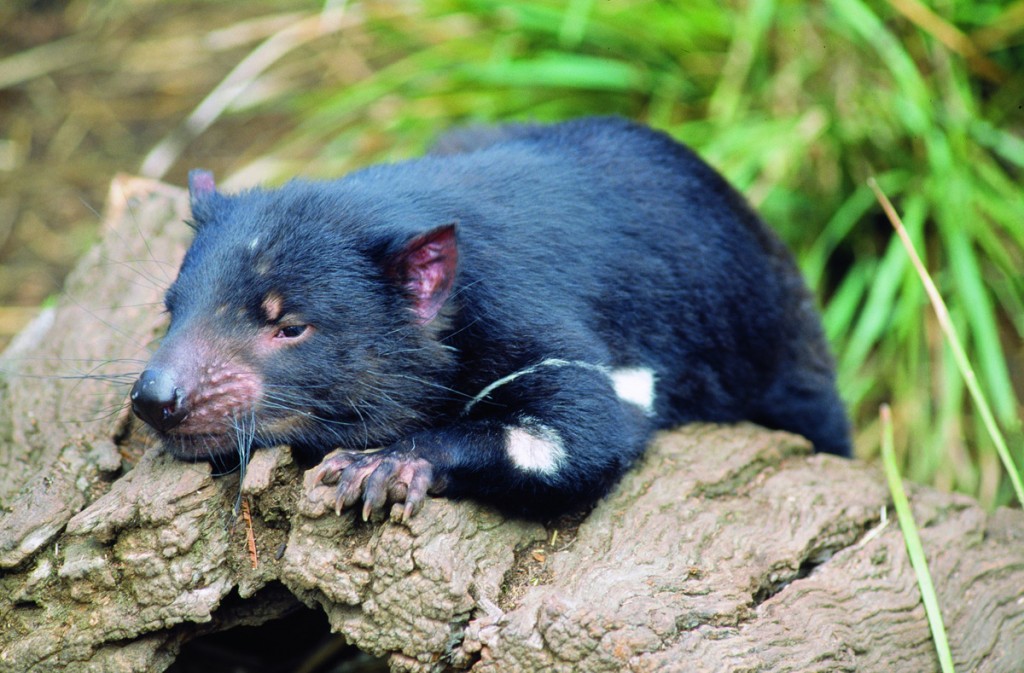 1. Fast food
While the Tasmanian devil doesn't spin around like the fictitious Looney Tunes cartoon character, it can get quite excited as it devours its dinner. It chomps up fur and bones, and tears through meat with its incredibly powerful jaw.
2. The only meat-eating marsupial
It is the only surviving meat-eating marsupial. Its vegetarian cousins include koalas and kangaroos. It's not a predator or threat to people or other animals, as it prefers to scavenge on dead, dying and disabled animals.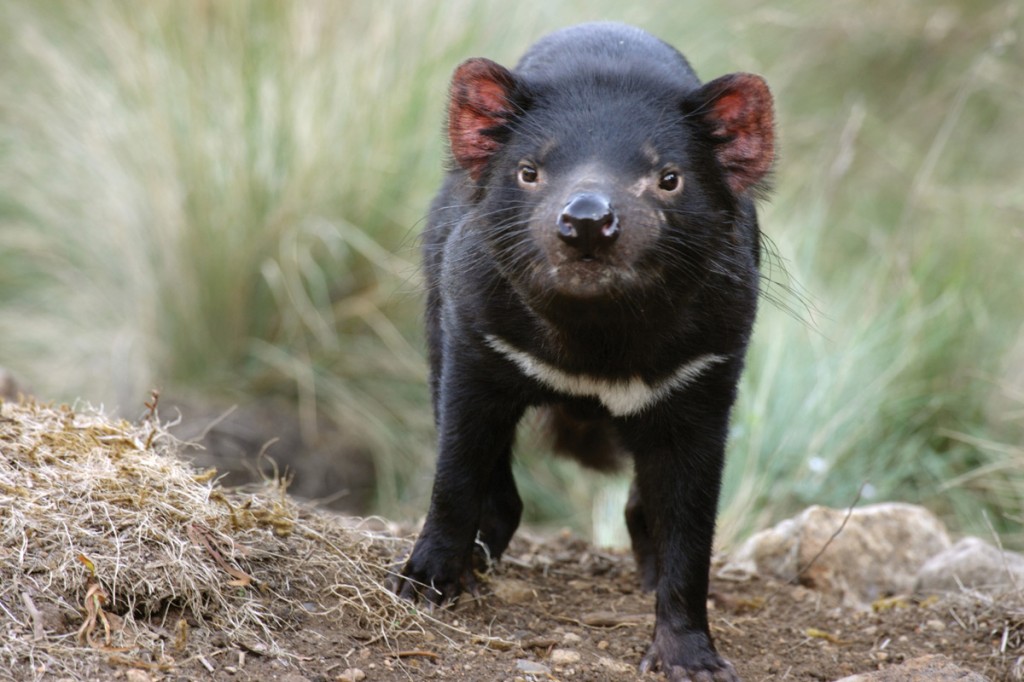 3. Largely solitary
Devils are mostly solitary and nocturnal, sleeping under brush during the day.  They can be unexpectedly athletic on occasion; young devils climb trees where they might steal birds' eggs and are good swimmers.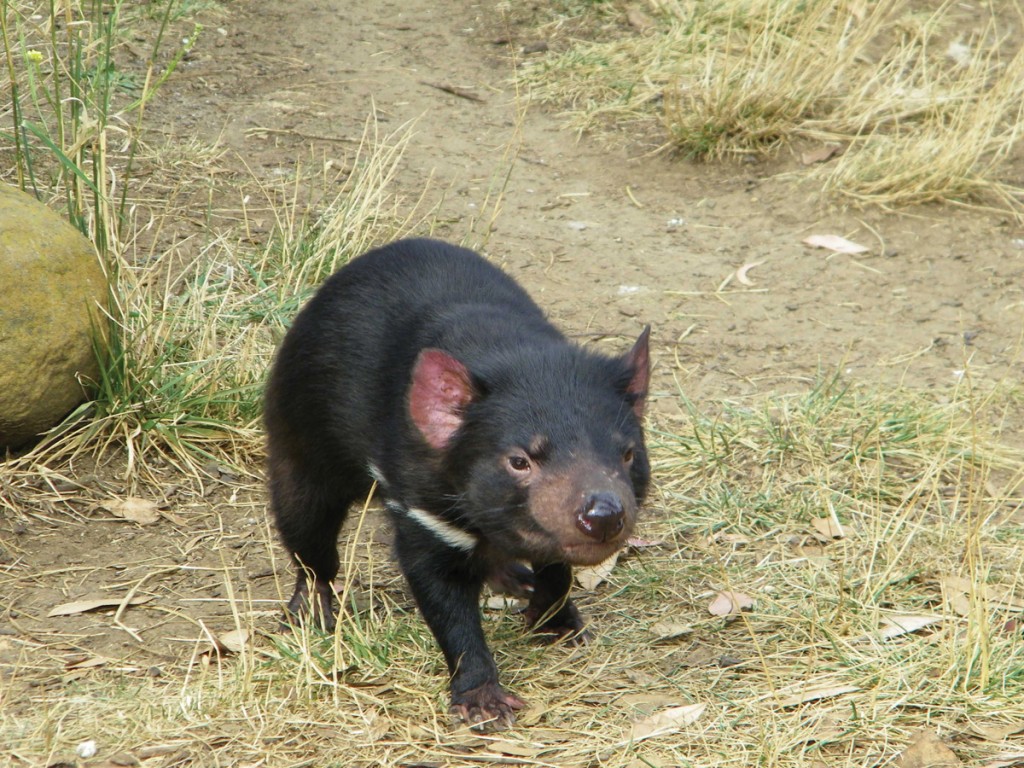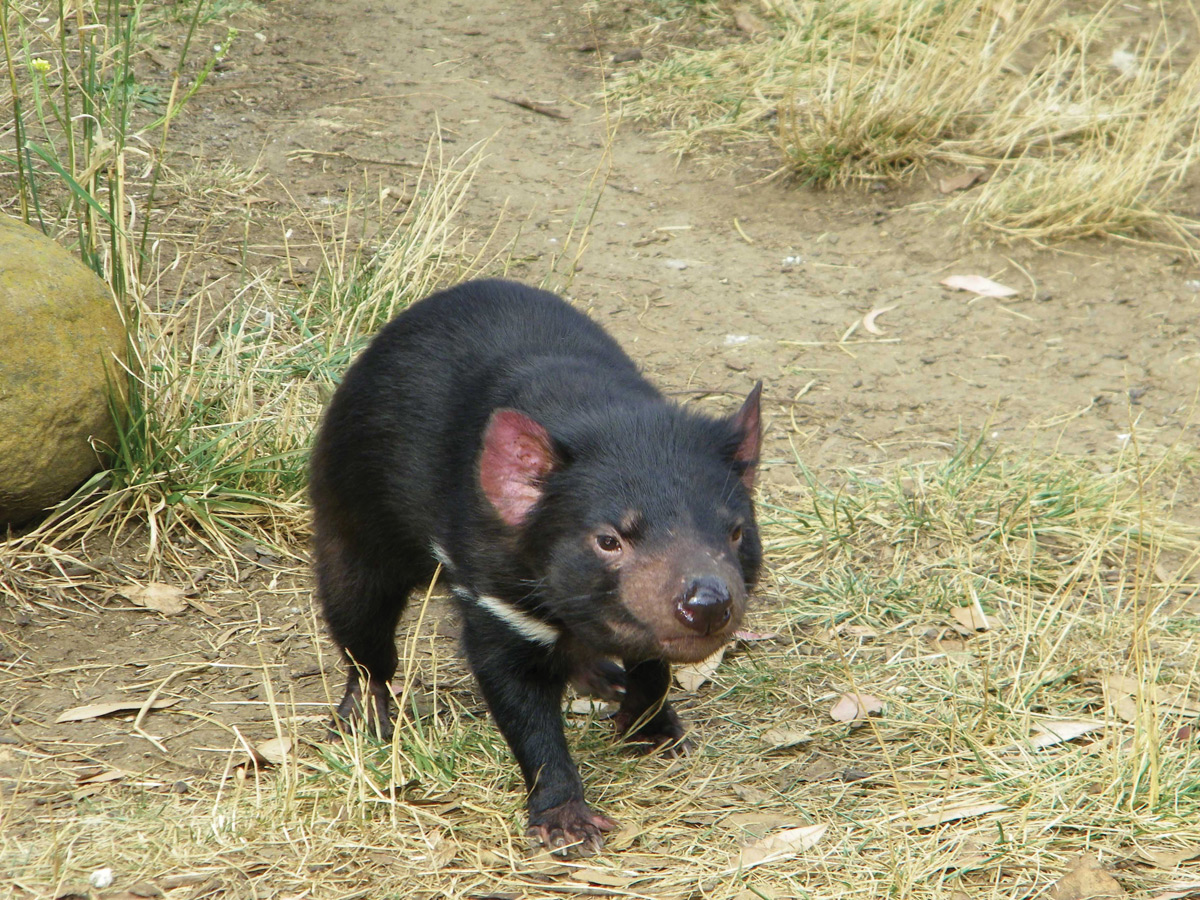 4. Handsome devils
Tasmanian devils have an oversized furry head, tiny beady eyes, a small snout-like nose and a massive jaw. They have a short body, about 10 inches long for males, and a tail that is about half their body length. Their fur is usually black. They are the only marsupial with longer front legs than back legs so when they sit they look like a small fat dog with a large pig head.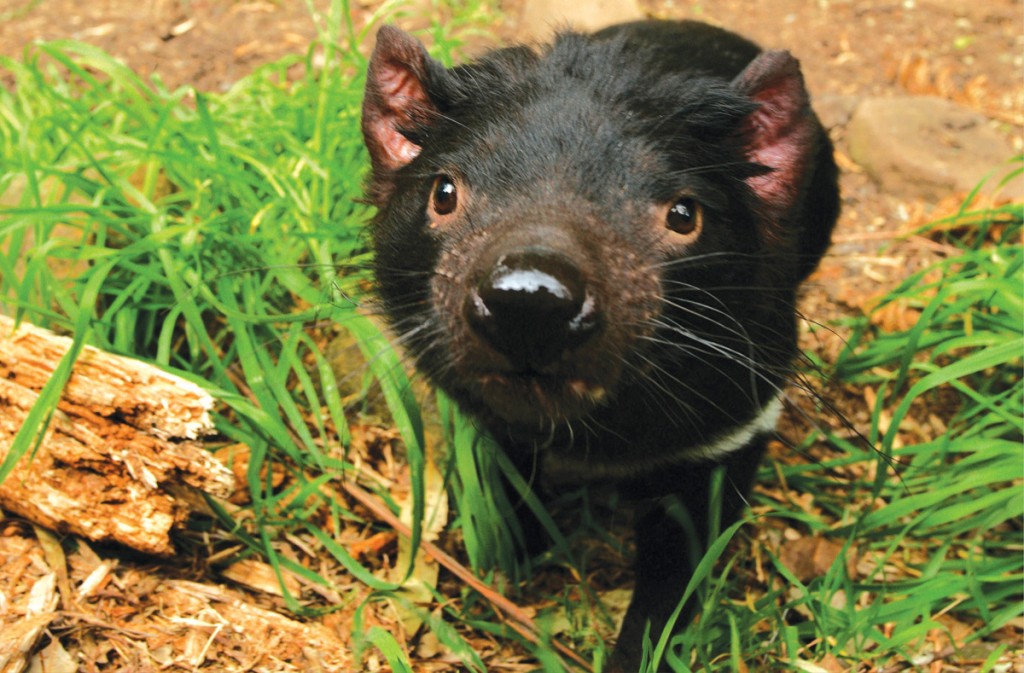 5. Little devils
Like other marsupials, the female devil gives birth to tiny pale pink foetuses about 21 days after conception. In the Tasmanian devil's case, it gives birth to up to 30 foetuses that make their way to the pouch to feed and grow, but the devil has just 4 nipples for the foetuses so all but 4 die.
5. Noisy devils
Most marsupials are near silent but the devil makes a variety of spine-tingling noises from harsh coughs and snarls to high-pitched screeches. A sharp sneeze is used to challenge a rival and the famous squealing yawn that seemed to haunt the European settlers actually happens when they are scared.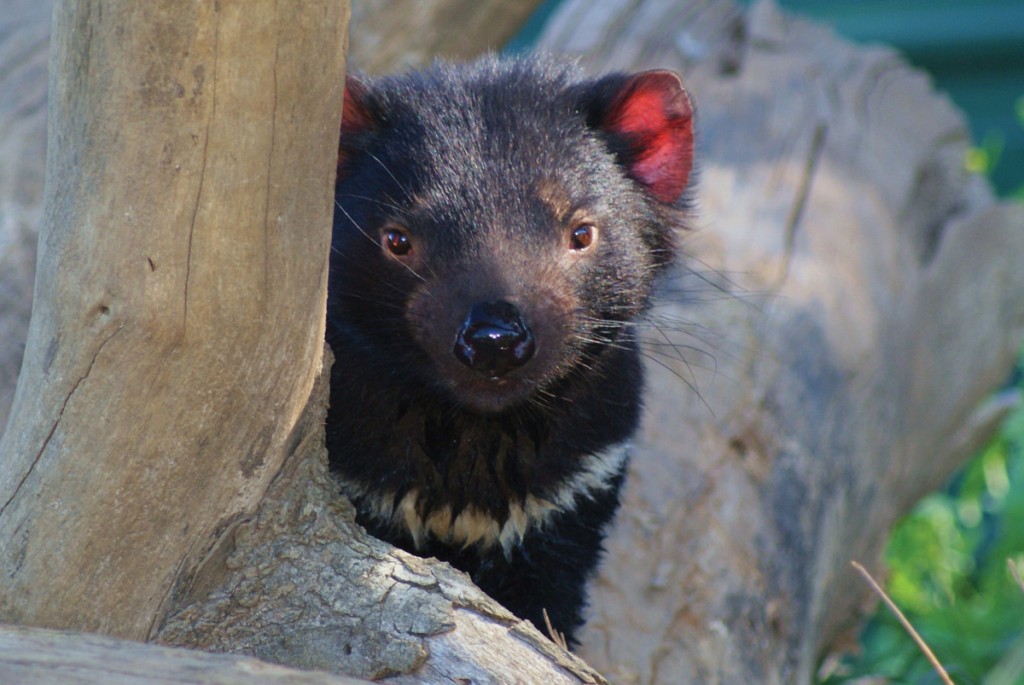 6. No mainland devils
Once Tasmanian devils roamed the mainland of Australia too, but it's believed mainland devils become extinct about 400 years ago (about 200 years before Europeans arrived).
7. Conservation
Since the late 1990's, devils have been suffering from a contagious disease. This disease now threatens the survival of the species, which was declared endangered in 2008. A group of healthy devils is being built up in captivity that will be isolated from the disease. Some are being temporarily relocated to the mainland.