A few weeks ago, I was in Hampi in Karnataka, South India, which is a World Heritage Site. I arrived at Toranagallu by overnight train from Bangalore. After a wash and change at the Hyatt Place, my guide and I headed towards Hampi. The first impression is of the magnificent large landscape with huge boulder rocks.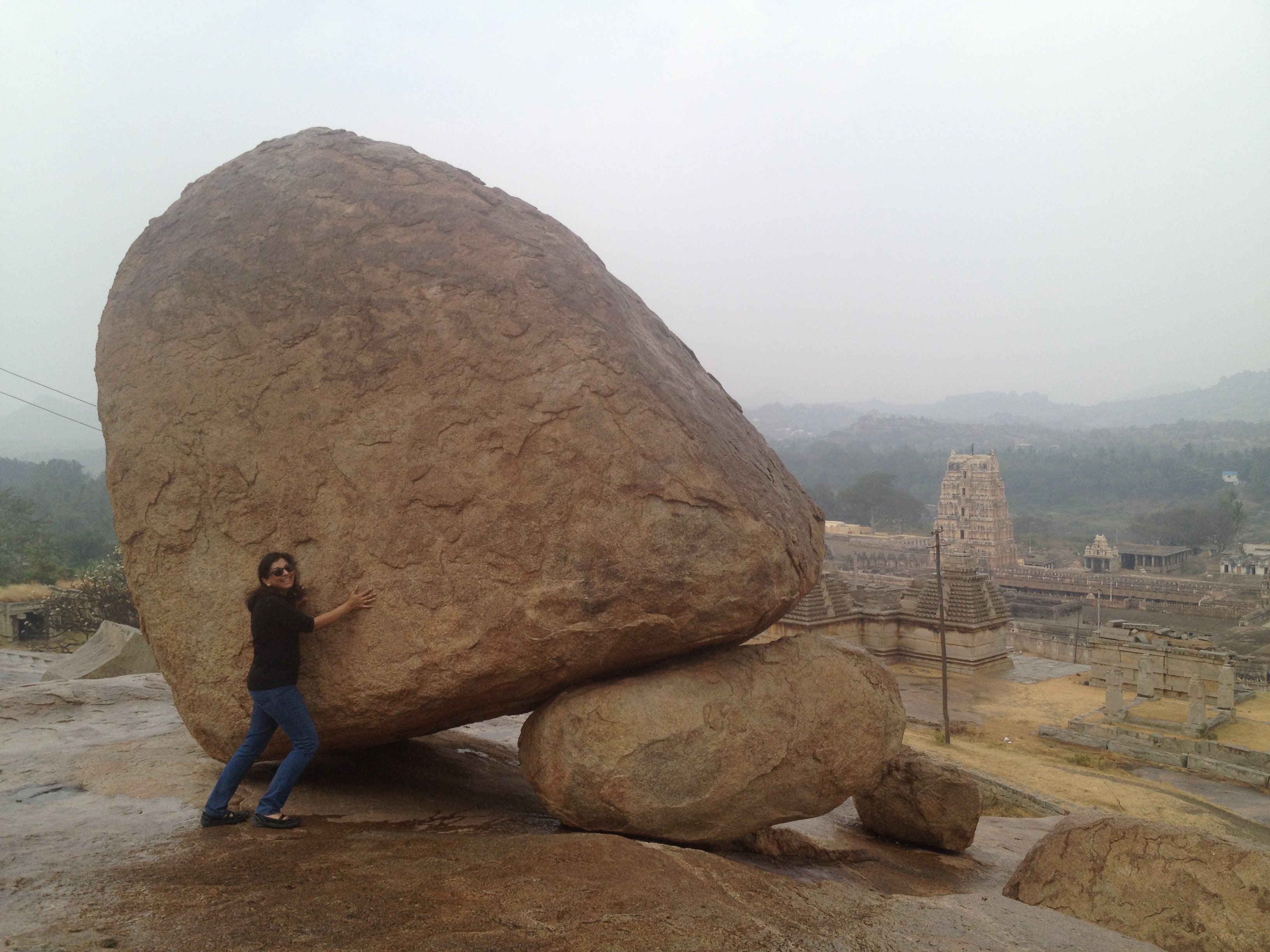 There were intricately carved temples all over the place. We then took a wonderful coracle ride on the Tungabhadra River.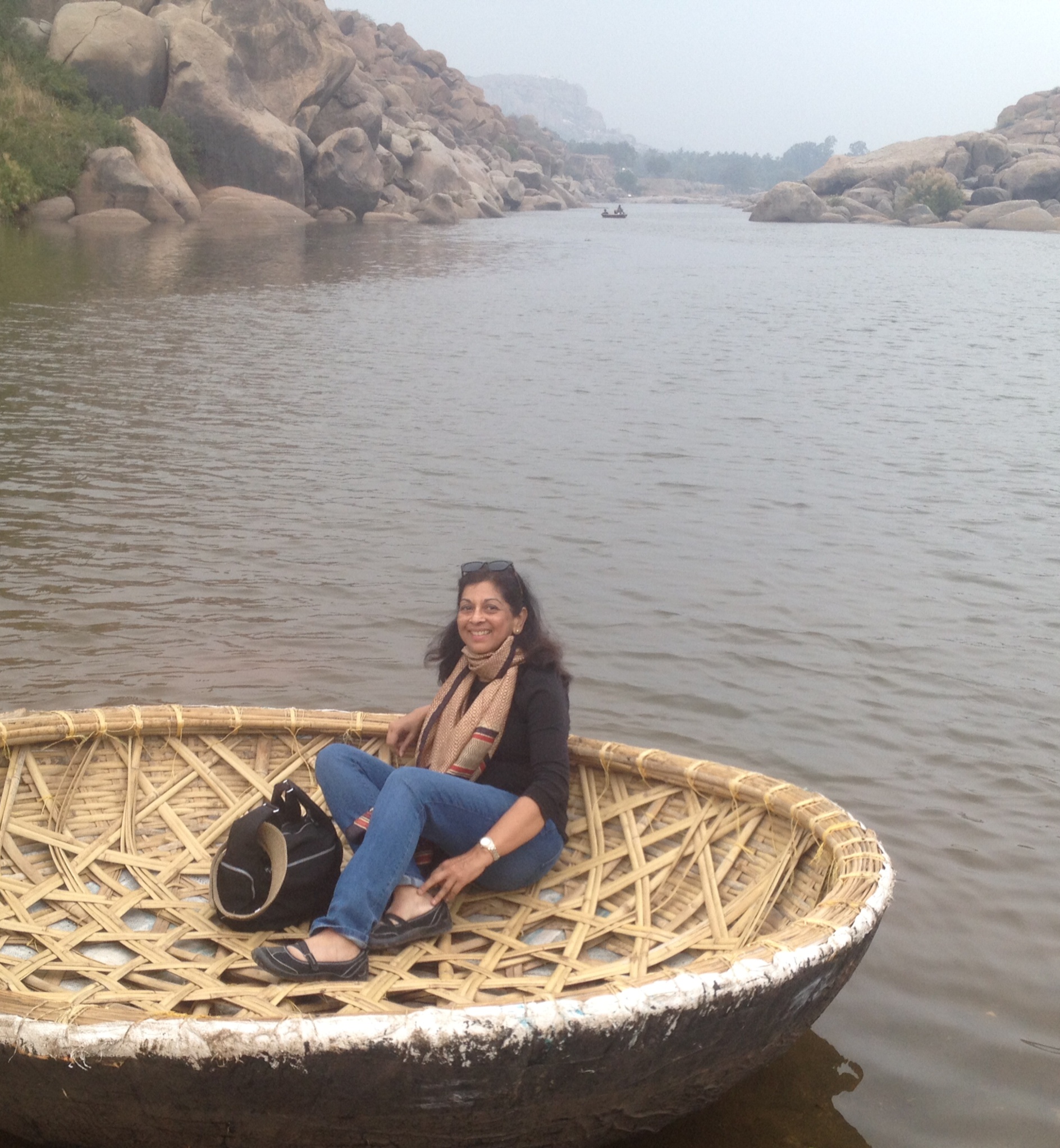 The ruins of the 14th century Hampi, and seat to the Vijayanagara kings, covers an area of 10 miles. Hampi sprawls across a spectacular barren and boulder strewn landscape. The remains of palaces and baths and audience hall tells a tale of a kingdom that was grand and of fabulous wealth. There is an awe inspiring image of Hindu God Lord Vishnu which is carved from a single boulder and is the incarnation of half man and half lion. Watching the sun go down between the boulders, captures a moment in your heart that will stay with you.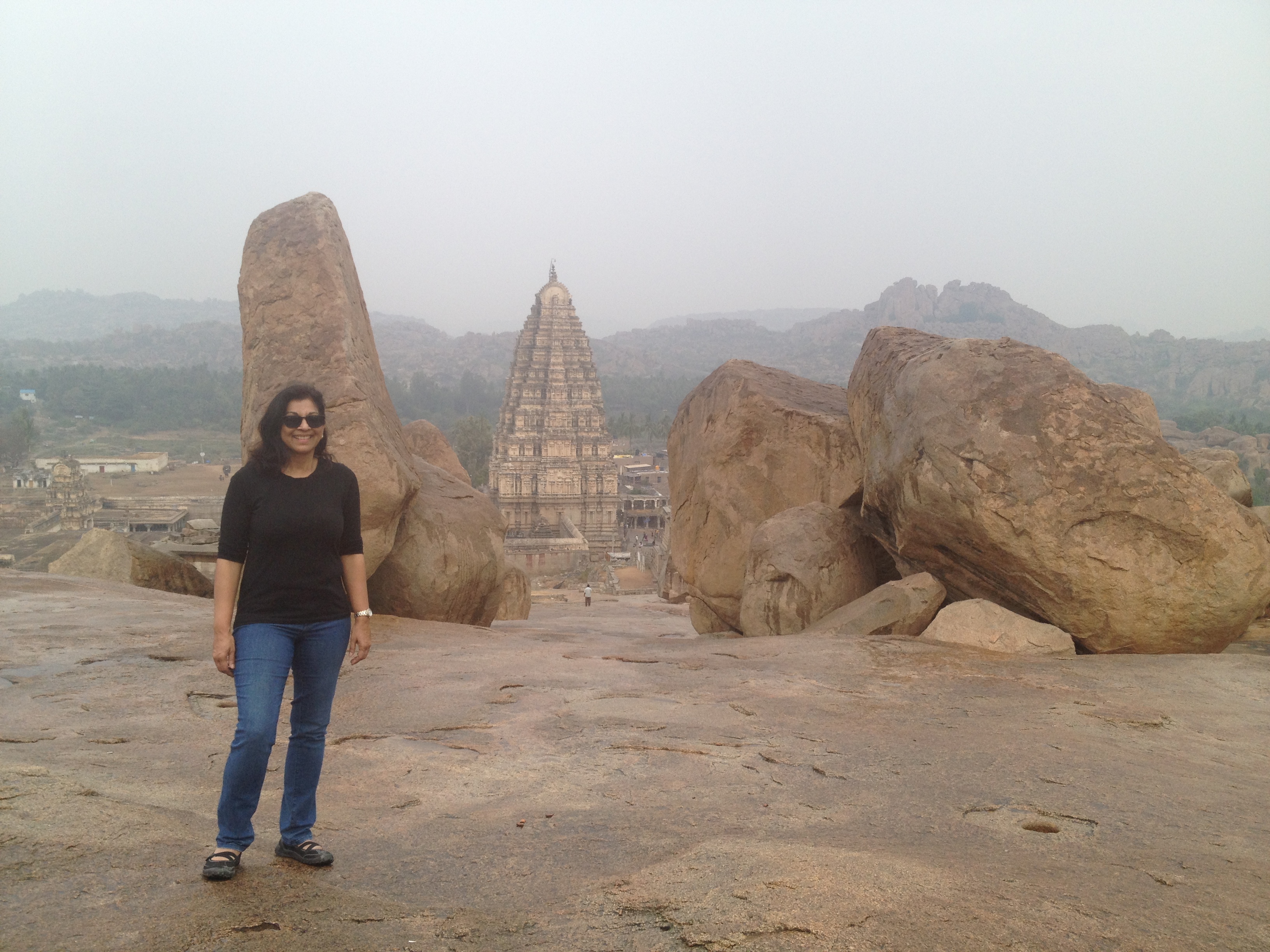 The Boulder Resort, where I stayed offers a stunning view of the rocky terrain. The luxurious cottages at the resort fit perfectly with hiking trails , organic gardens and delicious food.