As I flew into Blenheim from Auckland over the small islands that start the South Island of New Zealand, the lush green countryside began to unfold amongst the crystal clear water, separating the finger-like peninsulas jutting out. Budget had my car ready and off I drove for the 70 mile journey to Kaikoura. It is amazing how this coastline is almost as untouched as it was when the Maoris first came here; a real treat. As I approached, the Treehouses and Lodge at Hapuku Lodge came into sight.
Upon arrival I was greeted by Natalie who showed me to my tree house; located at the end of the row. As we ascended the steps we entered the suite, and that is where the idea of a "tree house" is replaced with the reality of luxury. This suite was perfect with a large king sized bed, in the center, and on either side, a small living area with stunning views of the snow-capped mountains. Moving on to explore I was presented with the bathroom, where when you step in she shower you have a feeling of being in an outdoor shower like while on an African safari! The bathtub is huge, with all the jets you can imagine to enable a delightful afternoon soak, while soaking in the surroundings. Even more spectacular are the views from the shower overlooking the ocean, cliffs and the town of Kaikoura in the distance.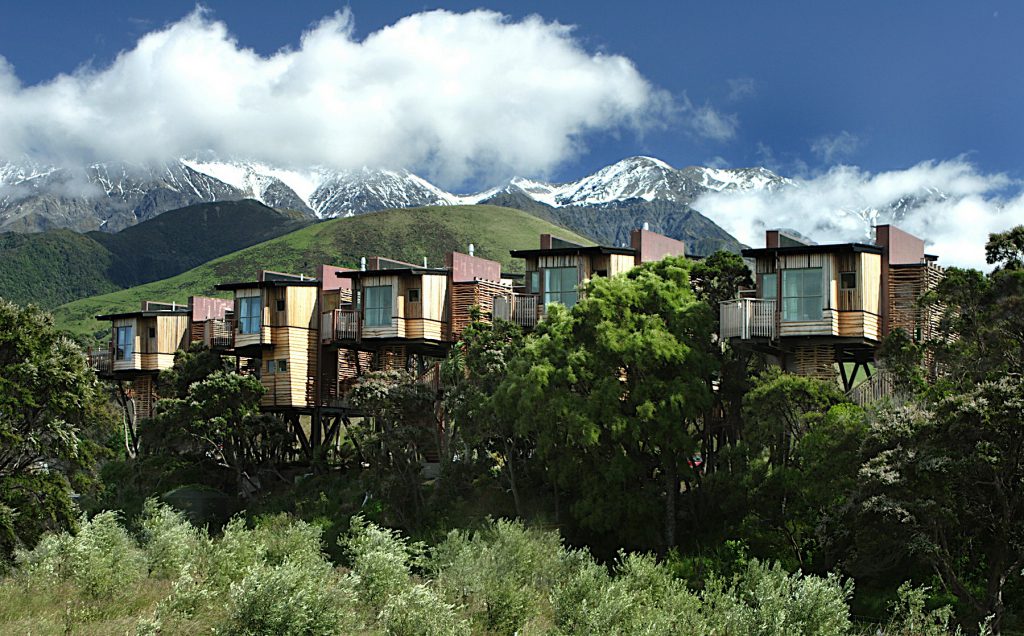 Very comfortable, and with every convenience of a 5 star property you have come to expect Hapuku Lodge and Treehouses are a real treat. Heading down to the lodge for dinner, I had a great local red wine with Chris, the manager, while I learned more about this unique lodge. He then escorts me to the dining room where we were greeted by his lovely wife, Fiona, the Executive Chef and recent finalist in the NZ series, Master Chef. After tasting dinner, she should have WON!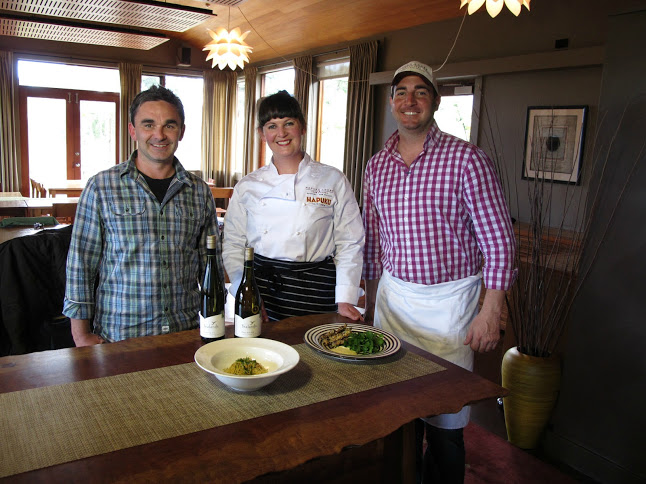 Drawing from local produce (80 percent of everything served is from the local community), Fiona and Jeremy (chef extraordinaire) prepare a new and innovative menu from what was bought at the markets that morning. On the menu tonight was the usual suspects of lamb, crayfish (Kaikoura is the cray capital of New Zealand) and Monk Fish (caught in the waters off the lodge), amongst other delicacies. The way Fiona and Jeremy served the main ingredient was what made my meal amazing, I wish I was here longer to experience even more of the surroundings and outstanding cuisine. I recommend 3 nights here to take in all that the Kaikoura region has to offer.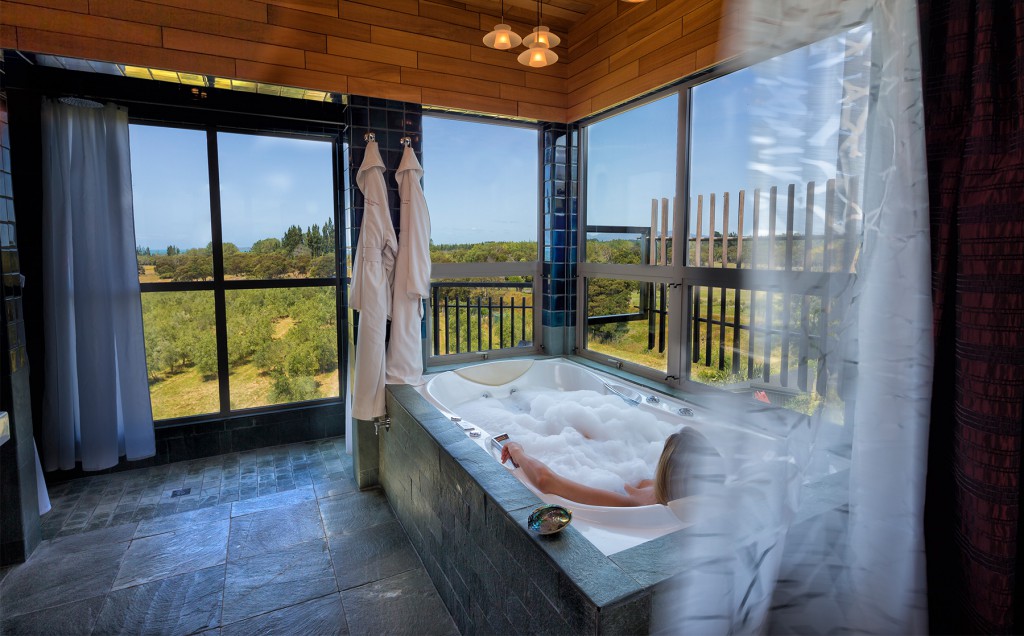 Room Tip: If you don't mind steps, then the Tree Houses, or the Hapuku Suite, which has its own hot tub within the suite are excellent options.
Happy Travels,
Ian Swain