The Great Barrier Reef is one of the seven wonders of the natural world — larger than the Great Wall of China and the only living thing on earth visible from space. The Great Barrier Reef also provides world-class scuba diving and snorkeling, sailing, boating and cruising.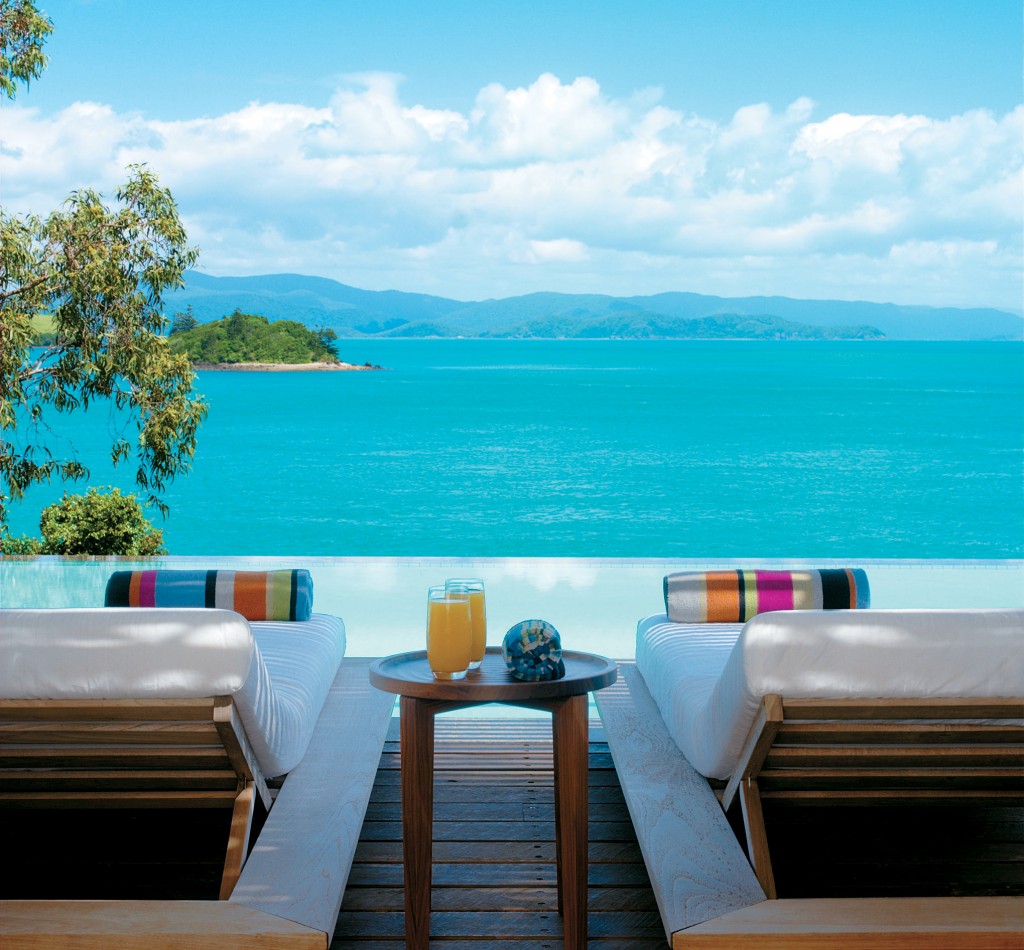 A great base for exploring the reef is the incomparable qualia resort, which is located on Hamilton Island's secluded Northern tip–at the same latitude as Honolulu. qualia (yes, the "q" is lower case) is decidedly upscale, offering gorgeous postcard views of the idyllic blue and green waters of the Whitsunday Islands, as well as world-class relaxation and adventures.
qualia's upscale accommodations
qualia has 60 exclusive, one-bedroom pavilions and a beach house, each set among eucalyptus trees. The property offers two bars and restaurants, two infinity-edged pools, a private dining room, fitness center, library, boutique and spa. Plus, because qualia is limited to age 16 and older, there are no squealing, cannonballing children disrupting the serenity of the infinity pools.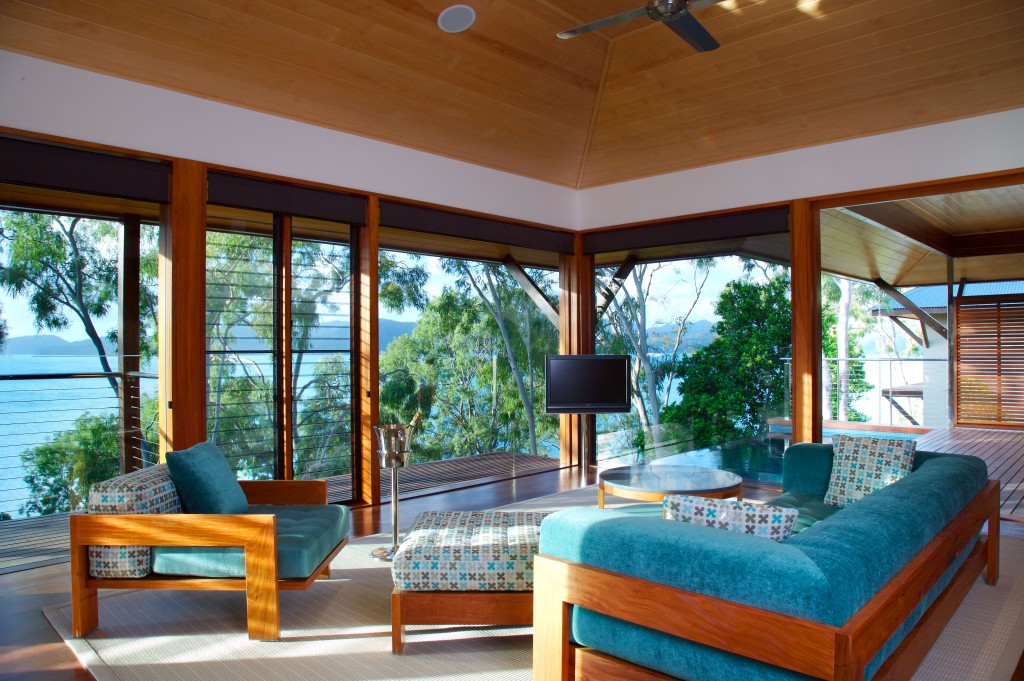 Create a memory with reef adventures
Explore the reef: While you might be tempted to stay and enjoy the gourmet cuisine and pampering in the spa at qualia, you should get out and explore the reef. Guests can fly to Reefworld by helicopter or seaplane to snorkel the Great Barrier Reef, with stunning aerial views of Heart Reef, Whitehaven Beach and the Whitsunday Passage en route. You don't need experience to enjoy the majesty of the undersea life. Snorkelers can learn to dive on a guided snorkeling safari or you can take an instructor-led scuba-diving adventure.
Hire a yacht: Take the helm of a yacht charter, or sit back and relax aboard qualia's 45-foot luxury cruiser Atomic, exclusively reserved for qualia guests. Cruise to some of the Whitsunday Islands that fringe coral reefs, equipped with a gourmet lunch, snorkel gear and a personal snorkel guide. You can also cruise to a secluded beach on Hamilton Island.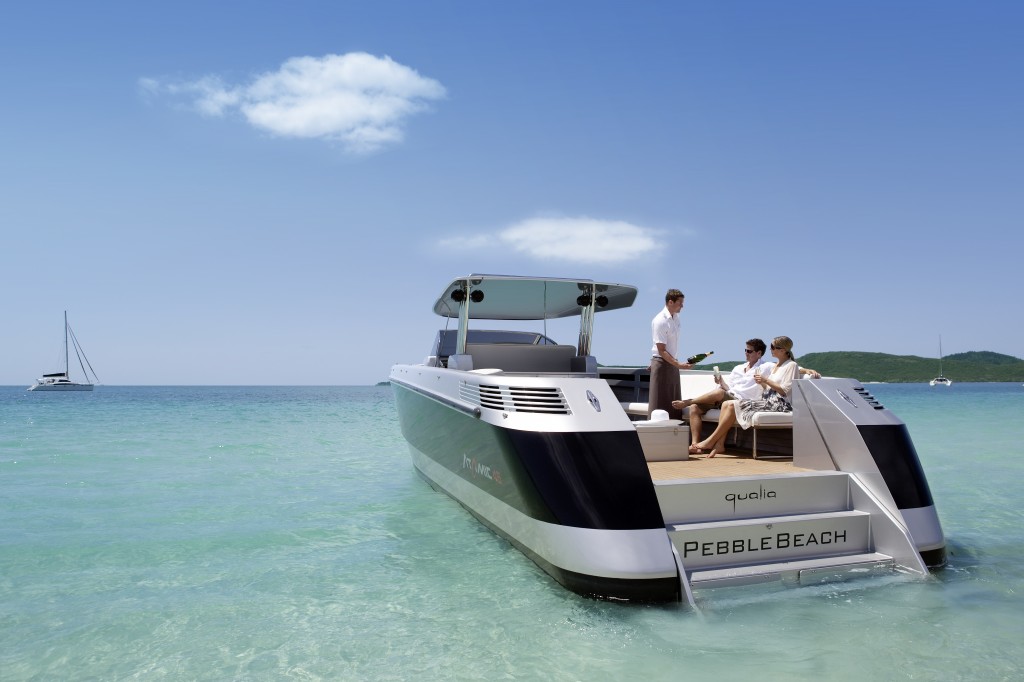 Paddle a sea kayak: Take in the beautiful Whitsundays on a guided adventure, or set out on your own. Single and double kayaks are available for use at Pebble Beach.
Sail a catamaran: qualia has two 16-foot Hobie catamarans, which you can use to explore the local area. Experienced sailors will be able to sail the catamarans independently or you can have an experienced qualia staff member captain the vessel.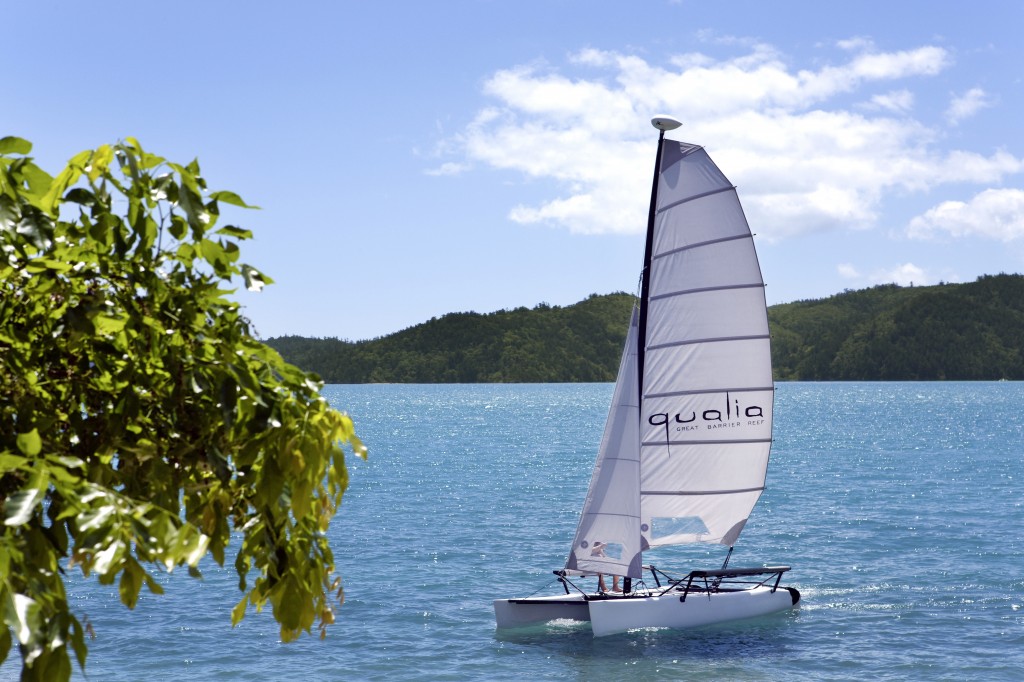 Take a stroll: Hamilton Island offers some of the most spectacular walks in the region. Detailed trail maps are available from qualia's concierge. Each map indicates the level of difficulty of each trail.
Tee off: Designed by five-time British Open winner, Peter Thomson, the Hamilton Island Golf Club on neighboring Dent Island is the only championship island golf course in Australia and the perfect destination for your next Australian golfing holiday.