Porch and Parlour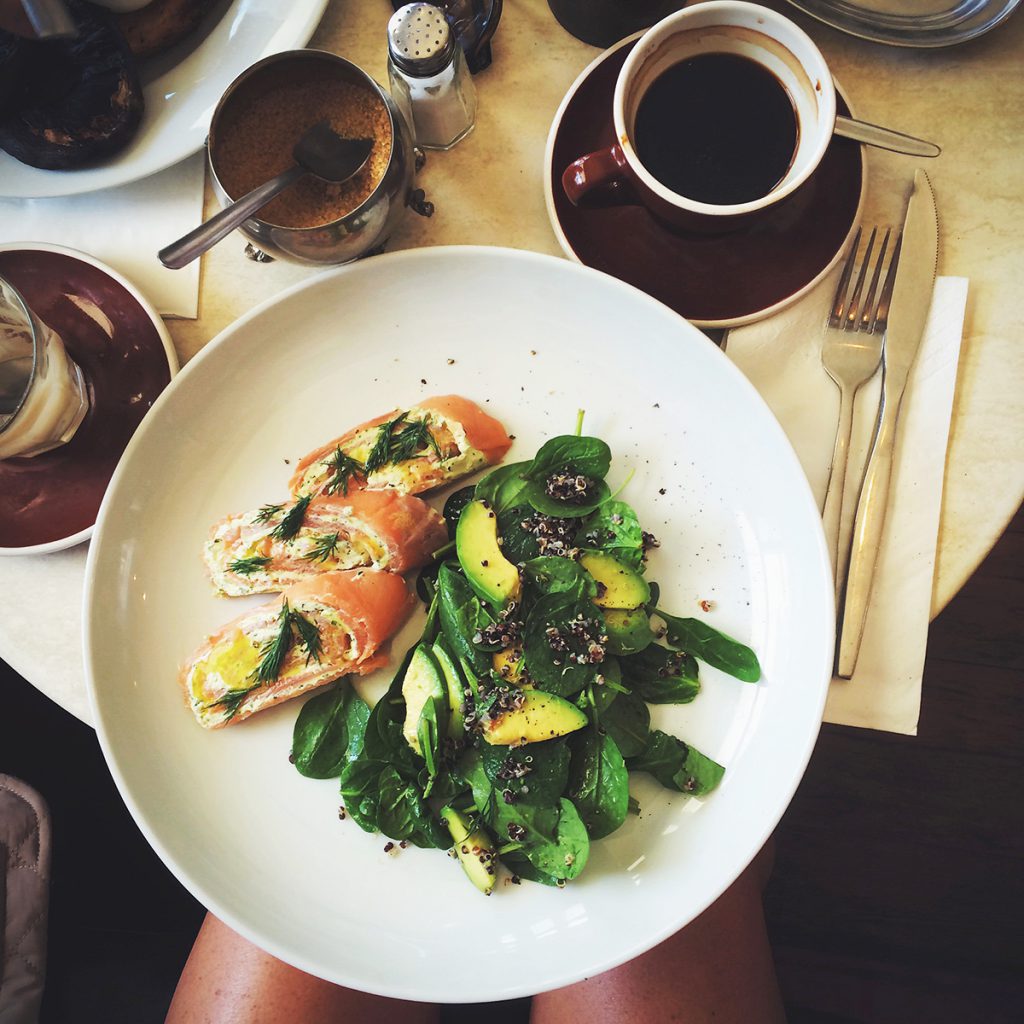 Porch and Parlour typifies the "local Bondi" breakfast scene – gorgeous customers, beautifully presented food and a chilled-out, bohemian ambiance. The cafe specializes in healthy, wholesome choices. Try and grab a seat at the wooden tables outside for a sweeping view of Bondi's glistening waters from its north end. A favorite of many is the green brekkie bowl. This bowl is packed with an antioxidant-rich mixture of kale, silver  beet, spinach, coriander, mint and parsley. Quinoa, two soft-boiled eggs, avocado and a slice of lemon are also served with the bowl.
Trio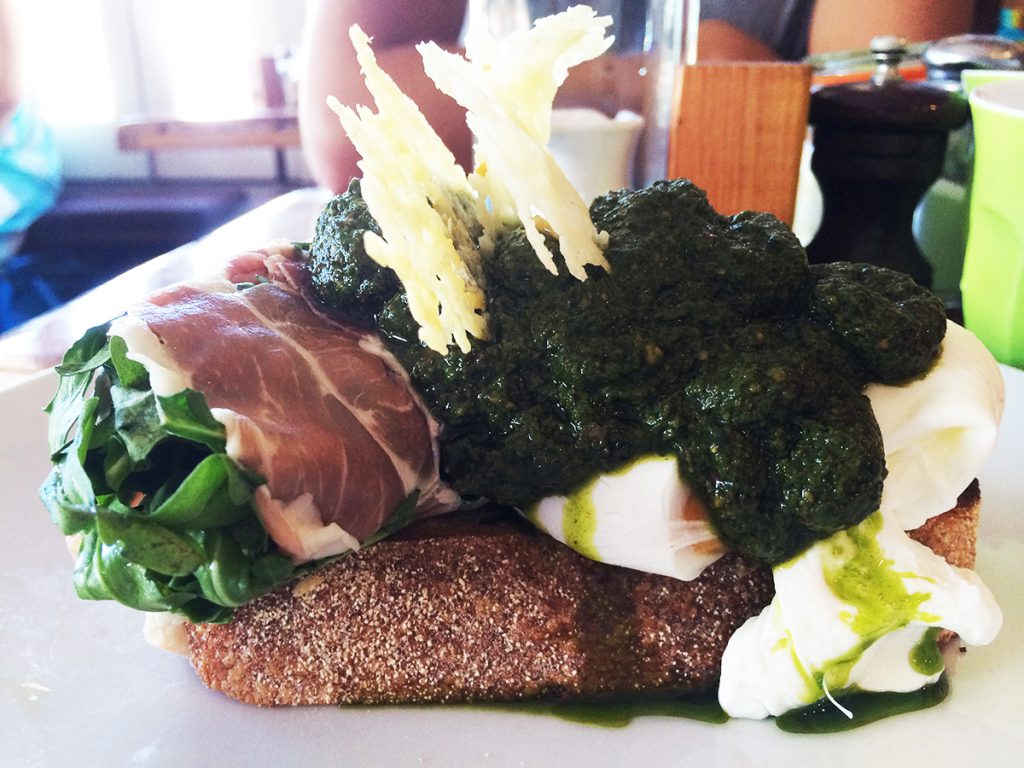 Set on the bustling Campbell Parade, Trio has perfected brunch. Elegant touches, like the seamless white tablecloths, glass water jugs stuffed with fresh mint leaves and polished silverware allow this restaurant to stand out amongst the plethora of eateries along Bondi's main strip. The menu is brimming with savory and sweet options, and caters to all sorts of eaters. Prime position is out on the sidewalk, which allows you to take in the panoramic views of Bondi Beach. If you can't get a seat outside, the floor-length windows allow the sea breeze to waft in.
Brown Sugar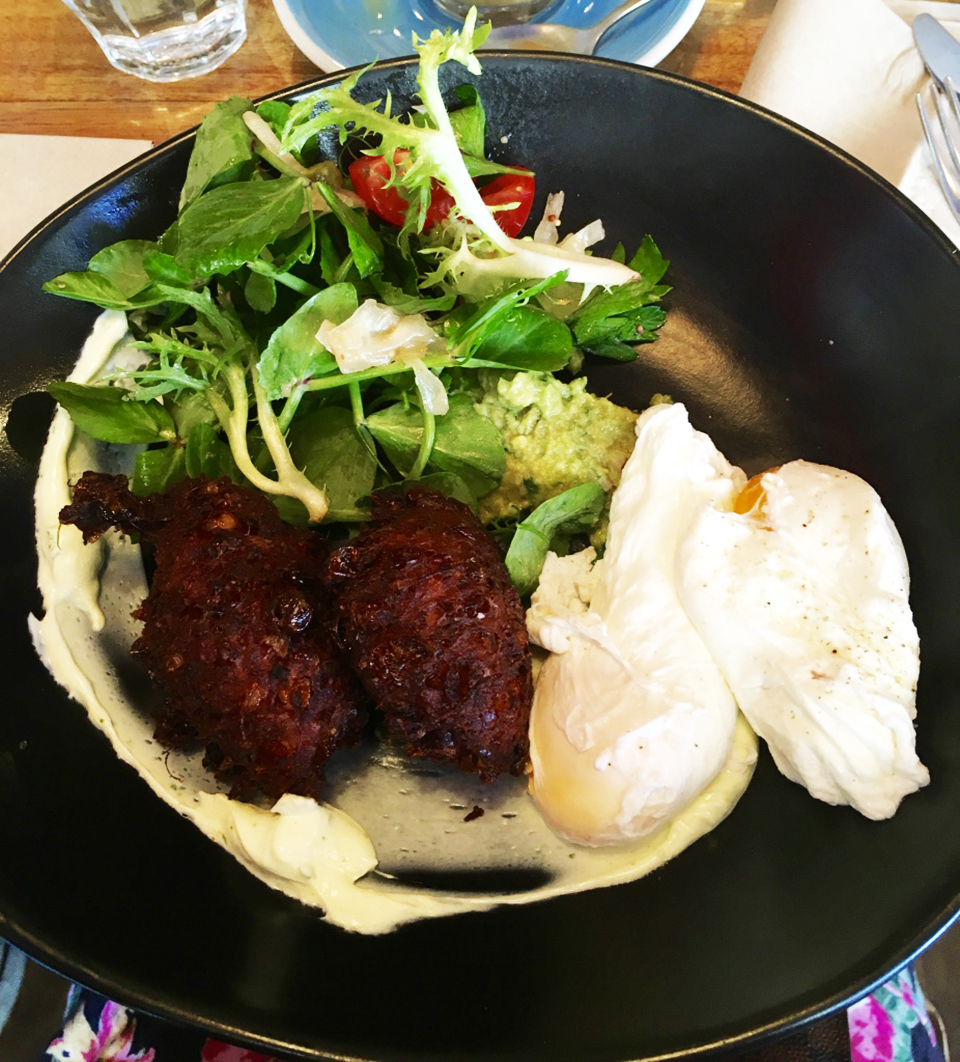 This small eatery whips up tasty brunch items with a Mediterranean twist. The black and white checkered floors, dark lacquer tables and chalkboard walls create a contemporary, casual vibe. My top choice from the Brown Sugar menu is the black stone eggs: a fluffy English muffin topped with a hearty slice of bacon, broiled tomatoes and a free-range poached egg. It comes with crispy golden hash brown balls, which knock traditional, bland breakfast potatoes out of the park!