Over an hour away from the bustling parts of Bali, Amankila is a remote hideaway up a winding hill on the East Coast. This property is tucked within a lush mountainside overlooking the Lombok Strait. Amankila means "peaceful hill" and it truly exudes a sense of tranquility. It's perfect for discerning travelers seeking an exclusive escape in paradise.
Arriving at Amankila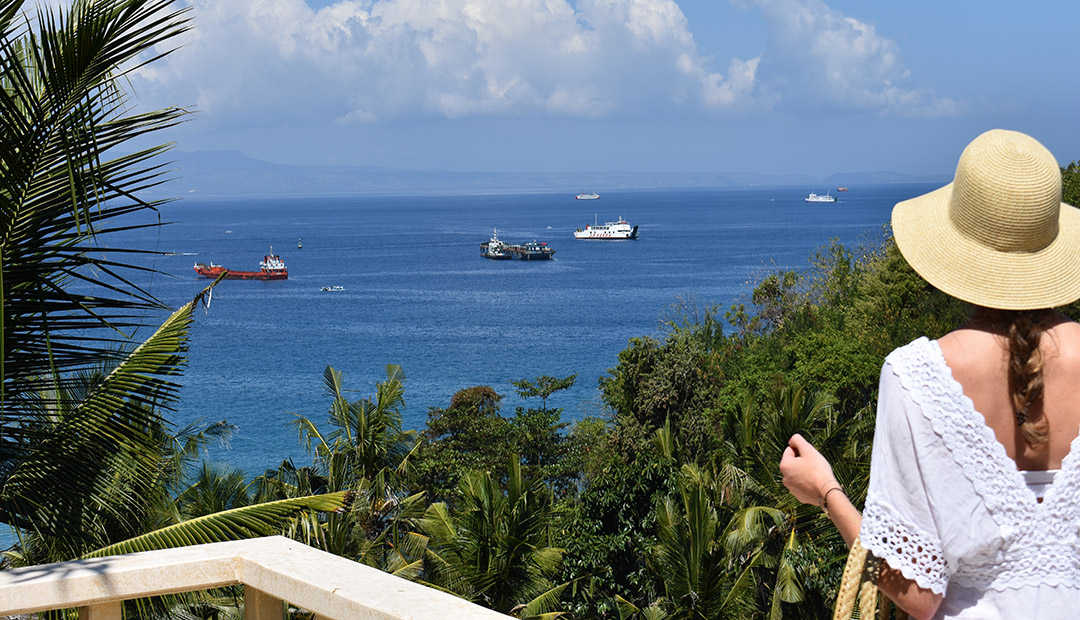 Upon arriving in the open-air lobby, guests are first greeted by smiling staff members and panoramic cliff side outlooks. Mesmerizing views continue as you are escorted past the iconic three-tiered infinity pool towards the standalone suites. A ginger and passion fruit frozen sorbet awaits on your terrace. Amankila makes your check-in a breeze, so you can quickly soak up the blissful setting.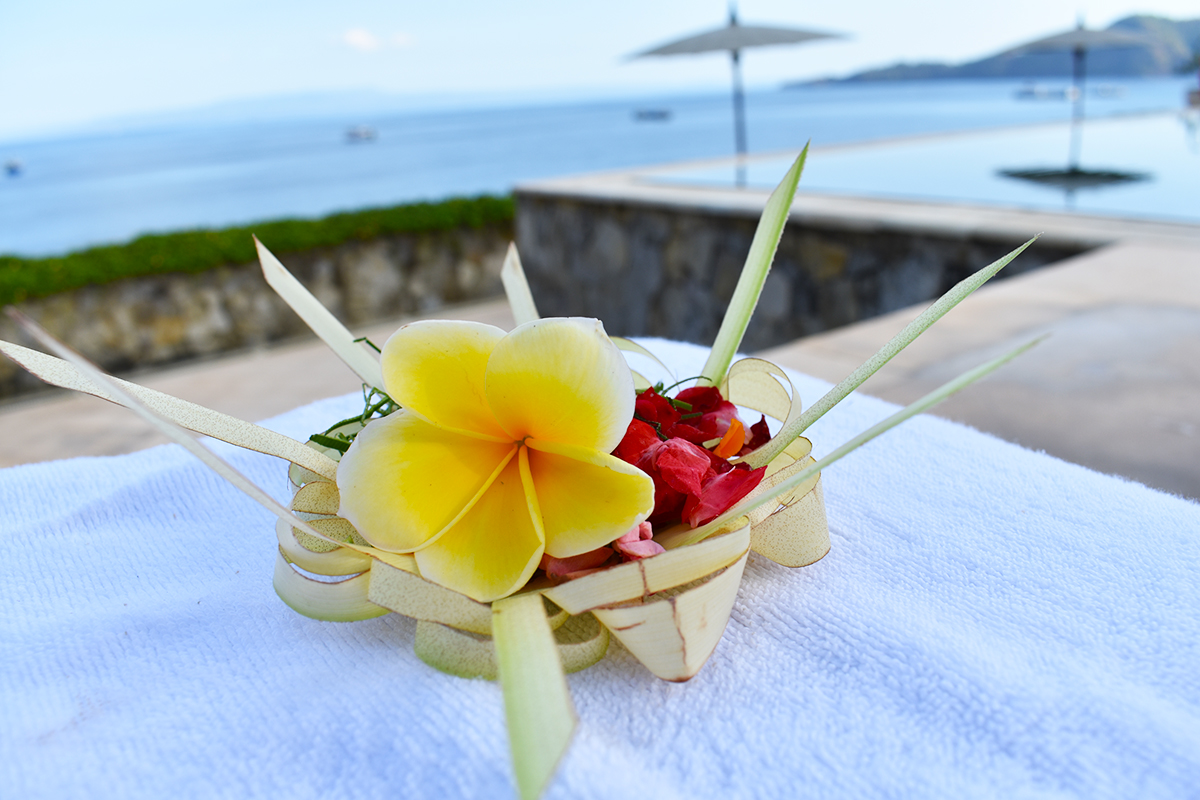 Concrete stilts support the elevated walkways which link the 34 suites to the main complex. Mango, coconut and frangipani trees line the paths, and their fragrances fill the air. All suites have authentic alang alang thatched roofs, spacious marble bathrooms, and coconut wood, rattan and bamboo décor. Tan and cream tones create a warm, sensual ambiance. Also, there are private decks with a daybed and dining table, ideal for relaxing and eating at any time day or night.
Activities at Amankila
Resort facilities include two restaurants and a bar, spa services, well-equipped beach club and an expansive pool area. Set above the pools, the primary alfresco dining venue offers Balinese and International cuisine. Executive Chef Shane Lewis highlights the regions bounties utilizing native Indonesian cooking methods. Afternoon tea, served by the library, features handmade Balinese cakes, "Kopi Bali" coffee and ginger and honey tea. You'll also have the opportunity to chat with locals from the village and watch them create ornate offerings.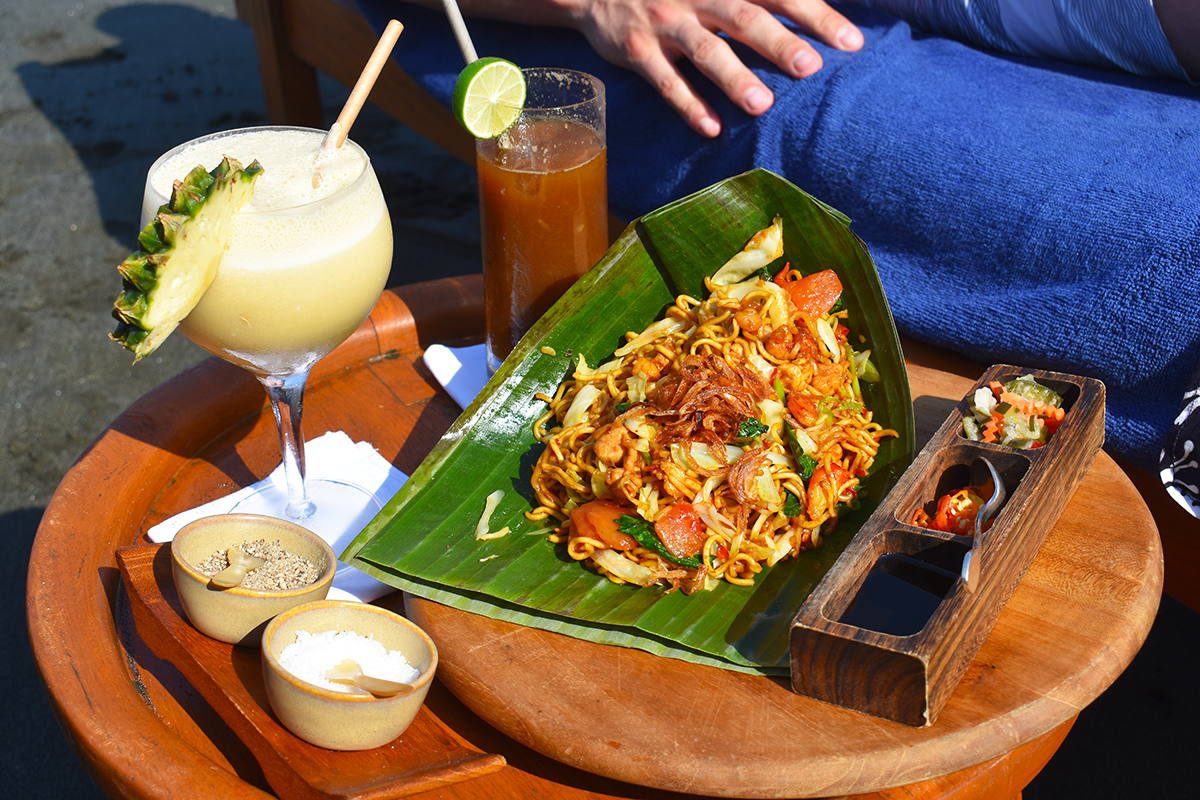 Reserve a few hours to relax by the breathtaking three-tiered pool. Lounge chairs are plentiful, and the pool staff treat you like royalty. They'll happily deliver whatever you desire – from magazines to freshly caught lobster. The staff anticipate your needs and provide you with what you want before you get the chance to voice it, like a refill on ice water and a cold towel slightly scented with jasmine. Stylish pool-side cabanas provide respite from the sun and are a comfortable way to soak up the heavenly atmosphere.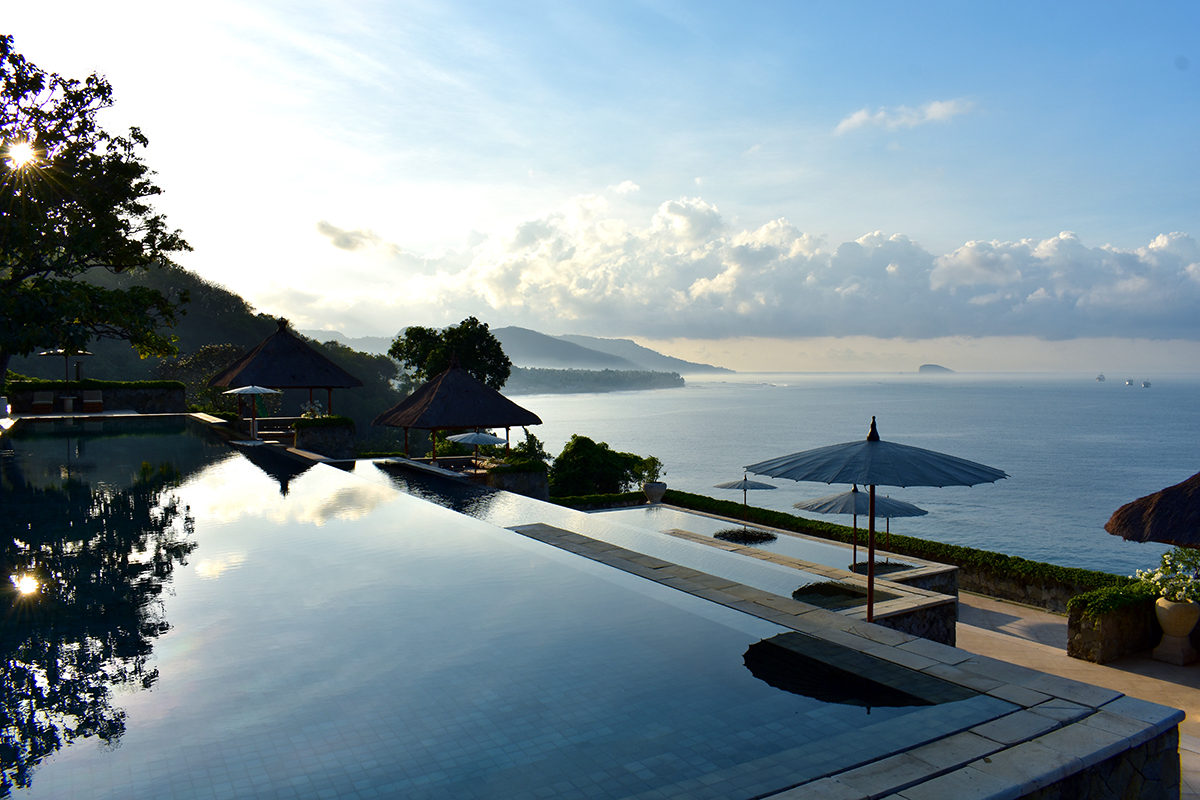 Signature experiences include visits to ancient palaces and lush gardens, cooking classes, village encounters, trekking and cycling adventures. You may also partake in romantic hilltop picnics and bonfire beach dinners. If you're into snorkeling or scuba diving, charter the Aman XII – a 50-foot traditional outrigger equipped with a plush cushioned top deck. You can also cruise around Amuk Bay and enjoy a sumptuous champagne breakfast or light lunch after swimming beside an array of sea life.
The Beach Club
A steep five-minute walk or on-demand buggy ride transports you down to sea level to the Beach Club. A coconut grove fitted with hammocks, swings, fitness equipment and a soccer field await you. Wispy trees create ever-changing reflections in the 135-foot-long lap pool. On the other side of the pool lies an enchanting black sand beach. Made of volcanic minerals and lava from Mount Agung, the sand is surprisingly soft, and the specks of black and silver glisten in the sun. Take advantage of the waterfront activities, such as paddle boarding, kayaking, sailing and boogie boarding.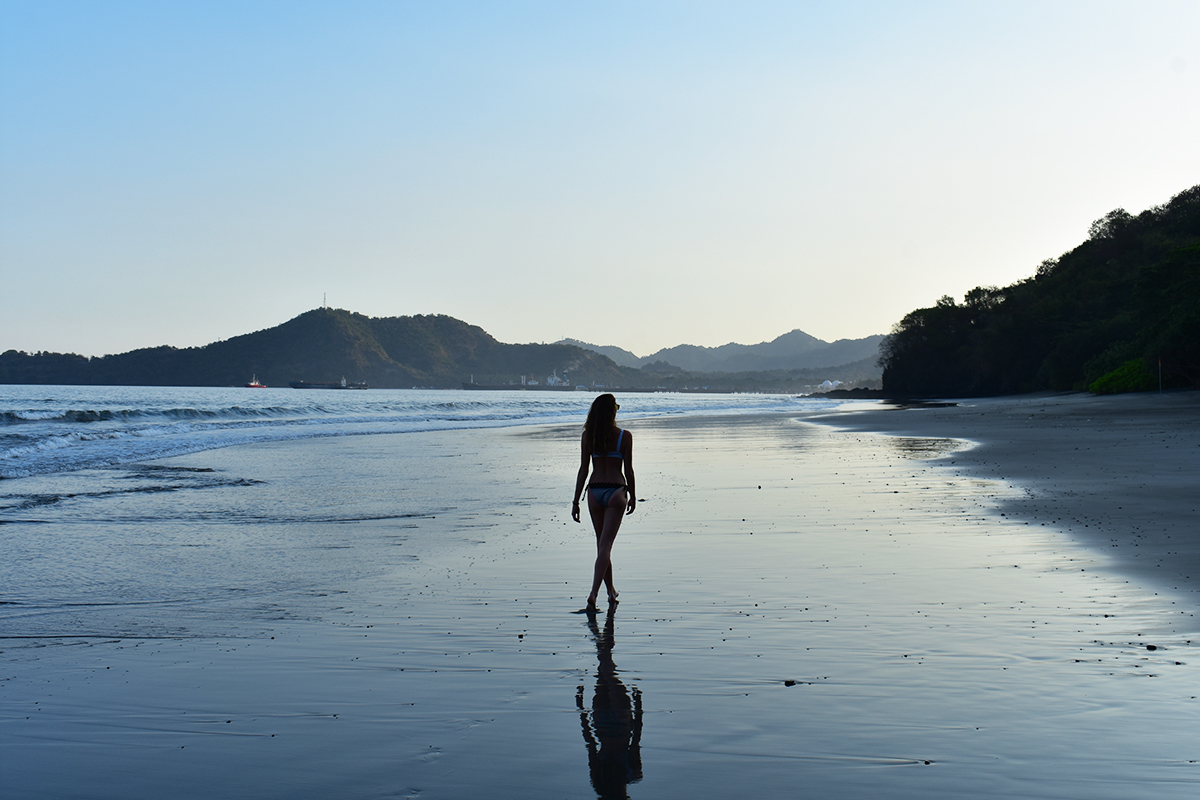 As with all Aman properties, you can expect attentive, unobtrusive service. Over three-fourths of the employees have been there since the resort's inception over 25 years ago, and their genuine happiness radiates. Along with the welcoming staff, the sprawling and secluded grounds make it feel like a home away from home. Amankila will leave you inspired and rejuvenated and is an idyllic haven to end a Balinese vacation.