We departed on QANTAS's A380 non-stop for Melbourne, Australia! I love this aircraft and the great service onboard. 14 hours later, we landed and were on our way to The Langham Melbourne. Ben Sington, the General Manager, and his team do such a great job for our clients and for us whenever we are in town. Melbourne itself is a wonderful city. Located on the banks of the Yarra River, the city is renowned for its sidewalk cafes, laneways, and wonderful restaurants. I love coming down here and exploring a little more each time.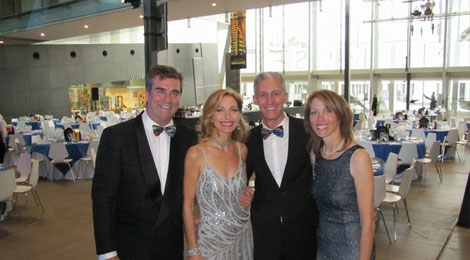 This visit, we kicked off our year – long 25th Anniversary Celebration of SWAIN at Tourism Australia's Corroboree. Corroboree was a convention where tour operators like SWAIN, airlines and Australian suppliers met with150 Aussie Specialists (travel agents from the USA who specialize in selling Australia). Saturday night, SWAIN hosted a dinner for our preferred Aussie Specialists at The Langham. On Sunday, we prepared for the SWAIN Launch – 320 people to entertain!
This year, we held our sponsor dinner at the Melbourne Museum, which certainly had relics older than SWAIN, and it was a tremendous place to host the event. As we did in the past, (last year I was SWAIN, 00SWAIN) we prepared a small skit where we changed words from songs to show what we do at SWAIN. With Linda and Barbara (her sister and Sales Manager for SWAIN), we went a bit over board and performed three songs with great dancing (?) – along with artifacts of SWAIN Through The Years. Thanks to Tourism Victoria, the team at Peter Jones and some of our past team members, Peta and Rachel, the night was truly magical and fun was had by all.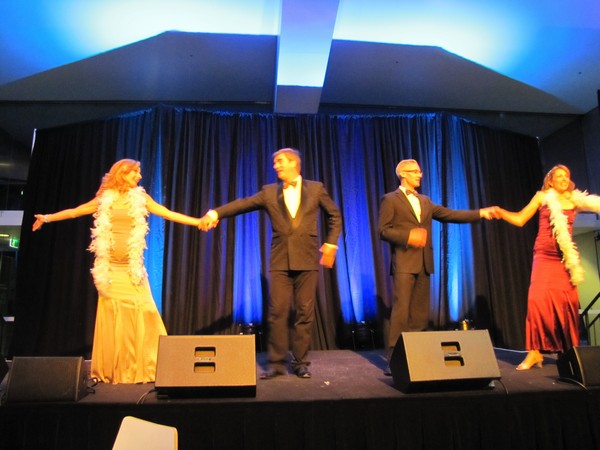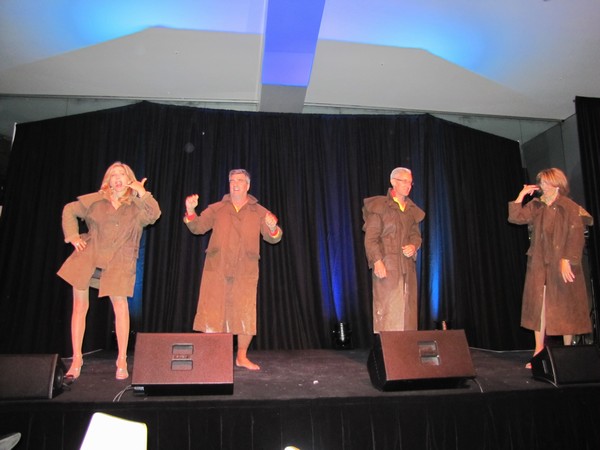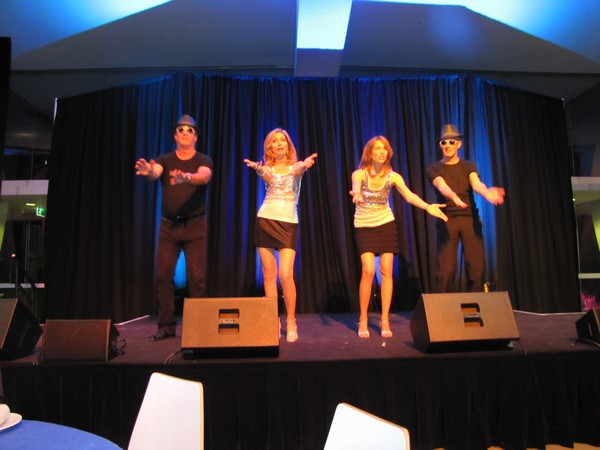 On Tuesday after Corroboree, we then invited some of our Aussie Specialists and Preferred Operators to the Melbourne Cup. This is the biggest horse race in Australia and literally stops a nation on the first Tuesday of November each year. It was so much fun to be at the track for this event, even though I didn't back the winner.
We then left Melbourne for Sydney for some meetings I had set up with The Four Seasons Sydney and Park Hyatt Sydney. Linda also took advantage of Sydney's beauty and shot some scenes for our new infomercial for the importing of the anti-aging all – natural skin care line – Simplicite (www.simpliciteusa.com). Check it out, it is wonderful, I have been using it now for 18 months!
While in town, I did a hard hat tour of the Park Hyatt Sydney. It closed earlier this year for a complete refurbishment, including the addition of three wonderful suites on the top floor. The Sydney Suite will be my choice of where to stay next time I visit, with 180 degree views of Sydney's famous Harbour Bridge and city! They are doing an incredible job on this hotel and it will be a superb experience to stay there.
We were then off to the Gold Coast to see my Mum, daughter, Malinda, her partner Marnie, my brother George, his wife Michelle and their adorable girls Georgia and Ashley. Also joining us were my oldest son, Brett, his wife Diana and my grandson, Xavier who were also visiting Australia. We had a great family dinner!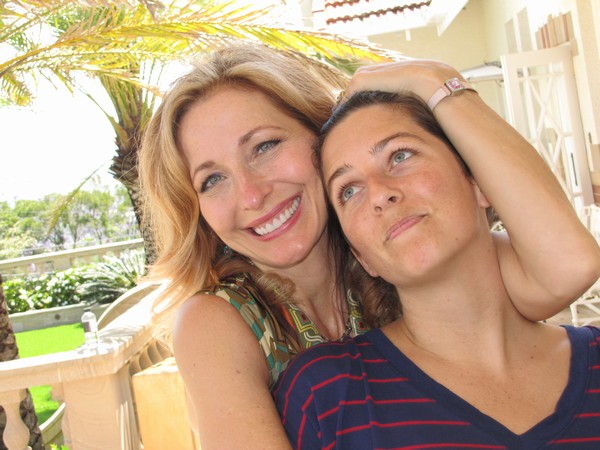 On our last day in Australia, Linda spent most of it interviewing Aussies who use Simplicite and also David and Robin Lyons, the founders of the company. You will be able to see the clips on the website shortly. But take my word for it – try it, you will love it and become hooked. Contact my daughter Lianda at lianda@simpliciteusa.com and tell her you found out about this from my blog for a special discount!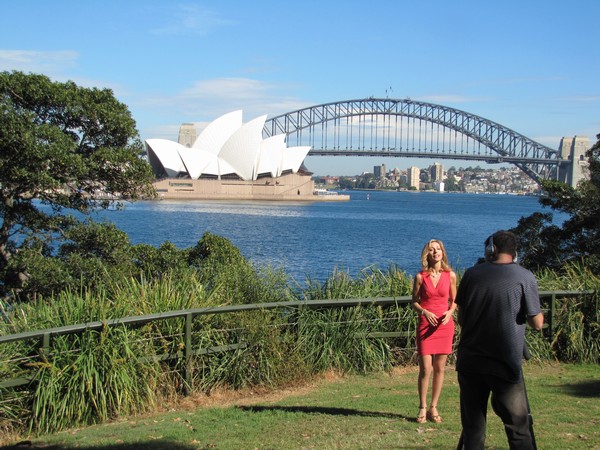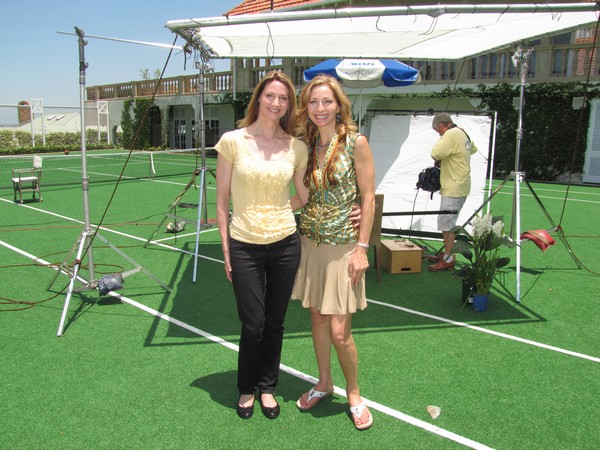 We left on QANTAS the next day for Thailand and the next part of this journey where we will meet up with our good friends Tricia and Rick!