Visit one of the seven greatest natural wonders of the world, Victoria Falls. From sunset river cruises to helicopter flights over the falls, there is much to do in Zambia.
The most amazing way to view the entirety of the falls is by helicopter ride. You cannot help but hold your breath as you plunge through the gorges of this natural phenomenon while witnessing the incredible wildlife roaming the area freely. If helicopters aren't for you, traveling by foot will afford you the opportunity to walk the edge of the falls on the side of either Victoria Falls, Zimbabwe or Livingstone, Zambia.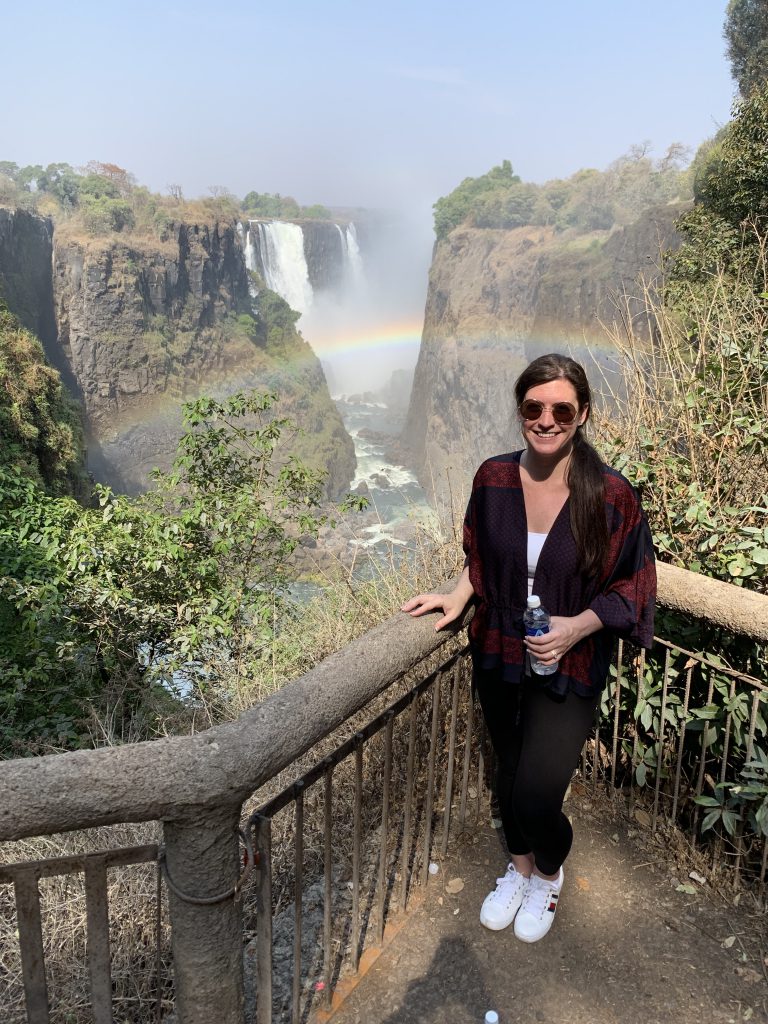 When walking there is much hustle and bustle on your way to witness 'Mosi-oa-Tunya', which translates to 'The Smoke That Thunders', and you instantly feel the excitement shared by all those who witness this beauty. If you are truly up for the challenge, and if you're visiting during the months of August to January, you can take a guided walk to Devil's Pool and swim to the edge of the falls if you dare!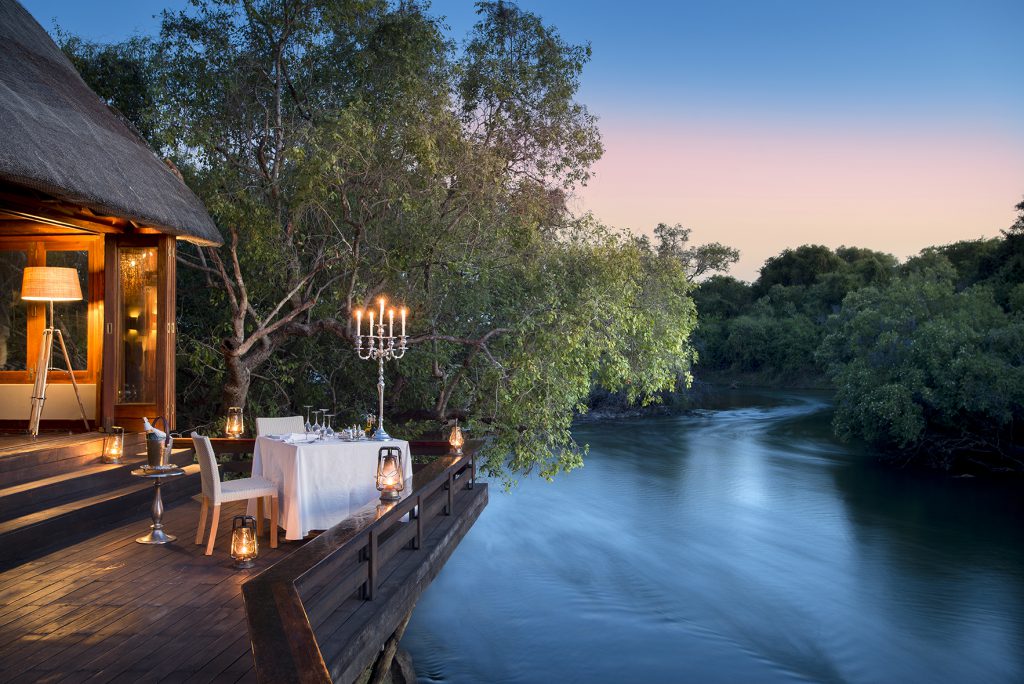 While visiting Zambia, one of the most remote, peaceful, and utterly beautiful places to stay is Royal Chundu. If you are looking for ultimate luxury and relaxation you have found it on the Island Lodge as there are only four spacious villas well-situated throughout the island. The villas allow for enough privacy to feel comfortable and enough windows to witness the hilariously funny monkeys running around all throughout the island. The view from your villa is always the stillness of the Zambezi River with your own outdoor hot bath drawn each night to view the stars displayed prominently in the vast, clear sky. Make sure you take advantage of the sunset cruise offered each night while at Royal Chundu, you simply cannot pass up a sunset over the Zambezi River while gazing at a bloat of hippos!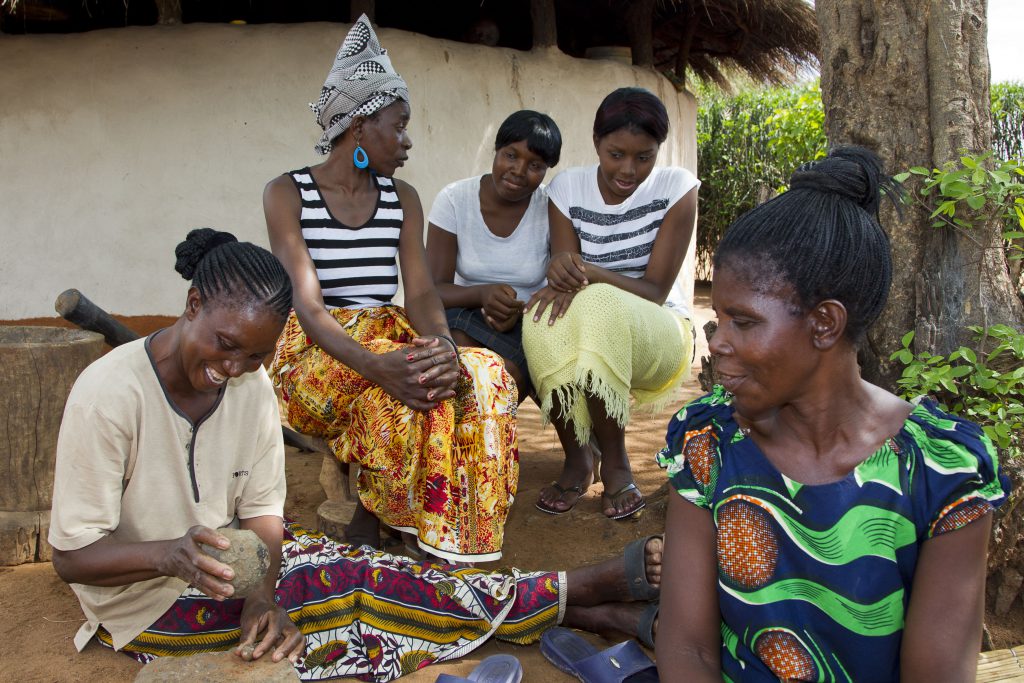 A moving experience during a trip to Zambia is the local village tour provided by Royal Chundu. This tour is only a few short hours of your day, reached via a quick boat ride over the Zambezi. At the village, you are greeted by a local woman and her adorable son who lead an educational tour on the everyday life in the village. You are able to observe how the villagers cook their food, make their own clothes, and even make their own homes. Every person you encounter is gracious, kind, and happy for your visit. Stories are told about the origin of their crops, how specific colors are chosen and intertwined in their clothing, and how music and dance are incorporated into their lives. You will walk away from this experience feeling incredibly humbled, refreshed, and at ease with the rest of your beautifully planned trip!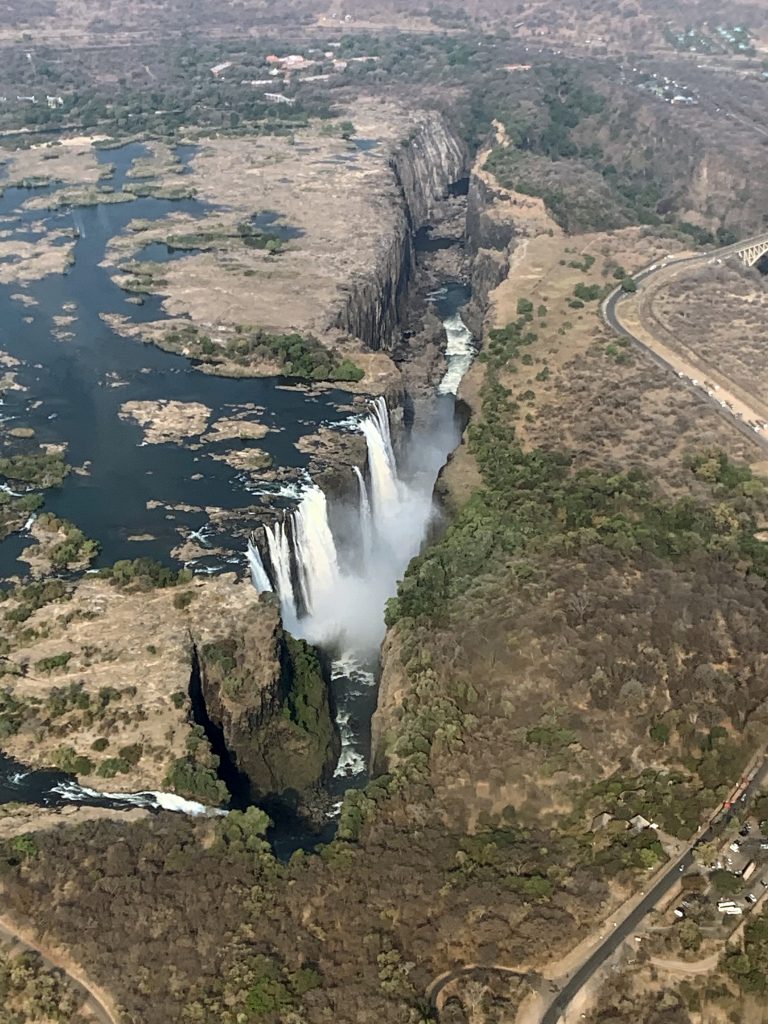 From sunset river cruises to helicopter flights over the falls, there is much to do in Zambia. To learn more about Zambia view our e-brochure, Swain's Southern Africa Journeys.