I can confirm that after a combined 400 or so safari experiences across the African continent, our gorilla trekking adventure was second to none. For Ian and I, the trek was as emotional of an encounter as we have ever experienced in travel.
Gorilla Trekking Lodges
Our gorilla trekking adventure took place in Volcanoes National Park in Rwanda. A country teeming with biodiversity, Rwanda is absolutely gorgeous and tourism plays a vital role in keeping it so. We stayed for three nights at the newly-built, conservation-focused Singita Kwitonda Lodge. Locally-sourced bricks and volcanic rock comprise the lodge's walls and a mechanical ventilation system replaces carbon-heavy air conditioning. Yet, these are but a few of the elements that make Kwitonda special. Stunning views of volcanoes greeted us through ceiling high windows and an outdoor fireplace made for a cozy spot. We spent our last two nights at the brand new One&Only Gorillas Nest. That accommodation, featuring an indoor fireplace and bathtub on the deck, was superb as well.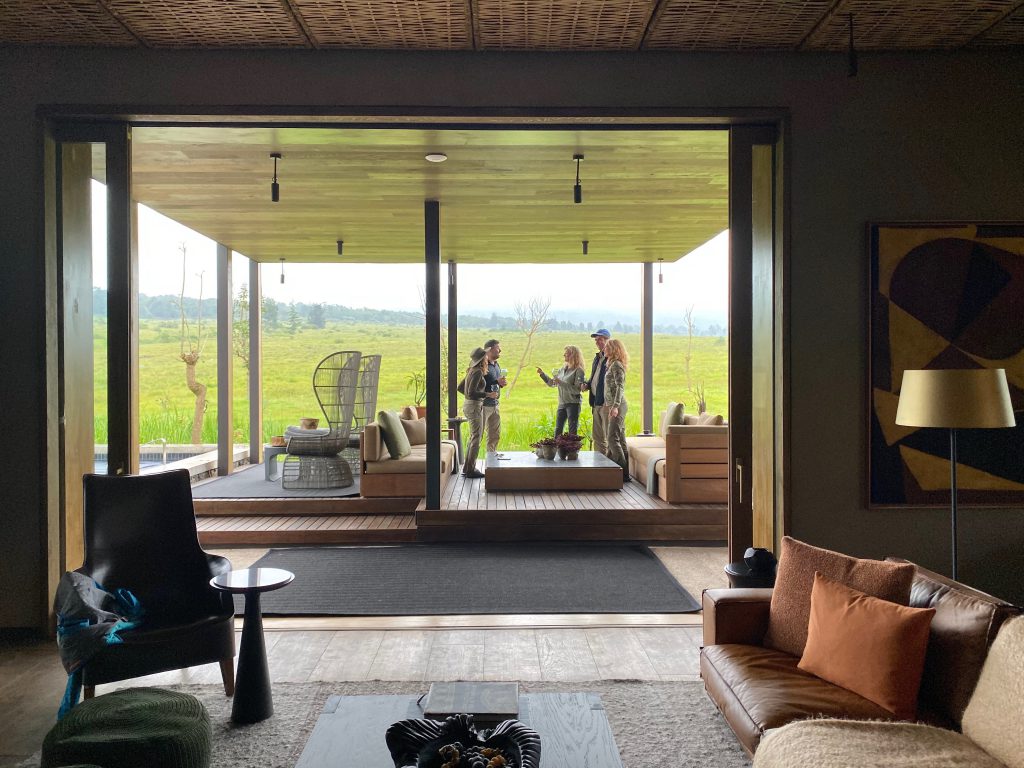 The Gorilla Trek
I will say there is nothing quite like being touched by a mountain gorilla. Of course, mine was a baby gorilla who wanted to show me how he had mastered vine twirling. Whereas Ian received a much firmer pat from Agasha, the King Silverback of this jungle. It served as a reminder that that it was he, and not Ian, who was the alpha in this family. Regardless, we were not afraid during our interactions due to our knowledgeable guides. They ensured that we kept a safe, regulated distance from the gorillas. Fortunately, mountain gorillas are gentle, playful and familial creatures. I felt, overwhelmingly, that they were our kindred spirits. Overall, gorilla trekking was fun, adventurous and something we will never forget.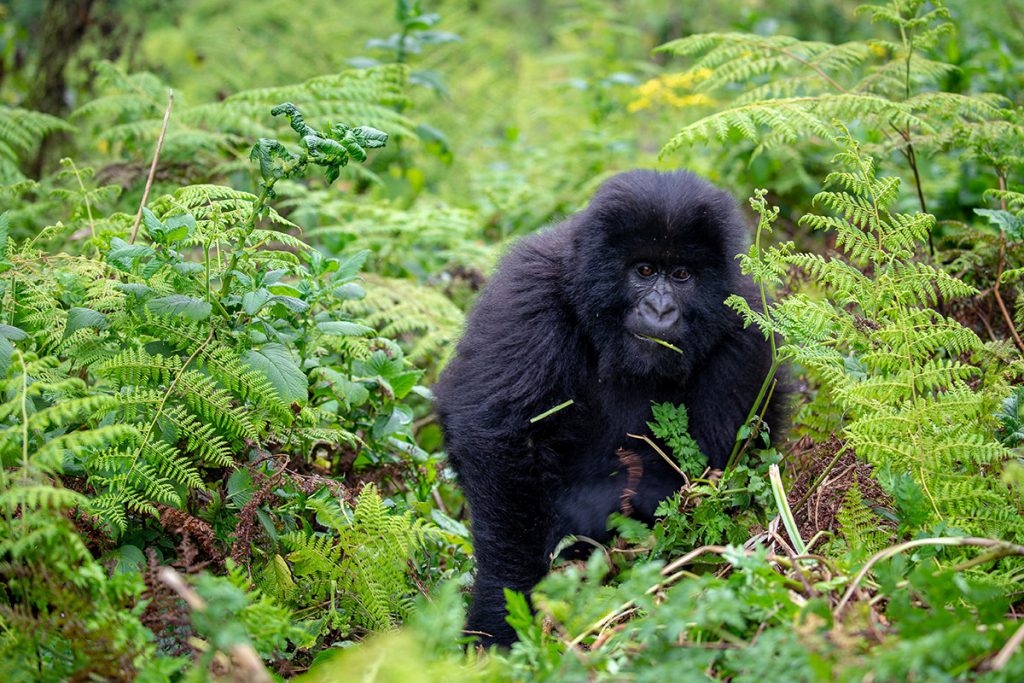 Keeping Them Safe
Over the past few years, the mountain gorilla population has grown by the hundreds while poaching has dropped to zero in Rwanda. Tourism fuels these efforts by helping support the habitats of gorillas and the communities around them. This is imperative because mountain gorillas cannot survive out of this altitude and habitat. Fortunately, the communities keep them involved in conserving the population, even participating in naming the gorilla babies. Their involvement is key to the stability of the gorilla's existence. Rwanda has got it right when it comes to gorillas, tourism and the environment. Gorilla trekking not only provides you with a once-in-a-lifetime opportunity, but it also helps this incredible species survive.
There is never a better time to venture to Rwanda and experience the beautiful people, some of the world's best new lodges and of course, the amazing mountain gorillas. We absolutely love them all!