The Great Migration in Africa will give you goosebumps. Millions of animals moving clockwise, following the rain and the promise of food and water. The Great Migration is an ancient practice and to see it is to see the circle of life unfold right before your very eyes. In Kenya, that is precisely what I saw.
The Great Migration Begins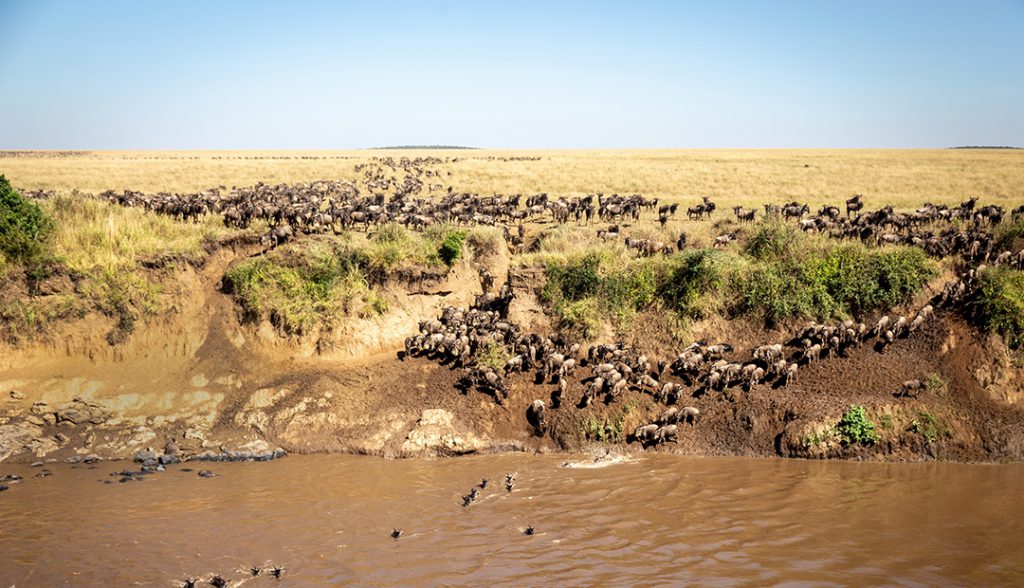 I raised my camera when I saw them all begin to move toward the river. We had stood for hours in the back of open roofed truck observing the great herd, watching them wade through the oceans of Kenyan tallgrass. It was in those hours of anticipation of the Great Migration—and instinctual practice of these animals that was as old as time itself–that I developed a bond with the herd. And then the migration began. It happened all around us.
Into the River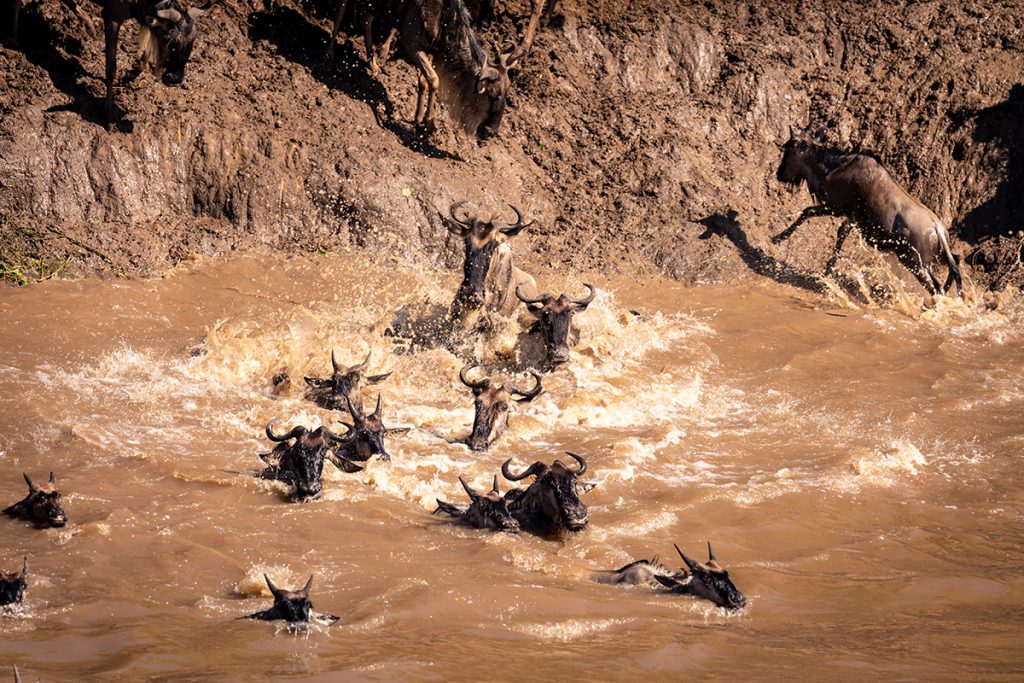 The herd streamed past the vehicle and I felt wonder as I watched the primal practice play out before my very eyes. The wildebeest and zebra leapt into the river and water lapped across the banks in torrents. I trained my camera and snapped as many photos as I could. But my eye was drawn to something moving along the water's edge on the other side of the river. Crocodiles were gathering, massive but quiet. Excitement faded to concern but they stayed still. This too was part of the Great Migration experience.
The Circle of Life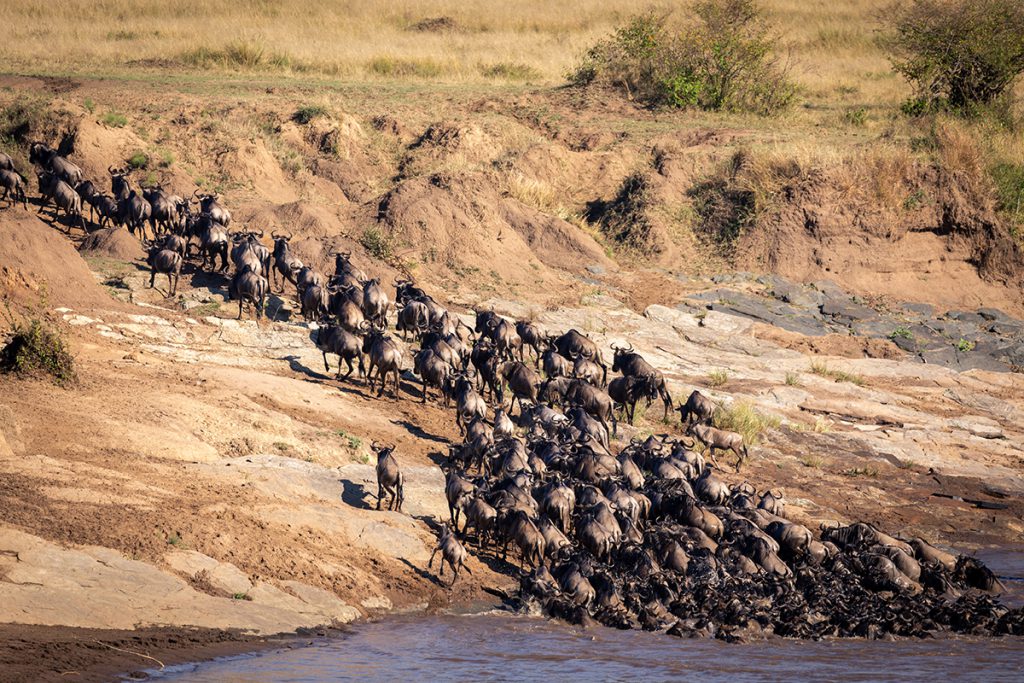 It was not until the tail end of the herd entered the river that the crocodiles slid into the murky water. The zebra and wildebeest at the rear—the weakest of the herd—struggled across the river. There was an eruption of muddy water and crocodile clamped its jaw shut on one of the herd and disappeared back below the water line with the animal struggling in its teeth. This was that great circle of life playing before me, one that was raw and without reservation. One that was undeniably brutal and beautiful at the same time. An experience entirely unique to Africa.
The Great Migration is life at its most visceral and raw. This struggle for survival breeds violence and beauty that you can not only see but can feel. My first Great Migration was a humbling and life-affirming experience that allowed me to see something I will never forget. I look forward to my second migation soon.