J.R.R. Tolkien, the architect and author of The Lord of the Rings trilogy, once wrote, "In a hole in the ground there lived a hobbit." Nearly 70 years later, visionary director and native Kiwi Peter Jackson gave life to Tolkein's words on the silver screen. Using New Zealand as his backdrop, Jackson recreated the spectacular and mythical world of Middle-Earth. Featuring the stunning mountains, rolling hills, and rivers that make up New Zealand, Jackson succeeded. Middle-Earth exists and, as you will see below, Hobbiton is a testament to this notion.
Hobbiton Discovered
When preproduction commenced in 1998 on The Lord of the Rings: The Fellowship of the Ring, location scouts scoured the New Zealand countryside. It was in the middle of Waikato that the location of the Shire was discovered. Set amidst the lush rolling hills of a 1250 acre sheep farm, the land was tailormade for the Middle-Earth. Work on Hobbiton began in March 1999, with help from the New Zealand Army. The production team constructed 39 Hobbit Holes set over 12 stunning acres. After filming concluded, 17 Hobbit Holes remained and would serve as the foundation of Hobbiton as it is today.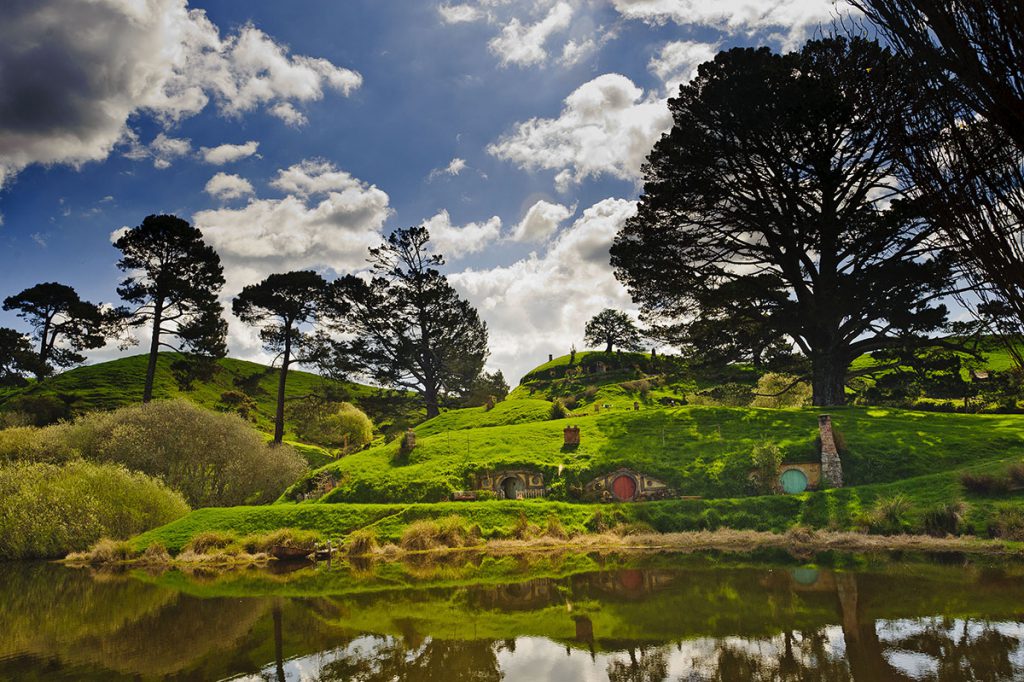 Hobbiton Today
With 44 permanently constructed Hobbit Holes, Hobbiton is a fully functioning natural soundstage. Visitors see the same sets that graced the silver screen, spanning two decades and six movies. Take in the Party Tree, the site of Bilbo's 111st birthday, and then enjoy a beverage at The Green Dragon Inn, the favorite haunt of Frodo and Sam. And then there are the Hobbit Holes. Built into the picturesque hills, the Hobbit Holes are as beautiful and intricately designed in person as they are in the films. Hobbiton offers several different touring options, each one showing off the Shire and the gorgeous scenery that makes it.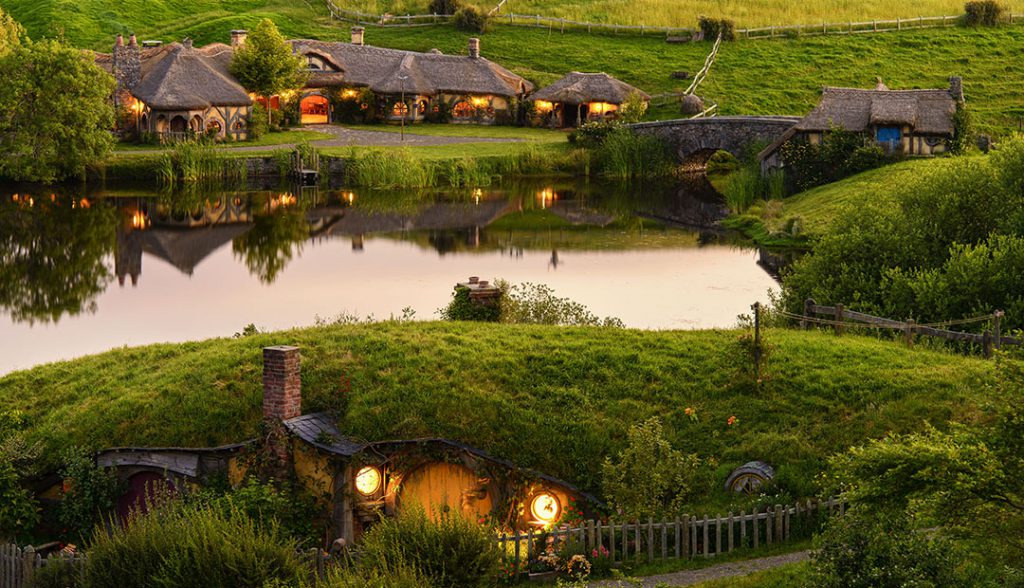 More Middle-Earth
New Zealand features more than Hobbiton. The team at WETA workshop in Wellington created the physical effects for The Lord of the Rings. At Mount Sunday, you can see the majestic setting that would become Edoras on the appropriately titled Edoras Tour. Visit Mount Ngauruhue in Tongariro National Park, the site that became Mount Doom. Venture through Fiordland National Park in Te Anau and see what would become Fangorn Forest. And, should you want to walk the Paths of the Death as Aragorn did in "Return of the King," a trip to Putangirua Pinnacles Scenic Reserve in Wairarapa would be mandatory.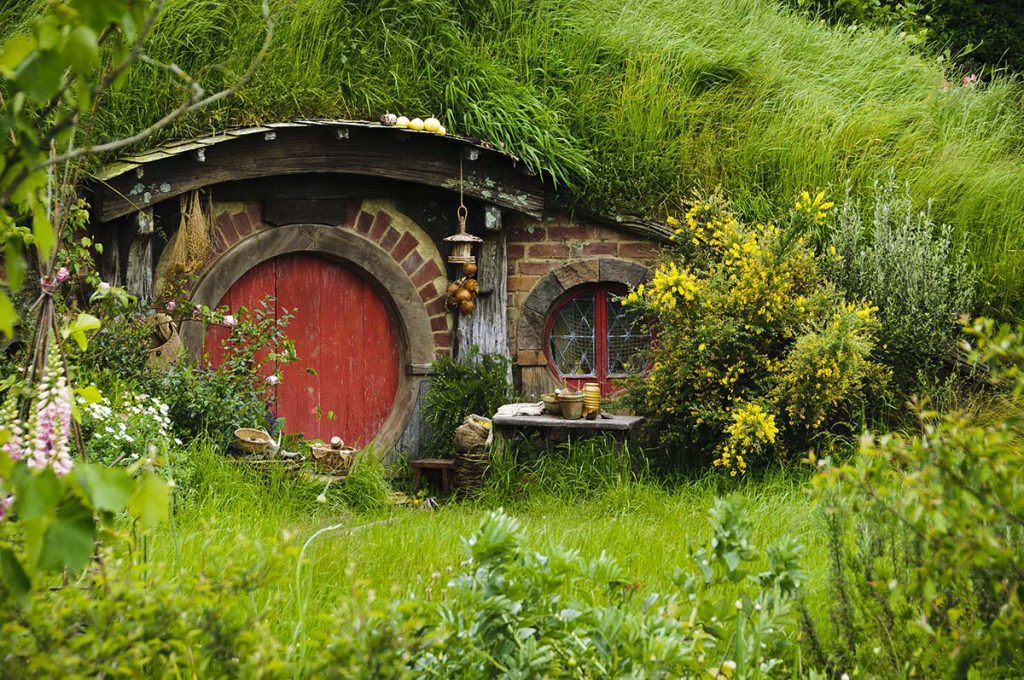 New Zealand serves as the universe for all things Middle Earth. As J.R.R. Tolkien wrote in the Fellowship of the Ring, "Home is behind, the world ahead, and there are many paths to tread through shadows to the edge of night, until the stars are all alight." Go on your own journey through Middle Earth in New Zealand. See where your imagination becomes a reality.
See our Travel Experts' itineraries including Hobbiton, here.