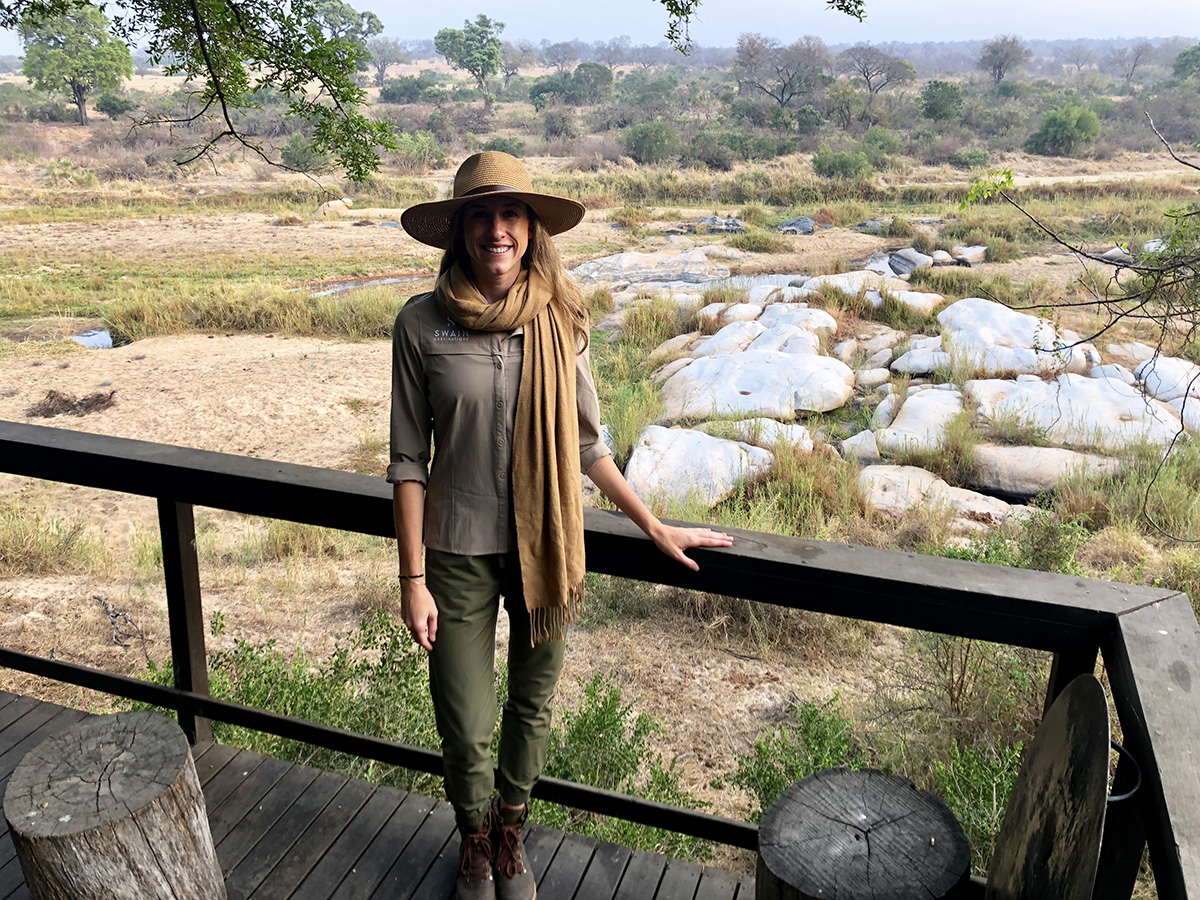 Figuring out what to wear on safari may seem daunting. Given that the pandemic has altered much of what we know about traveling, it can feel even more so. With that in mind, I have updated my Ultimate Safari Guide accordingly.
The first thing to consider is that many airlines will require face masks for the duration of your flight. And though you are never better socially distanced from large crowds than in one of our wonderful safari lodges or camps, you may be asked to wear a mask in the safari vehicle as well, depending on the ever changing conditions and regulations associated with COVID. Be sure to have surgical masks and hand sanitizer with you at all times.
Many travelers assume that technical gear is required, but your favorite baseball cap, broken-in boots and comfy tees are perfectly sufficient. Absolutely browse your closet before splurging on a new wardrobe. Though if you decide that you need some updates, invest in everyday basics that you'll wear again.
Layers are key. Most game drives start before the sun is up, so you'll want a jacket and pants for the brisk mornings. By midday, you'll be comfortable lounging around camp in a t-shirt and shorts. As dusk approaches, the temperature begins to drop again.
Start off with a tank top or t-shirt, add a second layer such as a lightweight sweater or linen long sleeve shirt and top it off with a jacket or vest. Long pants are the best option. A scarf is handy to protect you from the wind and dust. It also adds an extra layer of warmth for those chilly mornings and evenings. Luxury camps even offer blankets and hot water bottles to keep you cozy.
Many of my clients ask about what to wear for dinner and I always advise that you don't need anything fancy for dinner. Some travelers choose to stay in their safari gear, but I like to freshen up. A crisp tee tucked into linen pants is my go to. I'll top it off with a chic low bun, a scarf, and some beaded jewelry made locally.
Do be sure to pack a bathing suit if your safari lodge has a pool and you are traveling during the warmer months. A dip in the pool between game drives is an excellent way to bask in the immense landscape surrounding your lodge, while recalling your favorite moments from the morning's game drive.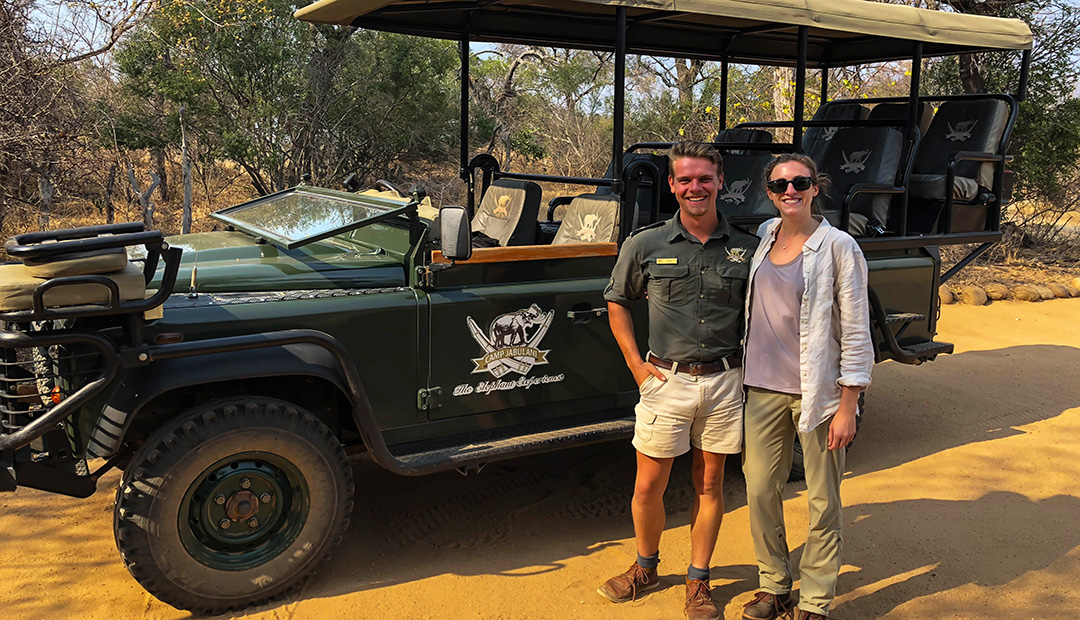 The Essentials
Aim for minimalist, versatile pieces. Dark colors attract heat so it's best to stick with neutrals. Plus, it makes it even easier to mix and match. Tan, cream, gray, pastel and green fabrics are best.
Basics for Layering
Tank tops & t-shirts – lightweight, sweat-wicking fabrics are ideal
Long sleeve shirts – linen shirts, button downs, light sweaters, athletic quarter zip shirts, etc.
Jacket – you won't want to take your eyes off the landscape, so you'll want certain items to be within reach. A jacket with pockets for necessities such as lip balm, tissues and your cell phone is helpful
Vest – a vest that you can stow in your backpack is a great investment
Breathable pants – linen trousers, synthetic joggers, light sweatpants, convertible pants, etc. A little stretch in the fabric is always nice
Loose shorts – wear them while lounging at camp during the day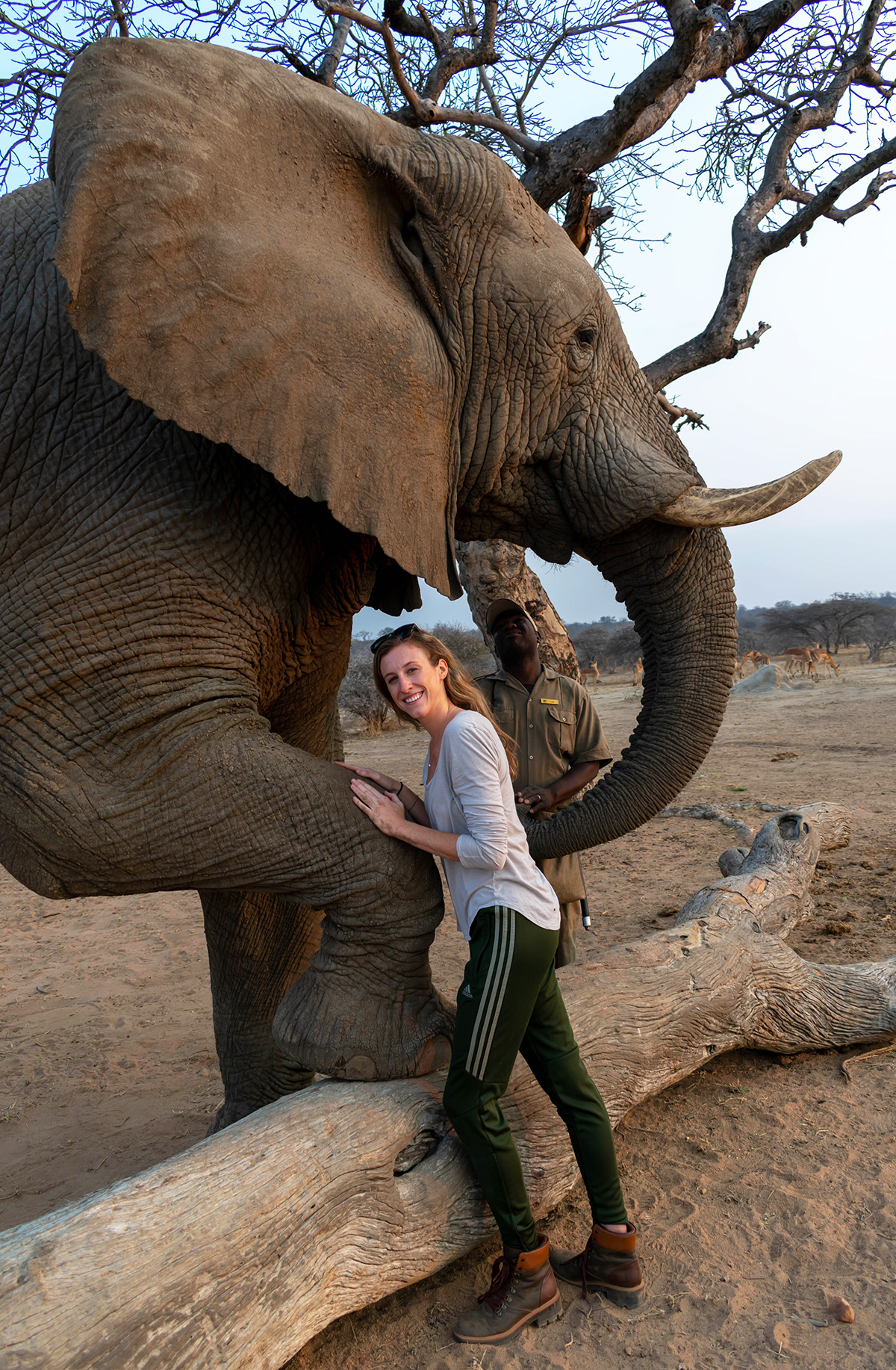 Handy Accessories
Surgical masks and hand sanitizer
Comfortable boots or sneakers – it's nice to have your ankles covered if they're susceptible to  bug bites, so boots or high-top sneakers are useful
Hat – bring a wide brim safari style hat or a fitted baseball cap. You'll want a hat that's tight enough that it won't fly off your head during the game drives
Scarf – a pashmina scarf is perfect to wrap around your shoulders for added warmth and protection
Backpack – pack sunglasses, sunscreen, extra water, binoculars, camera gear, chargers, bug spray and wet wipes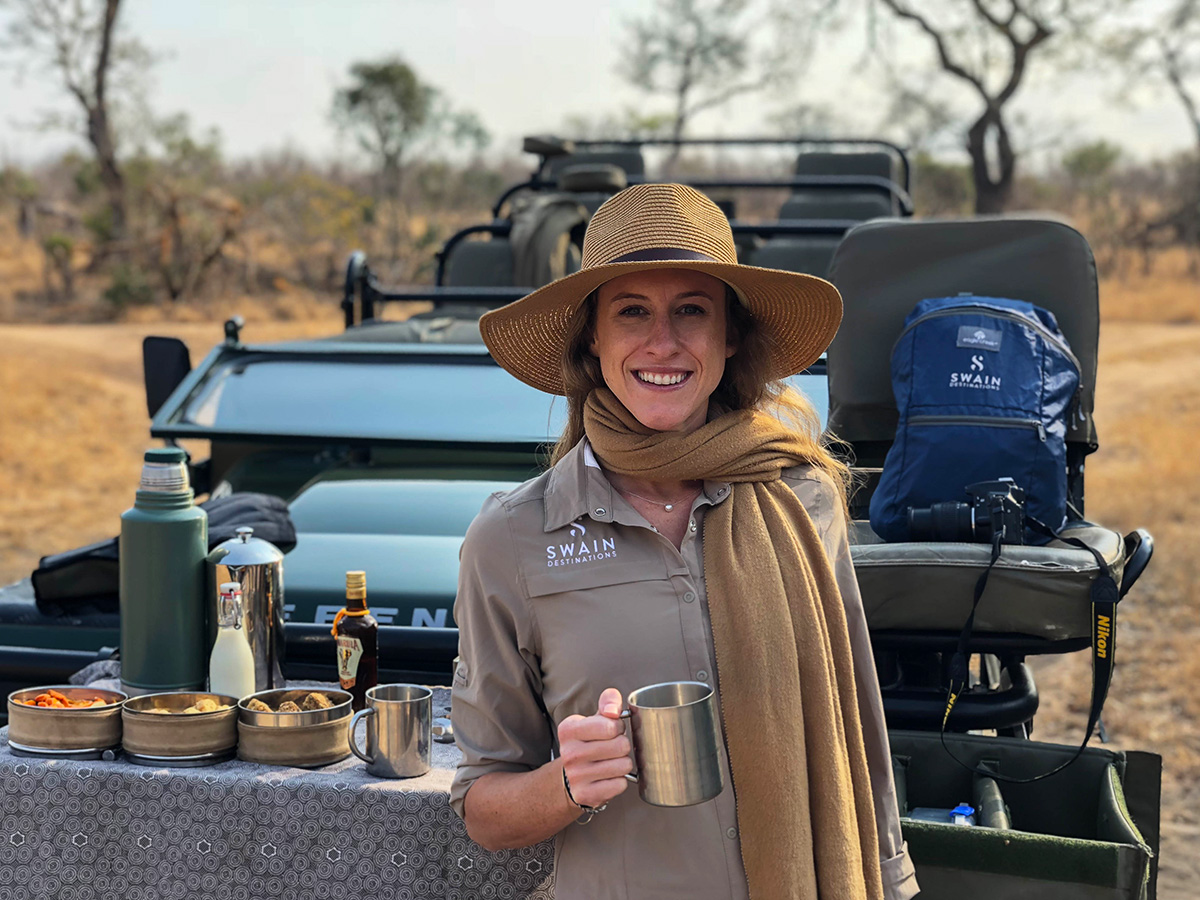 Ultimately, wear what you are most comfortable in!
Luggage restrictions for smaller charter flights are typically around 33 pounds inclusive of hand luggage, but don't be too concerned! The complimentary laundry service at most camps have a quick turnaround so you may rock the same outfits day after day.
Visit the Swain Destinations Online Travel Store to find the items you may need for your upcoming adventure!