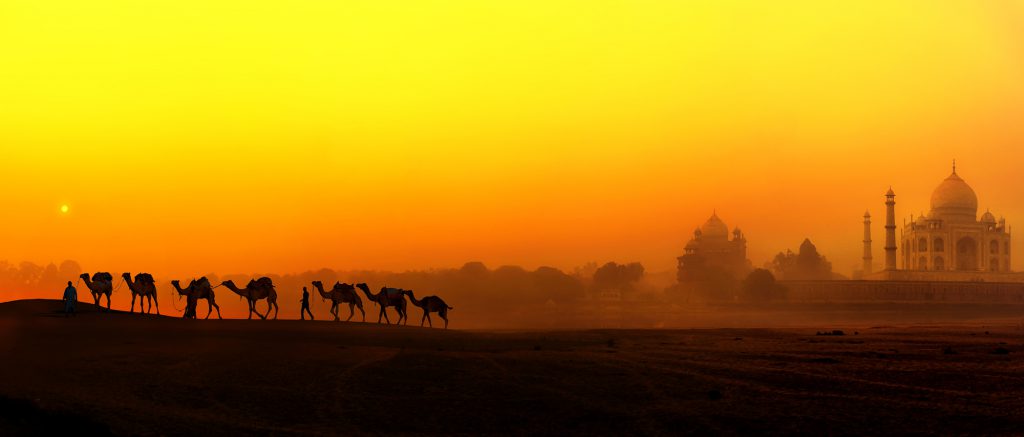 A few years ago, when I started planning travel journeys for Swain Destinations to my home country – India, I came across a local friend of mine-who wanted to challenge herself, to open her heart and travel to the unknown. She wanted to do something significant to mark a transition in her life. She craved for adventure, something that would make her feel alive! So the place to have that experience is India. Why India? One has to be ready for India, mentally, culturally, spiritually and romantically.
It is like no other country.
It is so colorful. You will get mesmerized by the vibrant display of flower garlands everywhere that are offered to the Hindu gods.  The saris and comfortable 'salwar- khameez"  – Punjabi dress – tunic that they wear over baggy pants with a matching dupatta or a scarf draped around their neck are beautiful.
India is slow travel. In order to immerse in its' culture – you need to travel at a slower pace.  Everything takes time. You need to see and feel each place that you visit.
The greatest thing about traveling in India, especially coming from the west – is that you will be constantly surprised by what you see every day.  Like a cow standing on a sandy beach. It may be strange sight for you for the first time, but it will soon become normal after you see a few of those unusual sights.
The food is fresh and full of flavor. There is a wide variety for people who can stand the spice, and those who cannot.
The sunsets in India are stunning. No two are alike. Be it in the city or at a beach, the colors of the sky merge from hues of orange, reds and maroons.
I have visited the Taj Mahal three times, and every time I have been blown away.  The story of Taj is a touching love story. I have to pinch myself to really believe that something so beautiful exists in this world.
India is a great place to shop. Colorful linen tops, carpets, brass items, gems and more.
Mumbai's film industry, Bollywood, is the world's largest – bigger than Hollywood. These movies provide a fascinating insight into Indian pop culture.
Harvard, Stanford and all the top business schools make it their business for all their students to spend time in India. It is one of the fastest growing economies and is making an impact globally.
Some of the Palace hotels are magical! Like the Umaid Bhavan in Jodhpur and the Taj Lake Palace in Udaipur.  Kerala's backwater cruise is incredible.
Ladakh in the Himalayas is perfect place to travel from June to October and from October to March the rest of India.
A trip to India is life – changing, it is a trip good for your spirit and soul.
Let me plan your trip to India!
Happy Travels,
Bela