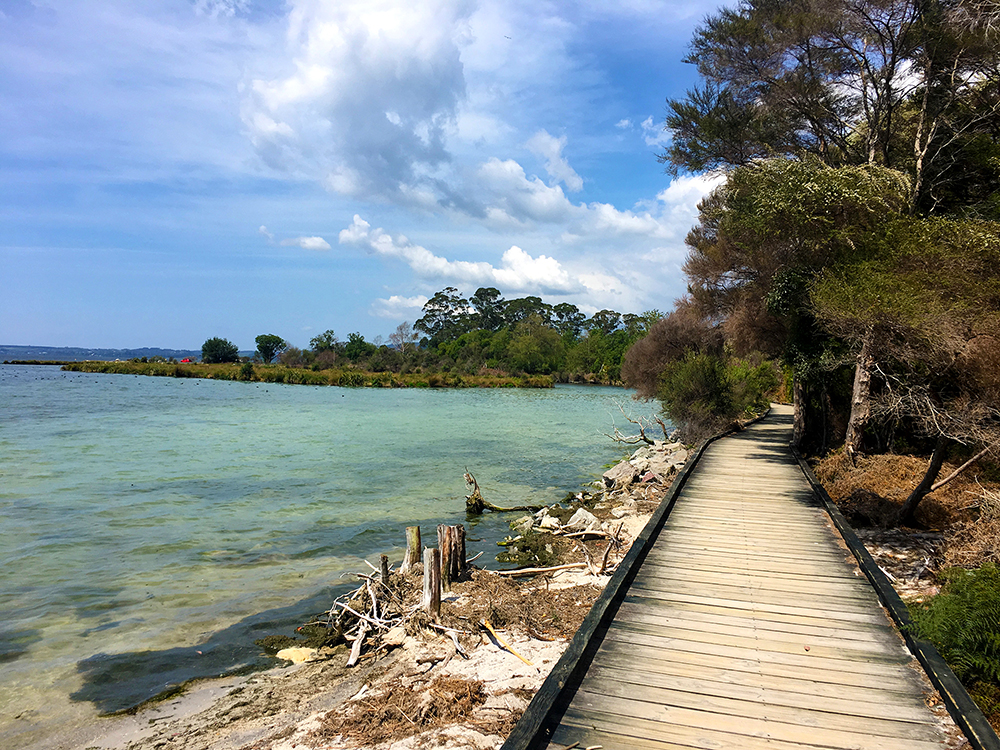 My husband Kyle and I visited New Zealand for the first time in December, fulfilling my long-held dream of seeing this beautiful country. Like many visitors before me, I was amazed by the diverse landscapes, crystal-clear waters and welcoming people. However, there's one particular place I fell in love with: Rotorua.
Rotorua is the spiritual heart of the North Island, home to a thriving Maori community, beautiful forests, lakes, rivers and, most famously, a unique geothermal environment. This is a must-visit destination for those seeking a glimpse of the Kiwi lifestyle, hospitality and culture.
The drive from Auckland to Rotorua takes three hours, though I highly recommend taking your time to enjoy the scenery along the way. Tune into a local radio station to listen to some delightfully quirky talk shows, and don't forget to stay on the left side of the road!
Exploration
In Rotorua, nature is never far away. Walk along the edge of Lake Rotorua, and you will find yourself in carefully-preserved native woods that seamlessly coexist with the surrounding streets. In the summer, this green microcosm is fragrant with manuka flowers, though the lake itself smells vaguely of sulphur. Keep walking, and you will come across the sulphur springs themselves, bubbling from beneath the ground and emitting steam. These alkaline and acidic waters, along with the mud, have been used by generations of the local Maori for a variety of medicinal purposes. If you don't mind the "aroma," consider visiting Kuirau Park mud pools or the Polynesian Spa.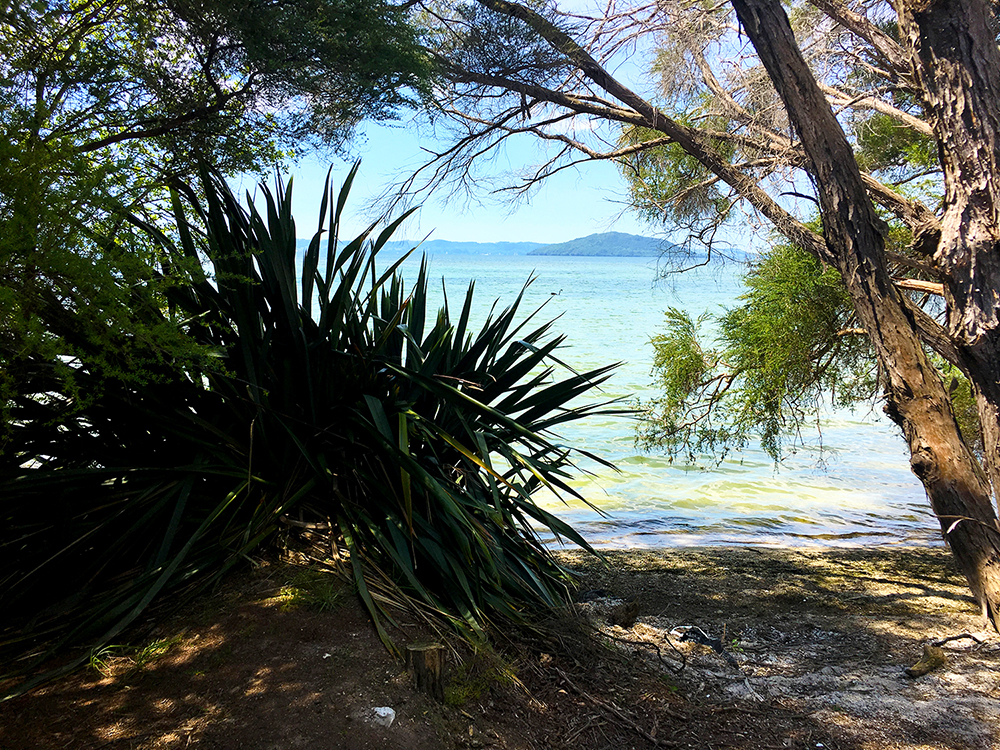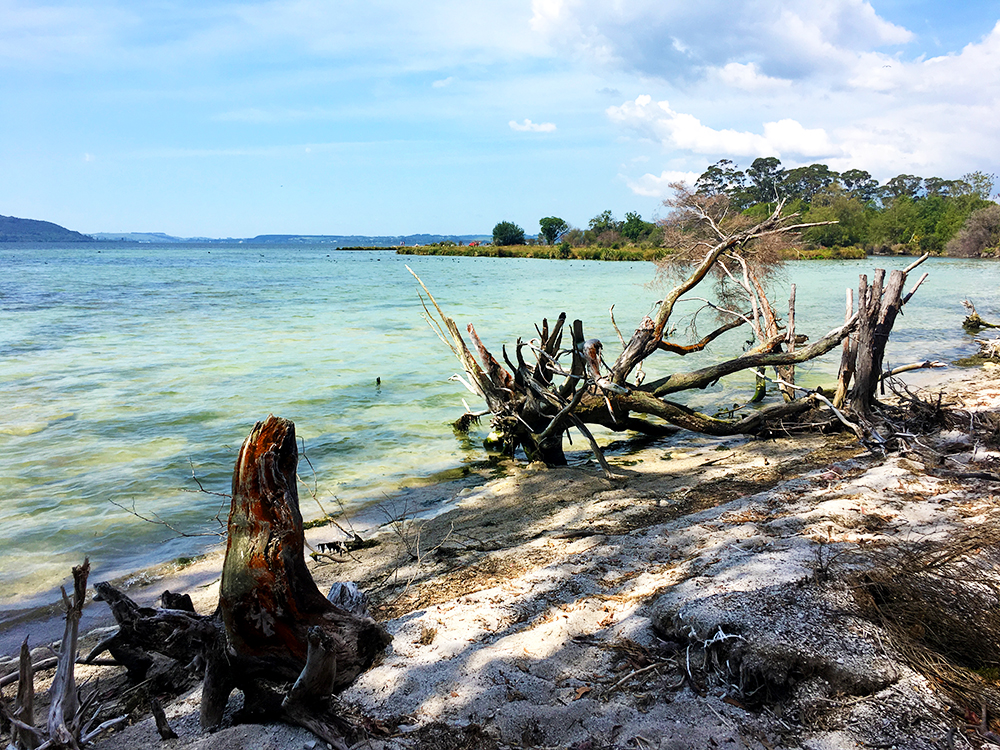 A short drive away from city center, you will find the majestic Whakarewarewa Forest, or "The Redwoods." This mixed landscape of native ferns and North American redwoods is a perfect setting for hiking, horseback riding and mountain biking. Kyle and I are road cyclists who have never been on a mountain bike before, so we decided to find a nice beginner trail and give it a try. Having the lush forest scenery all around made me feel like I was riding in a more ancient time. The canopy provided enough shade to keep us cool. I would recommend these biking trails to anyone from novice to expert.
Another fun experience is taking the Skyline Gondola to the top of Mount Ngongotaha for some walking trails with truly amazing views. You can even take your mountain bike into the cable car with you! In addition to hiking and biking, kids-at-heart can take a luge ride down the mountain.
Adventure
The next item on the agenda—whitewater rafting—was the most exhilarating experience during our stay in Rotorua. Although we have never done it before, our choice fell on the fast-moving Kaituna River with its Grade Five rapids and three waterfalls.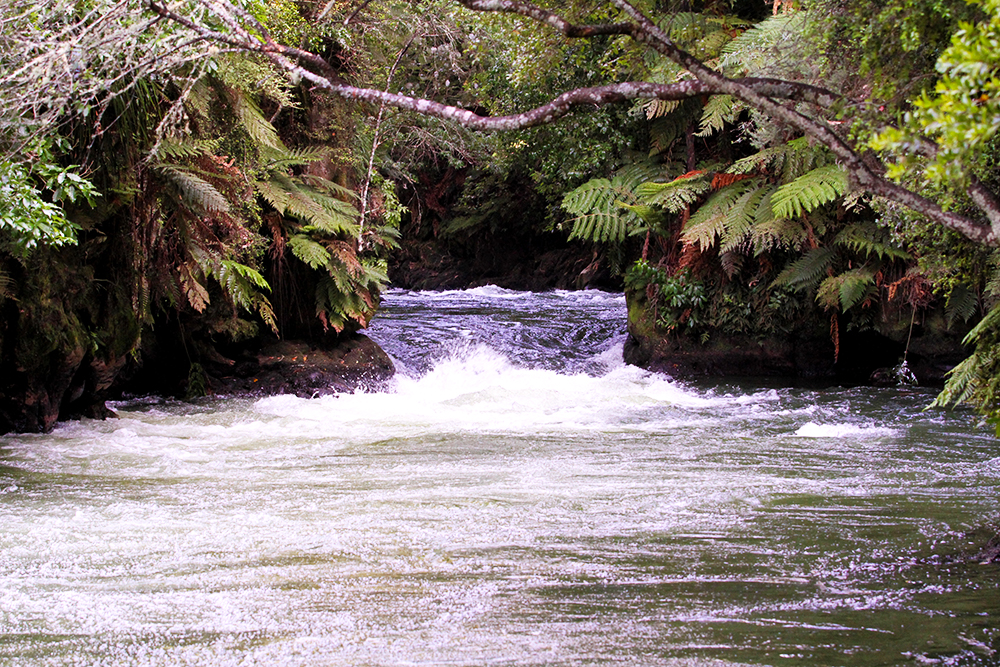 Our guides provided thorough instructions before we set off on the river. In no time at all, we were paddling along the river into the canyon. The fern-clad cliffs towering over us were alive with bird calls. The sun peeking through the thick canopy filled the canyon with green light. Where the river slowed down, we took time to marvel at the surroundings. When it picked up speed, we paddled according to the guides' commands. Our support team included a kayaker scout and a lifeguard raft, so tackling the rapids and the first two waterfalls felt perfectly safe—even for beginners.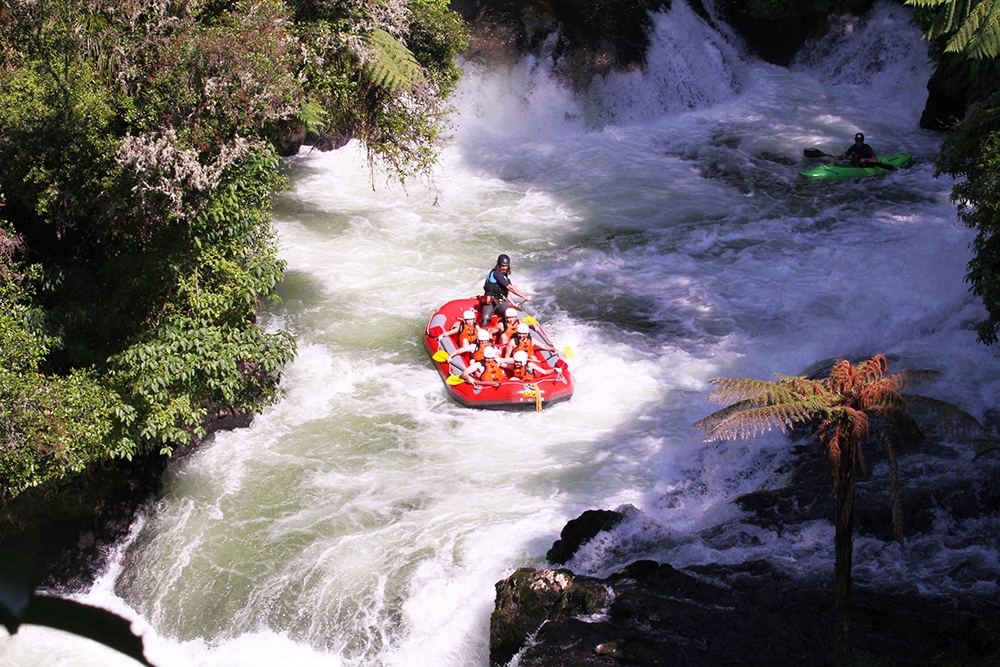 Yet even with the expert guidance, I couldn't stop my heart from racing when we approached the mighty Tutea Falls. Were we going to flip over? Our guide didn't think so. The lifeguard raft that went ahead descended without screams. Somewhat reassured, we got down to the floor and braced ourselves, as our raft slowly approached the waterfall and tipped over the edge.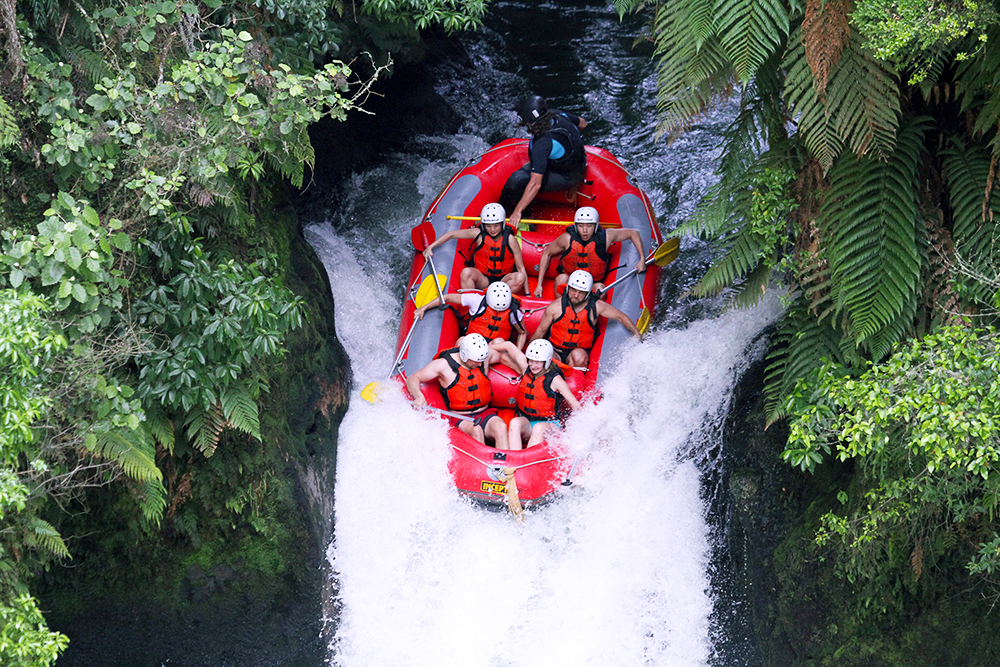 Immediately engulfed by the rushing water, we were in the most sensory-deprived free fall I've ever experienced! For a split second, my ears, nose and mouth were full of water; there was no light or sounds, only immense downward pressure. Then it was all over. We were at the base of the waterfall, safe and upright, with everyone managing to stay in their place. I would do definitely do this again in a heartbeat!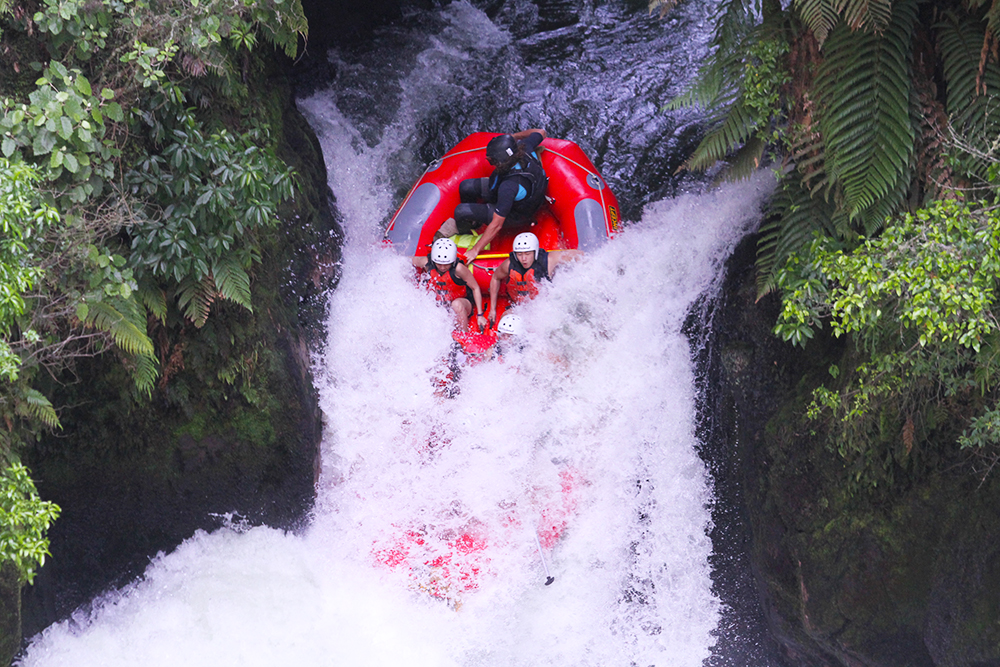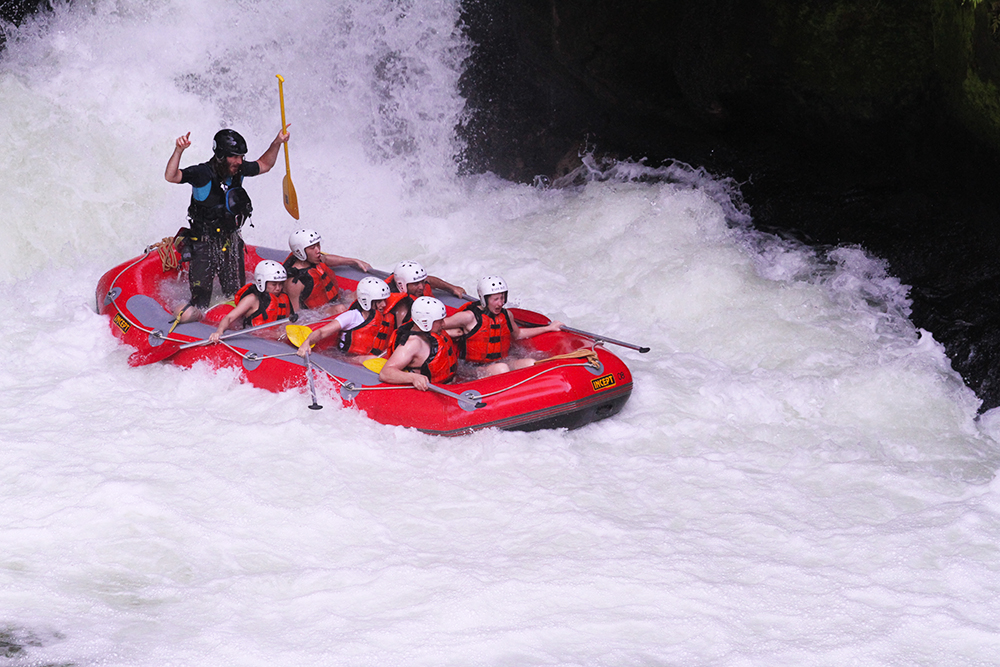 Culture
No trip to Rotorua is complete without meeting the Maori people and learning about their heritage. We visited Ohinemutu Village, a living Maori community that has resided on the shores of Lake Rotorua for 800 years.
We met our guide on the Marae (meeting grounds), and set off together on a walking tour of the village. It was fascinating to see a living community where homes with modern conveniences coincide with traditional buildings. We learned the history of the tribe, including how they adapted the geothermal energy and biochemistry of the hot springs to heat their homes and treat all kinds of ailments, from common colds to joint inflammation.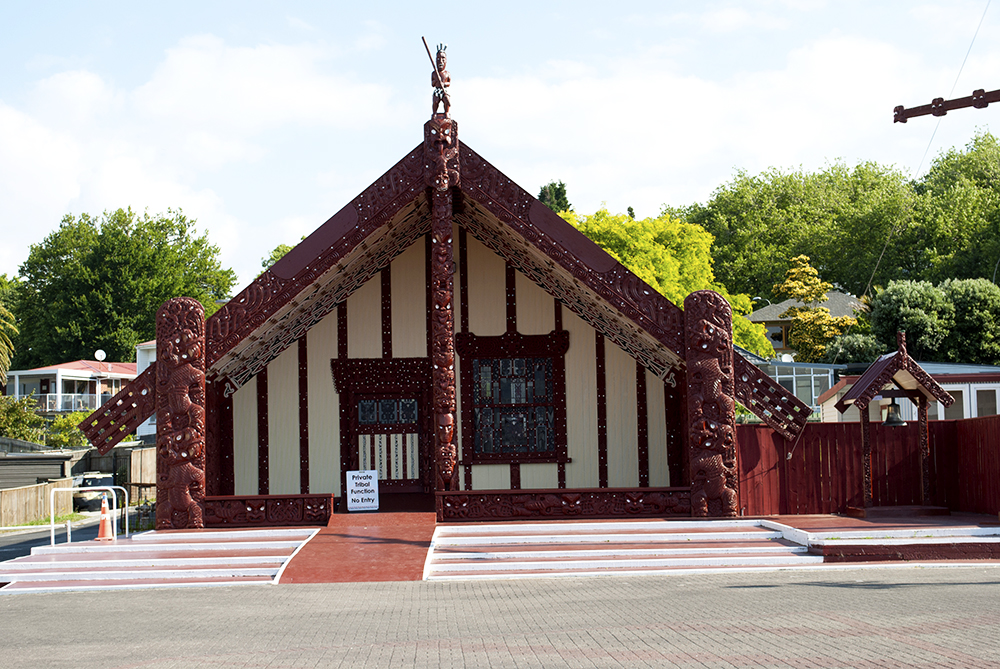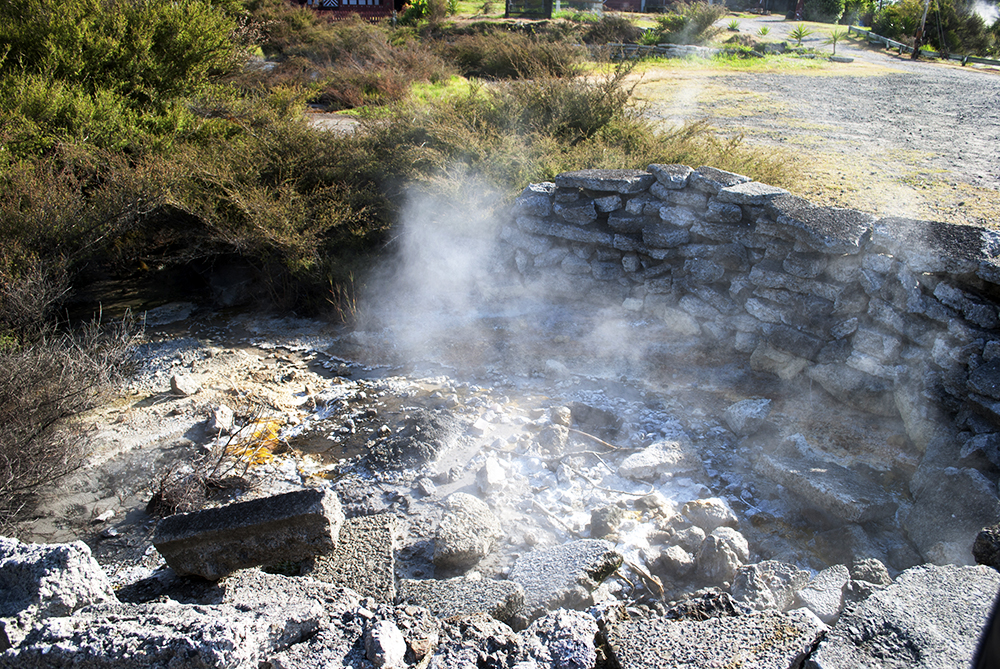 With great enthusiasm our guide answered questions on how the tribe handles matters of life and death, marriage and family, religion, local politics, civil rights, and even appearances of Maori actors in Hollywood movies. I felt so privileged to have this knowledge shared with me. Next up was the Mitai Maori Village, a reconstructed traditional village with an outdoor theater for cultural performances. This is a large group tour, with a Hangi dinner and conert where charismatic hosts act out a traditional way of life.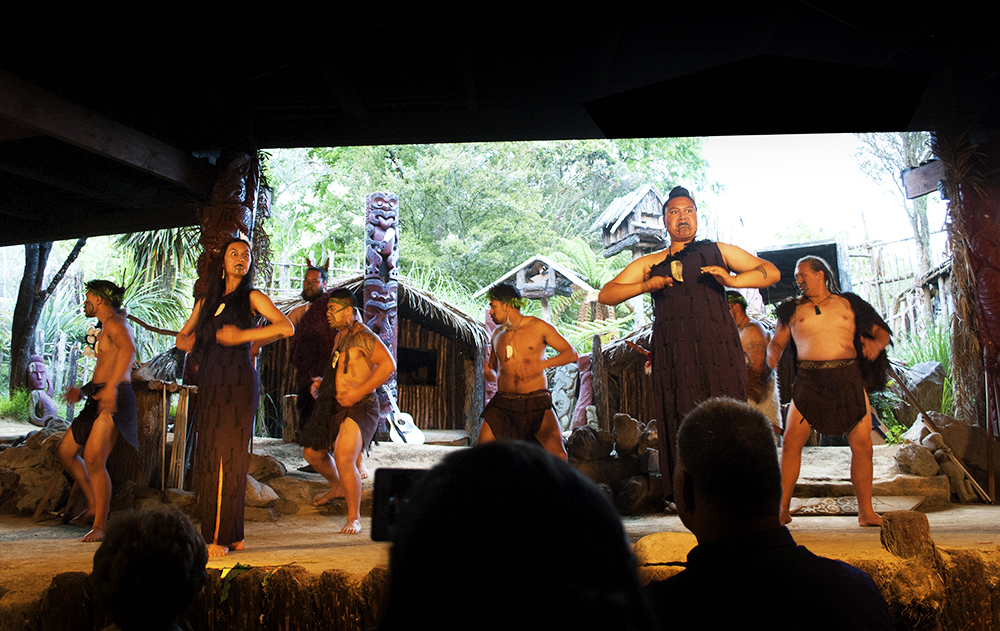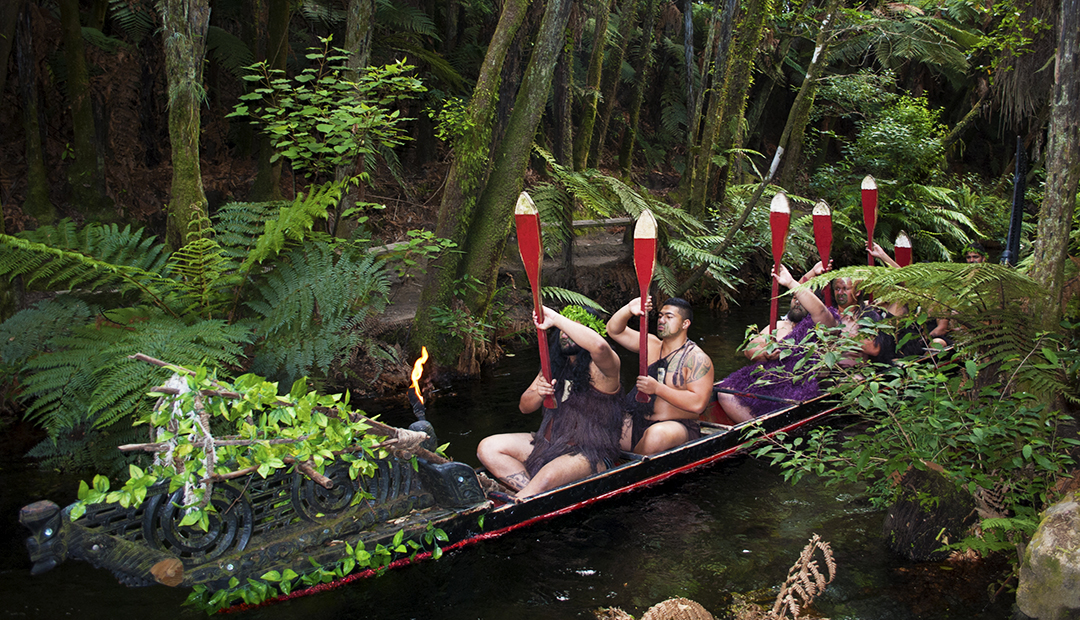 Rotorua: There's Something for Everyone
In Rotorua, there's something for everyone, from cultural immersion to active adventures. So between landing in Auckland and pushing your physical limits in Queenstown, consider experiencing this geothermal, natural, and unique wonder!