Portugal is a destination which is firmly on our Team members' bucket lists for its unique culture, miles of coastline, and delicious culinary treats. And with medieval towns, Moorish castles, and UNESCO World Heritage Sites dotted all over the countryside, it's easy to feel as though you've stepped back in time anywhere you go. Three of our Team members who have had the pleasure of visiting Portugal share the places and experiences which stuck with them most to help you get inspired for your own trip to Portugal.
Lisbon & Porto
by Linda Swain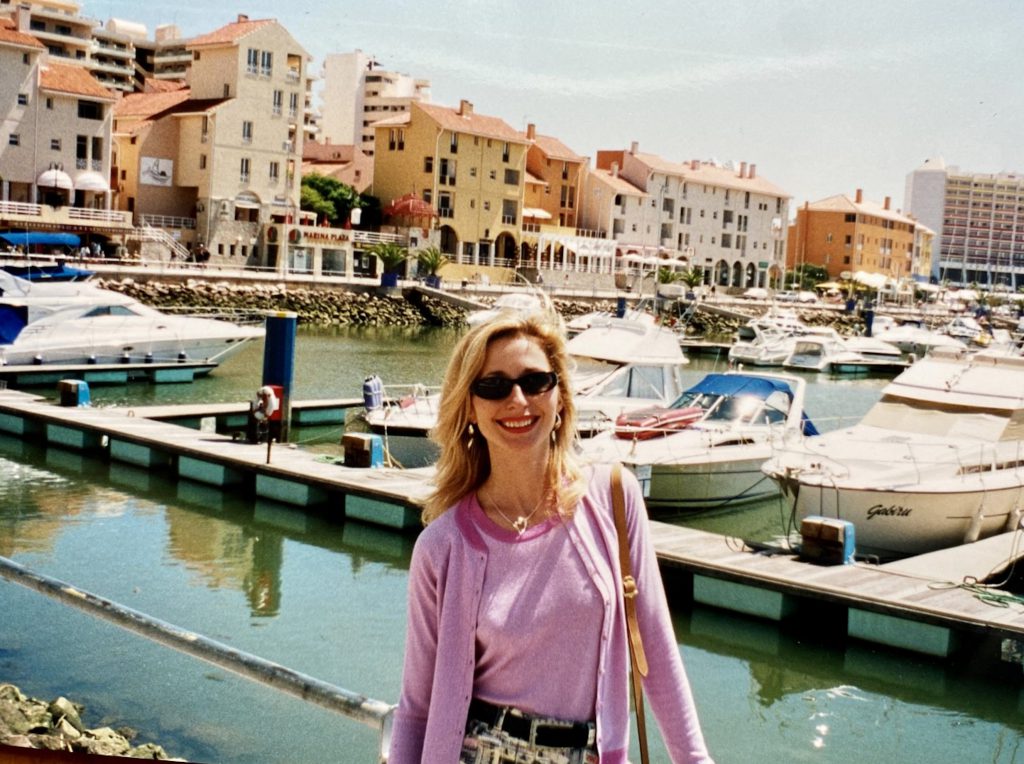 The capital city, Lisbon, is a city by the sea I love because of its bohemian vibe, welcoming people, fabulous restaurants, promenades by the sea, historic sites and towering monuments that remind you the greatest navigators in history came from here. In fact, the Maritime Museum was awe-inspiring for us to visit as Ian, my husband, loves boats, I love history, and there is so much of it on the grandest scale in Lisbon to experience. Every time I go I feel this is a treasure trove of discovery.
We enjoyed getting our steps in by walking to one of the many spectacular viewpoints in the hills of Lisbon although the signature trams looked inviting as we neared the top. After morning sightseeing we looked forward to lunch outside by the water's edge, like at Santa Catarina Viewpoint where we enjoyed fabulous local wine and fresh fish in view of Adamastor, the sea monster.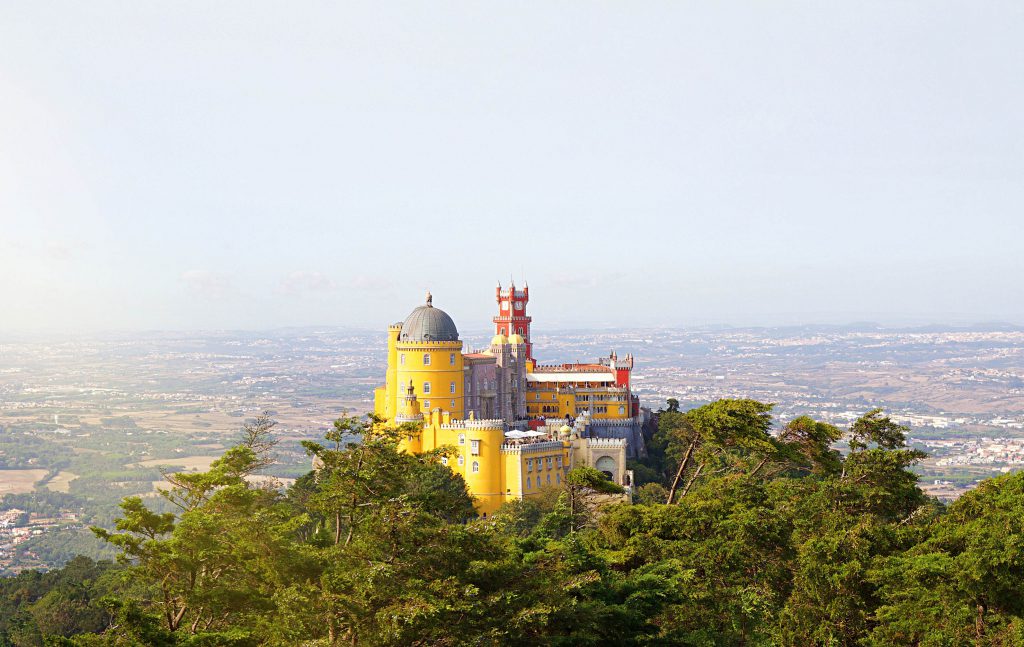 We took day trips out of the city including a tour of the Pena Palace in Sintra which is truly a physical version of a fairytale. It was in one of the many quaint shops there that I purchased magnificent hand-crafted tile and pottery that adorns our home to this day.
The city of Porto was a highlight for us when touring Portugal. The drive through the Douro Valley with cascading rows of grapevines under opal blue skies pushed our happiness meter to ten, even before we arrived.
Porto is famous for its port wine, and being married to an "Aussie," visiting the Sandeman, Ferreira, and Burmester Cellars was a must. We walked across the Dom Luis I Bridge one morning and enjoyed spectacular views of the city before meandering through cobblestone streets of the Vila Nova de Gaia. It was a journey back in time albeit a perfect time for port tasting in these wondrously dark caves housing dusty vintages – and we were not disappointed with our tasting.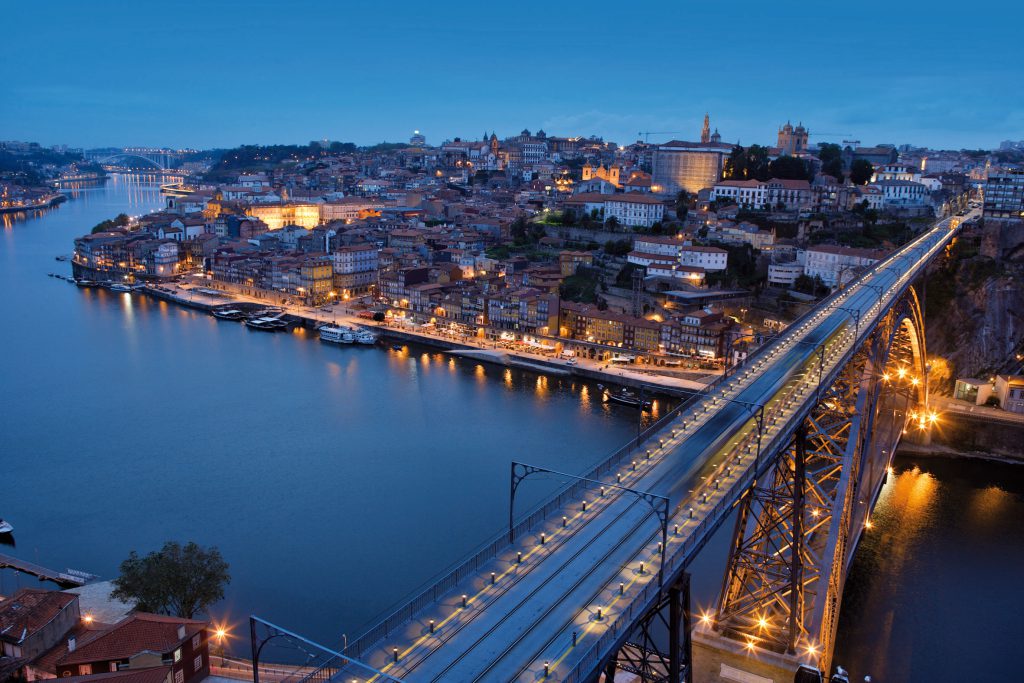 The walk back over the bridge however, took far more effort with bottles of single-vintage Colheitas bound for our home in the U.S. under each arm. Shipping would have been easier but the fond and funny memory was worth the stumble.
We enjoyed Porto at a more relaxed pace, eating great food, drinking great wines and exploring shops where we bought some local Atlantis Crystal.  That said, there are some tourist spots not to be missed here like The Bolsa Palace, known as the Stock Exchange Palace with overly ornate rooms that will make your jaw drop.
The Algarve & Fátima
by Sarah DeBenedetta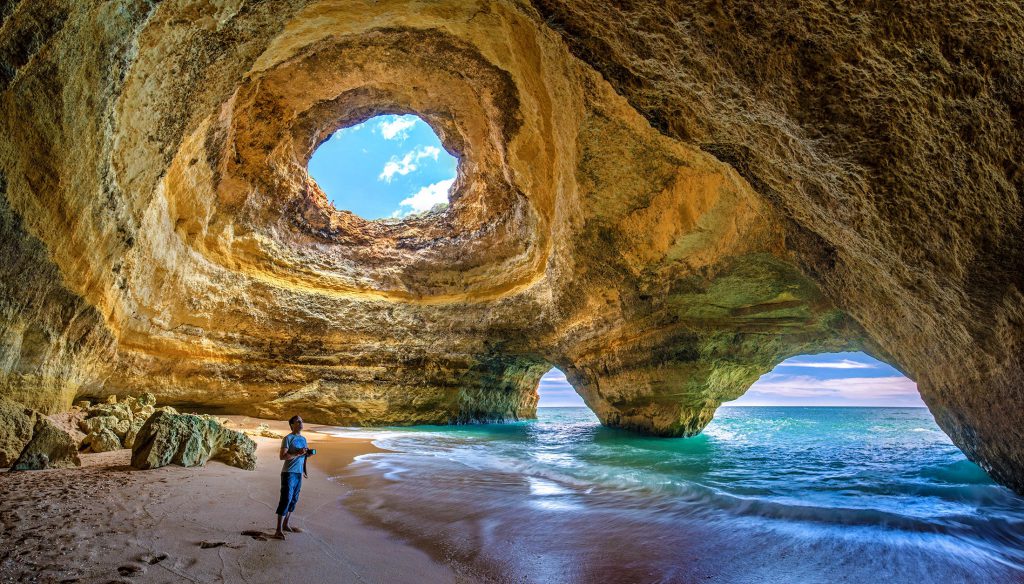 A group of friends and I saw Portugal on a self-drive exploration of the country. What struck me the most about Portugal overall was the friendliness of the people, and their willingness to help, whether with directions, suggestions, or filling up our water bucket. All this despite the language barrier in the more remote towns we visited on our drive, where my three words of Portuguese did not go far. The remote beaches were a favorite – pristine and nobody else there, though the busyness of the Algarve was also fun.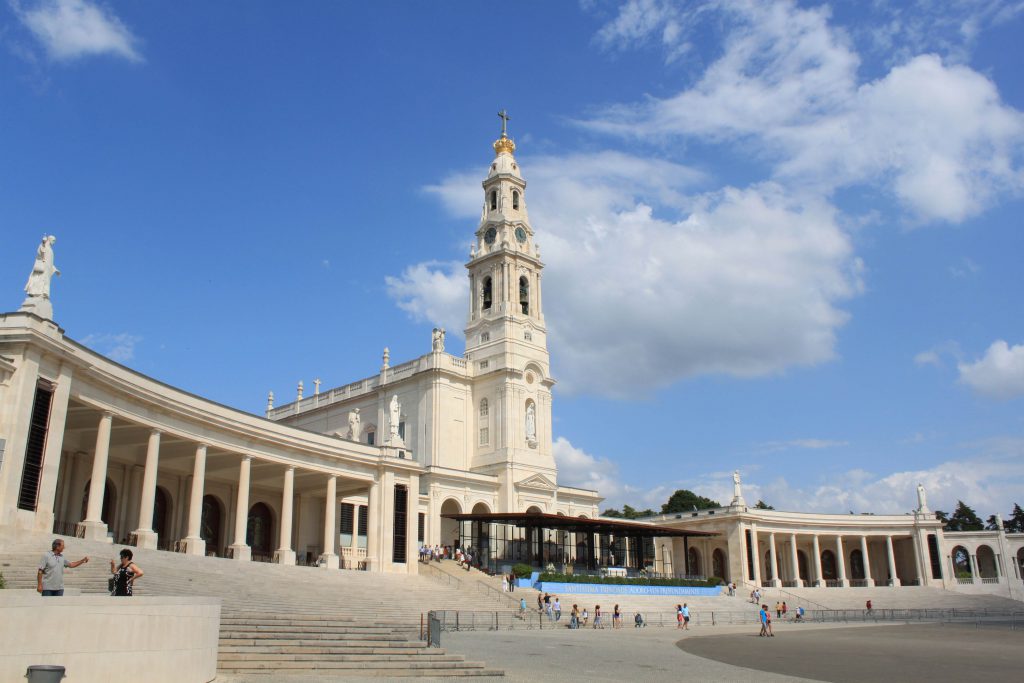 Before going to Portugal, I had no idea what or where Fatima was. My more religious and diligent friends had done some reading though and included it in our must-see sites for Portugal (along with the Algarve and Porto, amongst others). At the time it seemed quite a small place (in population), and while the location of where the kids had the vision of Mary was the main attraction, it did not seem overly touristy to me.
Following the lead of my Catholic friends, I lit a candle as it felt like the most natural thing to do. It was a place of calm and peace, and even for this non-practicing soul, quite a moving experience.
Óbidos & Foz do Arelho
by Katie Manly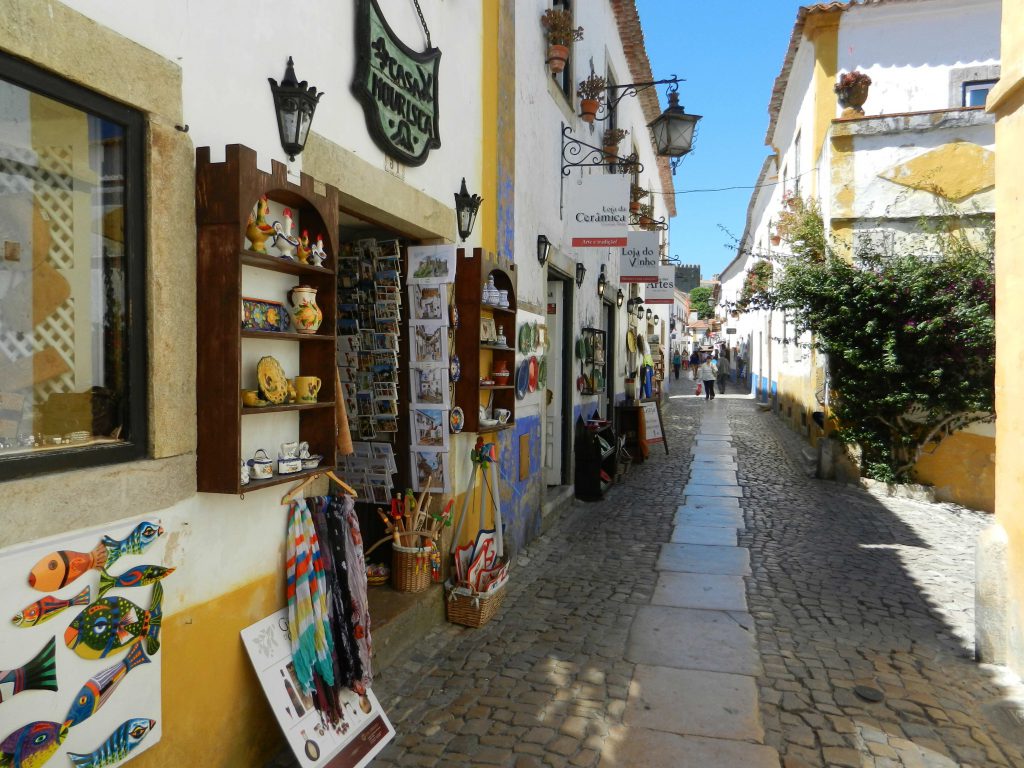 The charming, colorful town of Óbidos is just an hour's drive from Lisbon. Óbidos is an old fortress town, with winding, cobbled lanes, and the imposing Óbidos Castle, from the Moorish era. It is famous for its ginja (sour cherry) liqueur, and ginja liqueur tasting is available basically every three steps as you meander through the medieval town, which I took full advantage of.
The locals are so incredibly friendly and you are offered to taste the cherry liqueur either "straight", or out of a small cup made of chocolate, and of course you cannot leave without a bottle or two to take home to your friends and family.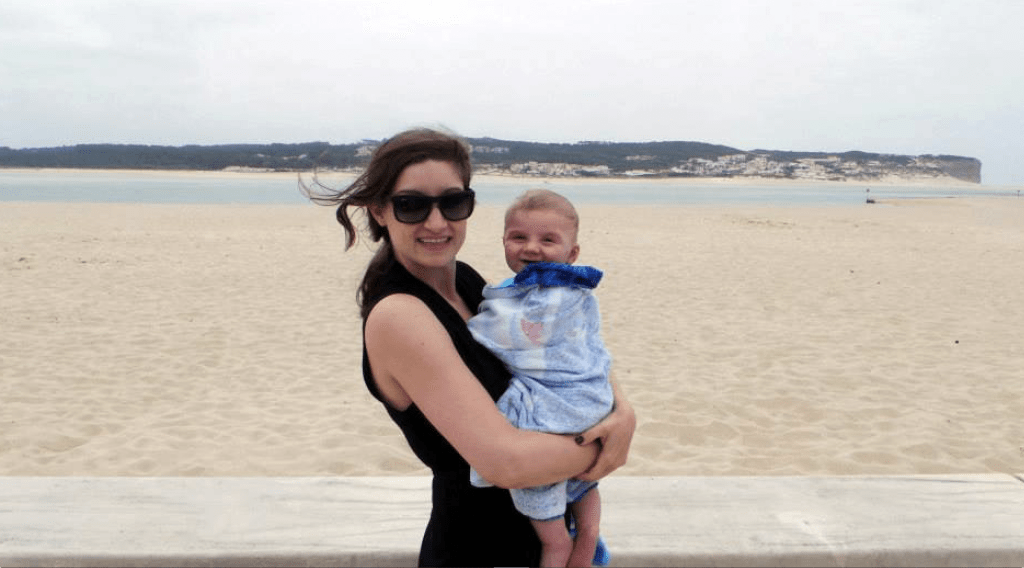 Northwest of Óbidos, on the western coast of Portugal, there is a wonderful lagoon called Lagoa de Óbidos, which offers a peaceful retreat from the crashing waves of the Atlantic. Foz do Arelho is a beach town that feels like Portugal's best kept secret.
We visited in the month of June, and while the temperatures on the western coast were still cool, it meant we had the incredibly large beach to ourselves to build sandcastles and splash around in the bay. With sprawling beach and calm, warm waters, it's an especially fabulous destination for families with small children who may be wary of the Atlantic's large waves. Sit back and enjoy the scenery, sheltered from rough seas.
Get even more inspired with our sample itinerary Highlights of Portugal, or if you're ready to start planning your perfect trip to Portugal, give our Travel Experts a call at 1-800-22-SWAIN.