When is the best time to visit Victoria Falls? Is it better to view the falls on the Zambia or Zimbabwe side?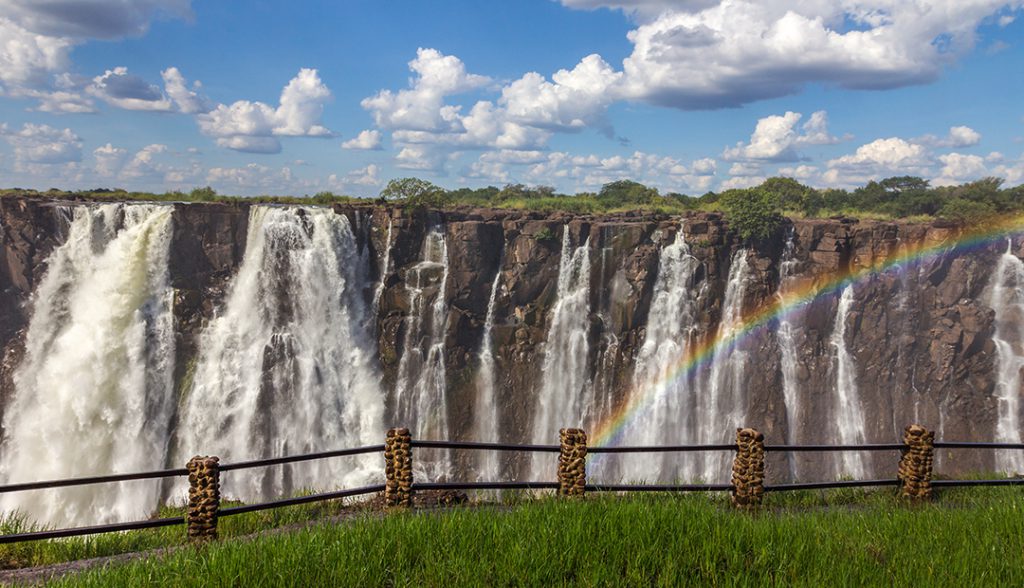 Victoria Falls
As a consultant, these are two questions I am always asked. The first one is an easy answer. The best time to view Victoria Falls is February to May. This is when you can witness the largest waterfall in the world at its fullest. My answer to the second question was the Zambia side as I was born in Livingstone, Zambia. However, that answer changed after my trip to Zimbabwe in May 2019. Let me tell you why.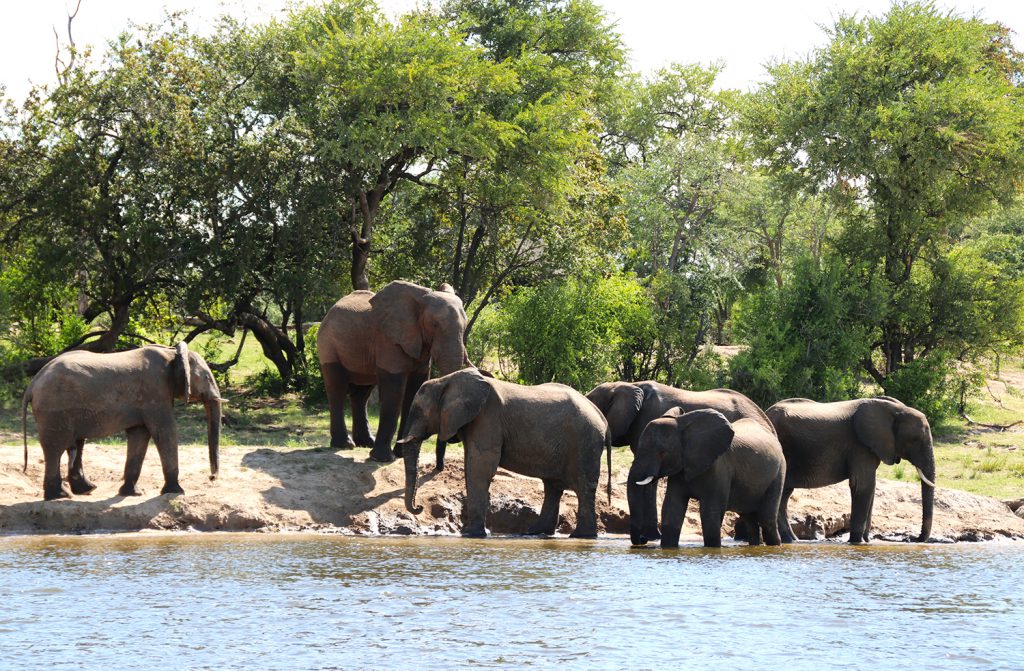 Herds of elephants greeted us along the banks, there was the familiar smell of the mighty Zambezi River in the air, and in the distance, we saw the spray of Victoria Falls.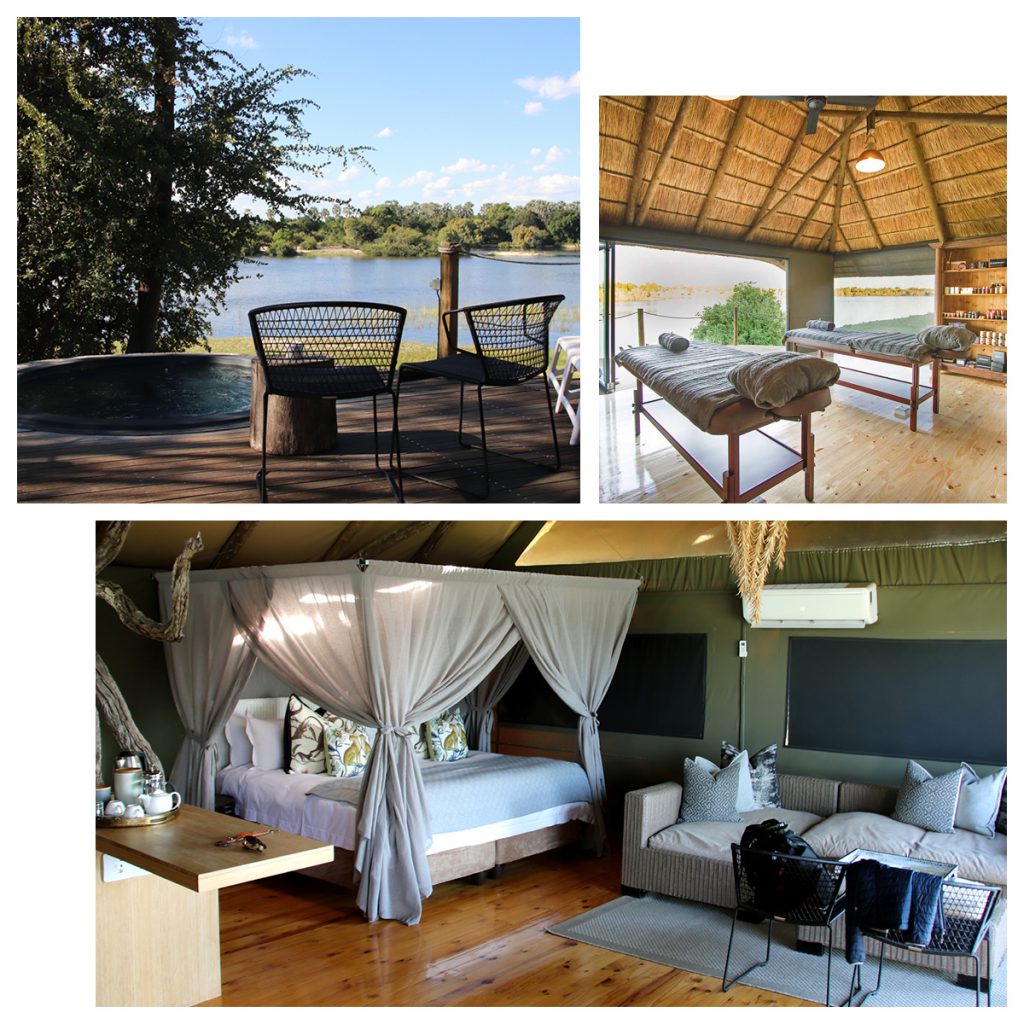 Victoria Falls River Lodge
Victoria Falls River Lodge is set on the banks of the Zambezi River within the Zambezi National Park (Zimbabwe).  After we arrived, staff greeted us and whisked us into the main area. A refreshing welcome drink waited for us, along with cool, lavender scented towels. After, a brief orientation of the property followed and then we were treated to an amazing lunch.
We were fortunate to stay one night in the Luxury Tented Suites and one night in the Island Treehouse Suites. The thatched, Beautiful Luxury Tented suites have air conditioning and a private deck. Your personal plunge pool looks out to the Zambezi River. In the mornings, you can sit on the your private deck, sipping on tea and watching the sun rise. You can hear the river and the roaming wildlife as well. Also, included in your stay are all meals and local beverages.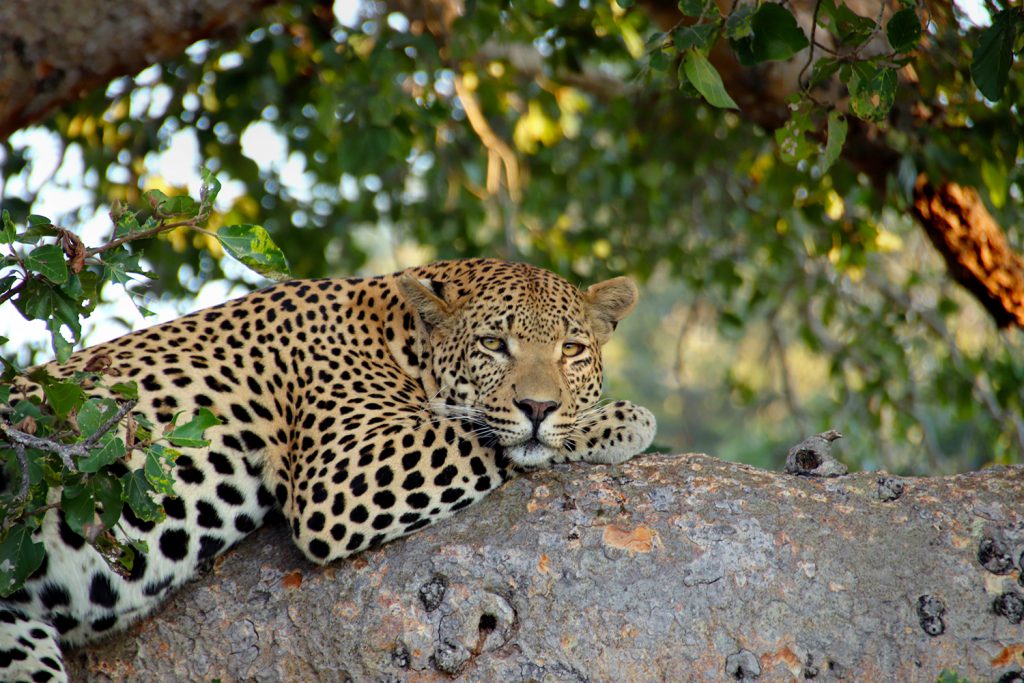 Lodge Activities
We took advantage of the spa on our first afternoon. I have been to many spas in the USA, but the massage by these young ladies was by far the best that I have ever had. The gorgeous scenery and complete realxation probably had something to do with it. I highly recommend getting a spa treatment during your stay. And, the activities included during your stay at Victoria Falls River Lodge are fantastic. You cannot go wrong with either the Tour of Victoria Falls or Bird Watching. There are also two additional game activities – a choice of either a morning or afternoon game drive in the Zambezi National Park, and a sunrise or sunset river cruise.
We spent our last night at the Island Treehouse suites and it was special. The lodge lies in a secluded area along the banks of the Zambezi River. There are four exclusive Treehouse Suites and two double story tree house suites with a private deck and plunge pool nestled among the treetops on a private island. The island has its own dining-area so guests have personalized service along with fine dining.  The lodge manager Peter and his staff work around the clock to ensure your stay is relaxing, enjoyable, and unforgettable. If you have an opportunity to sit down with Peter for a drink, you absolutely should. He has lots of interesting stories.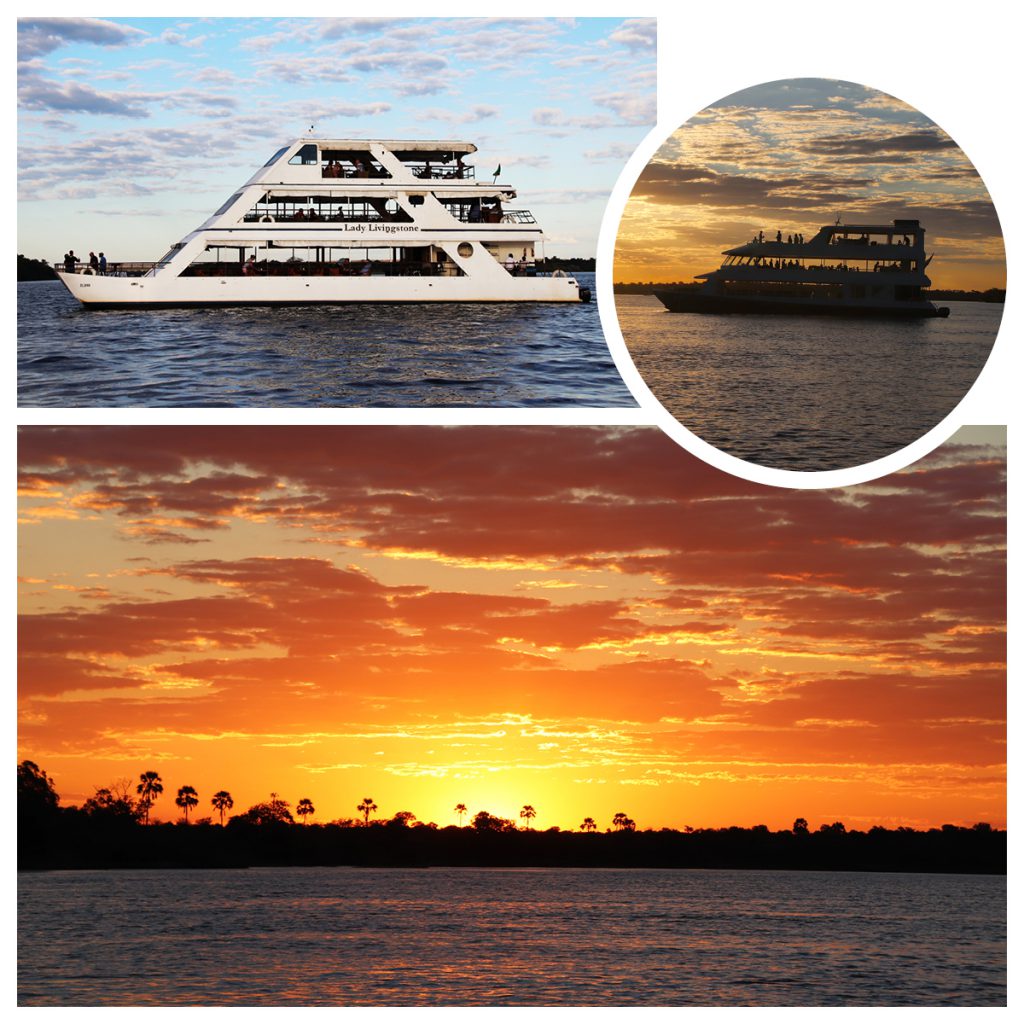 Zambezi River Cruise
As the saying goes, "there is no sunset like an African sunset." Our sunset cruise on the Zambezi River was proof. We enjoyed the sights of other sunset boats, sipped on a gin and tonic at sundown, and got that chilling feeling you get after you see 10 Hippos frolicking in the river close to your boat.
Conclusion
Zimbabwe casts a spell on you. With its ample wildlife, stunning lodges, and gorgeous river sunsets, the country draws you in, making it impossible to not feel affected by what you've seen. From February to May, the epicenter of this magic is Victoria Falls. Having seen the falls from Zambia my whole life, I did not think it could look any more powerful and awe-inspiring. But then I saw it from Zimbabwe. At full roar, I knew that I was witnessing a natural wonder that was unmatched. Just like the rest of Zimbabwe.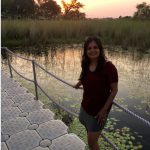 I was born in Livingstone, Zambia and have lived in the USA for over 30 years. I have been in the airline/travel industry for 18 years. I previously worked in the Airline industry, and for another Africa specialist company. I have always been passionate about travel, meeting new people and learning about different countries and cultures. When I am not working, I enjoy travelling with my husband, spending time with family/friends, and working out.