Tanzania is a beautiful country covered with sprawling hills, open savannas teeming with wildlife and the magnificent Mt. Kilimanjaro. I recently spent ten days in Tanzania, and the biggest highlight of my trip was Ngorongoro Crater. I last traveled to Tanzania back in May, and after spending four amazing nights exploring the Serengeti, I made my way to the highlands. On the foothills of the highlands, we stopped for lunch just outside of the Olduvai Gorge National Park, overlooking the enormous herds of the great migration. Just after lunch we stopped at one of the many Maasai Villages to learn a bit about their culture. While these villages are a bit commercialized, you still see firsthand how the Maasai people live.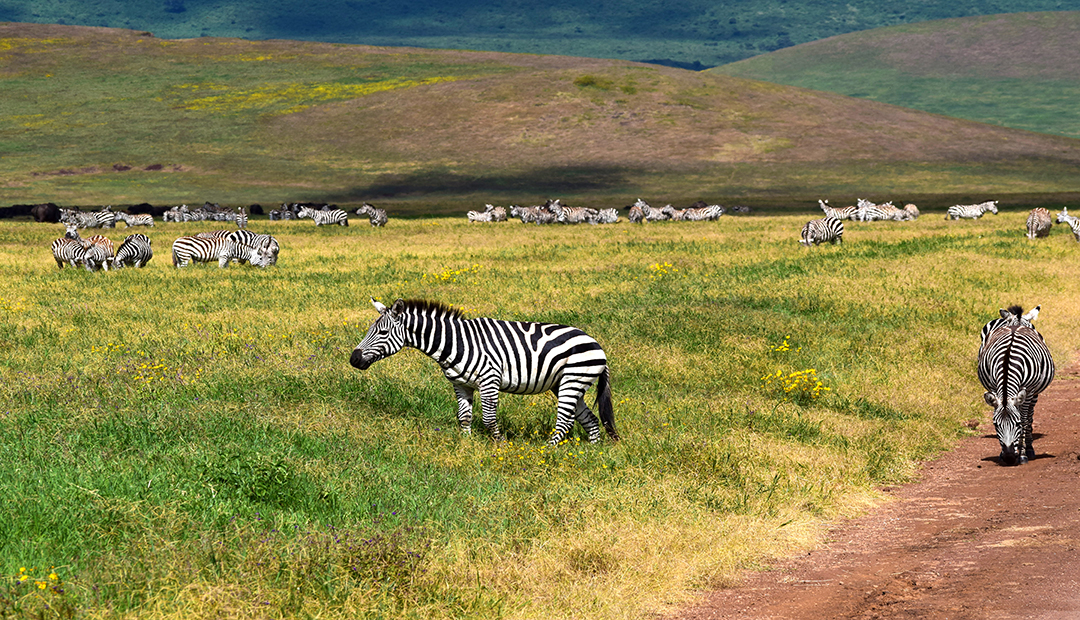 The Crater
After the Maasai village visit, we made our way up the steep hills of the Ngorongoro Crater. I kept my head on a swivel, as the views on the way up were remarkable. During the three-hour trek we passed a few dozen villages before we reached the rim of the crater. At the summit our gracious guide pulled over so that we could admire the beauty of the interior bowl. It was breathtaking. On our way back to the lodge we were lucky enough to get a rare glimpse of a male leopard right on the main path and trailed the majestic animal for fifteen minutes. Upon arrival at the lodge, I dropped my bags at the front desk and once more took in the astonishing views of the beautiful crater floor.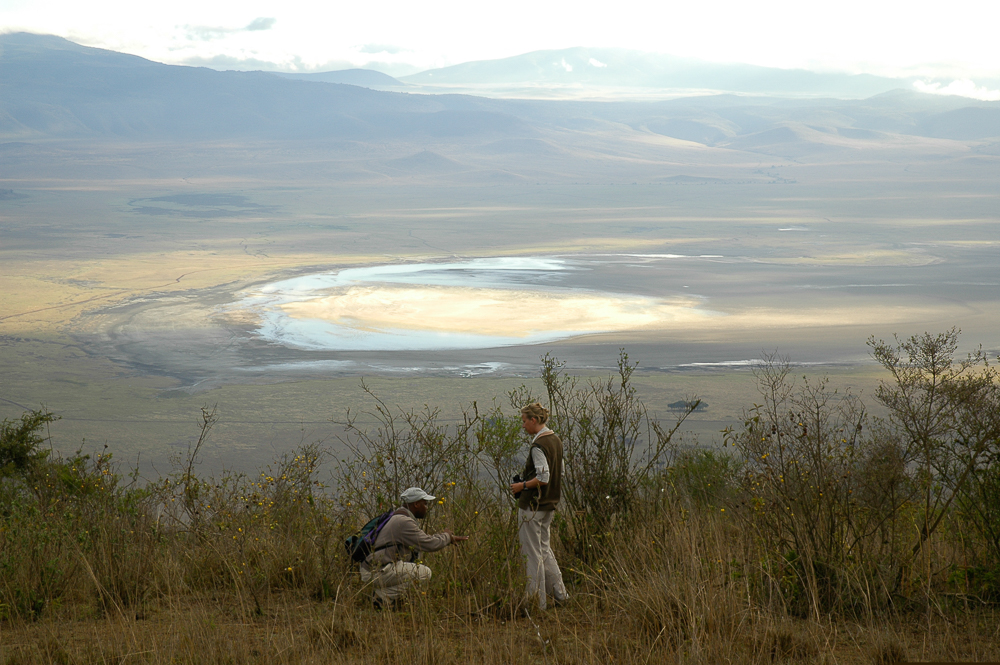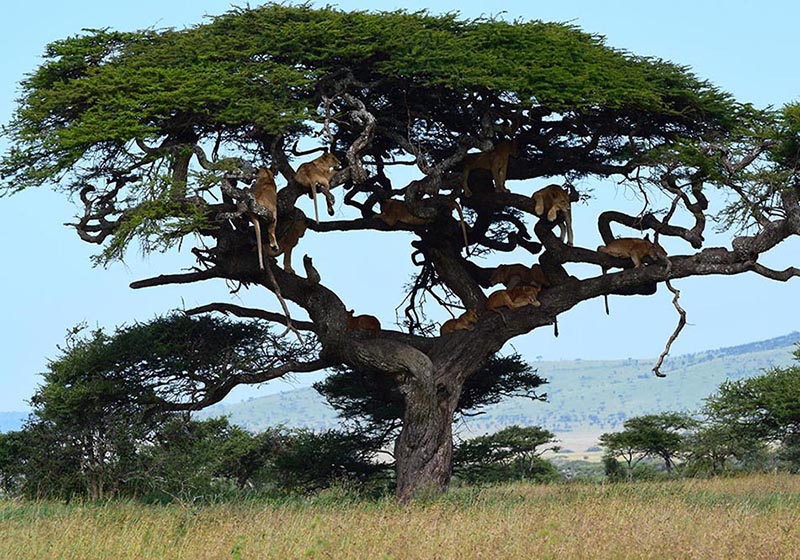 The Big Five
The next day was dedicated to game viewing in the crater. Among the incredible landscapes of the bowl, it did not take long to spot the Big Five animals. From the open plains of the crater, to the densely vegetated landscape, to the marsh area, which I learned is where the elephants like to go for their final resting place, I thoroughly enjoyed every second of my day. What amazed me is how big the crater floor is in size. Viewed from the rim the day previously, I thought to myself there is no way you can spend a whole day below – but was I wrong. This area, I believe, should be in every Tanzania itinerary, and I cannot wait until my next visit.