The Namib sand dunes are a dramatic landscape of shifting sands. Some of the sand dunes are as high as 980 feet high and 20 miles wide. The dunes are part of the world's oldest desert, some 43 million years old, which stretches 1,200 miles along the Atlantic coastline of Angola, Namibia and South Africa.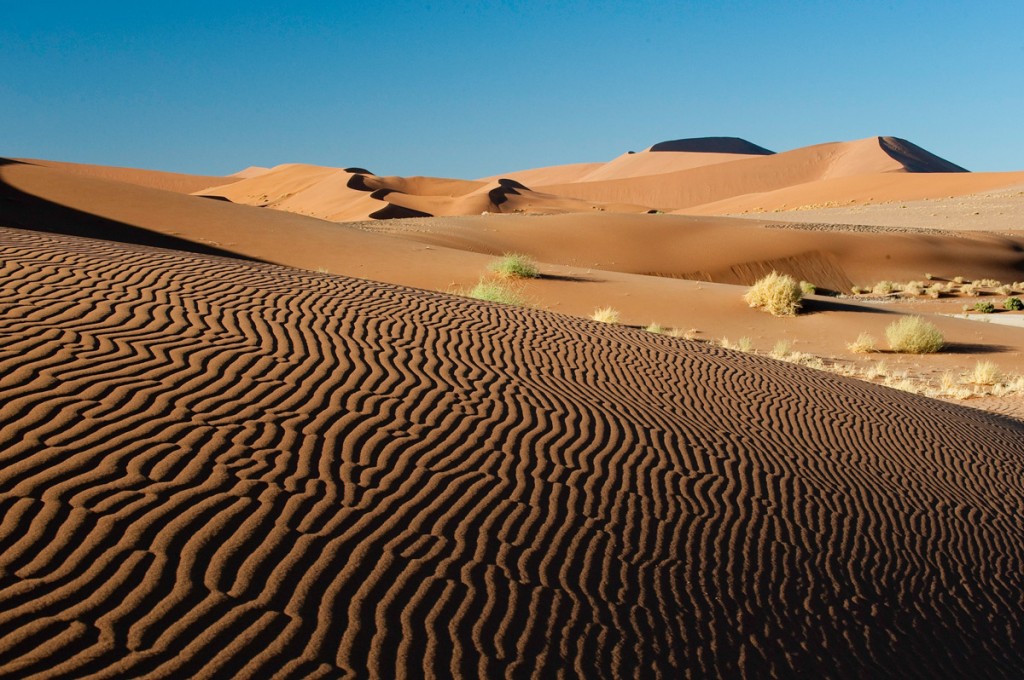 The sand dunes come in various shapes depending on desert wind patterns. Transverse dunes, are long and linear with a perpendicular crest. These dunes are created by unidirectional winds. They are the most stable and the most vegetated. Star dunes have multiple ridges that look like swirling stars from above. They are created by the forces of multidirectional winds. They are the most mobile of all the dunes.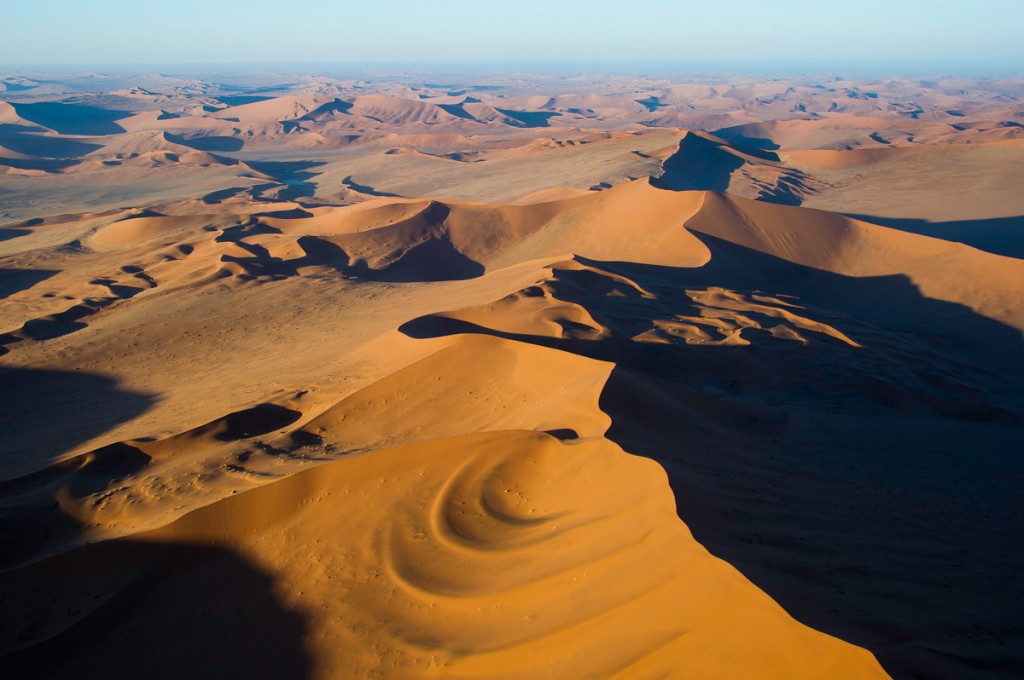 The Sand Dunes of Sossusvlei
The most famous dunes, attracting geologists and tourists alike, are the giant sand dunes of Sossusvlei in the Southern Namib Desert. The region is made up of a seemingly endless expanse of large dunes striking sculptured poses.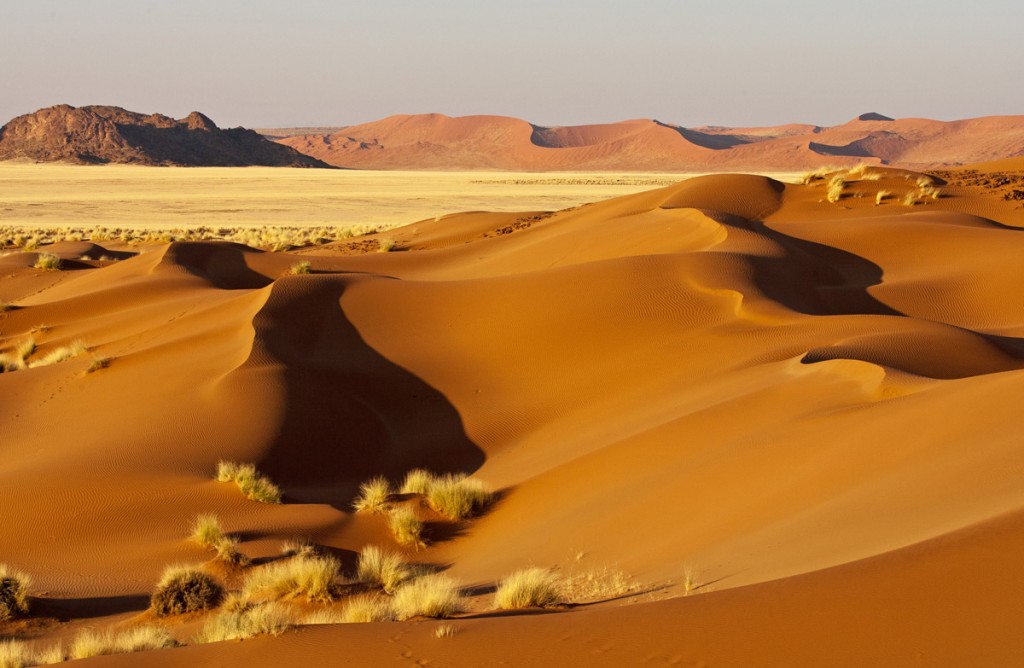 The dunes of Sossusvlei consist of U-shaped or V-shaped mounds of very fine to medium sand in what geologists call "parabolic" dunes. They are the result of strong wind patterns sweeping across the clay created by the Tsauchab River. This dry desert river only flows every 5-10 years and drains into the area. The waters from the river dry out over an extended period and are molded by the consistent winds.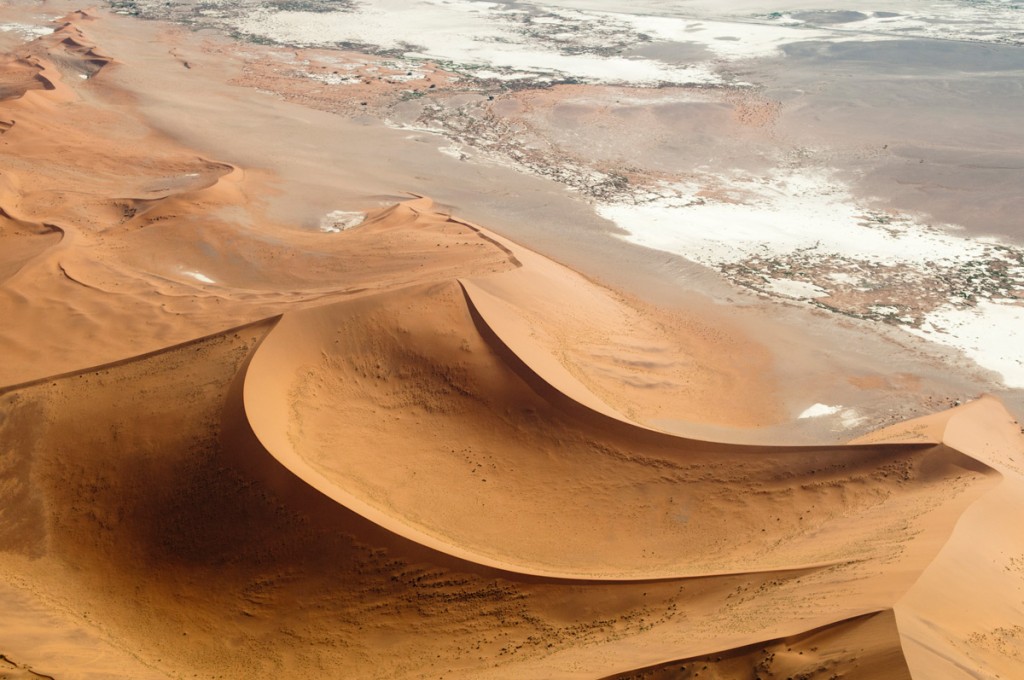 Because of the lack of water for years on end, the trees in the valley have died. There is so little moisture in the area that the trees do not decompose. All the trees here, though dead, have been perfectly preserved as if live for centuries.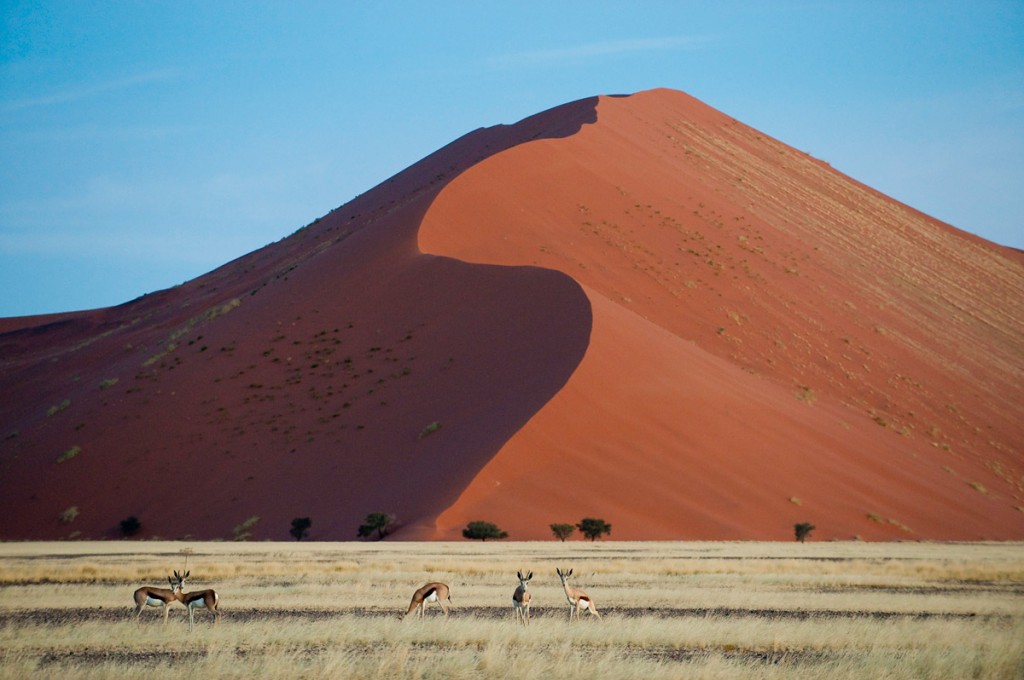 Life in the Desert
Namib Naukluft National Park is set among the Sossusvlei. It incorporates fresh water lagoons and wild surf beaches. It is home to a range of animals including gemsbok, springbok, lions, leopards, zebras, jackals and hyenas. The coastal area around Sandwich Harbor in Namibia is an ornithologist's dream and a great place to view all kinds of bird and wild life. The area is only accessible by four-wheel drive vehicle due to the enormous Namib Desert that surrounds it.