Africa is filled with natural wonders that any traveler would be extremely lucky to visit. But of all the natural attractions on offer across this vast continent, few are likely to leave such a lasting impression as Victoria Falls.
Victoria Falls is called 'Mosi-oa-Tunya' in Zambia and parts of Zimbabwe, which in English means 'the smoke that thunders'; however, the image that this phrase conjures in your mind will never even begin to prepare you for the actual thing.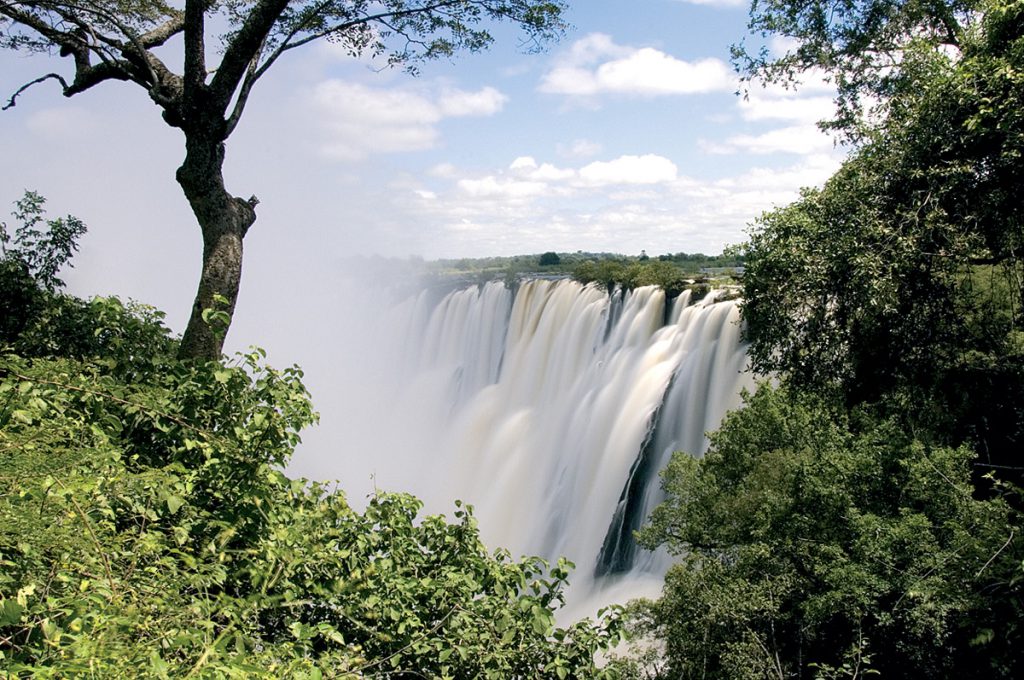 Victoria Falls is the largest waterfall in the world. The smoke that gives it its name is in fact the mist that rises from the water hitting the rocks below. The waterfall is fed by the Zambezi River, which widens into a mile wide river just before it plummets into the ravine that is the Victoria Falls.
The roar of the water is deafening and even wearing a poncho, if you get too close, you can expect to be completely soaked by the end of your visit. The water can make it difficult to take photos but if you persist you will eventually be rewarded by some truly spectacular shots.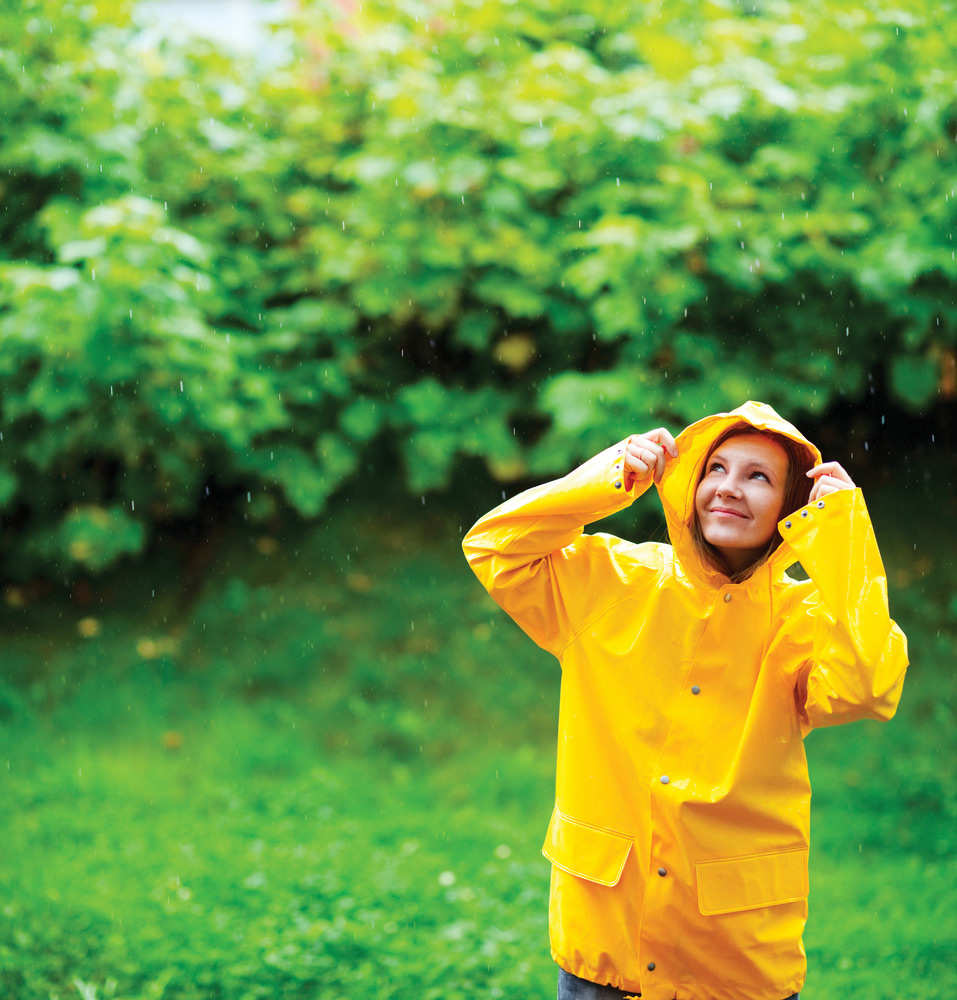 From Victoria Falls town you can walk to the park that gives you access to the Falls. The walk from the town is almost two miles but is exceptionally picturesque.
You can access the Victoria Falls from both Zambia and Zimbabwe. If you plan to see the Falls from both sides be aware that separate visas are required for each nation.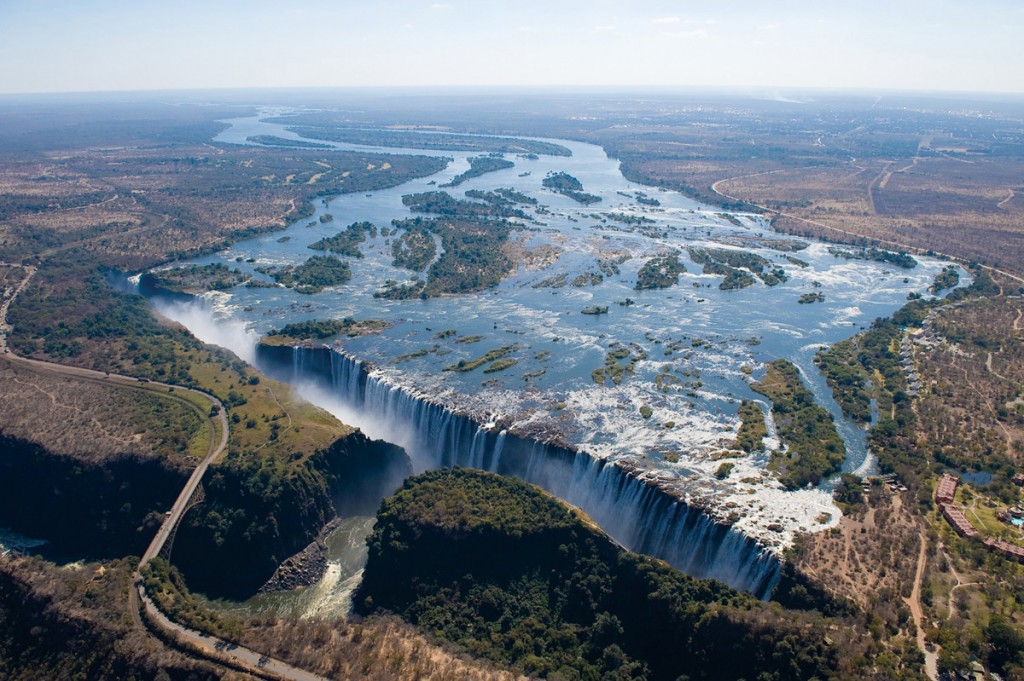 One of the best activities in the area is a boat ride along the Zambezi, which can be truly breathtaking. The tours are provided in very comfortable boats with safari-style seats, providing a great view of the African scenery and wildlife as it glides past. Many tours offer their guests drinks onboard. A great time to take such a boat trip is at sunset when all of the wildlife seems to be at its most active.
There is an excellent tourist infrastructure surrounding Victoria Falls, which is contrary to many people's idea of this part of Africa. If you thought Victoria Falls lay in a forgotten corner of the world, think again, there are now many options to enjoy this awe-inspiring natural wonder in real style and comfort.