Tadrai Island Resort is a resort designed exclusively for couples and adults. It's perfect for honeymooners and romantics.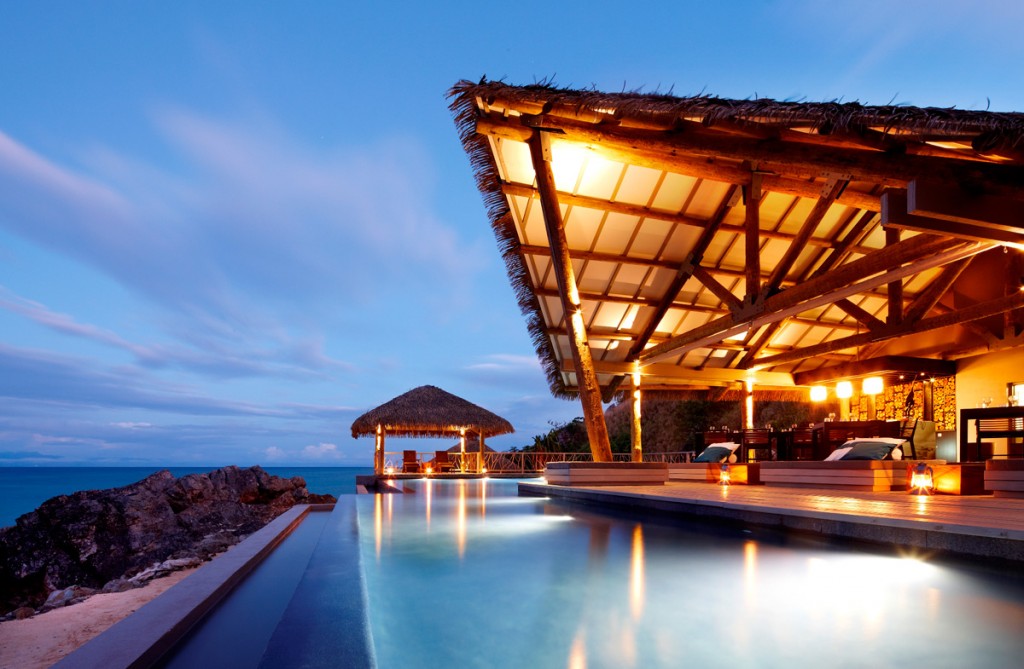 This 5-star Fijian resort integrates luxurious amenities into the area's mesmerizing natural surroundings. It is situated in the Mamanuca Islands chain, a volcanic archipelago lying to the west of Nadi and to the South of the Yasawa islands.
Lavish Beach Lodges
Tadrai Island Resort has just 5 deluxe villas. Each villa features a lavish interior created by designers Hare + Klein and Kenneth Cobonque. Each villa has its own plunge pool, which opens up onto an elevated deck with epic ocean views and its own strip of private beach. Guests can turn off the world or stay connected via Wi-Fi access and 42 inch flat screen LCD TV. Guests are provided with a private butler and an endless supply of native flowers that seem to refresh themselves daily.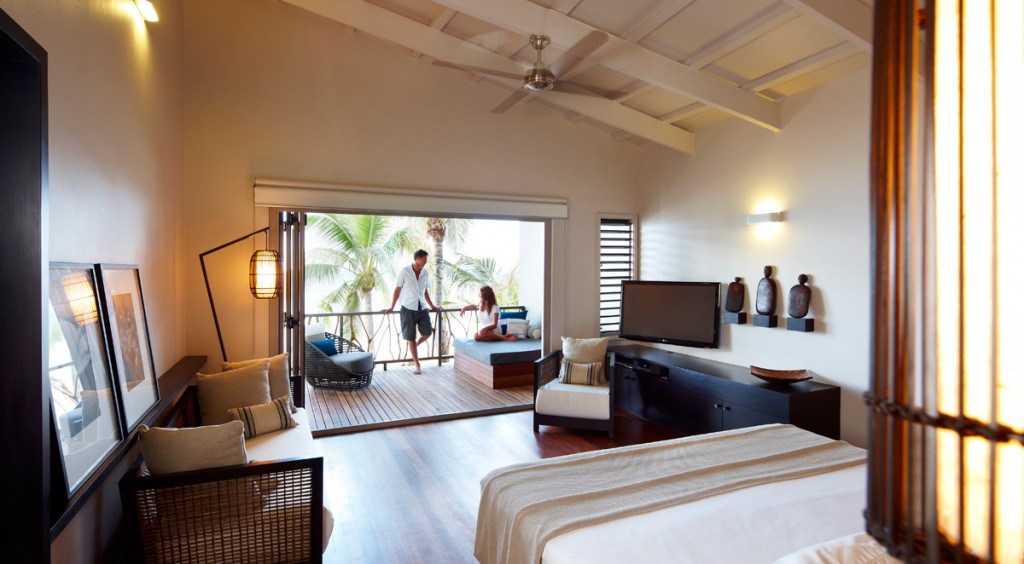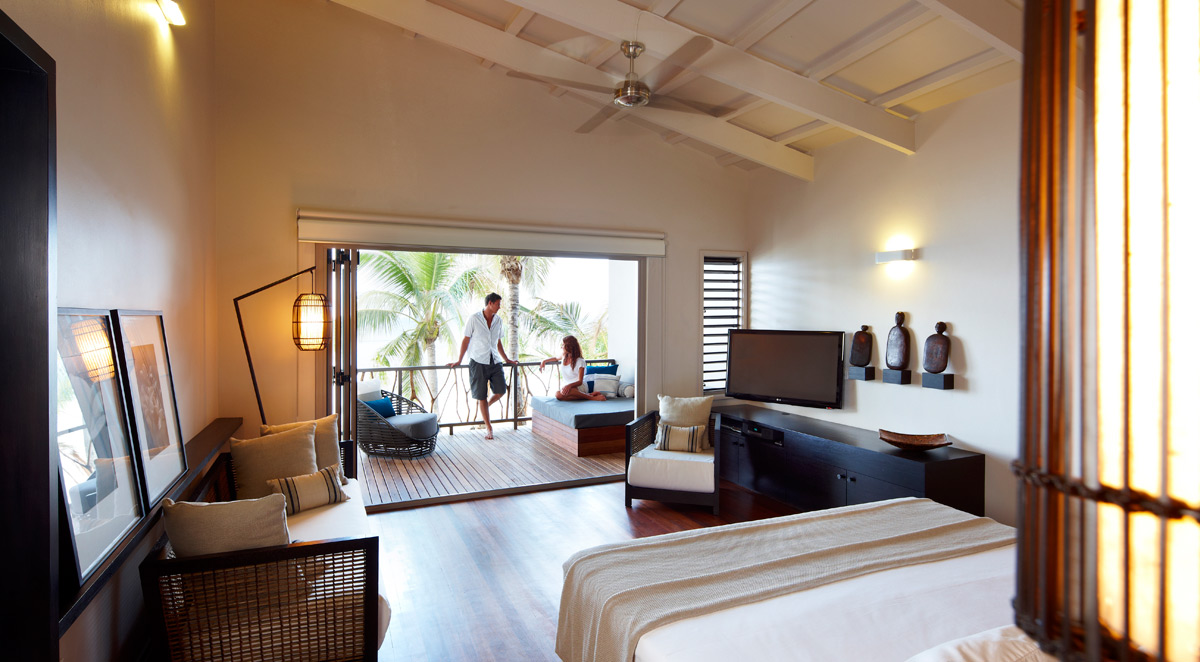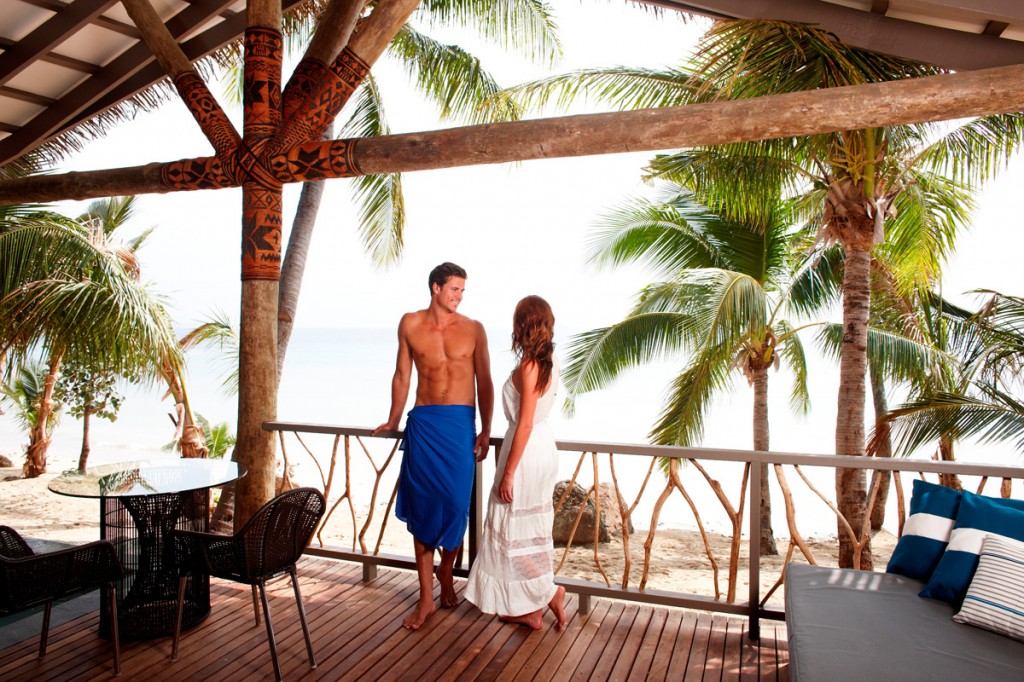 Flavors of the South Pacific
The resort's restaurant serves up a menu that changes daily depending on the best ingredients available. Dishes are tasty light Polynesian fare and Pacific Rim classics. Savor unique dishes created from the local fishermen's catch of the day and the island's own native herbs and vegetables. Of course if you want some simple home favorites, it's just a matter of asking.
Invigorating Sea & Sand
Guests can wander Tadrai's secluded beaches, snorkel at will and discover the reefs for themselves. The island was born for bathing with sparkling sapphire blue lagoons at every turn and an array of calm secluded beaches. The scuba diving around Tadrai is world-class with spectacular pinnacles, beautiful pastel coral and multitudes of colorful tiny fish.
Guests can take a gourmet picnic basket to the neighboring nuku-i-mana sand quay with its white sand and turquoise blue water.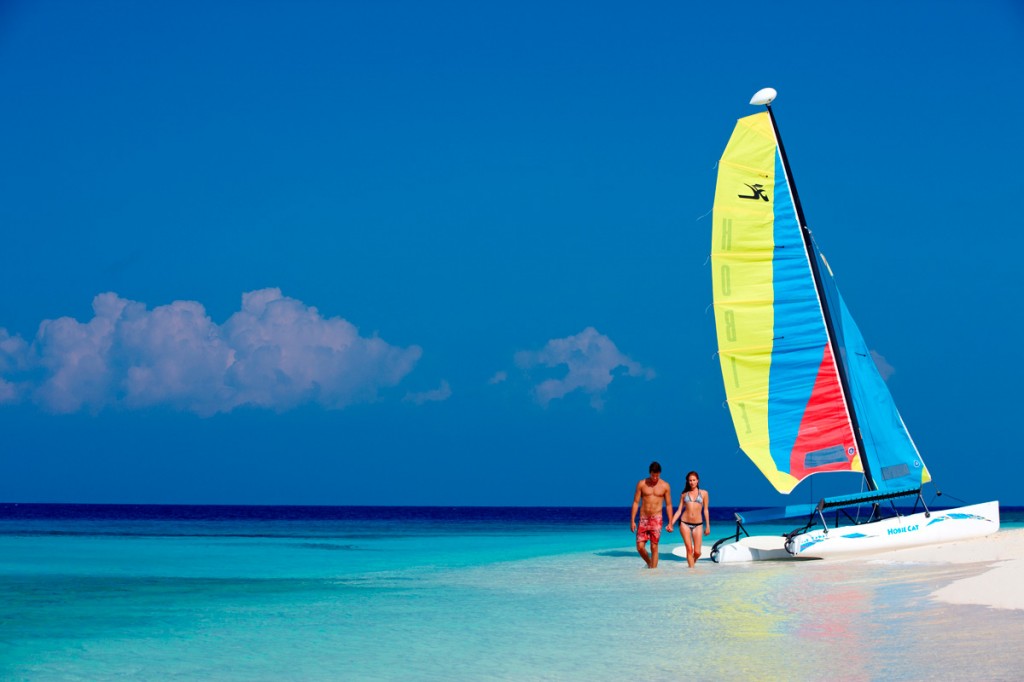 Although the immediate vicinity around Tadrai is as tranquil as it gets, the resort can arrange a catamaran or sailing boat to go deep sea fishing or to take guests to surfing sports. For those interested in culture and crafts, trips to nearby islands for basket weaving with the locals is a fun experience.
Relaxing in Nature
The resort's Wai Siliva Spa is spread across 60 acres. Guests can choose any spot they want for their treatment whether it be with their toes dipped in the lapping waves or a treatment in their own villa. All the spa's treatments are all completely natural–made from unique Fijian extracts.