I left Nairobi early in the morning and hopped on a short flight to The Mara. The Mara is an extremely large game reserve in Kenya. It was named to honor the ancestral inhabitants of the area, the Maasai people. "Mara", in their native tongue, means "spotted". From great distances, the circles of trees, shrubs, cloud shadows and savanna create a brilliant shadow effect that inspired the name, "Mara. I always enjoy hearing these cultural stories – really helps you to immerse yourself in your surroundings -having a bit of knowledge of how it came to be.
Upon landing, I was met by Charles and Nelson, my guide and tracker for the next two days. In Kenya, the camps will assign you one of each. This team will be with you during your entire stay – as they will be able to track the game you have and haven't seen.
As I jumped in the jeep I was given a choice of either heading right to the camp or scouting out some game. I immediately jumped at the opportunity for a quick game drive, and off we went.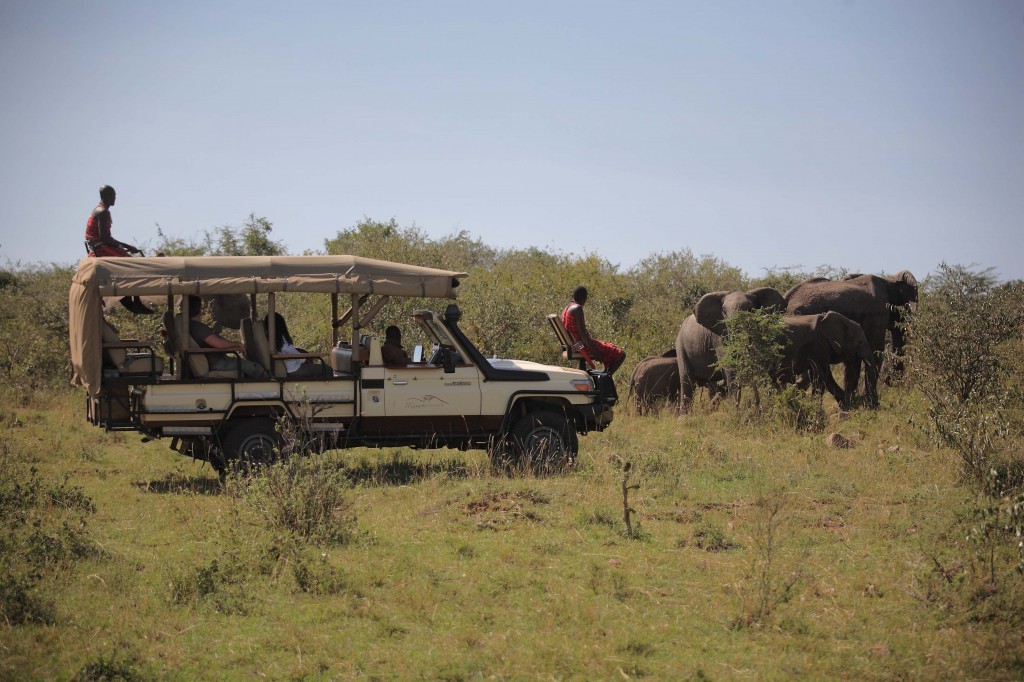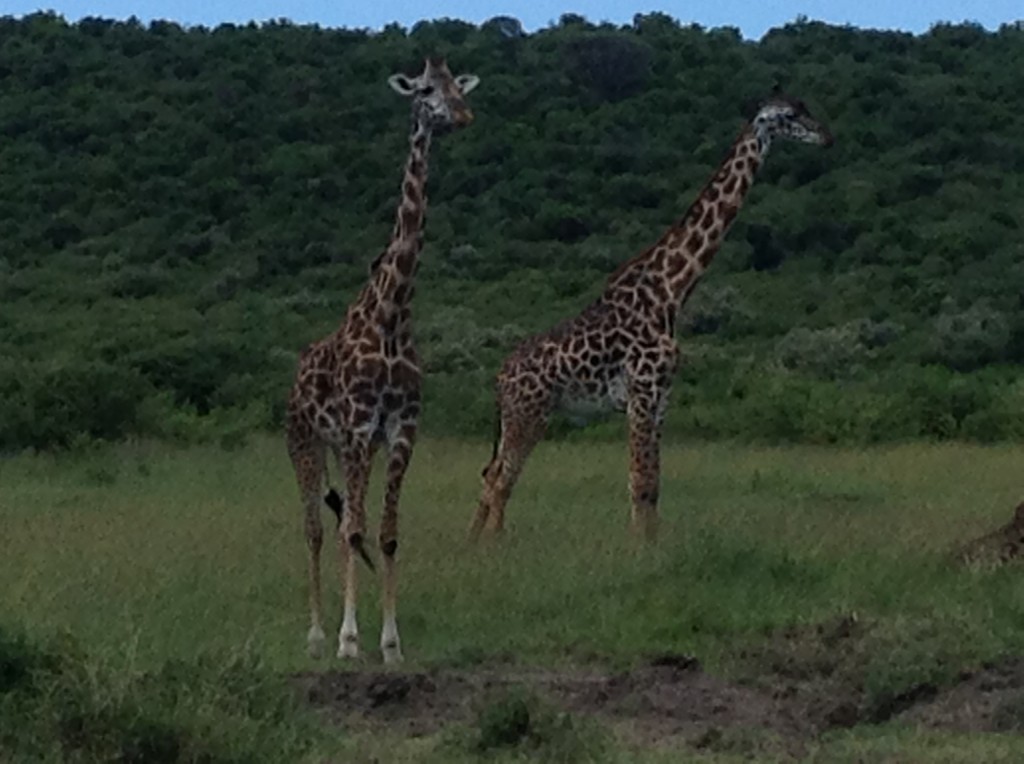 Charles has been guiding in the Mara for over 23 years and Nelson, a Masai, trained for six years to become a guide, and is continuing his training with Charles. The luxury camps ensure that all of their guides are extremely knowledgeable, which makes the experience more than worth it. This is one travel experience that you don't want to try to save on.
During the drive from the airport, we saw plenty of giraffe, elephant, impala and even a cheetah! Nelson was clearly on his A-game. The cheetah was sitting upon a mound watching the impala grazing the open plane – I wonder what he was thinking?
Mara Bushtops is a 12-tent camp 15 minutes' upside the Mara Park. It is on its own conservancy. This means that you won't see another game vehicle anywhere during your drives (except maybe for other Bushtop guests – which is still rare).
The tents at Mara Bushtops were spectacular, with prime views over the plains and into the hills.  As you first arrive into the tents, they are entirely opened as if there truly is no divide from civilization and your surrounding environment. One attractive offering I learned about was that you're able to radio ahead during your game drive and have your butler prepare a luxurious bath in your tent. Talk about pampering.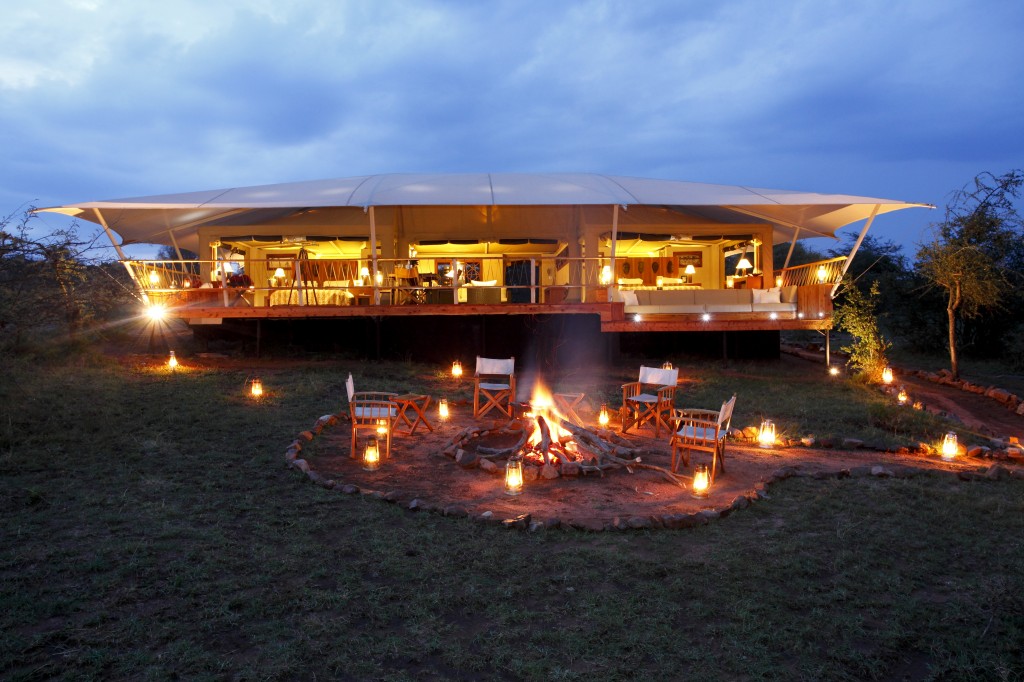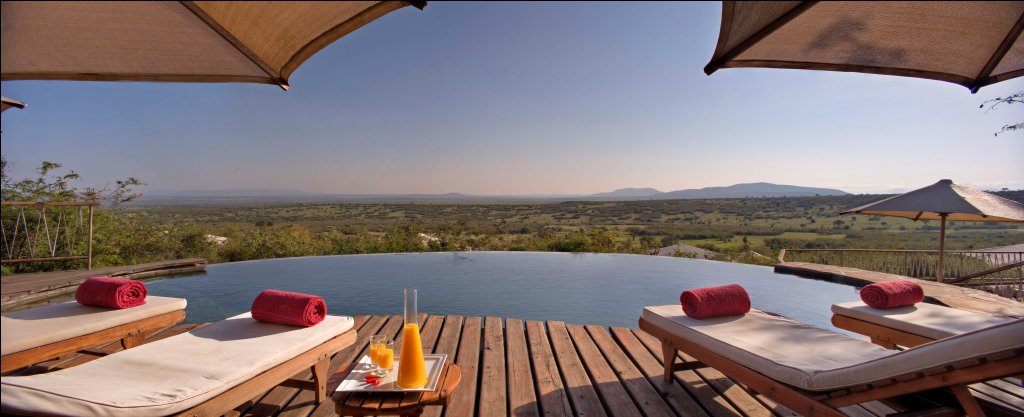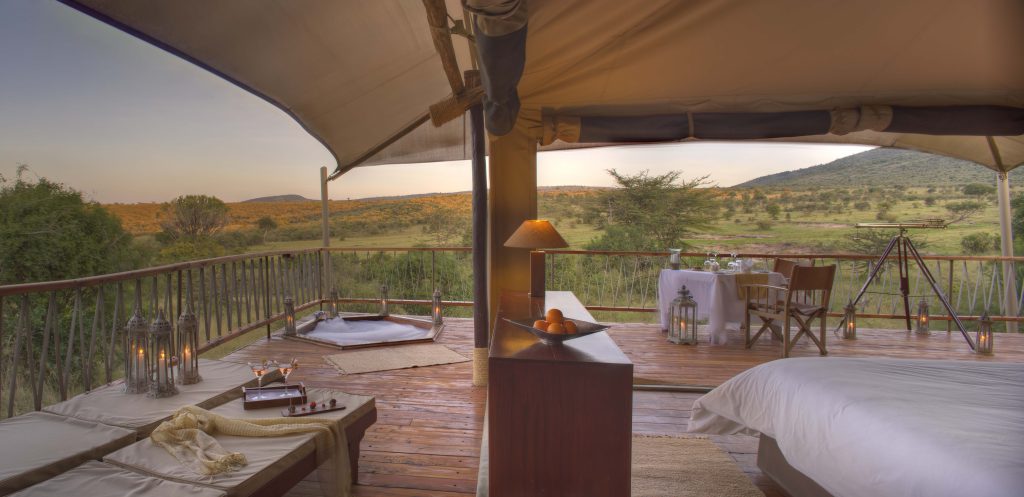 This is the first camp in which I had butler service, and Joyce my butler, has been there almost since the camp opened. Joyce was incredibly prepared with detailed explanations on camp offerings, activity ideas and things not to be missed. This service was the icing on the cake for my stay there.
Unfortunately I was on my own during this trip, as Linda was unable to join me. I would have loved to share this fantastic experience with her. One good thing about traveling alone however, is that its typically pretty easy to get a table for one – and what a table it was! There I was, right on the edge of the plains close to the local wildlife watering hole. The impala were close by and the occasional elephant strolled by for a drink.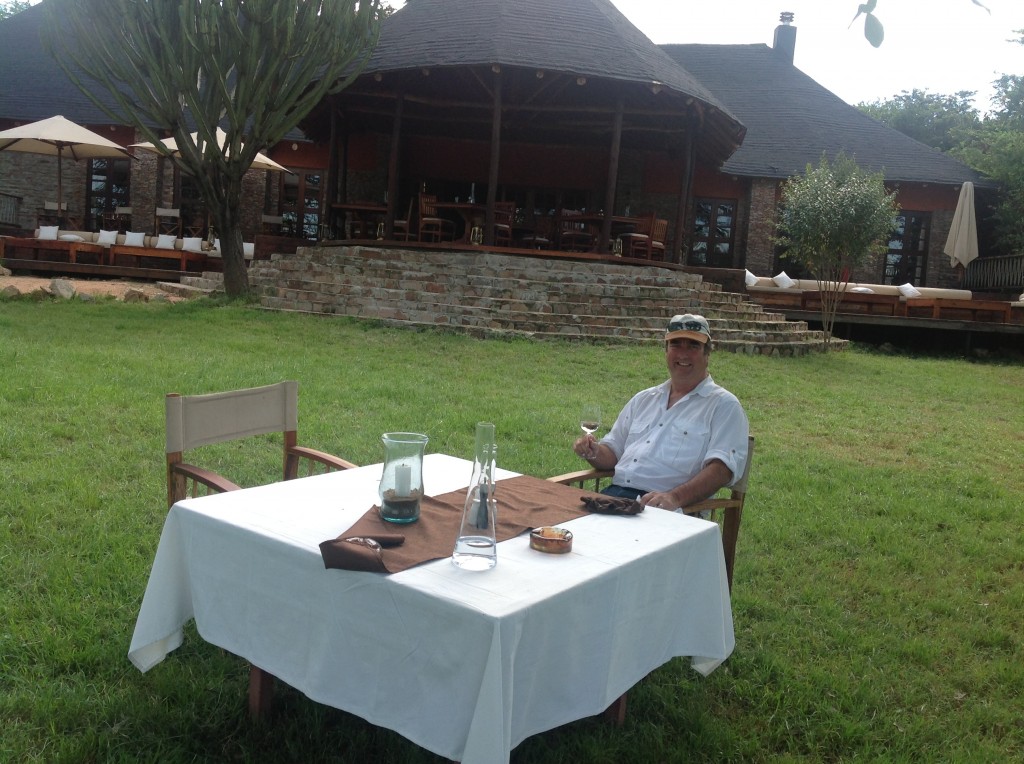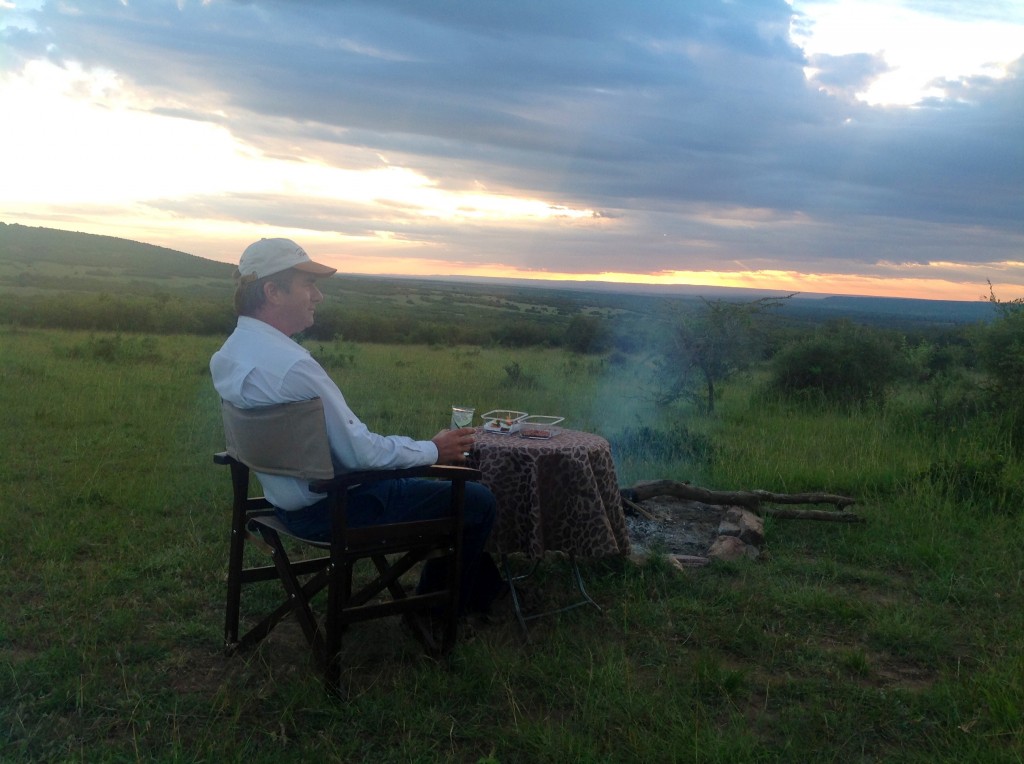 The A La Carte menu had something for all tastes (it is amazing how you can get such fantastic food in these remote areas). Soup, salad and grilled fish – superb.
Onto the afternoon massage then afternoon game drive!
Cheers,
Ian