Kruger and Sabi Sand – South Africa
As I sit outside on the deck of my suite at Singita Lebombo at 4:30 AM, I am surrounded by the sounds of the African bush as the moon retreats to bed for the day. I can hear Hippos grunting to each other and splashing in the river below, lions sending guttural calls, birds just starting to rise and chirp and the baboons swinging in the trees. How could this get better, in the stillness of the southern skies at night? The all familiar (to me) Southern Cross is making its way across the lower skies, something I miss living in the Northern Hemisphere. Perhaps it is right now guiding a sailor across the seas towards Australia?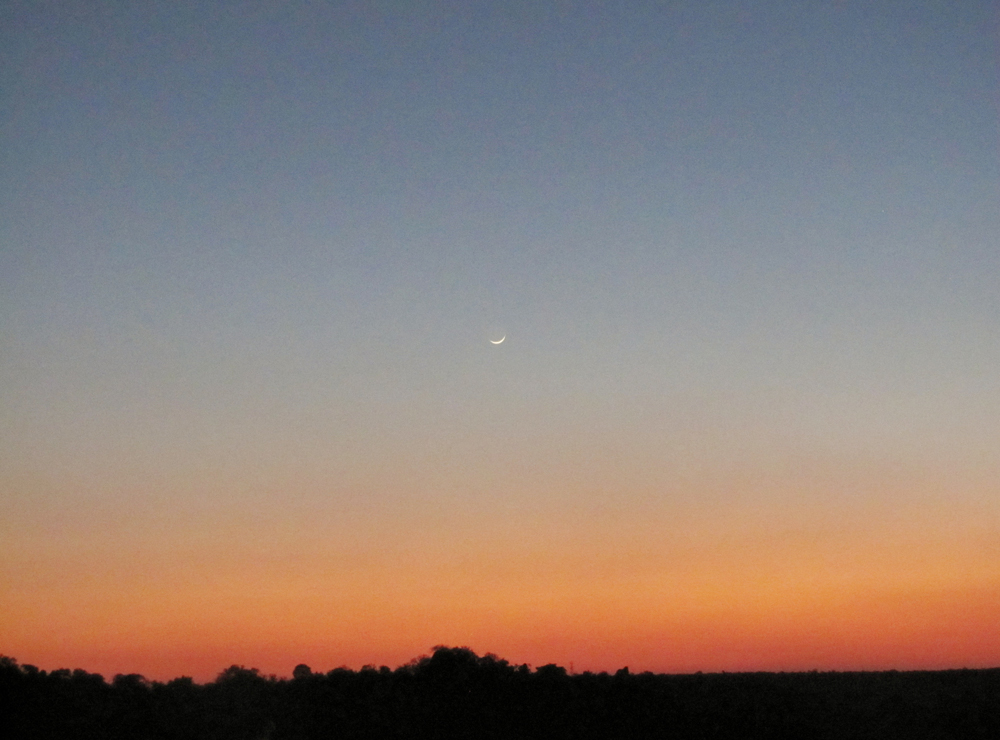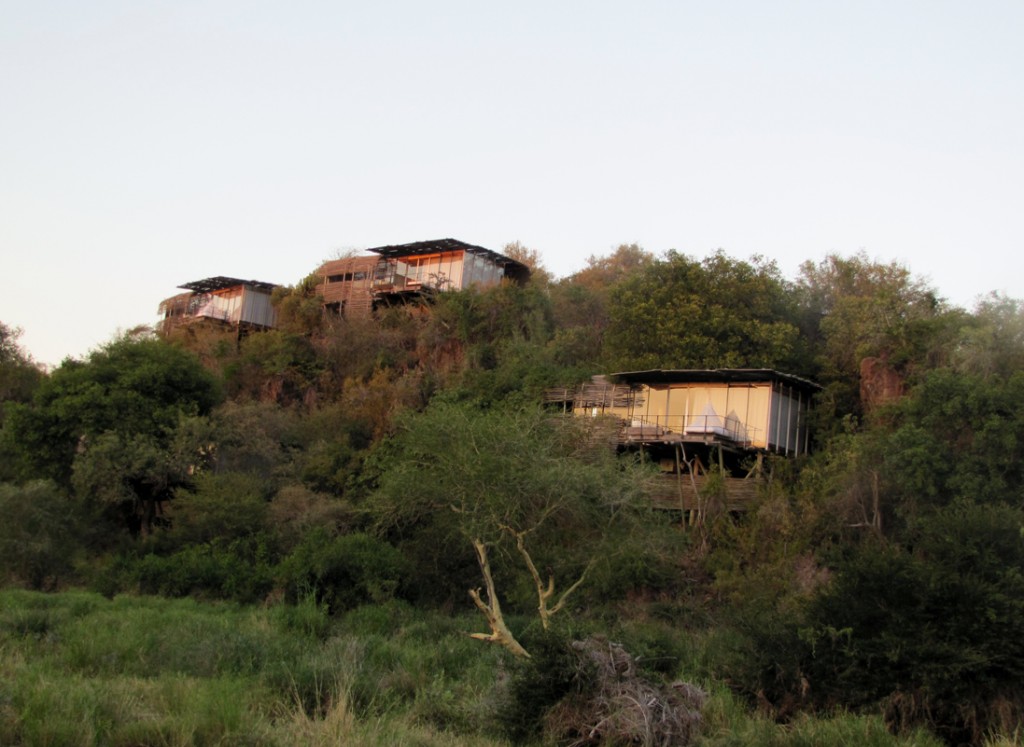 Tonight the moon is a thin sliver, so close to a new moon.
Let me explain the area: The Kruger National Park consists of 5 million acres bordering Mozambique and Zimbabwe. Bordering the park to the soutwhest is the Sabi Sand Private Game Reserve, which is another 165,000 acres. The fences between the two areas were dropped in 2001, allowing the animals to freely traverse this huge area of bush land. Within the Kruger Park there are "concessions" that have been granted by the government and leased to individuals who act as stewards of the land to assist in preserving the land for generations to come. In Sabi Sands there are landholders who, in most cases, have held the land in the same family for generations.
The aforementioned concessions within the National Park allow the landholders to have what they all call "camps" for guests to stay in. In Sabi Sands, the landholders can build camps as well – within certain restrictions. All of them offer 2 game drives each day, in large 6- to  9-seat land rovers. In the more exclusive lodges, vehicles are limited to just 6 guests, meaning everyone has a window seat (even though there aren't any windows!). Each vehicle has a ranger/guide, who drives and narrates all about the animals and surroundings as well as a tracker who sits precariously on the front of the land rover following the game tracks in order to get the guests as up close and personal to them as possible.
To access these areas, you can fly from Johannesburg to Kruger Airport, and access to Sabi Sands is via a two-hour drive. You can also take a small charter airline which lands directly onto the lodges' private airstrips, making for even easier access.
To fly to Singita in the Kruger, you take the small charter airline directly to an airstrip about 30  minutes from the two lodges.
A typical day starts before sunrise when you leave for your game drive and return in time for a huge brunch. Then, after a bit of rest, you head out for your afternoon game drive at around 3:30pm and return in time for a delightful dinner. I always suggest my clients take an extra day (making a total of 4 nights there) to have a free morning or evening to simply relax at the lodge and enjoy.
I am now going to highlight two of the individuals who have made so many dreams come true and created so many memories for my clients as well as many others.
Luke Bailes, a South African with passion and vision owns Singita Game Reserves. This is one of the best known brands in Africa for luxury safaris. Within the two parks, Luke created Lebombo and Sweni camps within the Kruger and Ebony and Boulders in Sabi Sands.
Lebombo is a very contemporary camp site with 12 luxury suites, and just next door is Sweni, equally contemporary, but a bit more intimate with only six suites. Lebombo and Sweni sit on 42,000 acres within the Kruger. They have traversing rights into the Kruger but no-one else has access to their concession. This means that when on their concession land, their land rovers are the only ones there, and at any time, there are a maximum of only 3 vehicles per sighting.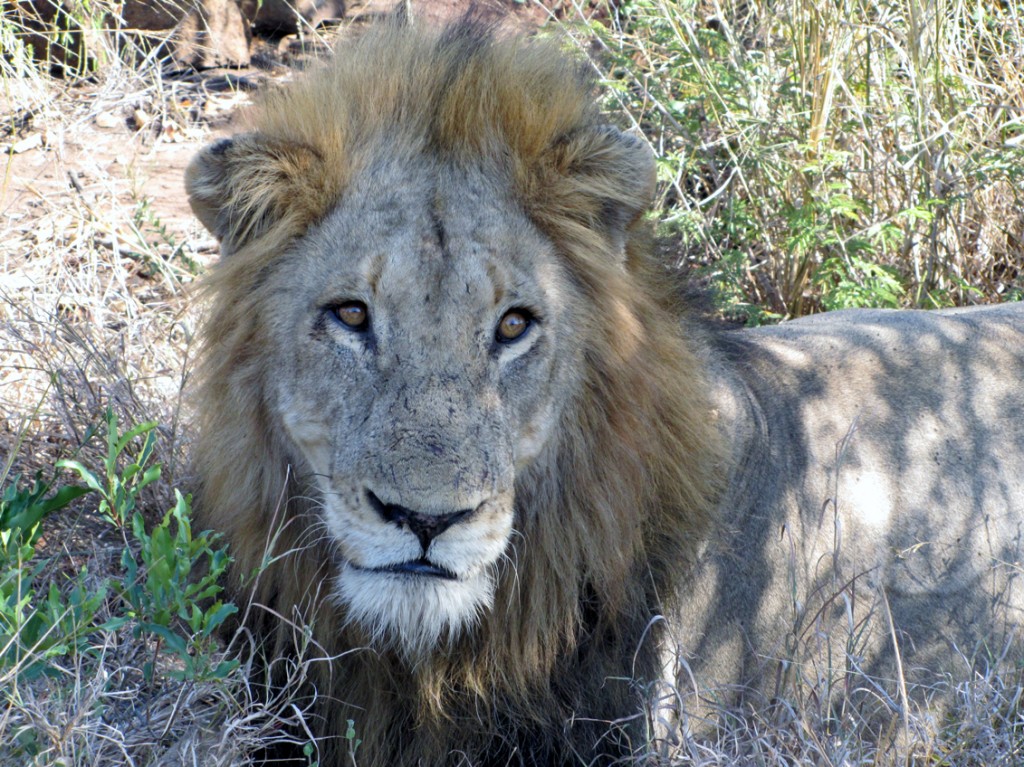 The game in Kruger is fascinating, and the diversity of the region is ever changing. With every turn there is a different, beautiful vista to behold, not to mention the spectacular and dramatic game viewing.
The other three Luxury Singita lodges in South Africa are in the Sabi Sands with Ebony, Boulders and Casselton. Casselton is a private house with six suites, making it the perfect accommodation for families traveling together. It is completely self-contained with its own vehicles, chefs and maids. Boulders and Ebony have their own plunge pools as well, and Casselton its own private pool.
Ebony and Boulders both have 10 suites, two of which are 2- bedroom family suites, so there can be a maximum of 24 people in each camp situated near one another.
The service at all the Singita lodges is exceptional, and sets the bar for other lodges to follow. Each of the chefs is world class and each lodge has an exceptional wine cellar. Your rates include accommodation, game drives and other activities and all meals and beverages during dinner. Of course, you can buy fine wines to complement your meal, but I have always found the "house wines" to be more than fine. They also have tastings of South African wines if you like, allowing you to get know these great vintages.
Of course there is also a spa at each of the lodges for  relaxing treatments after the day's adventurous game drives.
Amongst their various holdings, the More family owns two large properties in this area, both of which are Private Reserves within Sabi Sands:  The Lion Sands Reserve includes River Lodge, Ivory Lodge and 1933; and the Tinga Reserve is made up of Legends and Narina lodges. Rob and his brother Nick run the camps – and they are wonderful. These camps provide a range of accommodation from 4-star deluxe at River Lodge (18 rooms), to their 5-star deluxe Ivory Lodge (six large suites) and 1933, a three-bedroom luxury house (again with its one chef, vehicle etc…).
You know you're in Africa when you step into the large suites with their distinct décor consisting of fabrics and designs derived from the local cultures.
The two luxury Tinga lodges (both consisting of nine suites with their own plunge pools) are a little further downstream the Sabi River from Ivory Lodge, on opposite sides. Very African in ambiance, the suites are large and your stay here at this luxury lodge is nothing short of memorable.
Again, the Lion Sands properties have exceptional service and chefs, and your stay here is just divine.
The game in the Sabi Sands is excellent and is home to more leopards than anywhere else in Africa.
I really suggest at least a four nights' stay here for your own safari experience, which you may find enhanced by spending two nights in each of the Singita lodges (visiting both Kruger and Sabi Sands). Or, if you should choose Lion Sands or Tinga, any of the lodges are perfect for four nights or more.
Safe Travels,
Ian Swain