Rwanda is a very clean country and quite impressive with all the progress it has made from the genocide days in the 90s. Every last Saturday of the month, the people come together to clean the cities and do community service.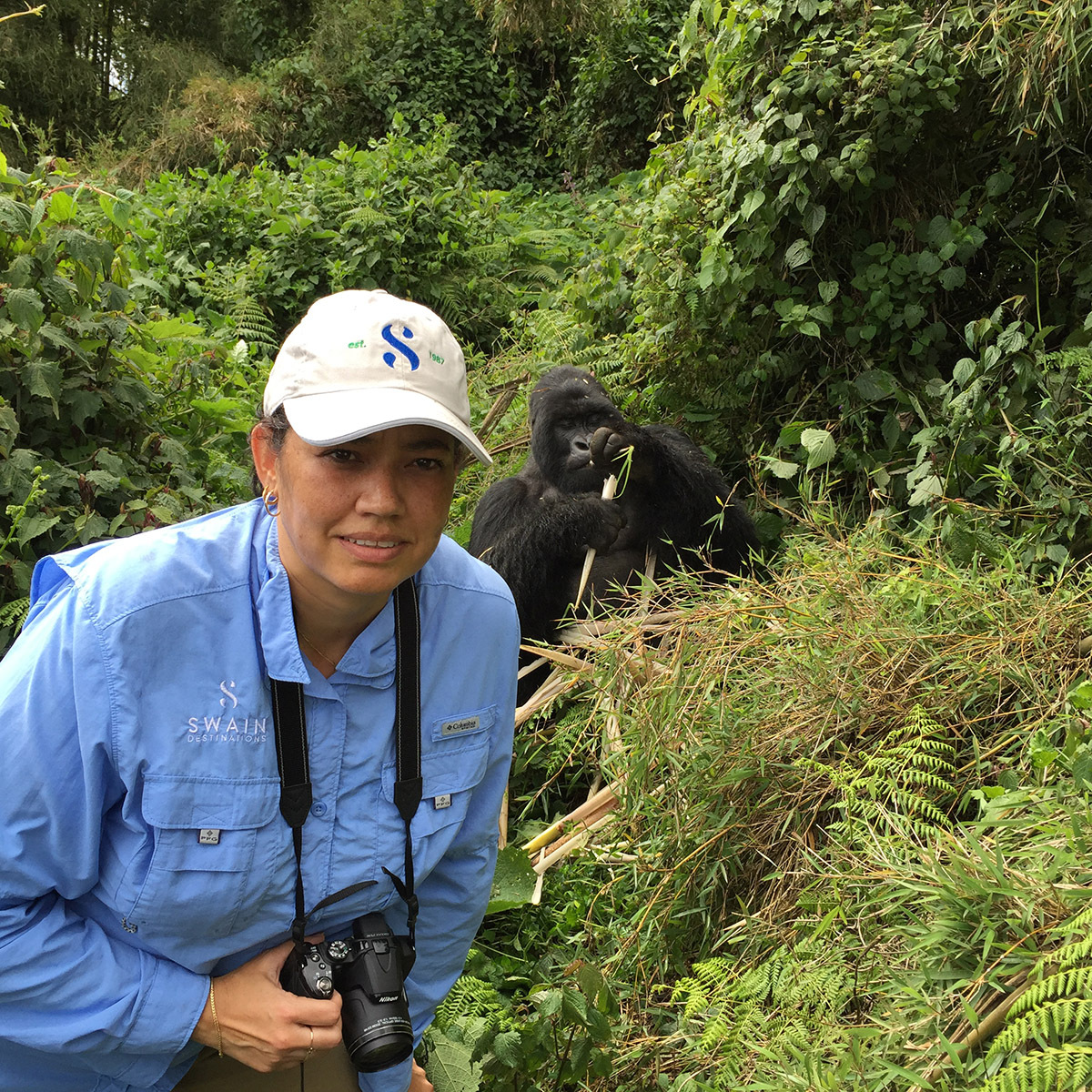 Genocide Museum
The Genocide Museum is truly a must-see for anyone visiting Rwanda. What this country went through and how it is today is inspirational. The experience is very emotional and tough to get through at times, however, the commemoration is well-documented and worthwhile. It really does show hope for humanity after such a heinous past.
Some parts were very sad and emotional and quite difficult (loads of tissues are needed!) I would recommend including this experience at the beginning of the trip.
Nyungwe
Nyungwe is a gorgeous area that is a must for those that have a little extra time to give in Rwanda. The drive is beautiful and picturesque – you truly get to see why it is called the "Land of 1000 Hills."
The highlight of the area is the Chimp Trek which is amazing. However, this does require a certain fitness level as Chimpanzees tend to swing from tree to tree and do not sit still for you to watch them or interact with them. Steep hillside climbs in dense bush is the requirement of the day. You are accompanied by a guide and three trackers. Trackers meet you in the forest, help you get close to the Chimpanzees and stay with them afterwards.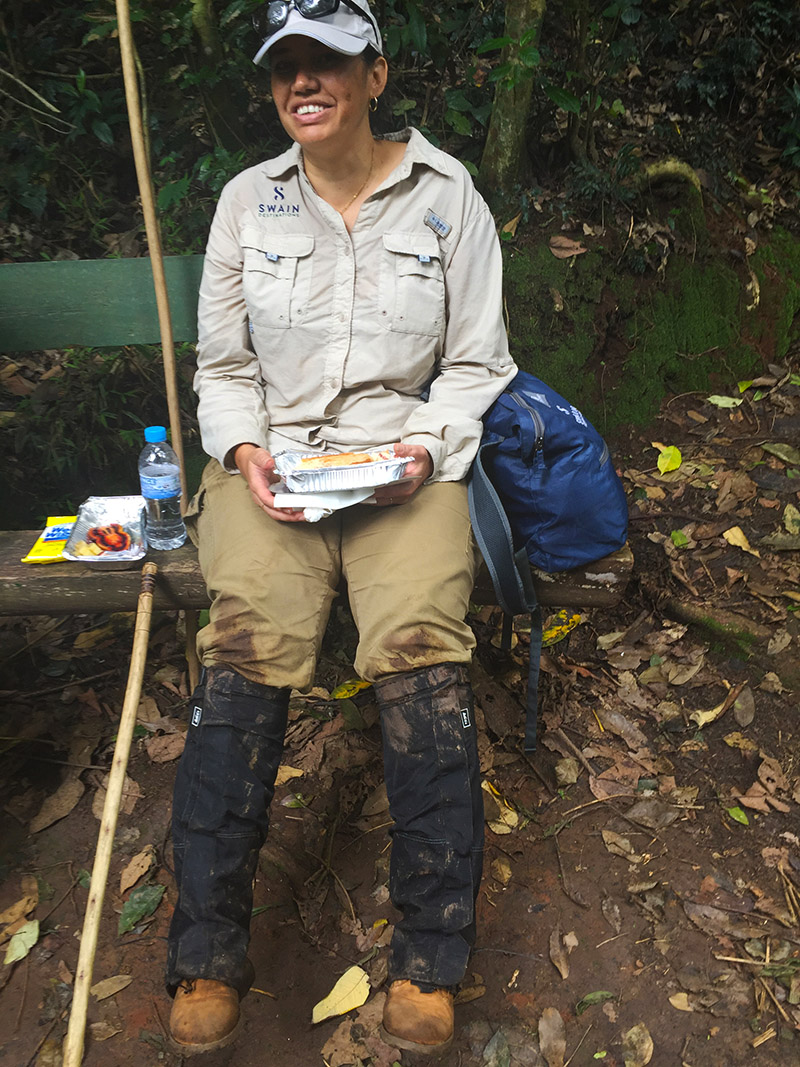 Porters are readily available to assist with the trial through the dense bushes and shrubbery. We highly recommend hiring porters to assist the trackers. This process is giving ex-poachers work, therefore giving more security to conservation efforts.
After the trek, if you still have energy, I recommend a Canopy Walk. The view was stunning, and the walk is not strenuous. It is good exercise though the canopy itself can be a little nerve-wrecking at first as the bridge swings while walking along it.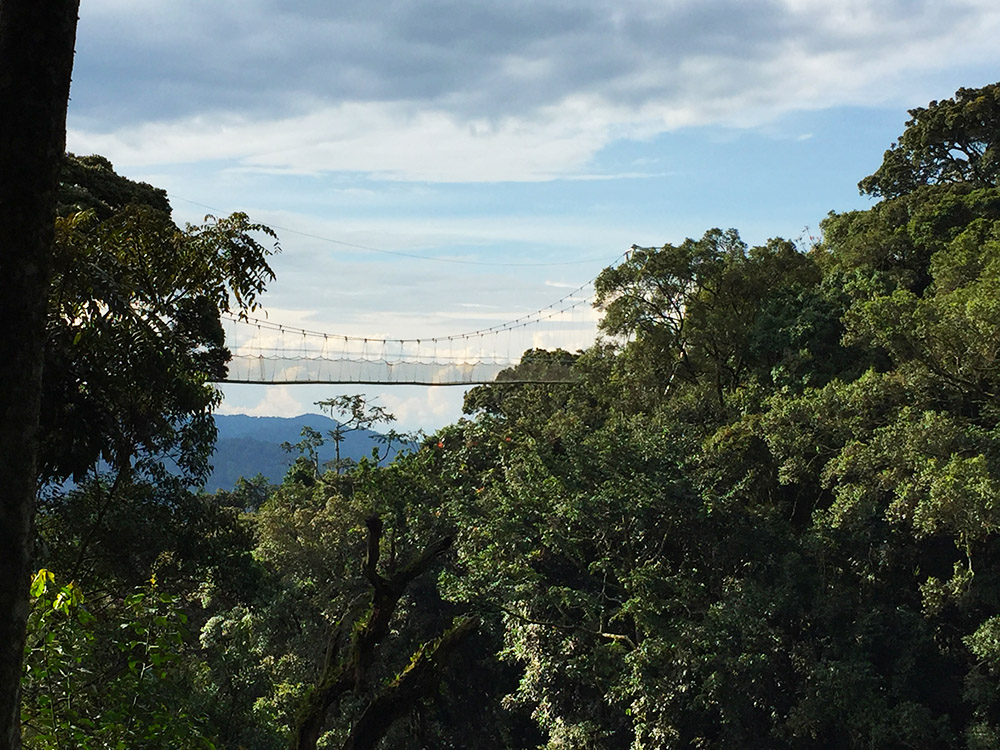 Gorilla Trek
Though strenuous, the Gorilla Trek is much easier than the Chimp Trek.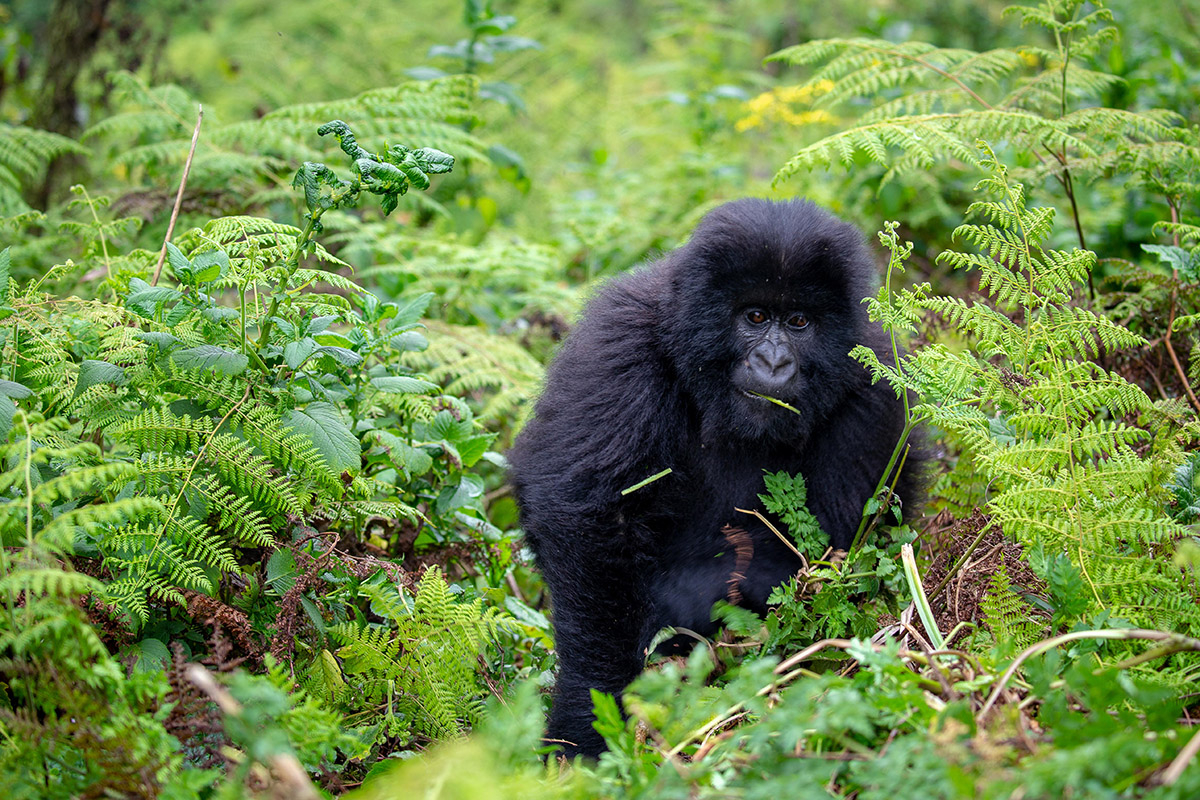 In the morning, guests meet with the head trackers and get separated into groups to visit with the various gorilla families. There are only eight people allowed with each family. Tourists can visit a total of ten families. After allocation, you meet your tracker for a quick briefing, then you get back into your vehicles to visit your next family. Once you climb up to them, you spend about an hour with them and are able to get very close.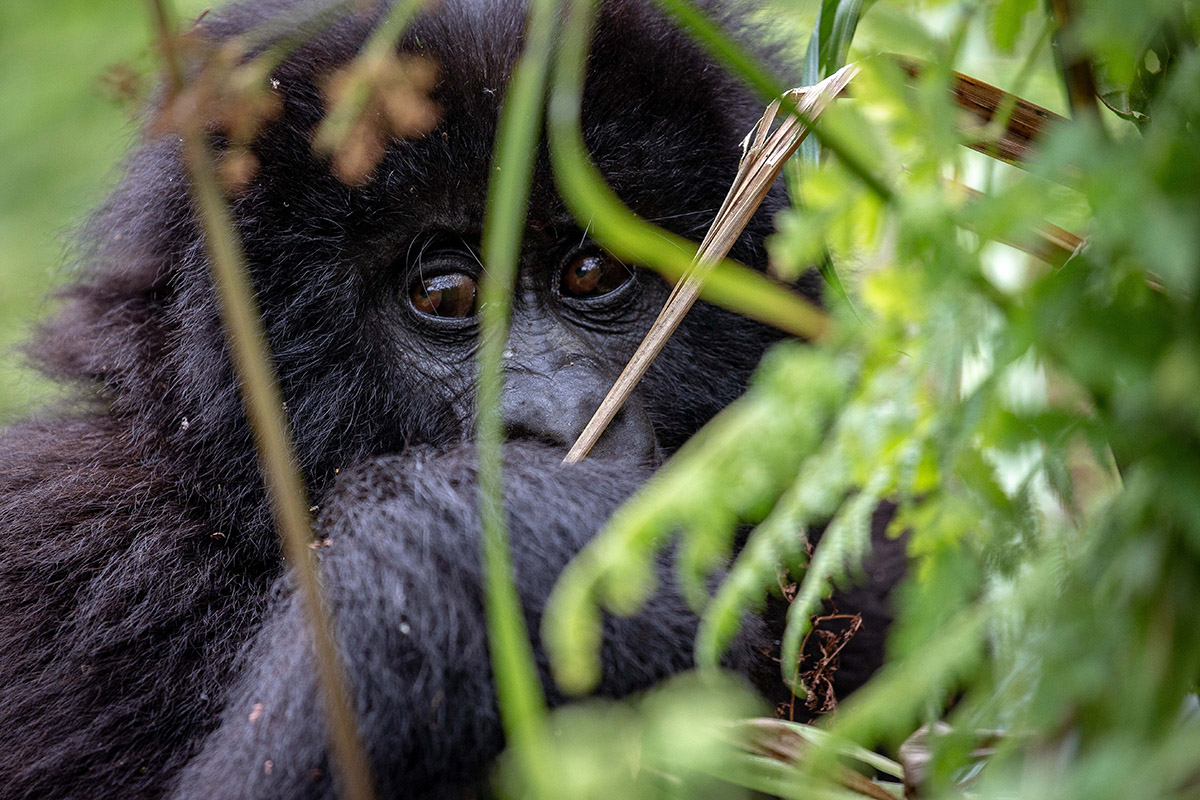 You are accompanied by a safari guide and three trackers (similar to the Chimp Trek). It is recommended to also hire porters to assist the trackers.