Namale Fiji was conceived as a place where you leave all your everyday stresses behind. And judging by the reviews of previous guests it succeeds mightily in this goal…and more.
The word renowned self-improvement guru, Tony Robbins, founded the resort. So it's probably no surprise that it seems to do such a good job of helping guests rejuvenate. One guest says Namale is the place he goes to "wash his soul".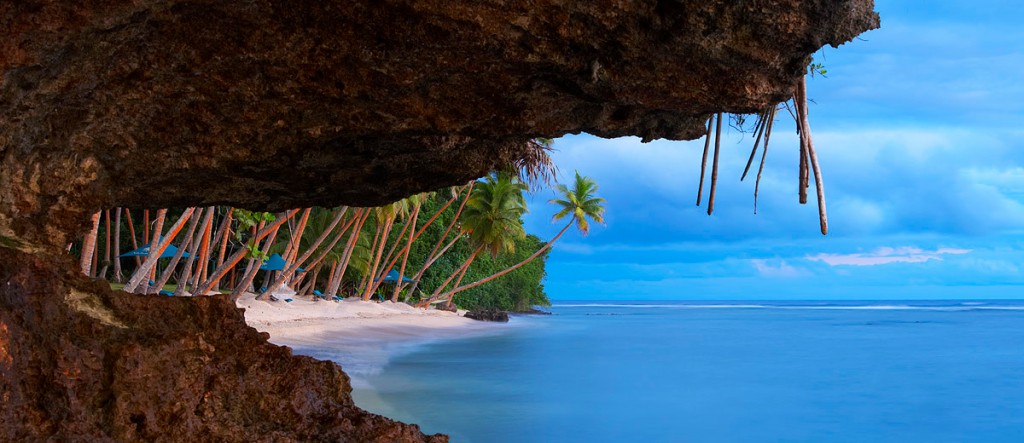 Despite the fact that Tony Robbins owns Namale guests report little sign of this at the actual resort. The resort is definitely not a self-improvement destination but an award-winning luxury destination.
Whether you choose to stay in a traditional Fijian bure, or a luxurious villa that overlooks the Koro Sea, the world-class accommodations at Namale will likely leave you feeling pampered and completely relaxed.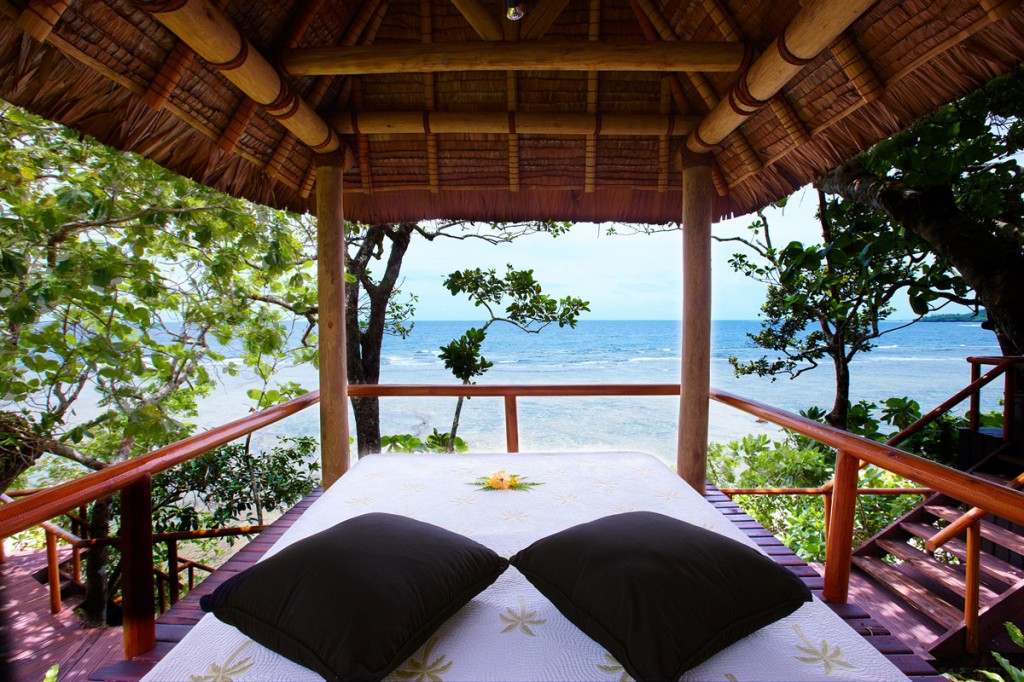 There are only 16 burres on the 325 acres of the Namale resort so each property is very private. Each burre and villa are outfitted to the highest luxury standards, including four-poster beds, walk-in closets, plunge pools and audio-video systems with surround sound.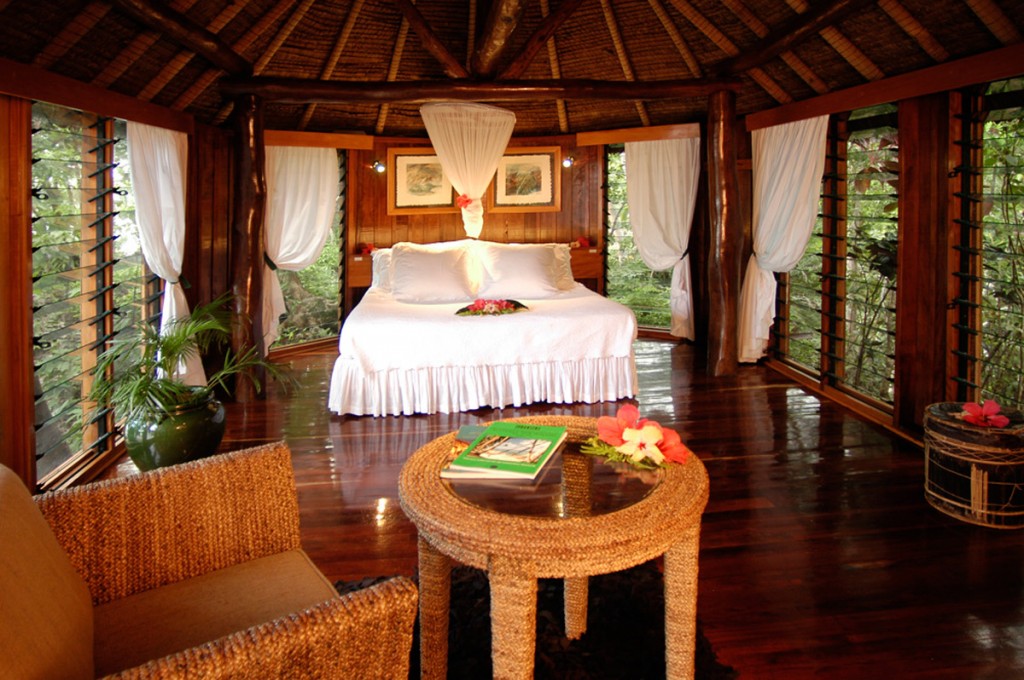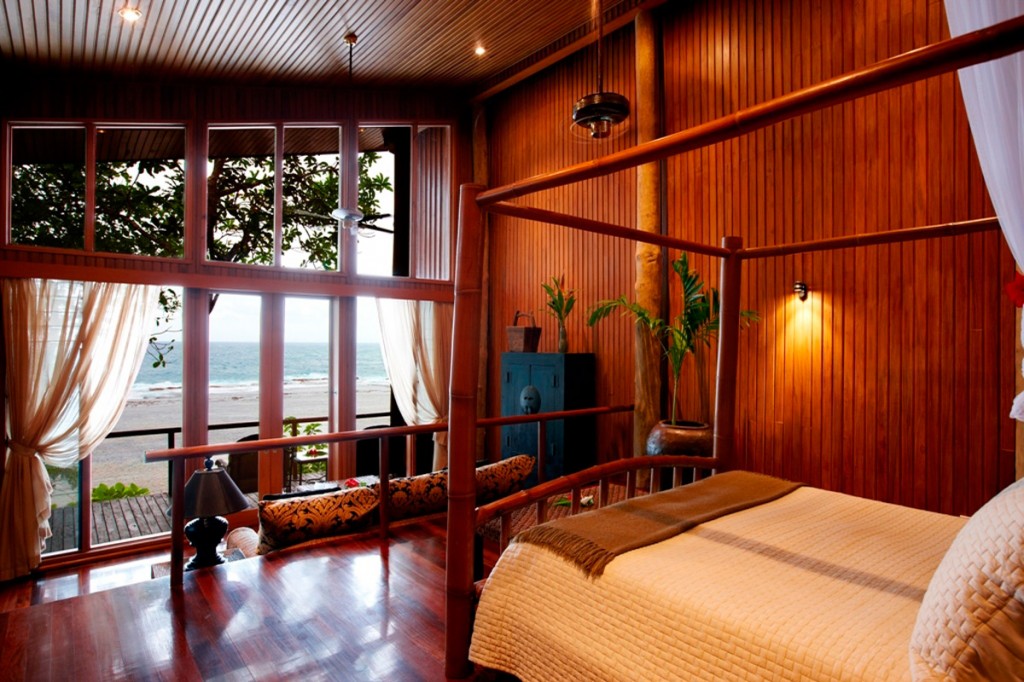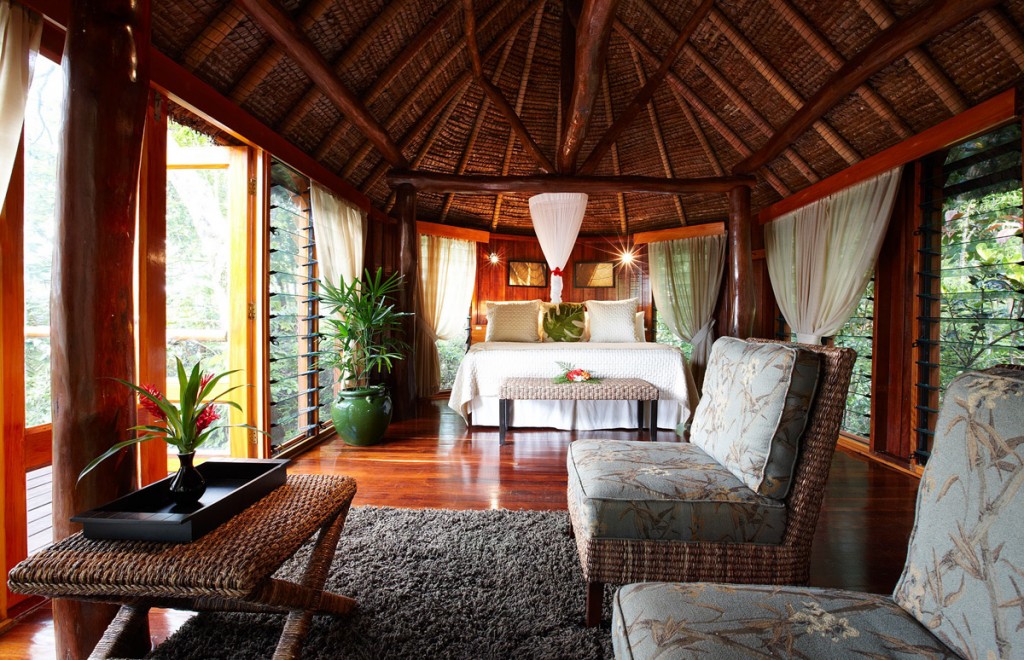 A stay at Namale comes complete with all-inclusive world-class Indo-Fijian cuisine. Private lunches and dinners can be enjoyed anywhere you please: in your bure, villa, a seaside cave, or on the beach. You can choose from 6 entrees each evening or have Chef Joeli prepare you something special. Namale has an extensive wine and champagne selection to compliment your every meal.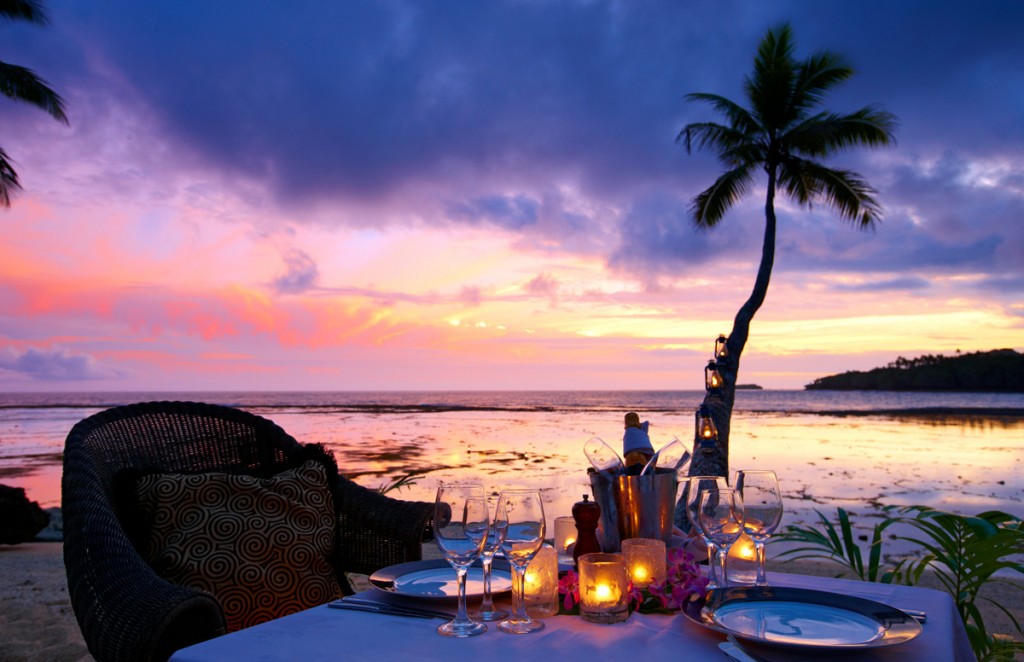 The Namale spa is rated as the #1 spa in Fiji. It offers massage, wellness treatments, hydrotherapy, skin care, manicures and pedicures to soothe your body, mind and soul. The 10,000 square foot spa features native flora and walls of windows that look out to the sea. Equipped with hot tubs, steam room, plunge pool and waterfalls; it is the perfect place to unwind. You may also enjoy spa services in your room or move your massage outdoors, overlooking the Koro Sea.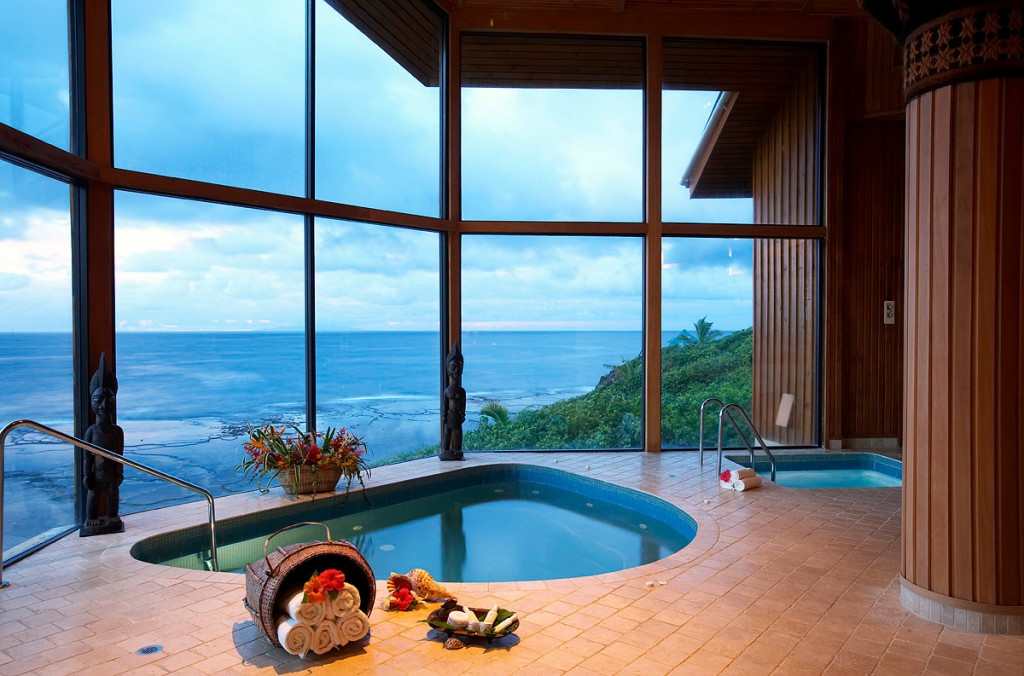 Namale Fiji has a fitness center equipped to the highest standards. The fitness center is also a recreational facility with foosball, air hockey, pool tables and a golf simulator (where you use real golf clubs and the computer calculates your shot). There's even a bowling alley.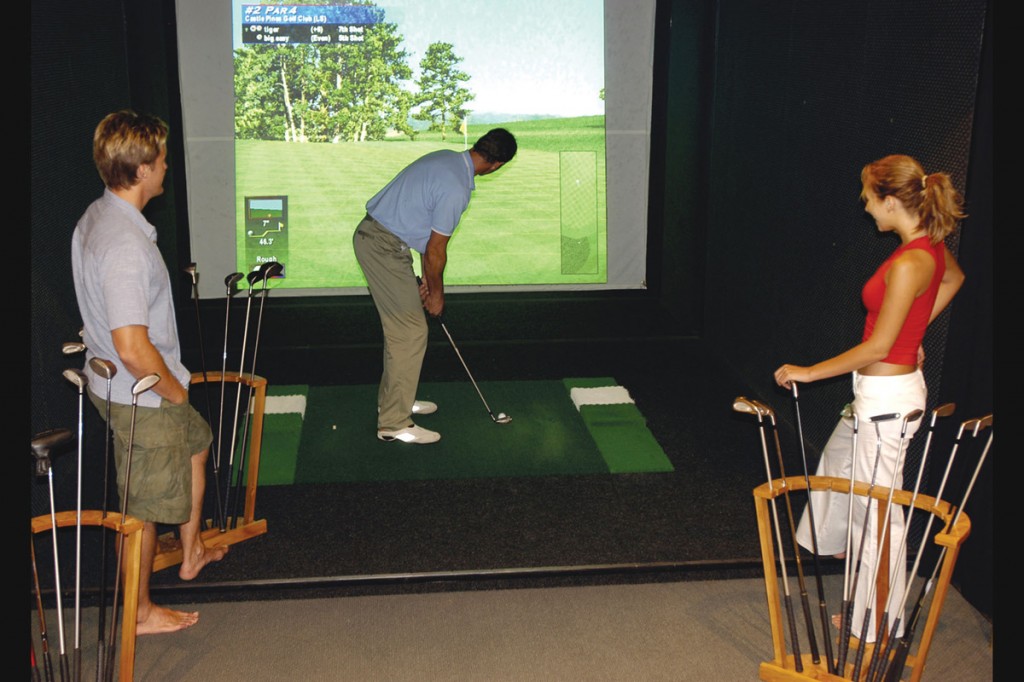 The resort also has two swimming pools, tennis courts, indoor and outdoor basketball courts, volleyball, badminton and croquet. There is also a nine-hole golf course.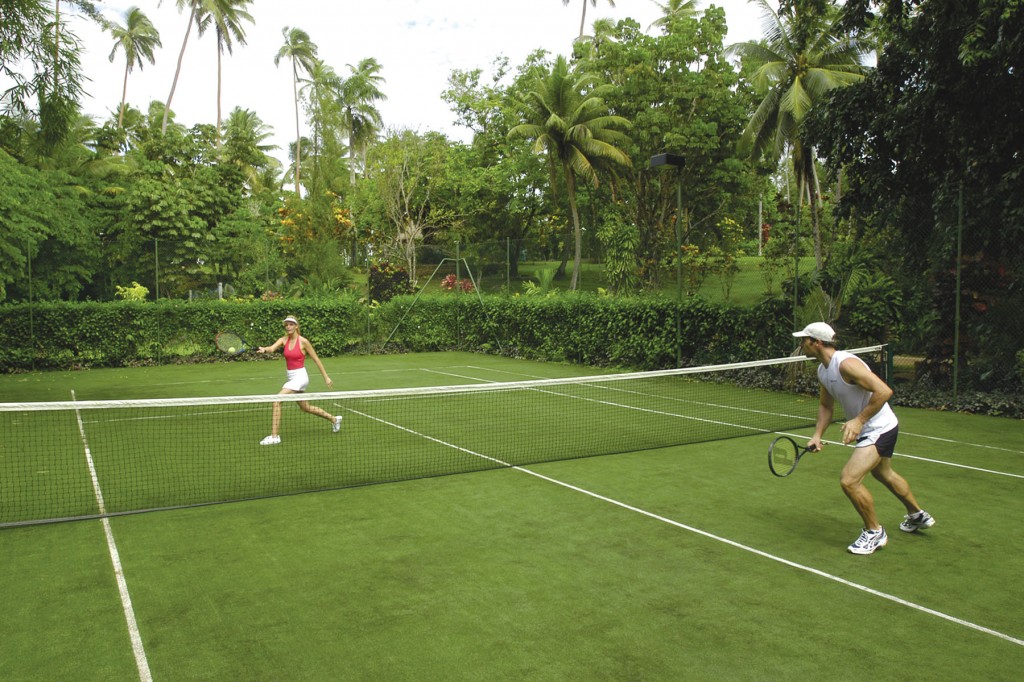 Should you ever want to leave the resort Fiji is home to some of the best scuba diving in the world—Fiji is often called the "soft coral capital of the world". Dive Namale is a PADI 5 Star Resort facility located right at the resort with state-of-the-art diving equipment and boats. Some exceptional dive sites are only minutes from the resort and are sought out by divers from around the world.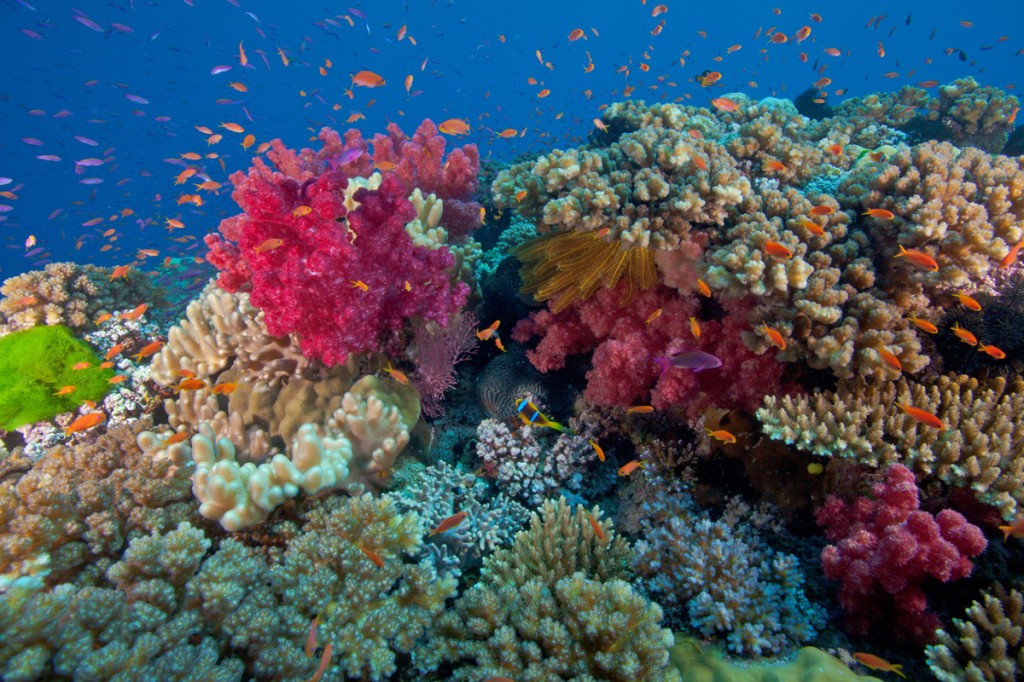 Guests can explore the area surrounding Namale by scheduling a horseback ride or a hike through Fiji's lush landscape.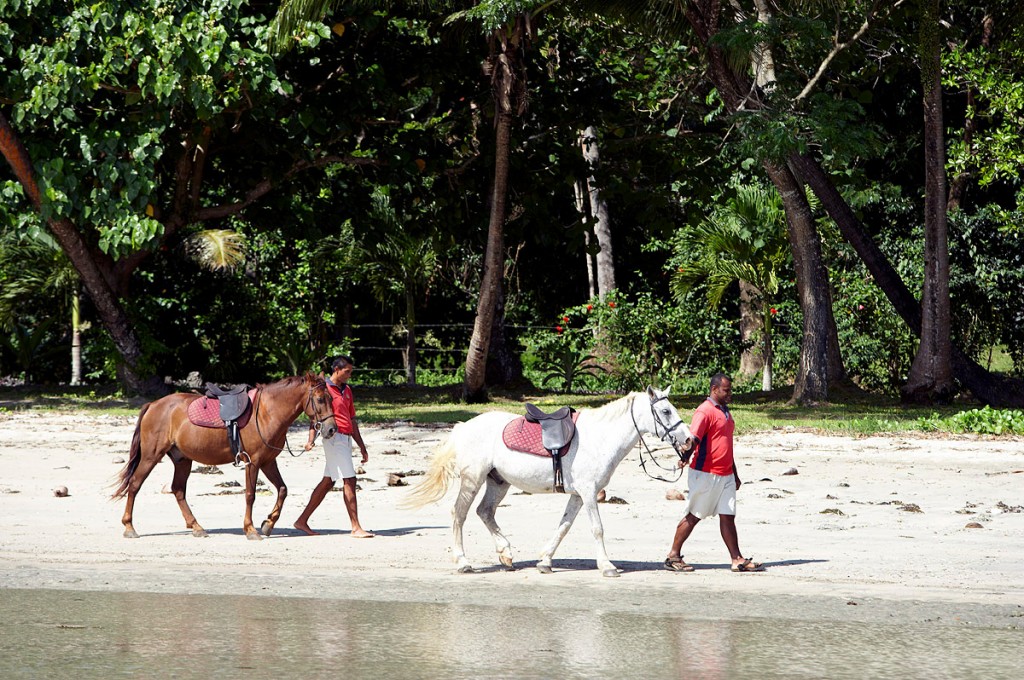 Namale is Fiji's #1 resort and spa and features opulent amenities in a breathtaking setting.  It offers guests the opportunity to rejuvenate by doing as much or as a little as they please within a setting that comes about as close to paradise as you can find.